Minamoto Yoritomo who was the first Samurai Shogun of Japan had founded the Kamakura Shogunate in the 12th century in Kamakura area.
In the middle of 12th century, two great clans had become powerful to control politics and support the Imperial court. The two clans were Heike and Genji.Taira Kiyomori who was the top of Samurai in Heian era (794 – 1185) had established the base of Samurai world in Japan.
After his death, Minamoto Yoriitomo had decided to fight and destroy Heike and finally he won the war.

Yoritomo had placed the capital in Kamakura as the first Samurai government and established the original Samurai culture of simple and strong characteristic combined with common people culture.
The reason he selected this area is that Kamakura is surrounded by mountains on three sides and the forth of the city faces the sea, so it is difficult for enemies to attack Kamakura.
There are lots of temple of Zen Buddhism which Samurai specially had believed.
As such, the unique culture which are different from that of Kyoto and Nara has been established up to now.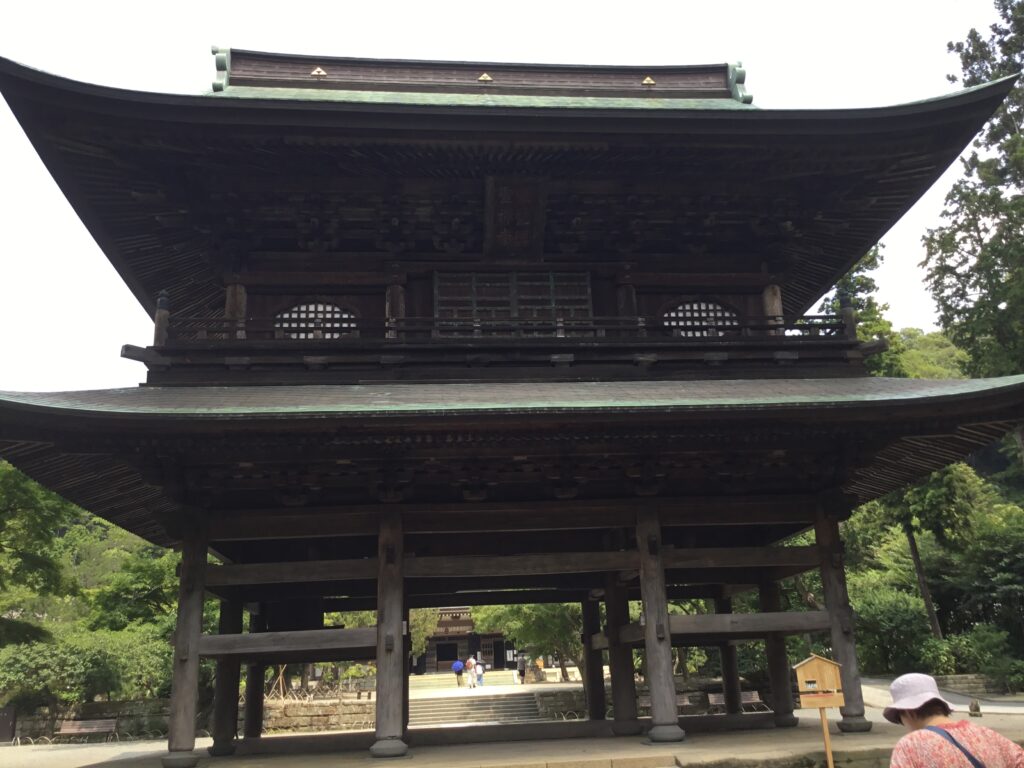 After Kamakura government was ruined in 1333 and the capital had been transferred to Kyoto again, Kamakura once had lost prosperity. However, from Edo period (1603 – 1867), those temples has been revived combined with new scenic spots such as Enoshima-island, beaches and so-on and common people in Edo era had started to visit here as tour spots.
Further in 1889, after the train named Yokosuka opened, Kamakura has known as resort and villa area and the town many intellectuals gathered in all over Japan.
As such, the original culture of Samurai, natural features as fishing and farming village and fashionable atmosphere which people created are combined that has created unique town Kamakura.
At present, Kamakura is one of the representative tour spots in Japan where many surfers, sea bathers and tourists from all over the world.
1) The place where you can experience:
(Enoshima):
Enoshima had been created by rising of the seabed about 70-80 thousand years ago as the starting and the erosion had
started about 60 thousand years ago with various earthquake occurrence combined that has created the current shape of Enoshima island.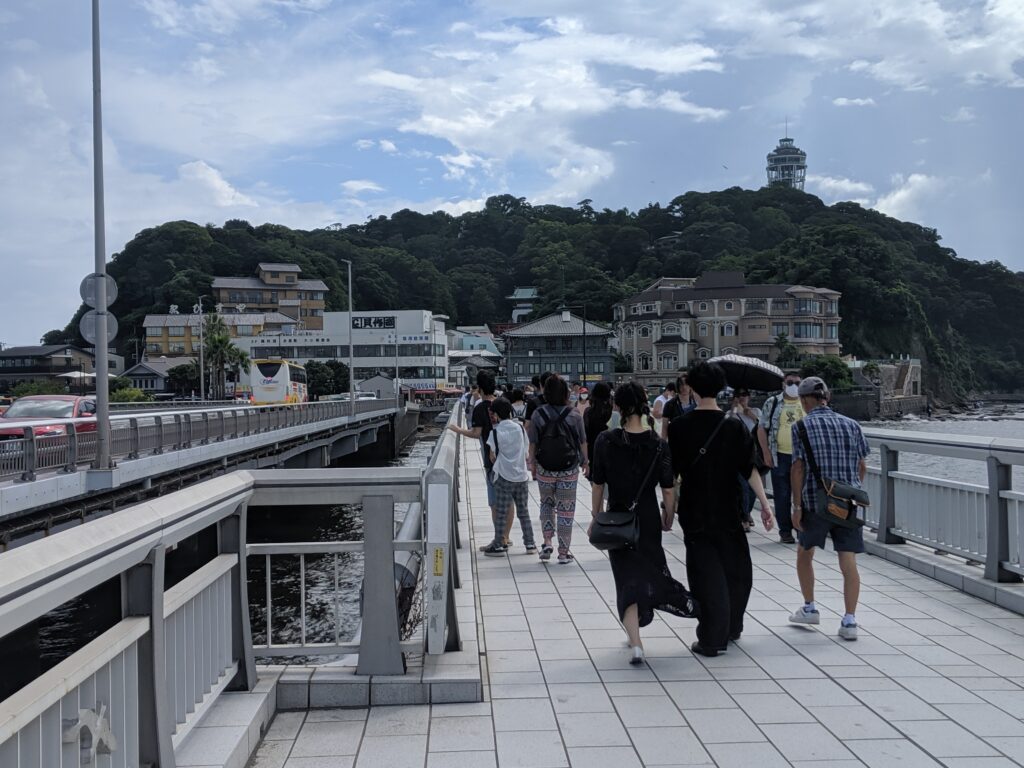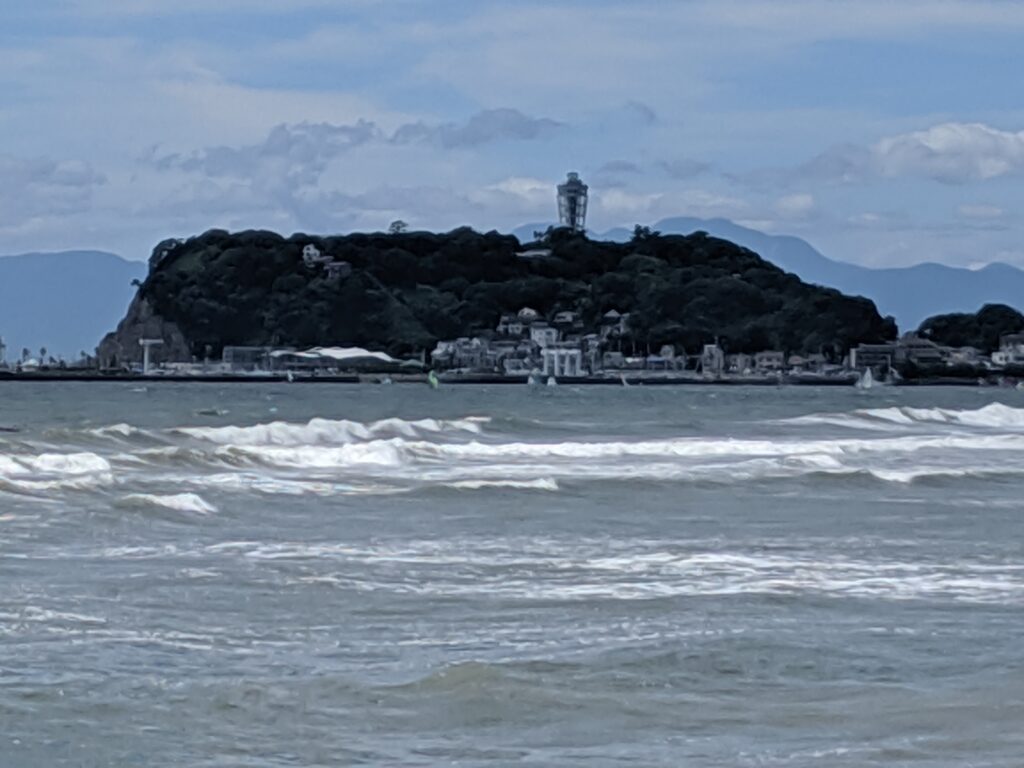 Enoshima Benzaiten Nakamise street:
Enoshima Benzaiten Nakamise street is lined up with historical shops on the approach toward Enoshima shrine.
There are Lots of inns, restaurants and souvenir shops lined up and many tourists come here.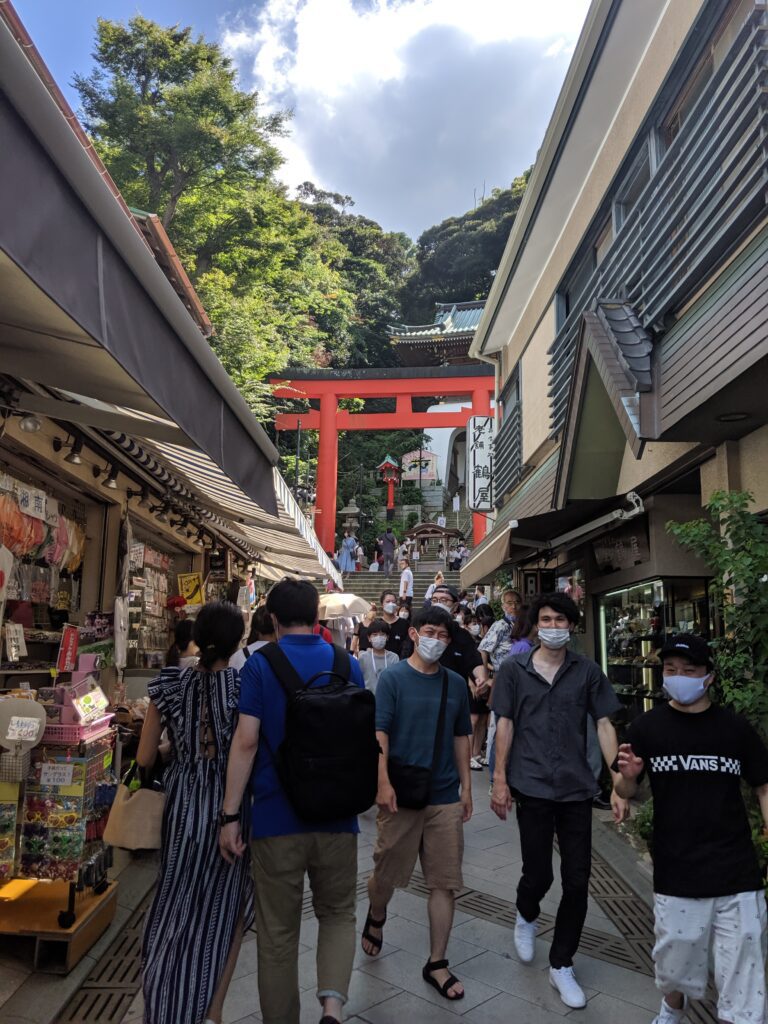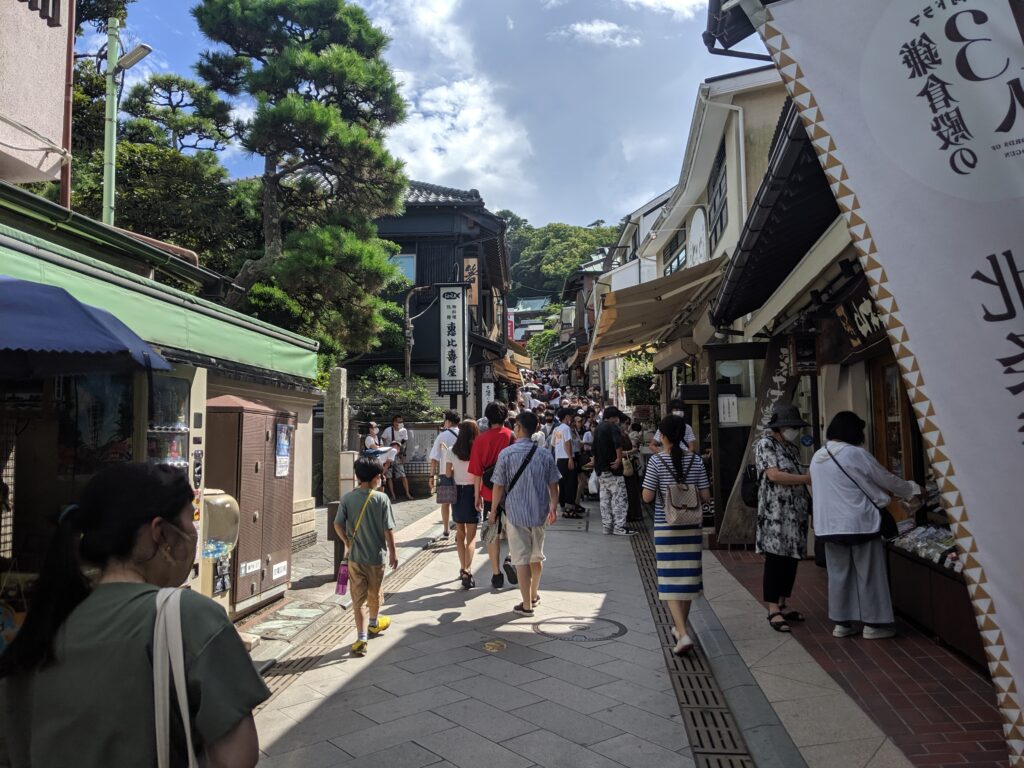 Enoshima shrine Hetsunomiya:
Enoshima shrine Hetsunomiya was built in 1206 by Third Shogun, Minamoto Sanetomo to pray for the prosperity of Kamakura Shogunate. The current building was re-constructed in 1675.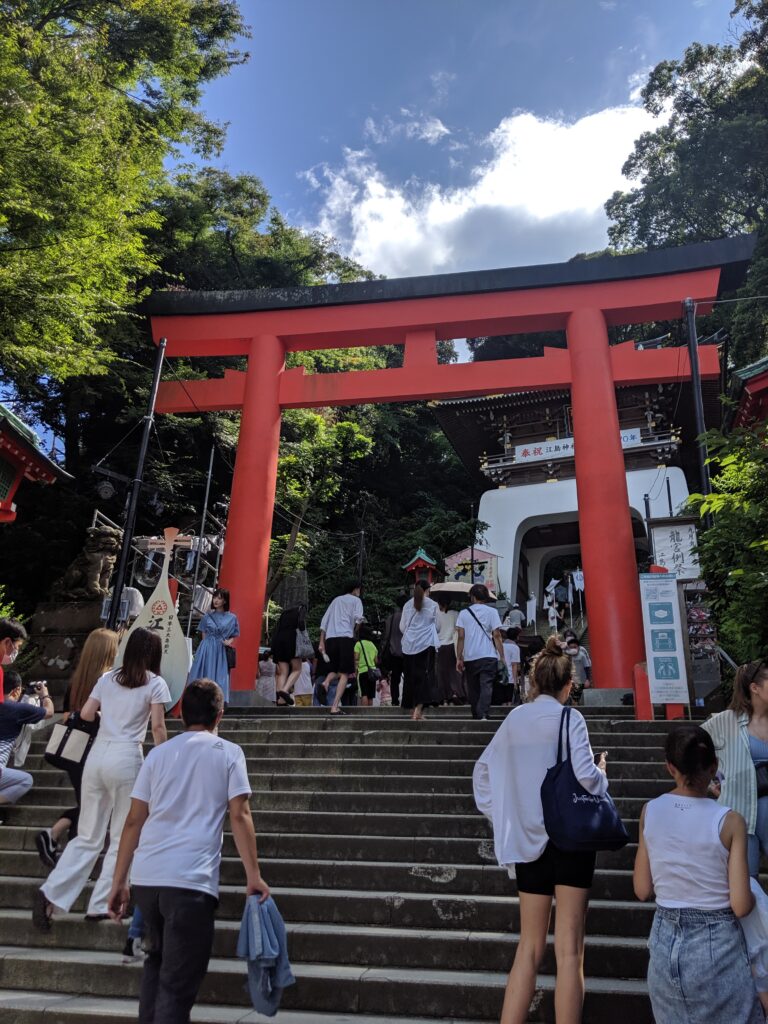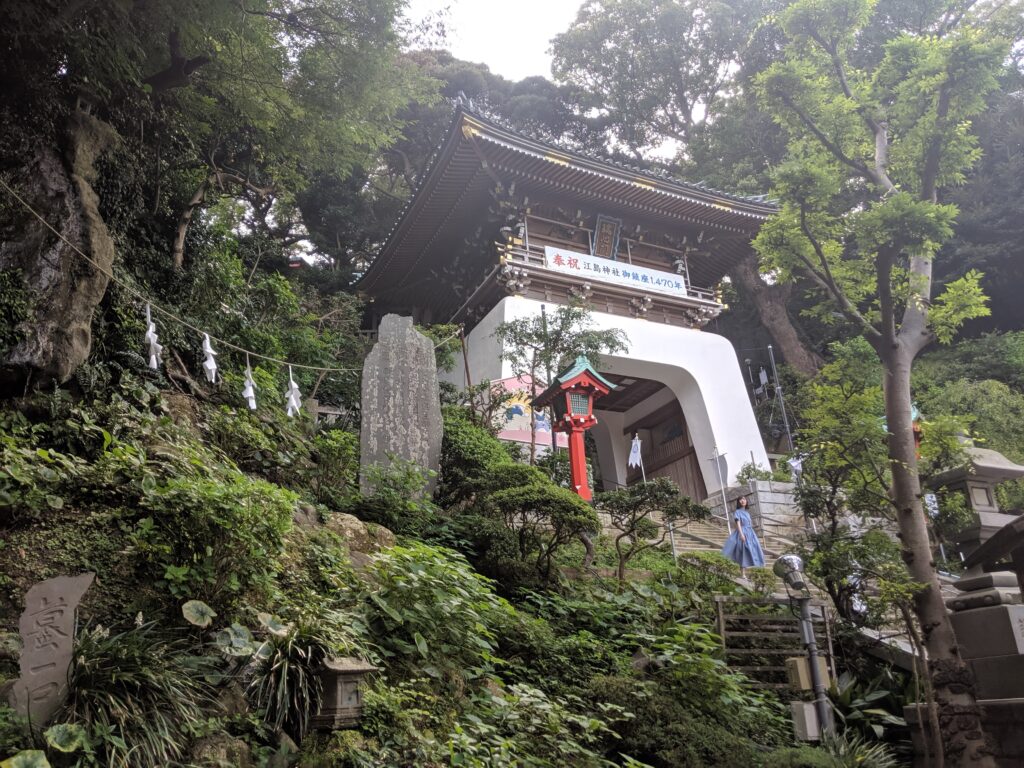 Okutsunomiya:
Okutsunomiya which is located near Enoshima Iwaya cave was built as the interim shrine to deify the object of worship of Enoshima Iwaya from April to October every ear when sea water come into the Iwaya cave. Irimoya style building (with a gabled, hipped roof) was re-constructed in 1842 and there is a stone Torii gate which was donated by Minamoto Yoritomo in 1182.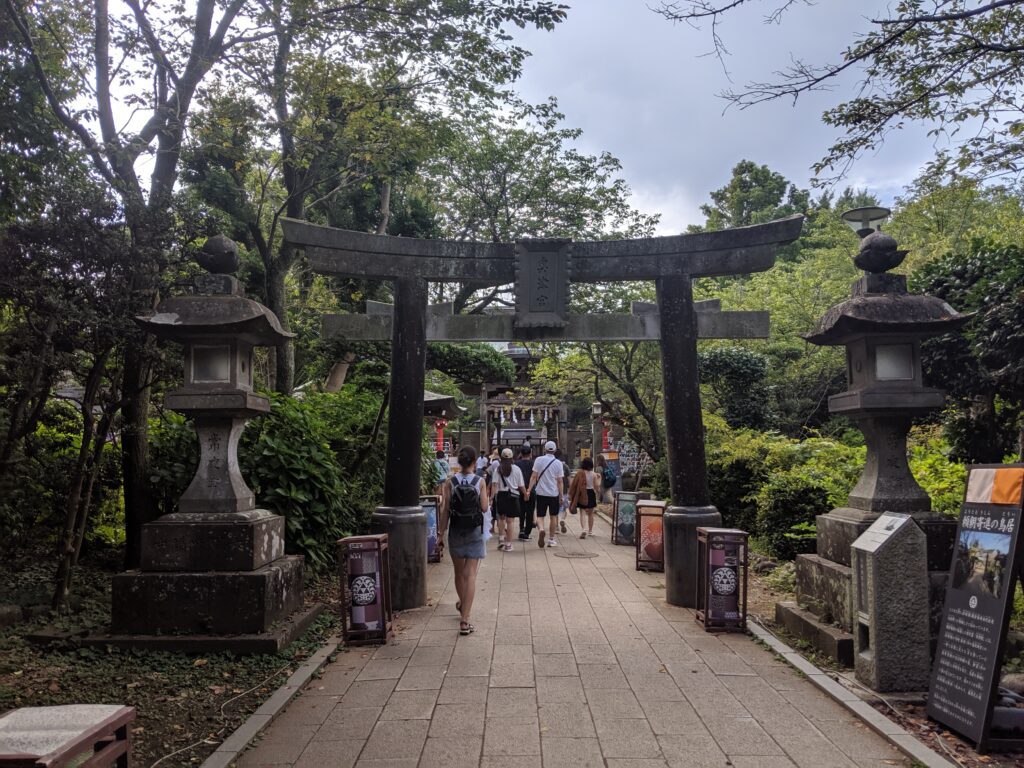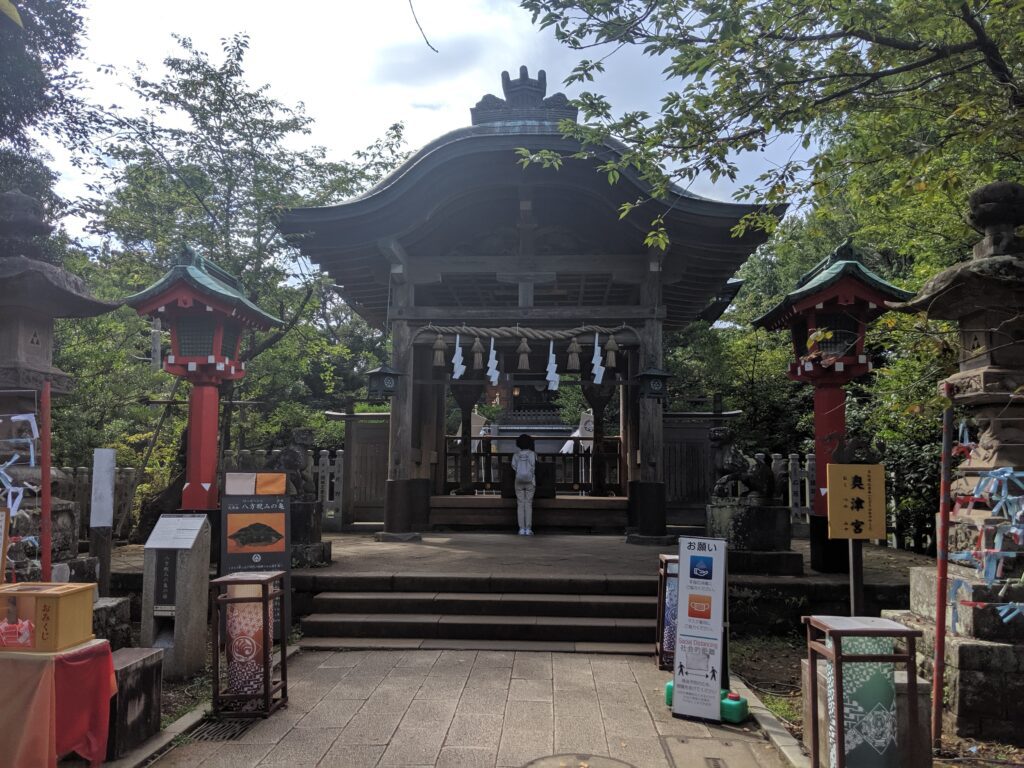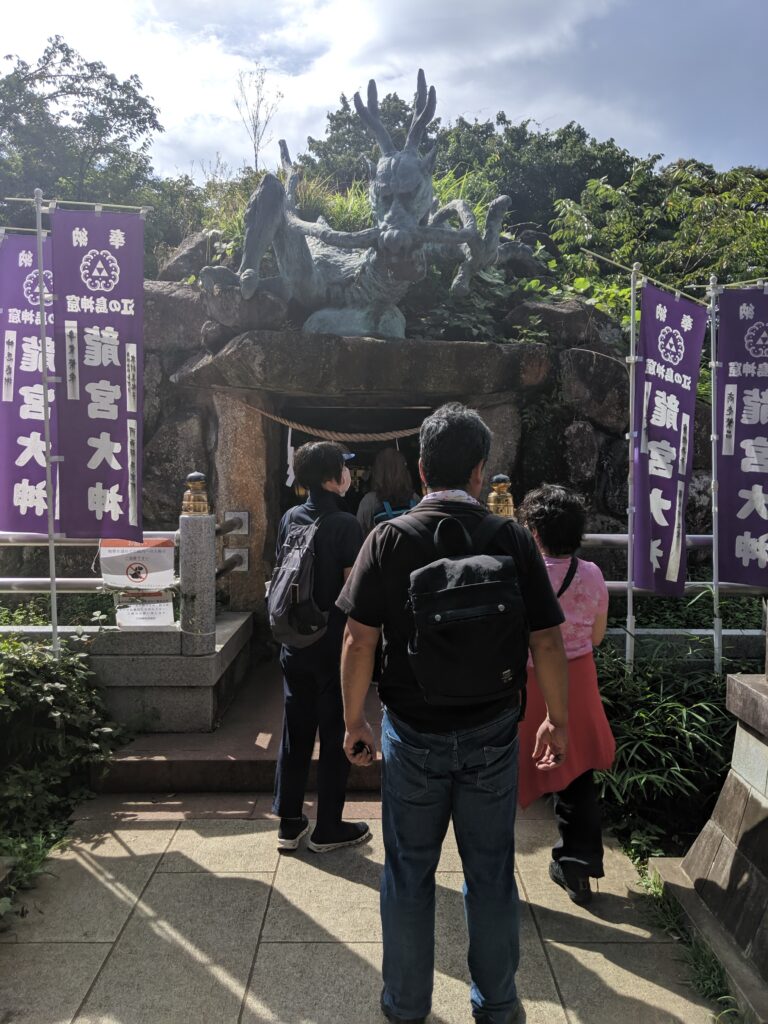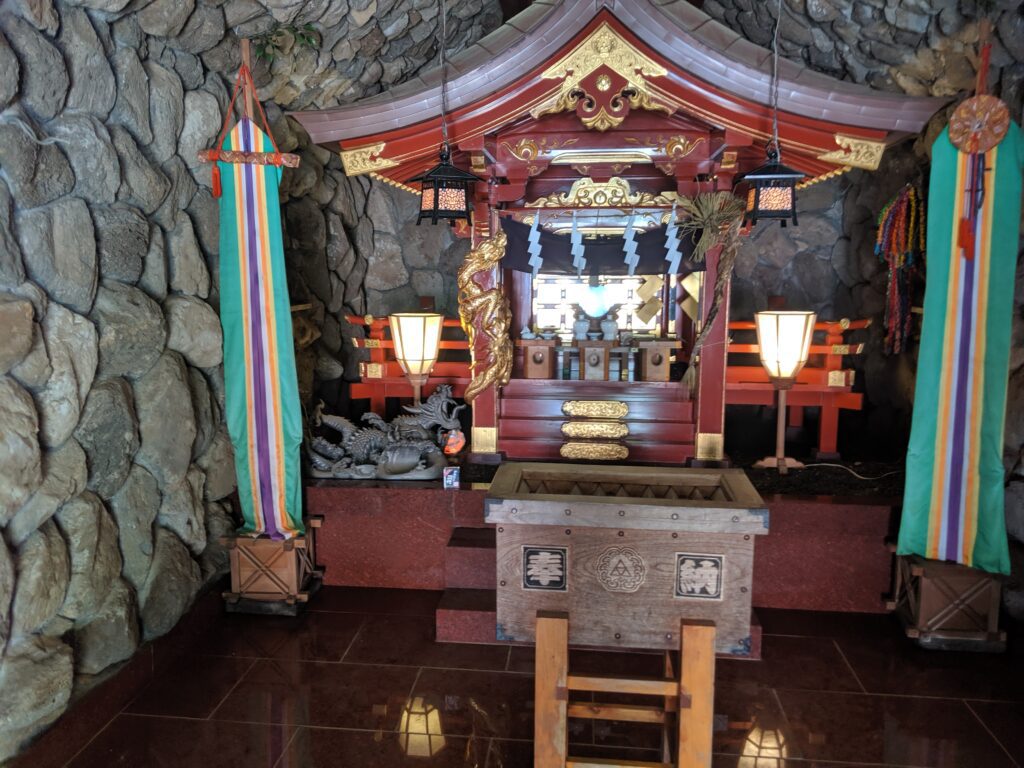 Chigogafuchi:
Chigogafuchi is an abrasion platform which had been created by the uplift of the surrounding land of Iwaya. You can see the plateau just under the cliff which is connected like a folding screen. The landscape of crashing wave and Mt.Fuji in the distance combined in the sunset time is well known as the beautiful scenery.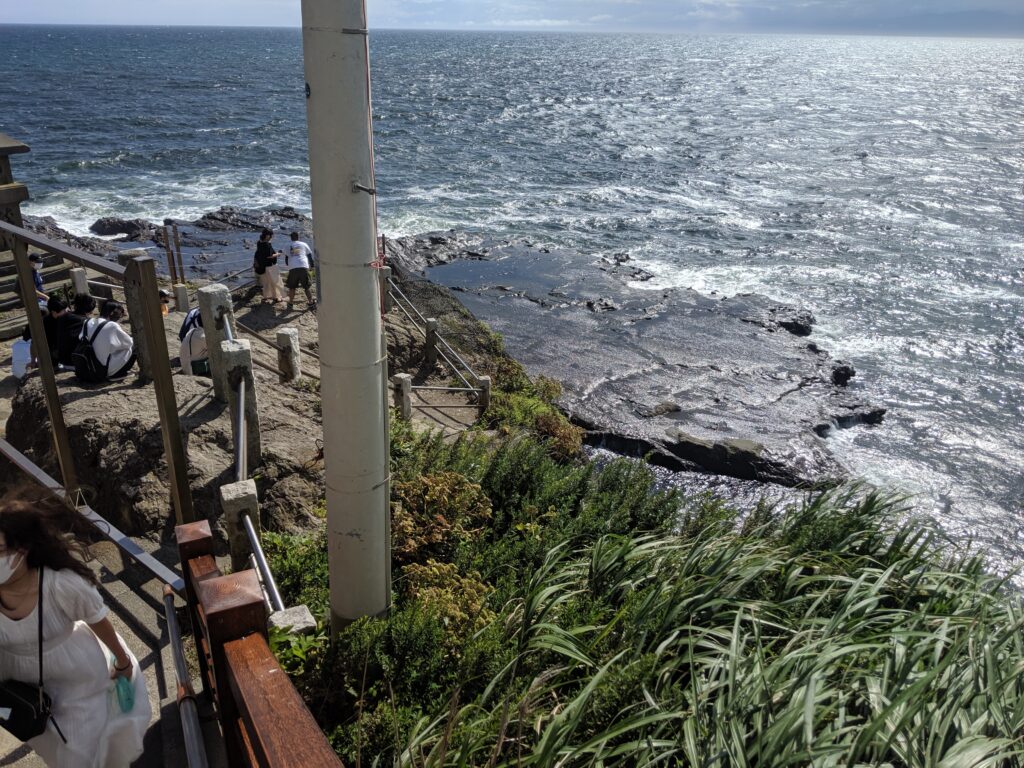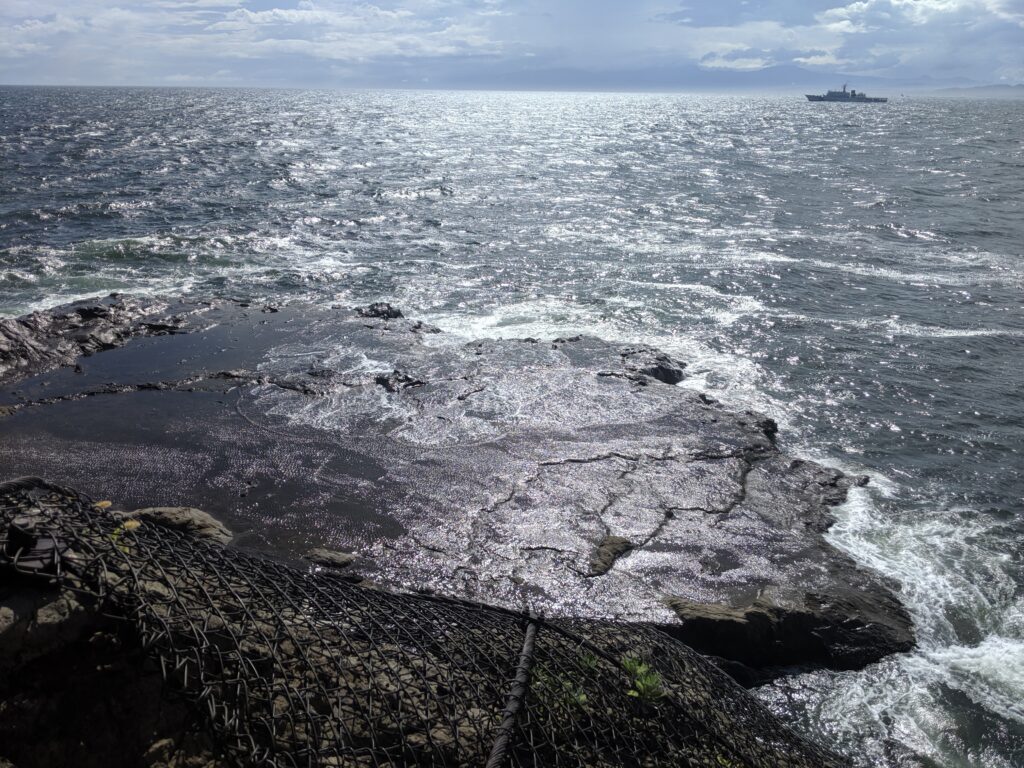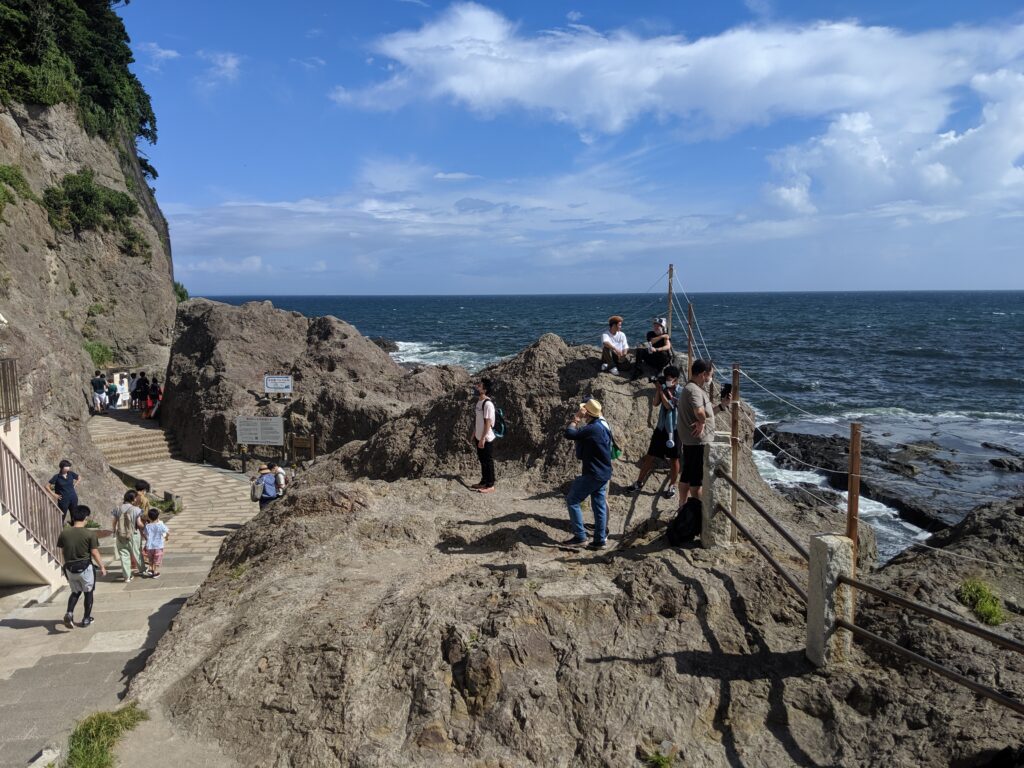 Enoshima Iwaya cave:
Enoshima Iyawa is a sea cave which had been eroded by sea wave by spending long years.
This cave consist of two, the first cave as the length of 152meters and that of the second cave as 56meters.
Many En-No-Gyja (Pilgrimates) including ancient high priests and top samurai worriers had visited this cave and confined themselves in the cave to pray. After that, this cave has become the object of worship and they dedicated various stonework that has remained inside the cave.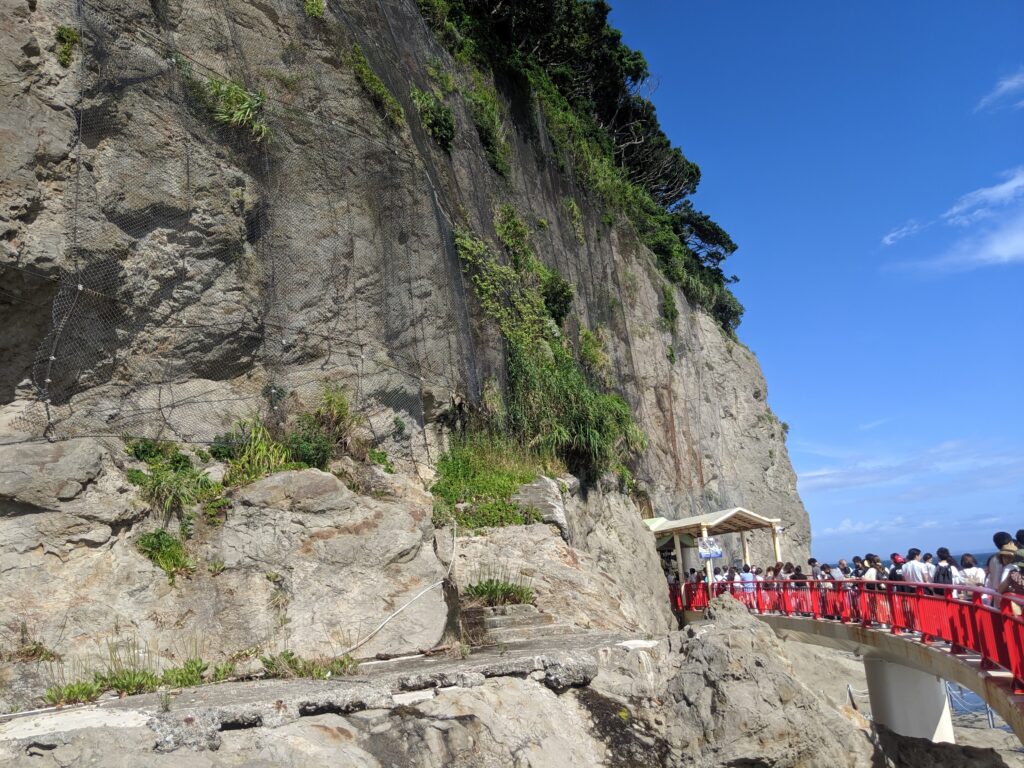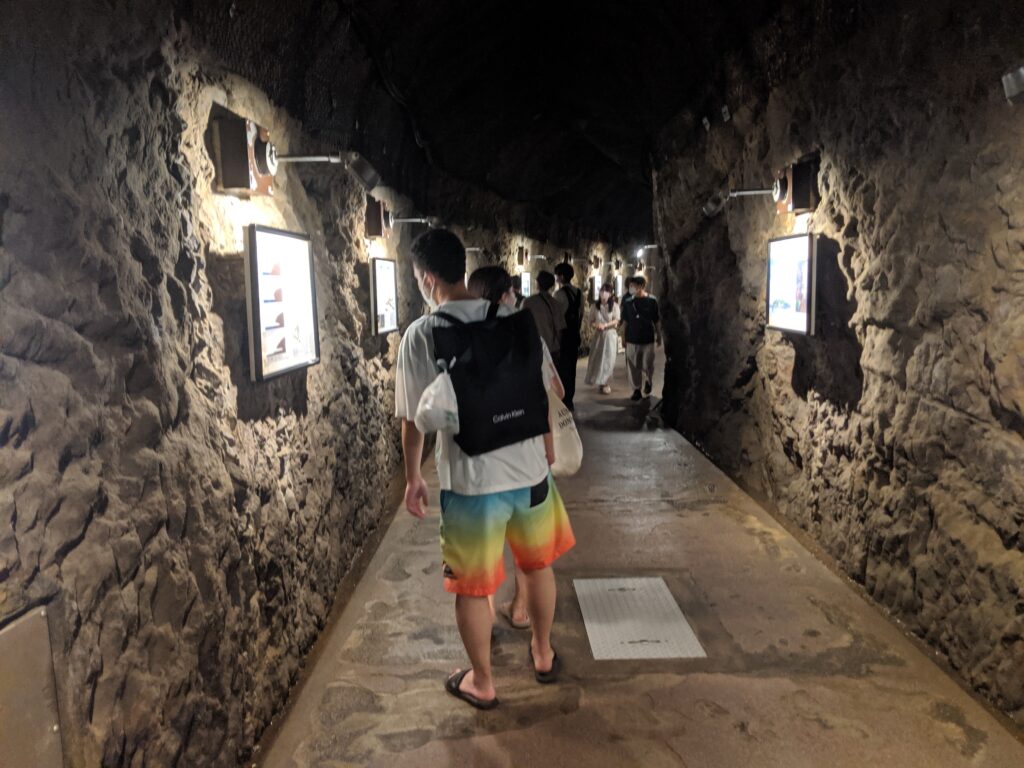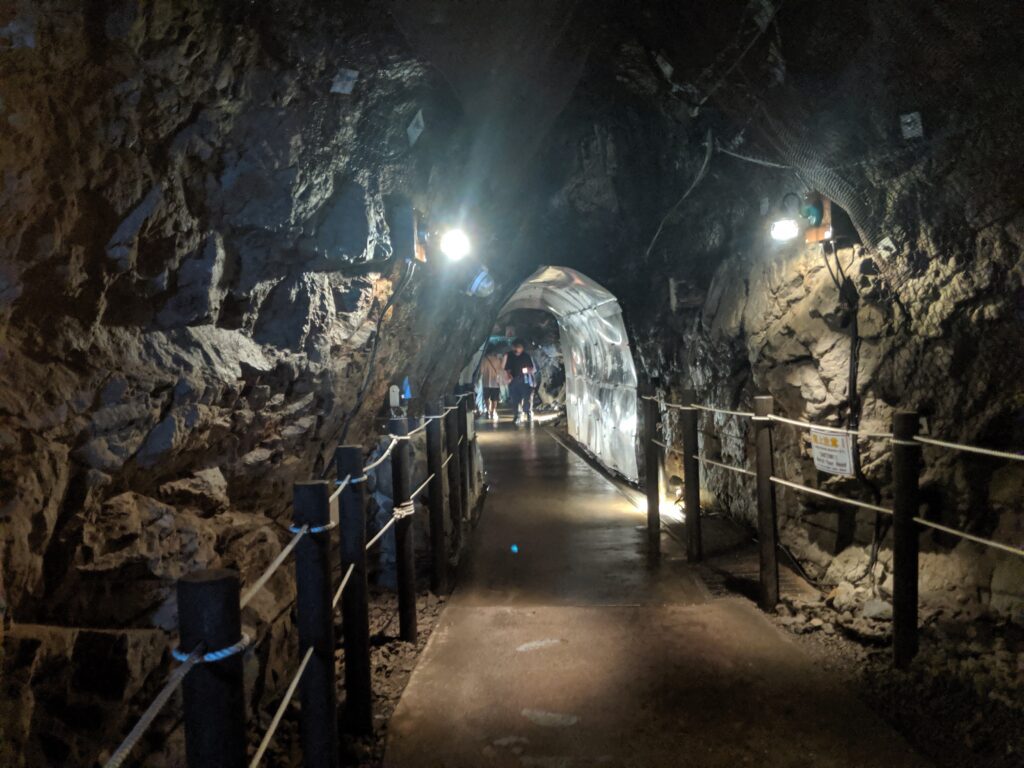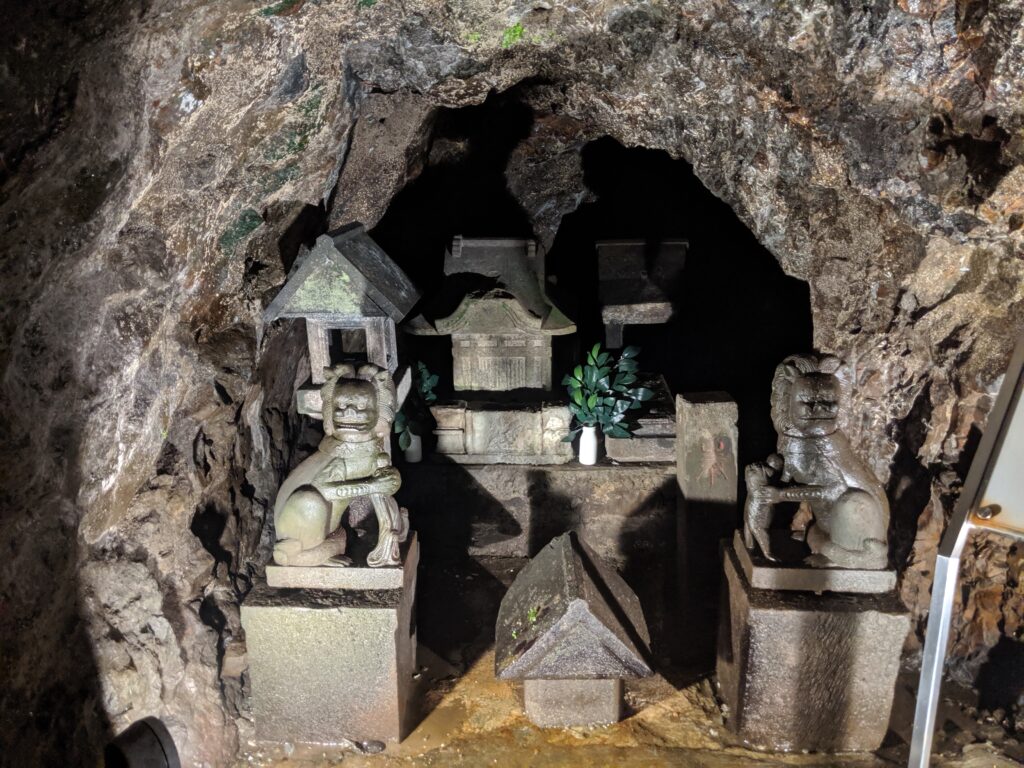 2) The place where you can enjoy:
(Hichirigahama beach):
Hichirigahama beach is counted as one of 100 best beaches in Japan where you can see overwhelming landscape including Enoshima island and Mt.Fuji combined on the beautiful sea horizon.
This is about 3km long and not suitable for sea bathing but suitable for sailing and windsurfing. Many young people come there to enjoy the sport.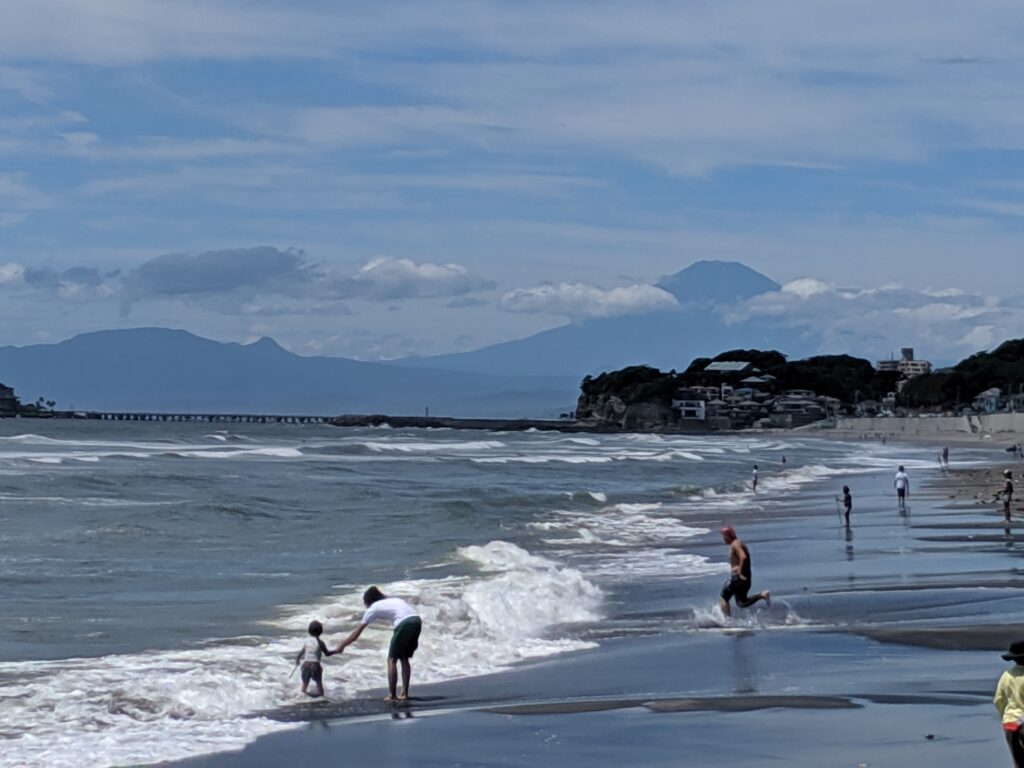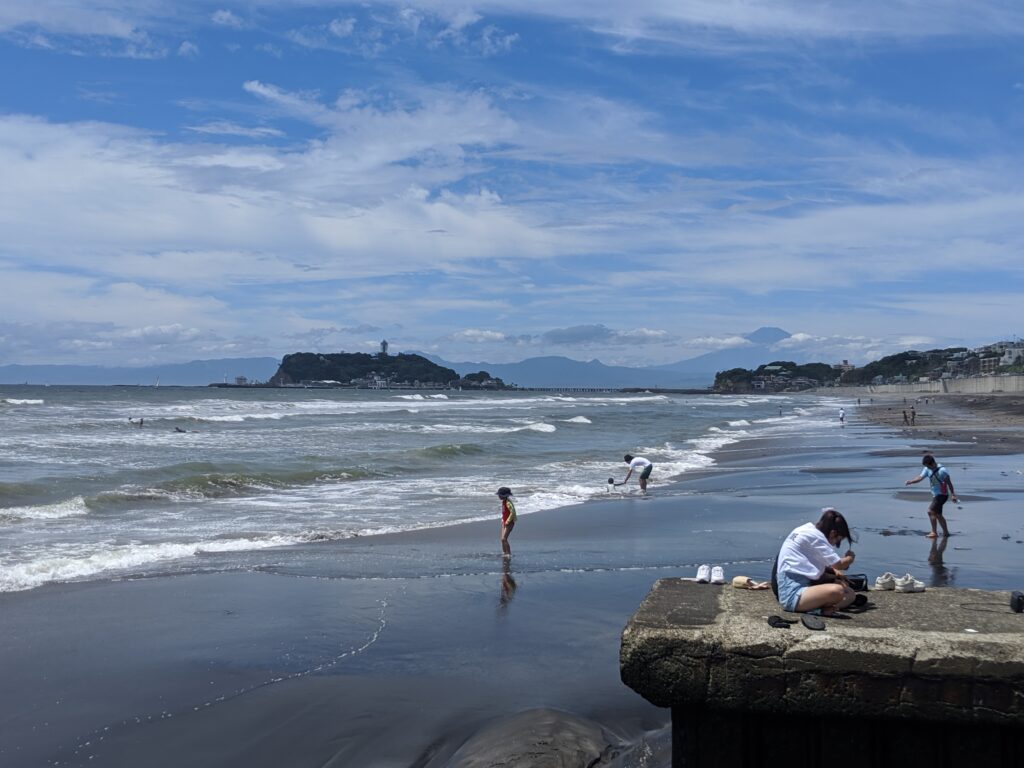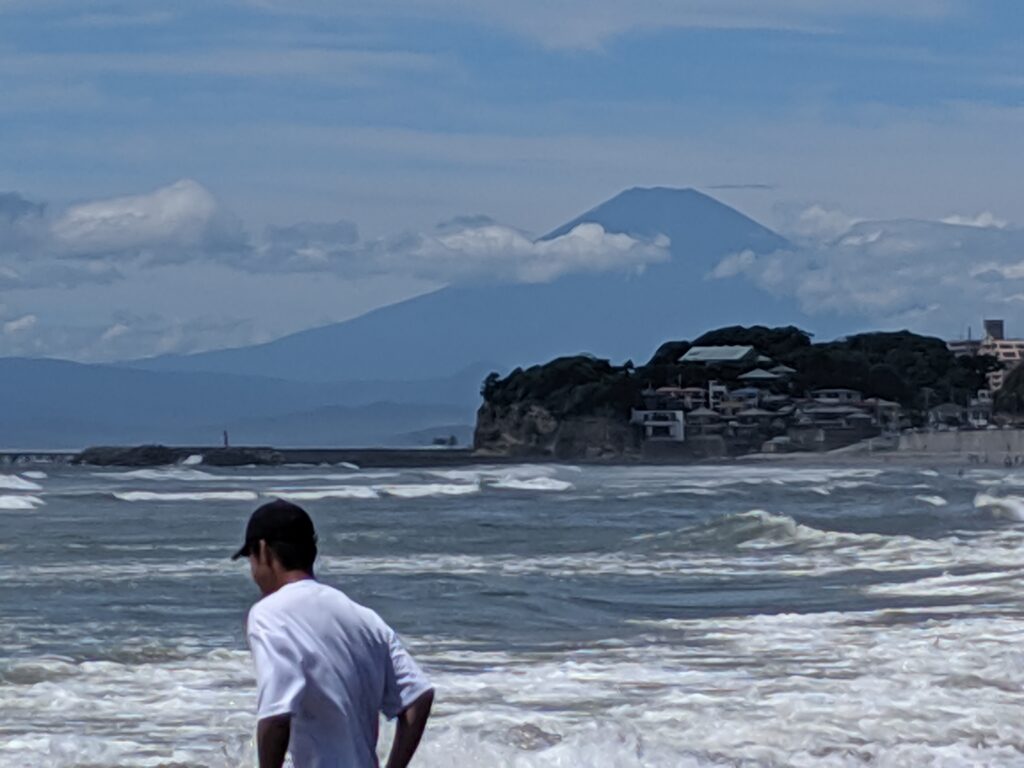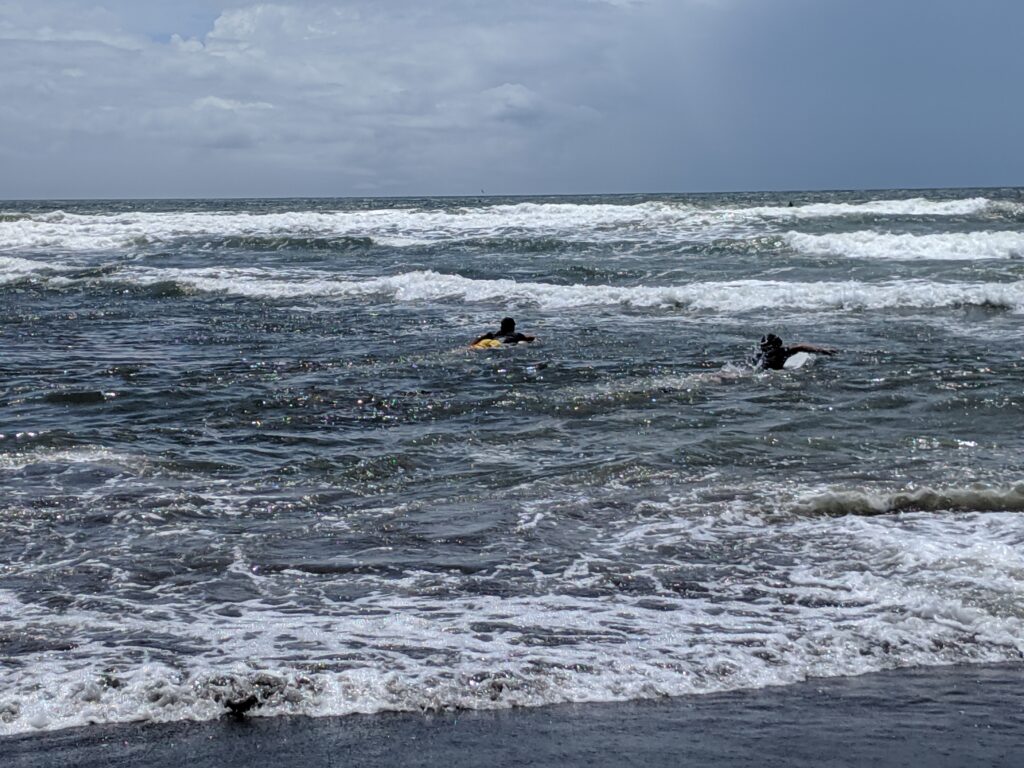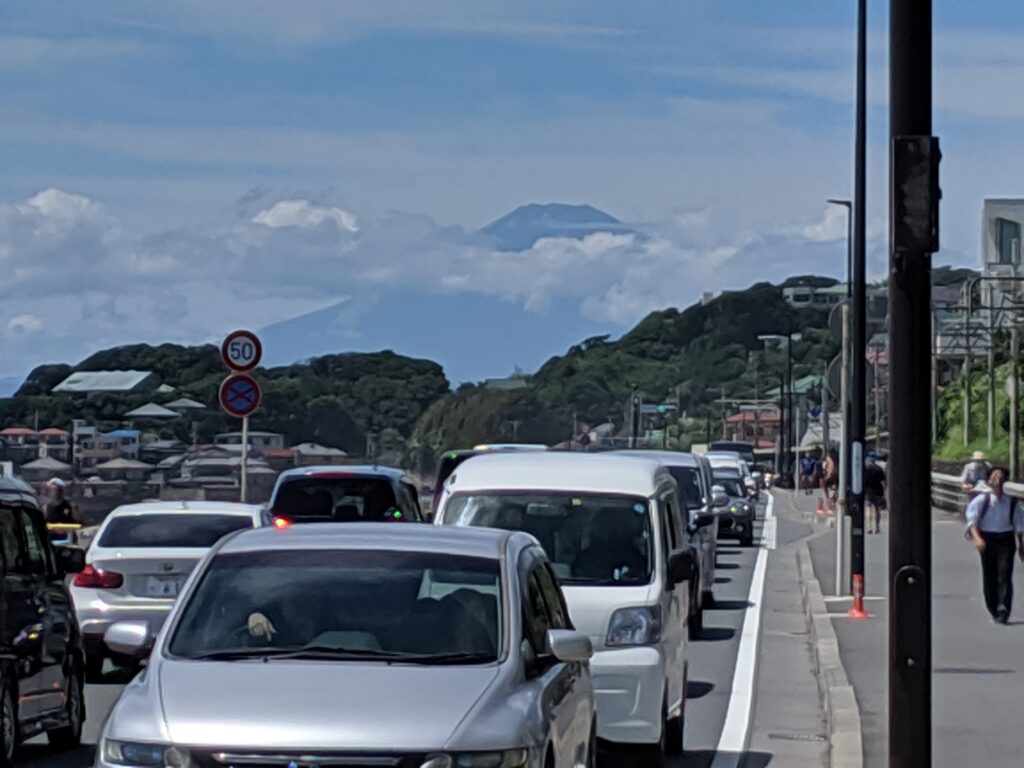 (Yuigahama beach):
Yuigahama is a bathing beach and well managed to be clean that have this beach been blue frag registered for many years.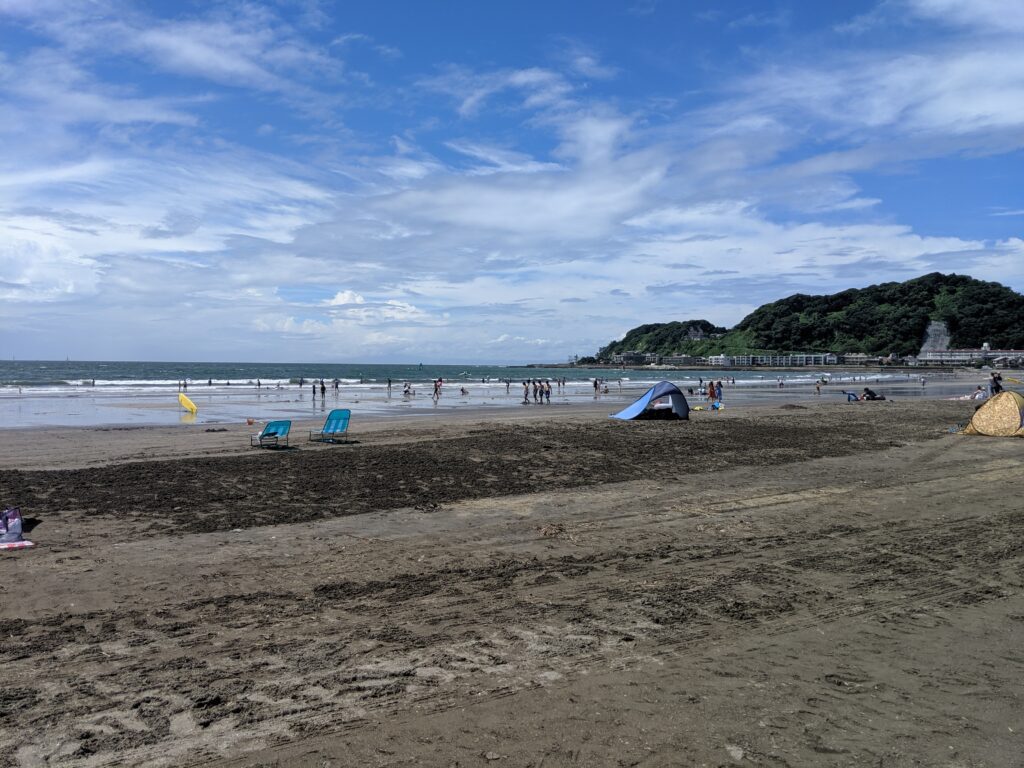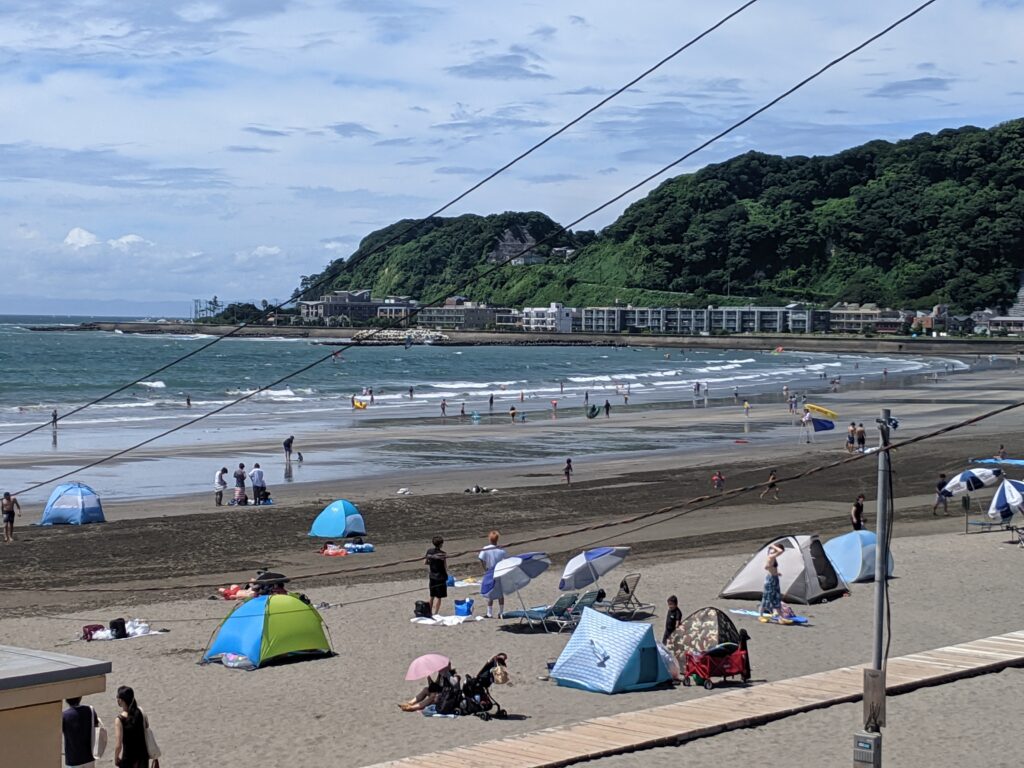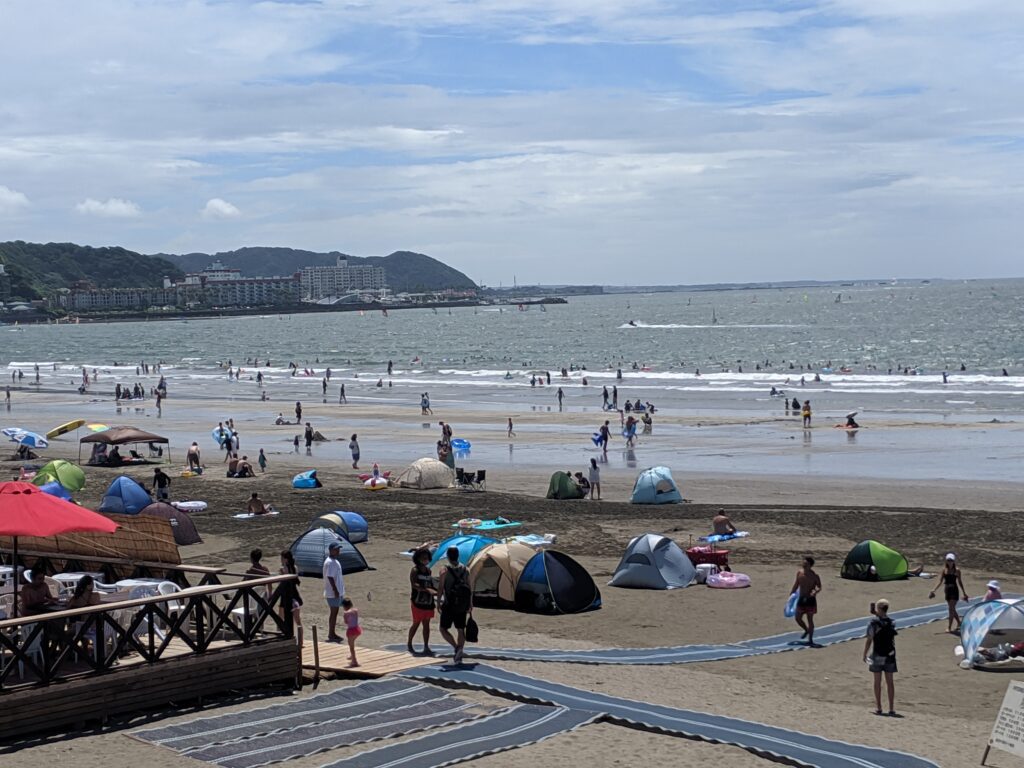 (Kamakura high school railroad crossing)
This railroad crossing is the sacred place which is the opening scene of Japanese high school basketball Anime "Slam dunk". You can see and feel the beautiful landscape of Shonan sea and sunset with the worldview of the Anime.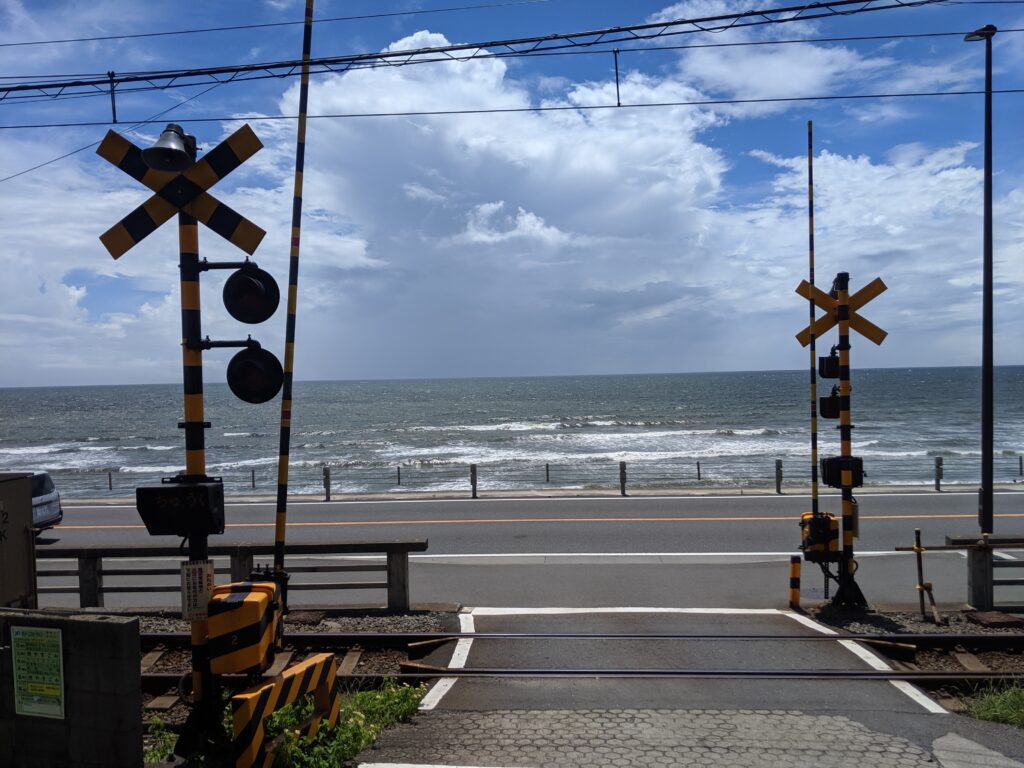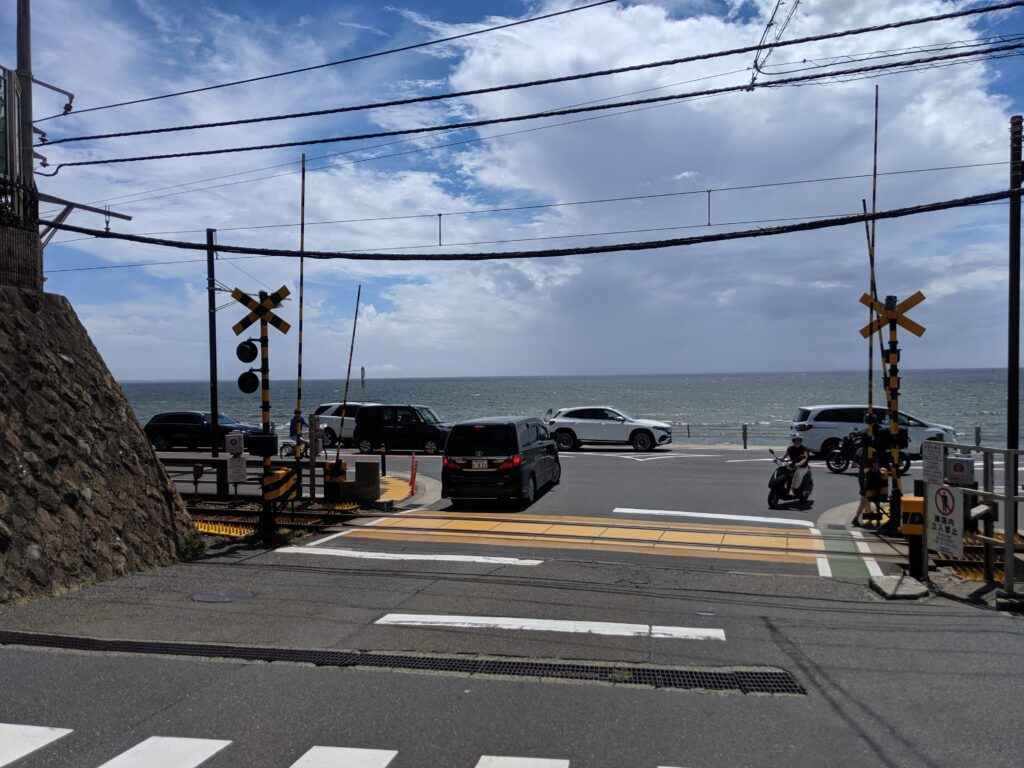 Japan Van prepares various tour itineraries for you to enjoy the view in Japan.
The minimum itinerary days is more than 5 days.
Contents of our service: We can arrange a car and a National Government Licensed Guide Interpreter for your trip.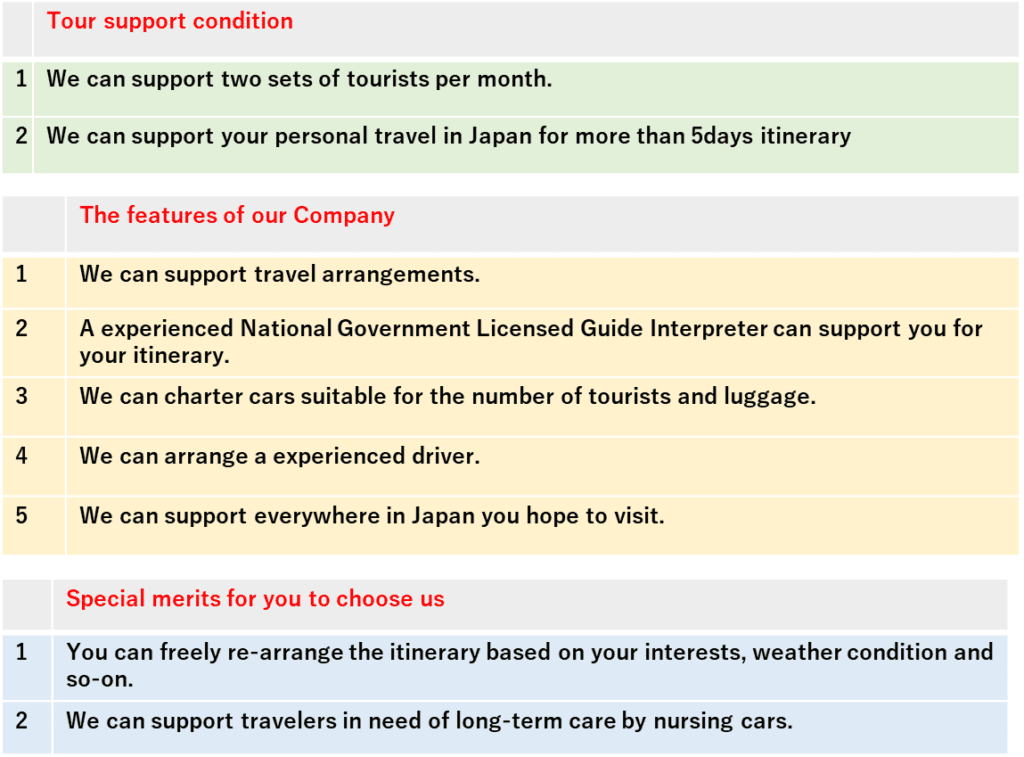 | | |
| --- | --- |
| | Car charter and a guide condition |
| 1 | Number of tourists: 2pax – 12pax |
| 2 | Charter time and guide condition: 12 hours (including 4 hours resting time) |