The place where you can experience
(Shisendo temple):
Shisendo temple is located in the north side of Kyoto named Ichijyoji and branch temple of Eiheiji as Soto sect head quarter.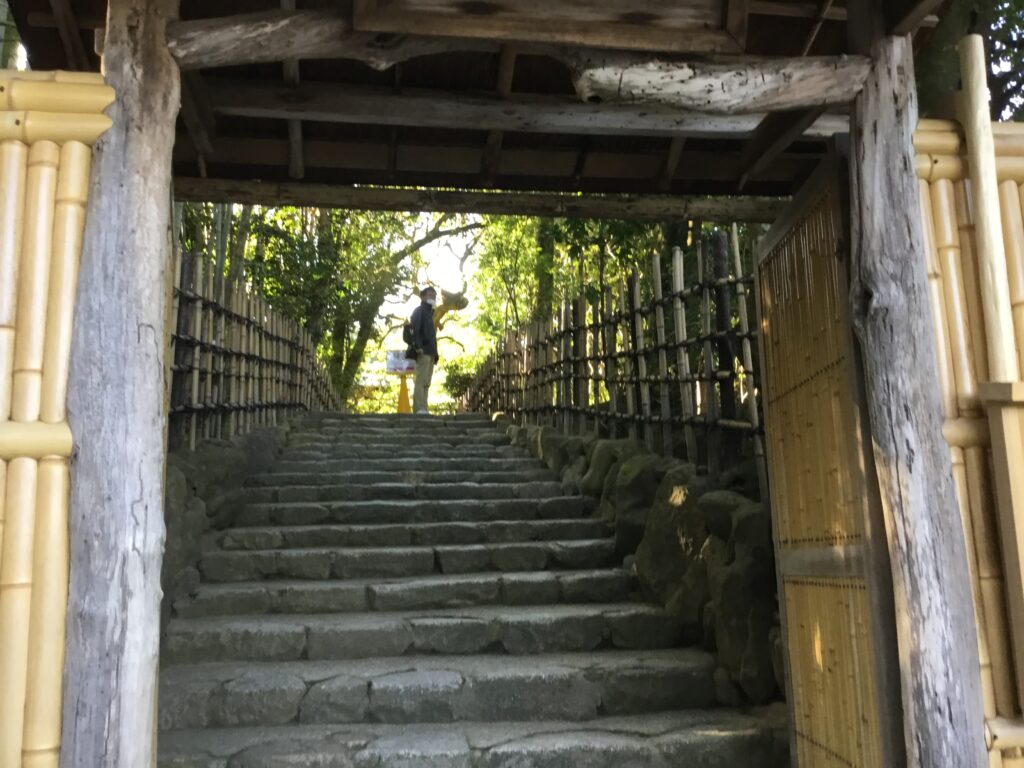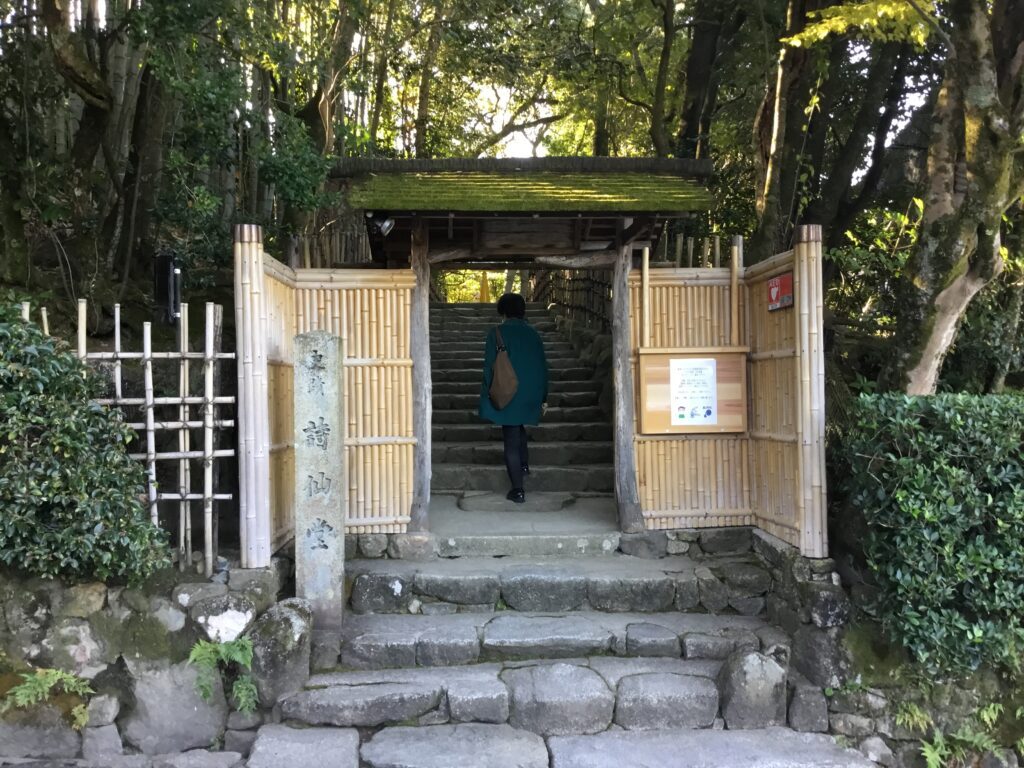 This house is the remain of mountain villa where Ishiyama Jyozan had used to build and live for his retired life. He was famous for writing who had served to Ieyasu Tokugawa, Shogunate of Edo period (1602-1867).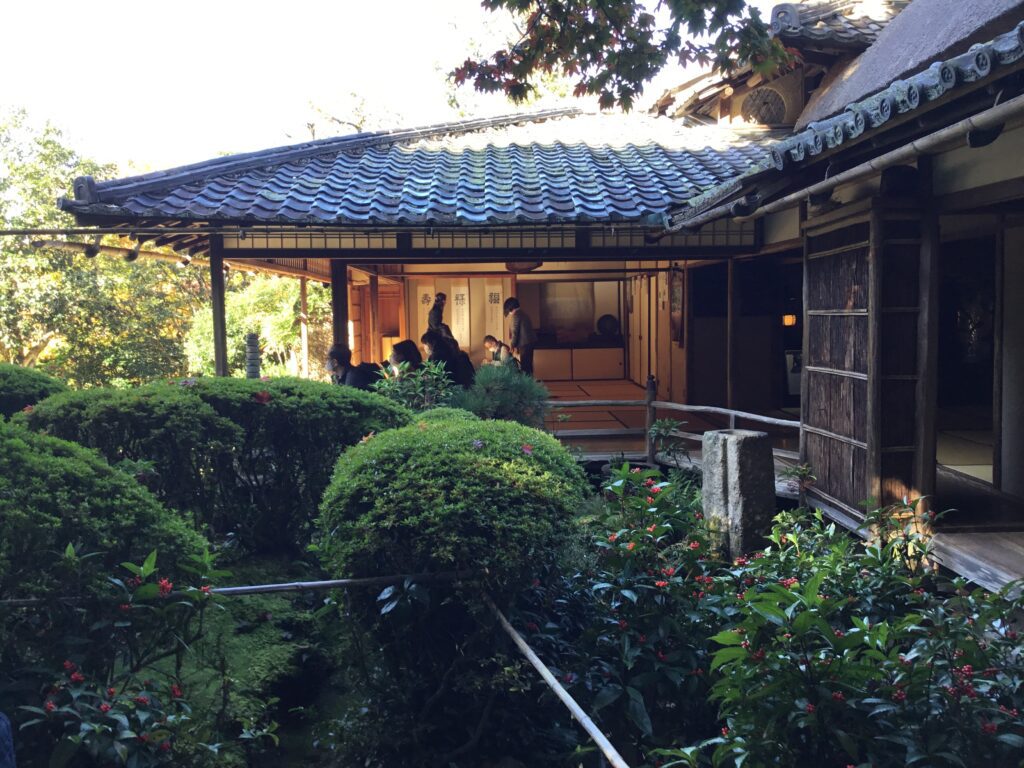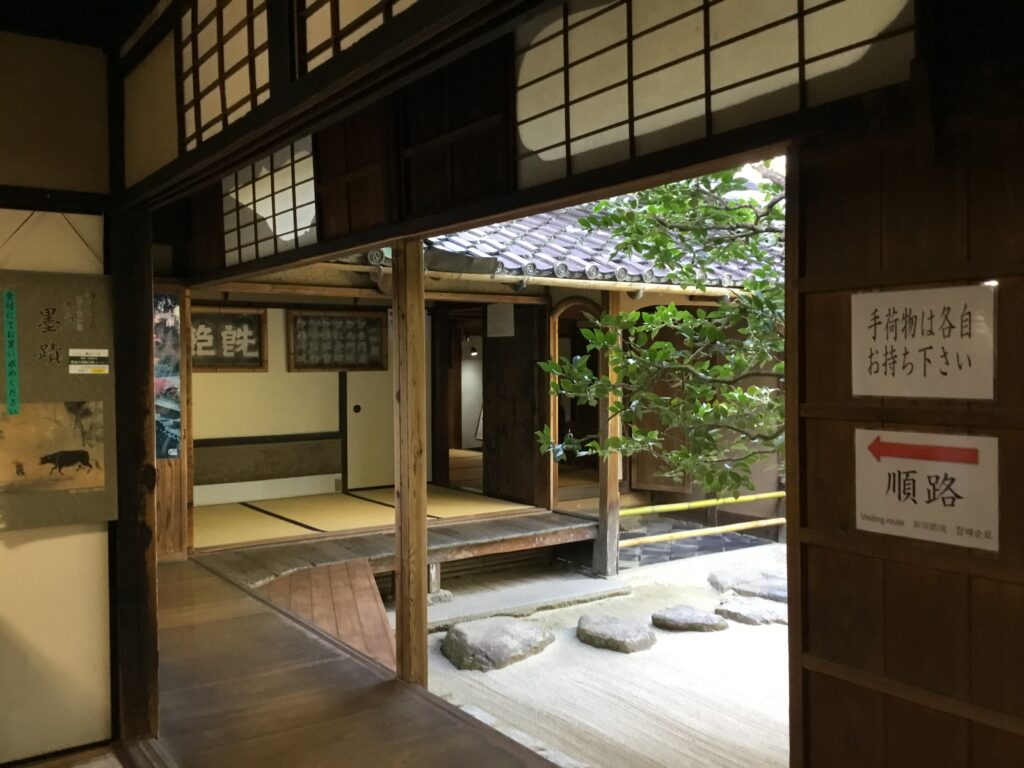 This Chinese style garden which was designed by Jyozan consists of white sand, green trees planted and about 500 numbers of maple trees of autumn color leaves with waterfall sound spread.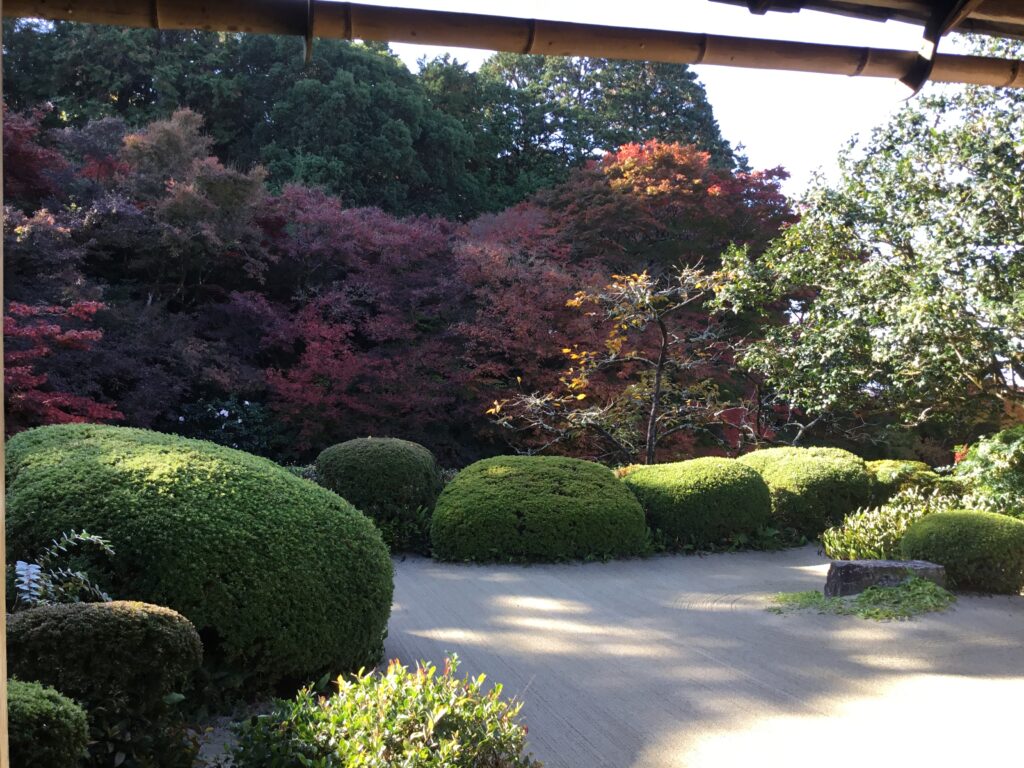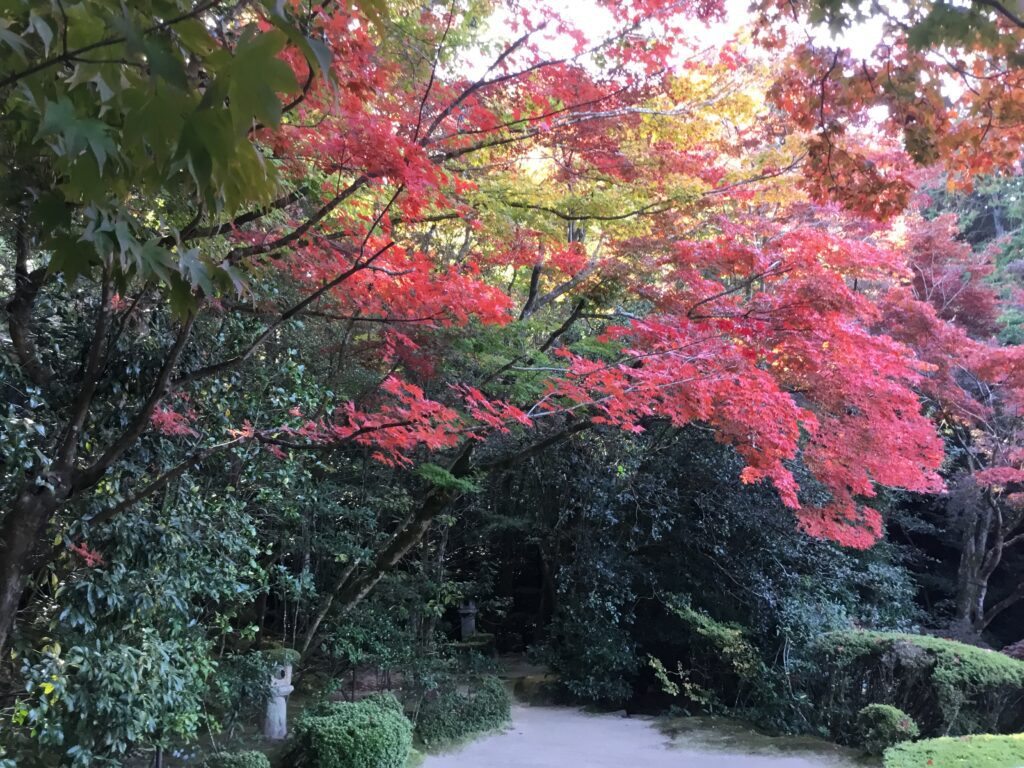 This garden is designed to be seen as flame garden from the temple room. The room poll and lintel are used for the flame.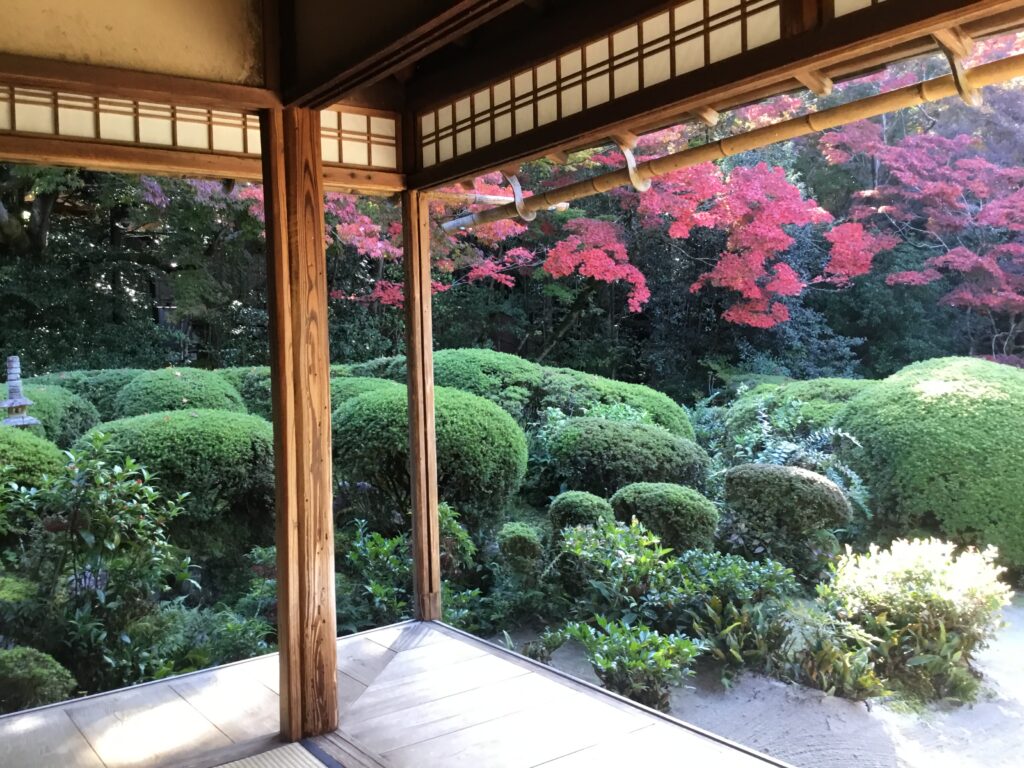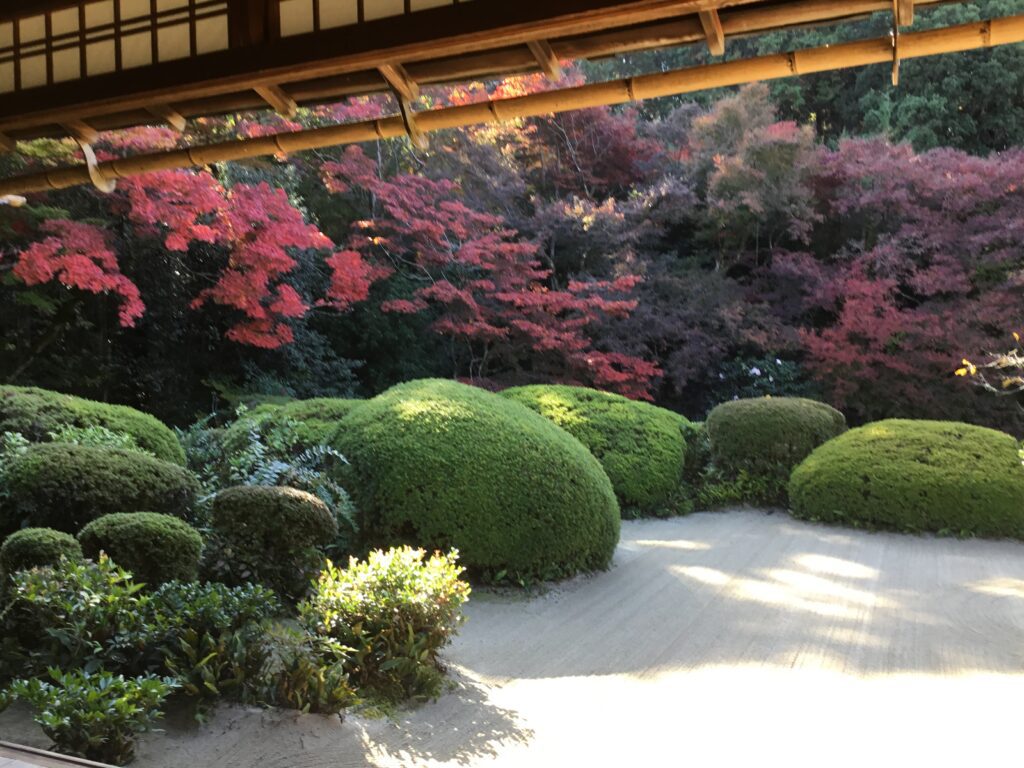 You can appreciate the Autumn color leaves while strolling the garden.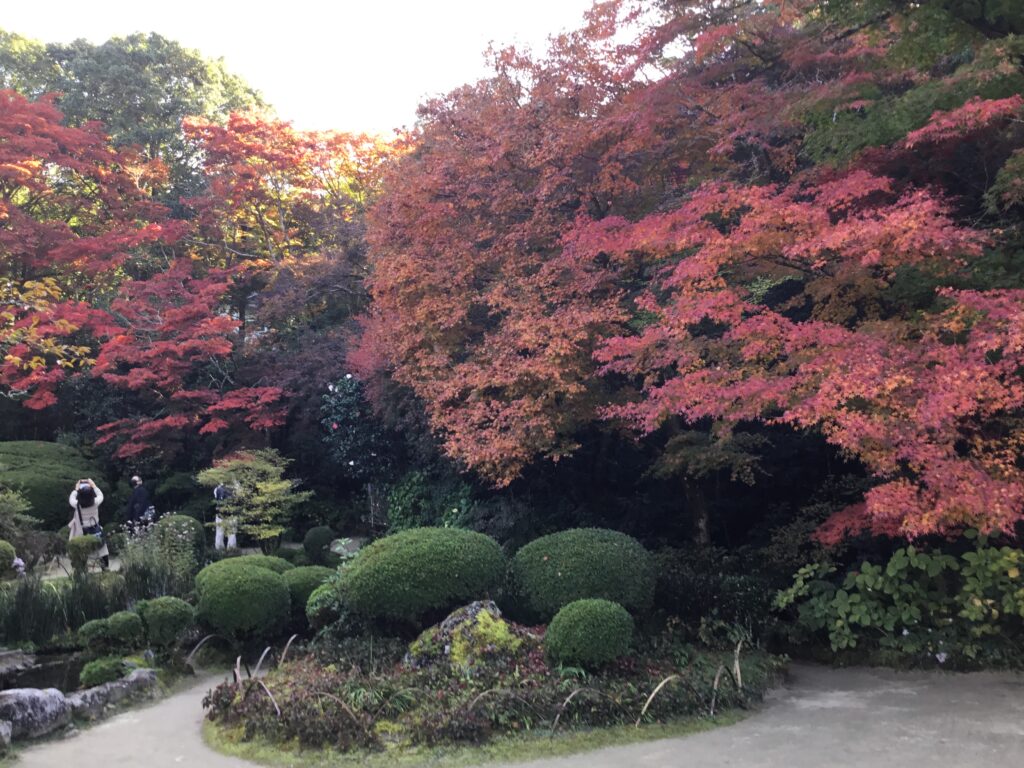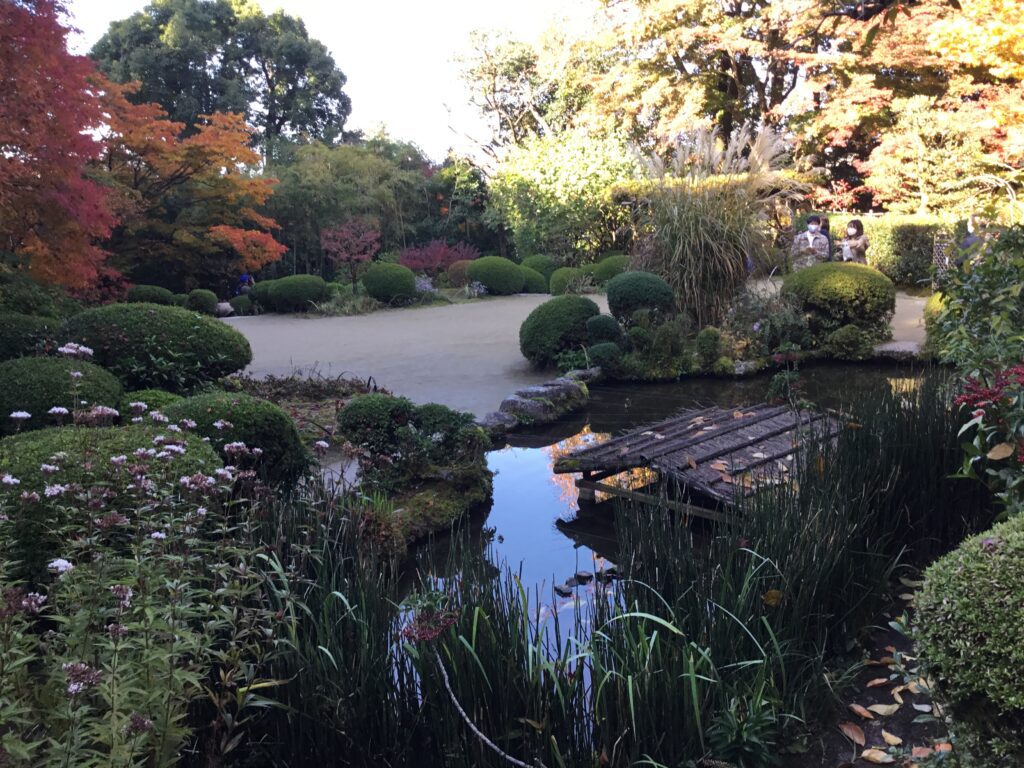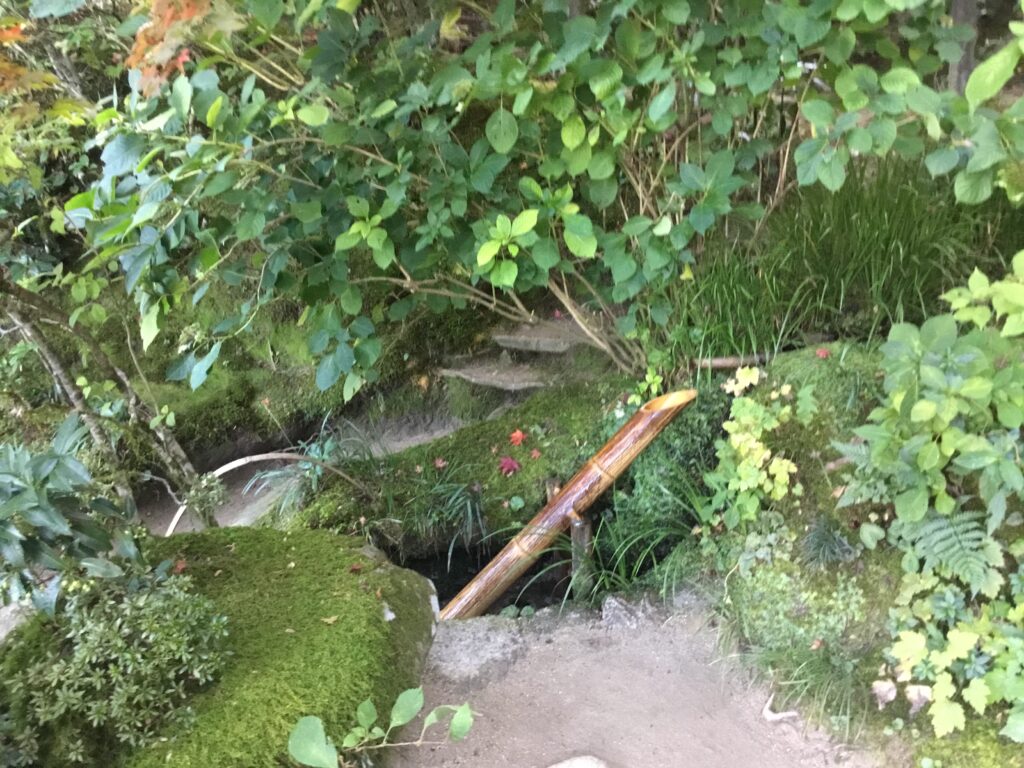 2) The place where you can enjoy:
(Kyoto modern architecture in Kyoto Sanjyo street)
Kyoto Culture Museum (Old Japan Bank Kyoto branch):
Tatsuno Kingo designed and built in 1906.
(a) Architecture form:
This two stories building is built of bricks with slate roofing and belt-shaped walls by red bricks and white granites. This building is designed based on classicism as gothic architecture.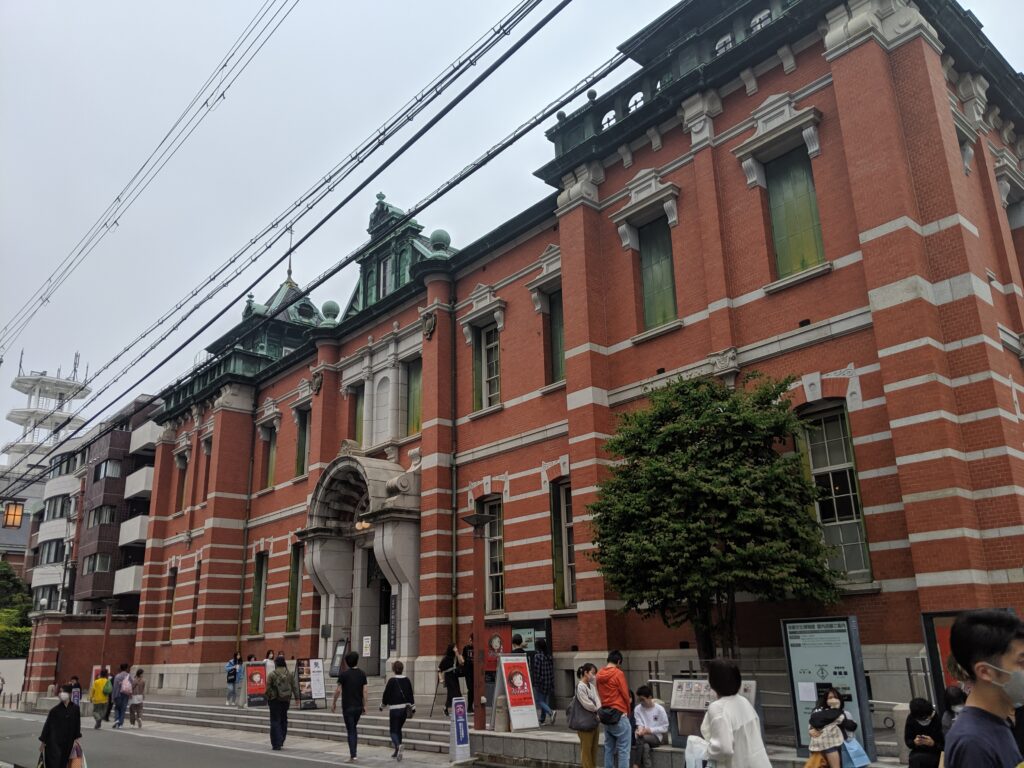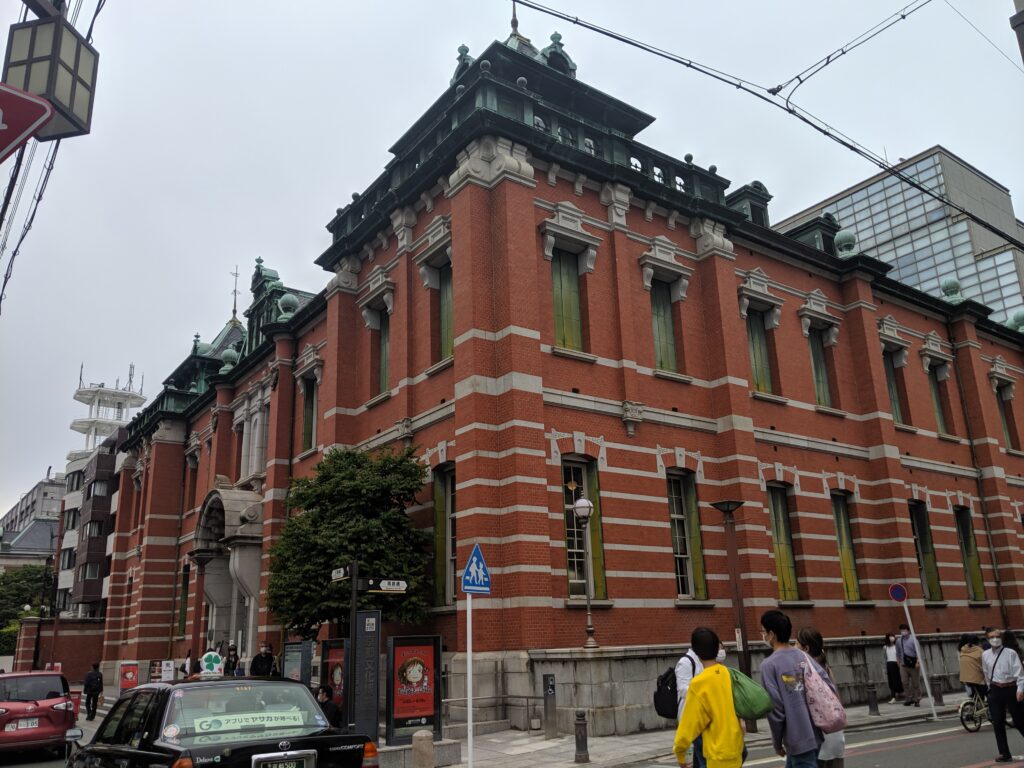 (b) Entrance:
Steeple towers on double wing roof and symmetrical building facing with Sanjyo street.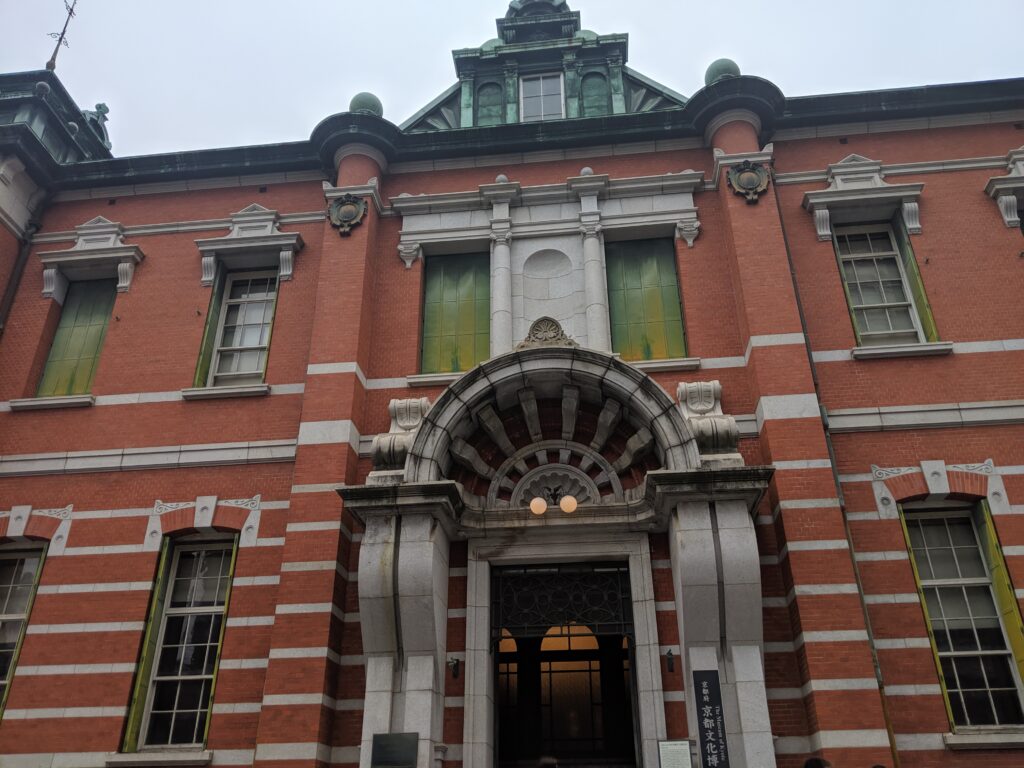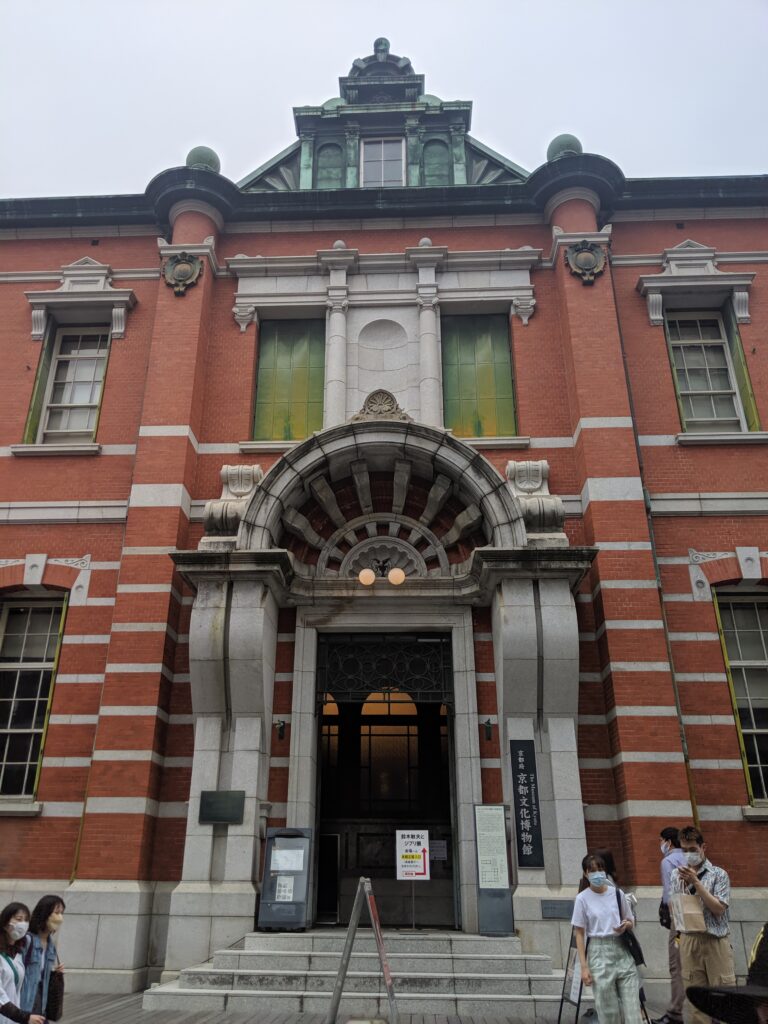 1928 building(Former Osaka Mainichi newspaper Kyoto branch:
Takeda Goichi designed and built in 1928.
(a) Architecture form:
This building is reinforced concrete construction 3 stories with horizontal louver used, Art Deco design is applied on 3rd floor balcony with star shape and the lightning on both side of entrance.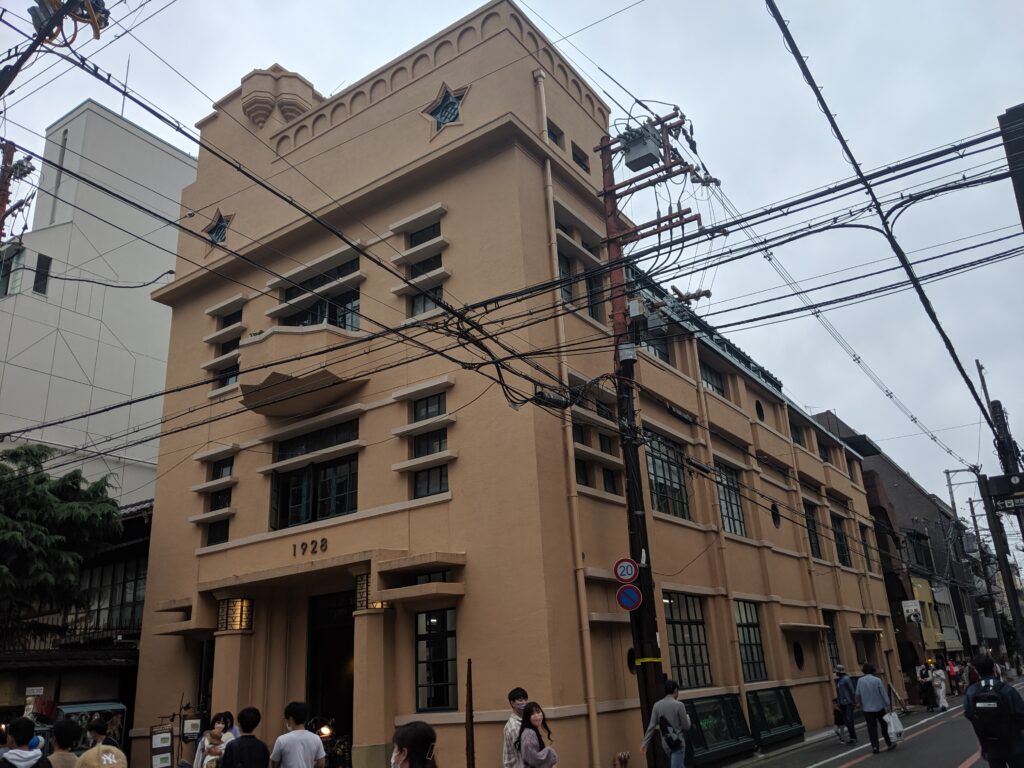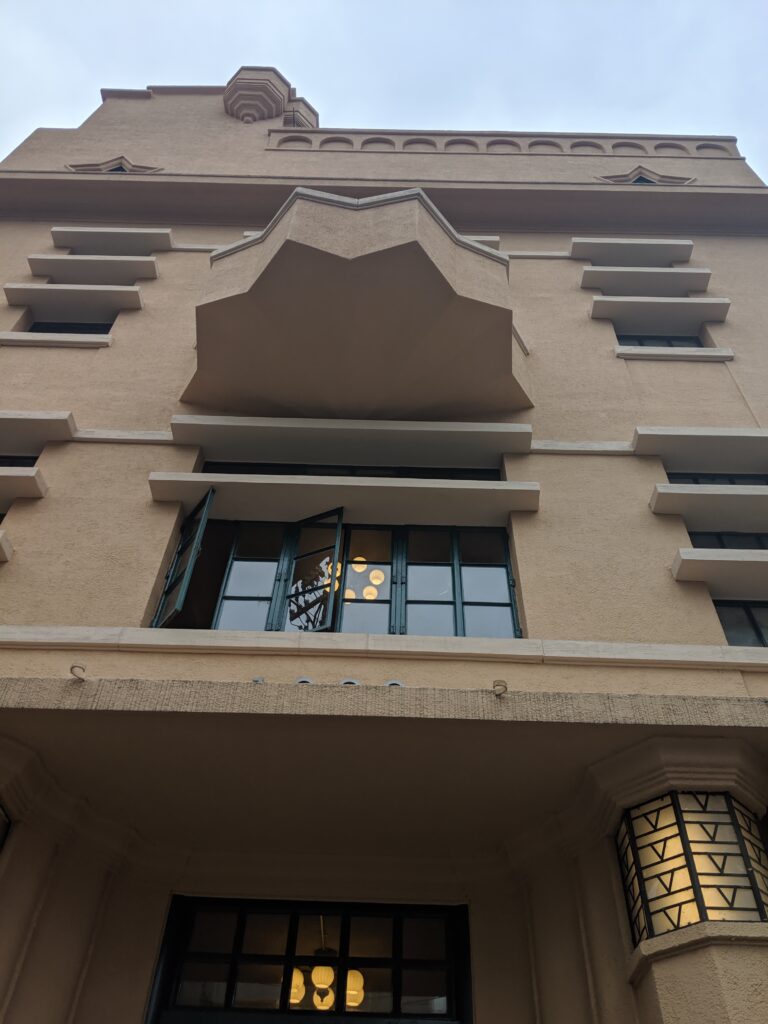 (b) Interior:
In 3rd floor as art complex 1928, Dramatic art, music live , dance performance and so-on are held at present, Cash on style cafes in the underground.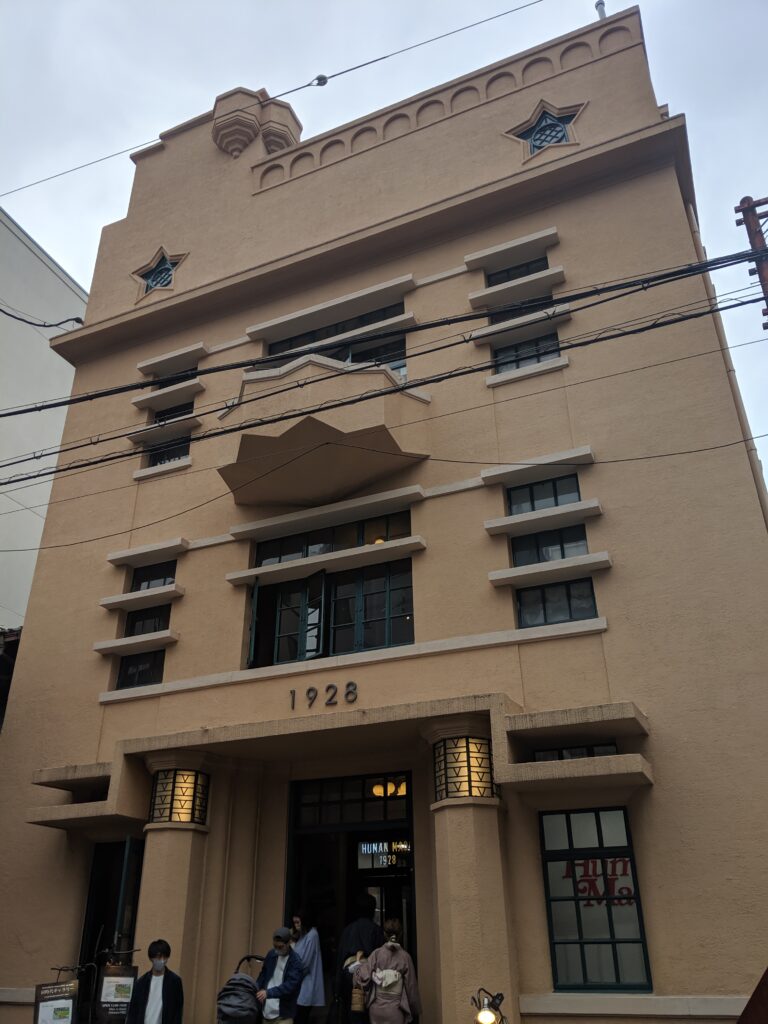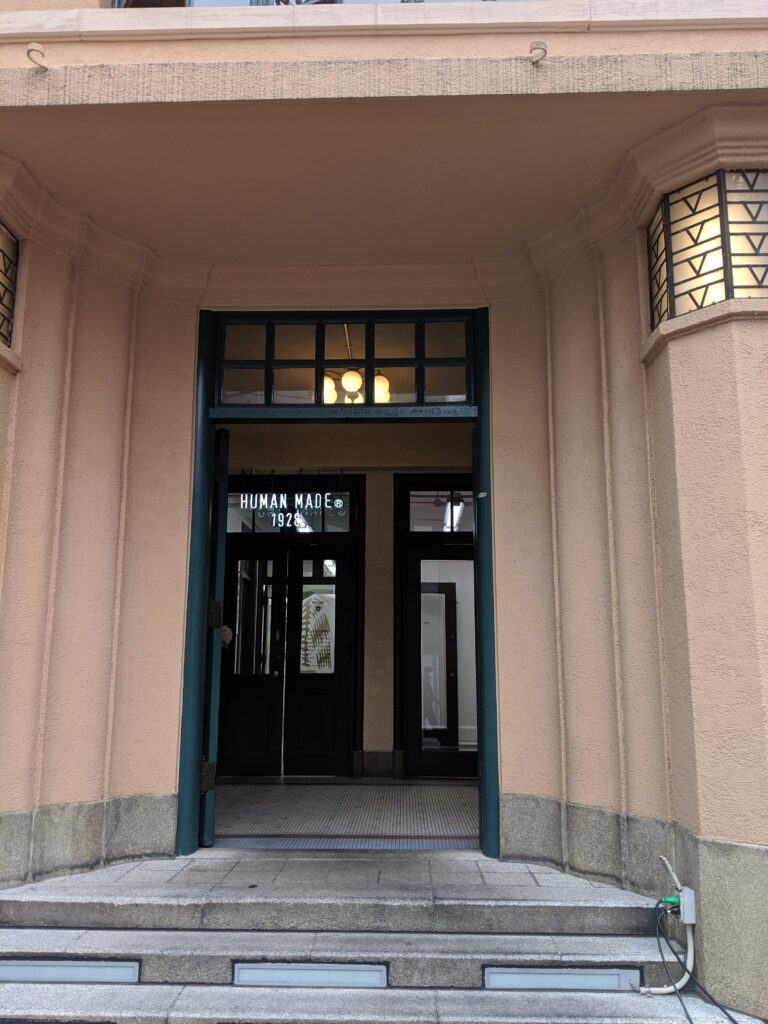 SACRA Building (Former Fudo-Chokin bank):
Nihon Architect Ltd. Designed and built in 1916.
(a) Architecture form:
1st floor built of brick, timber-frame and brick construction on 2nd & 3rd floor, The appearance is based on Renaissance style.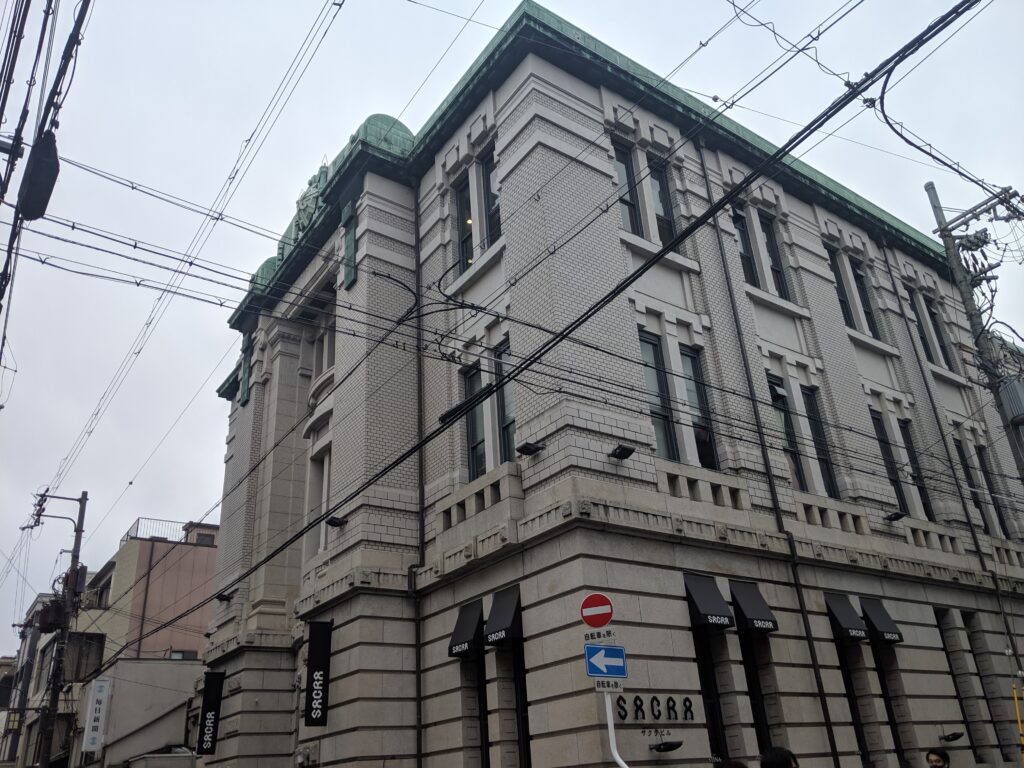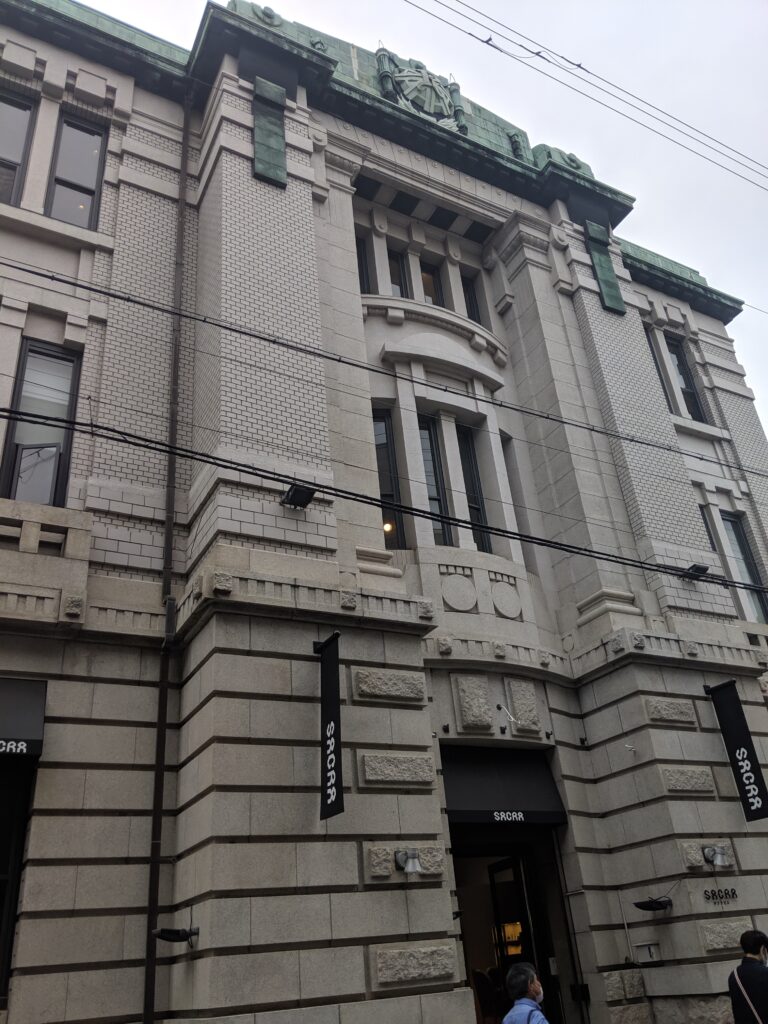 (b) Walls:
Stone pitching on 1st floor, tiling on 2nd floor and above: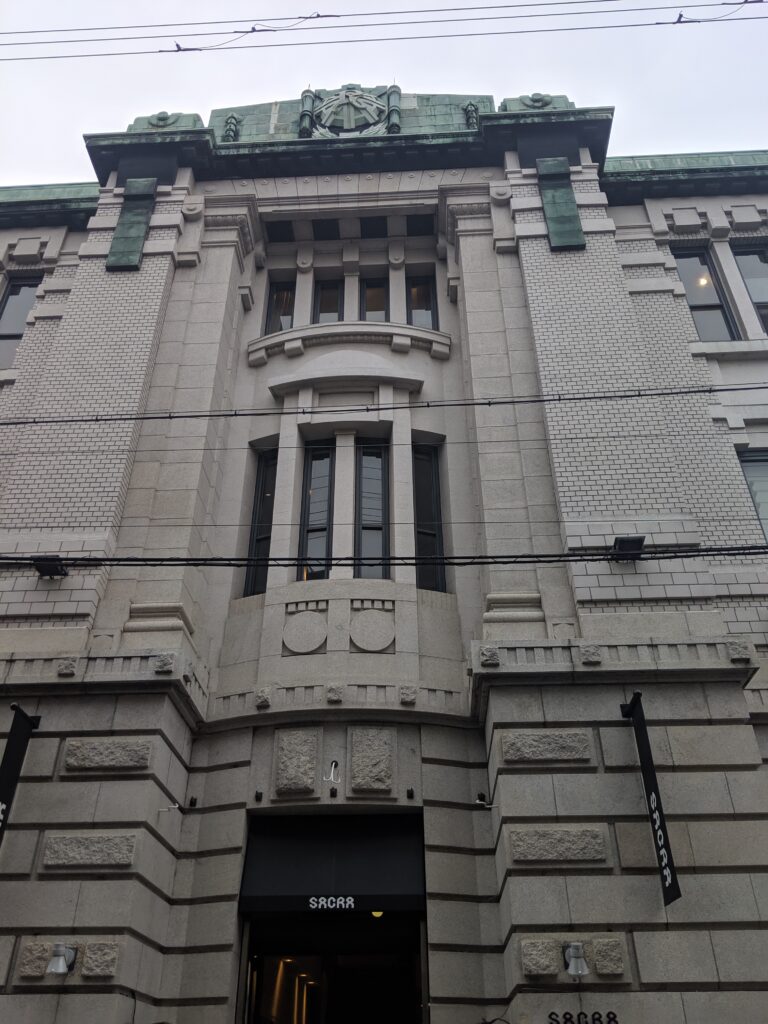 Japan Van prepares various tour itineraries for you to enjoy the view in Japan.
The minimum itinerary days is more than 5 days.
Contents of our service: We can arrange a car and a National Government Licensed Guide Interpreter for your trip.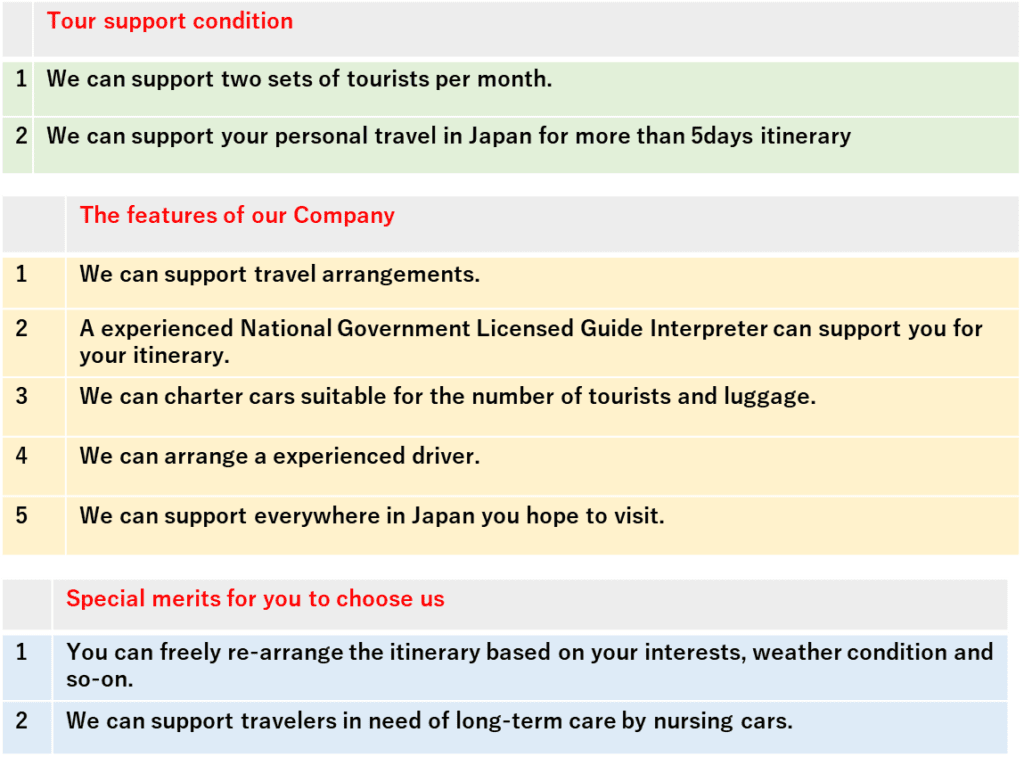 | | |
| --- | --- |
| | Car charter and a guide condition |
| 1 | Number of tourists: 2pax – 12pax |
| 2 | Charter time and guide condition: 12 hours (including 4 hours resting time) |