1) The place where you can experience:
(Sanzen-in temple):
Sanzen-in temple is located in the north side of Kyoto named Oohara and Monzeki temple which is a high ranking temple served by a head priest from the Imperial or noble family.
Oohara is the area where Buddhism music named "Seimei" was originated. Sanzen-was built on the hill from where village of Oohara can be seen. In the precinct, various temple buildings are standing with surrounded by calm mountain village and green forest.

The path toward the entrance of Sanzen-in temple is covered with autumn color leaves: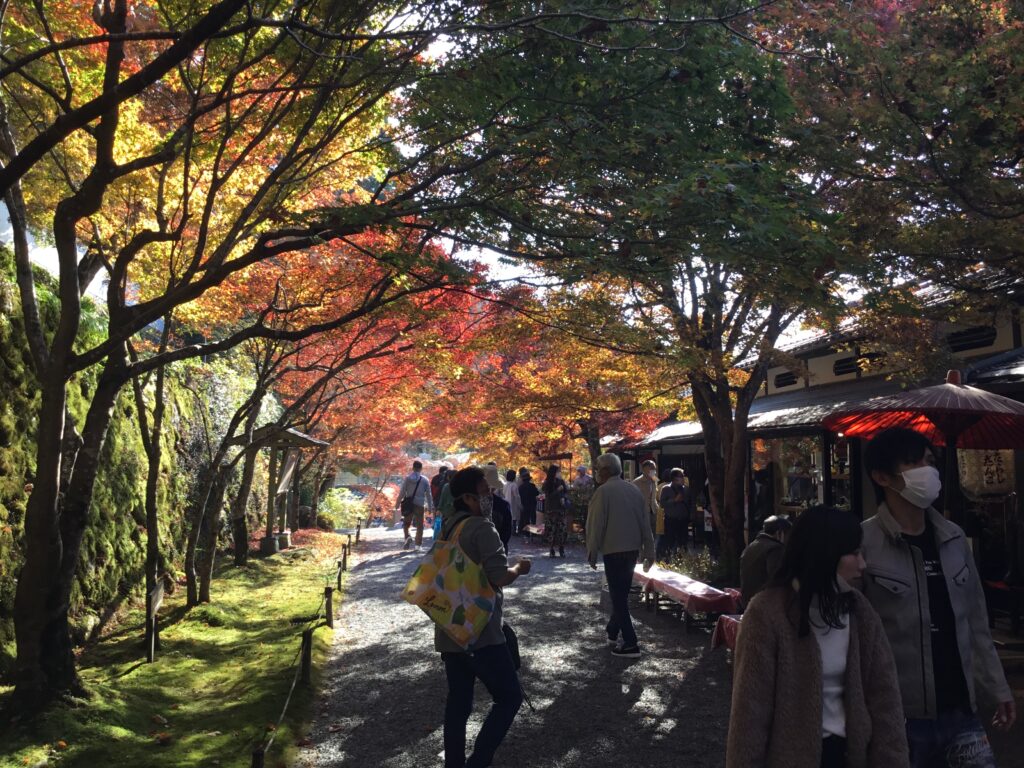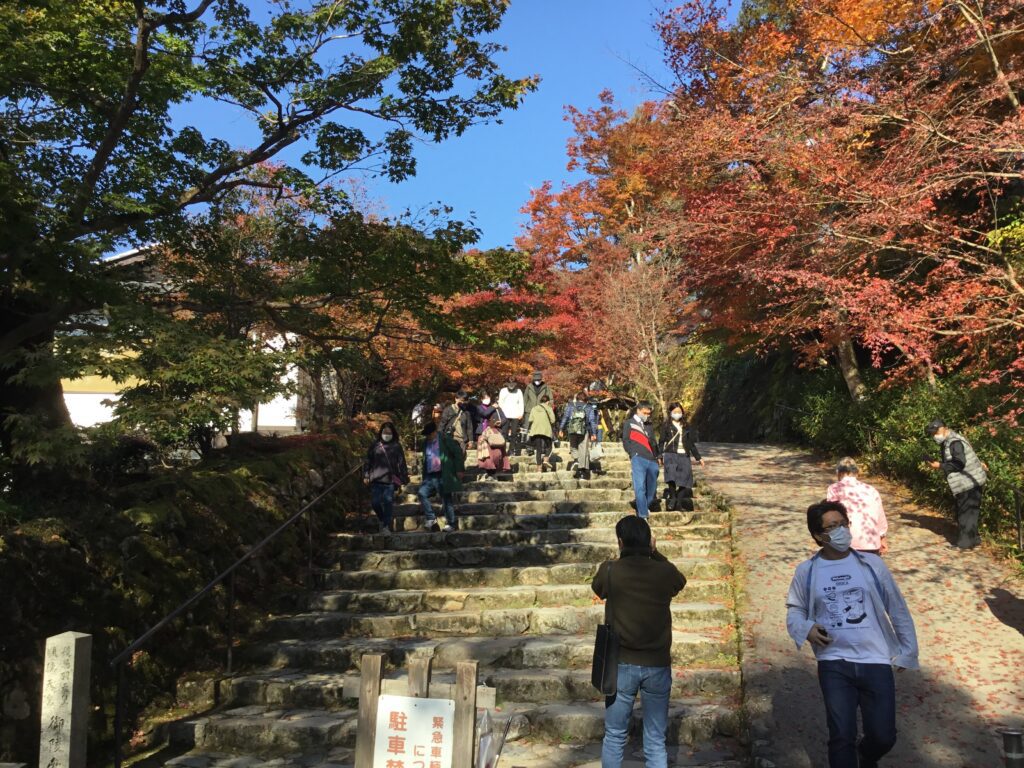 Godenmon-gate :
It is as the entrance of Sanzen-in temple is surrounded by high stone wall like a castle gate. The stone framework is used by natural stones and very robust.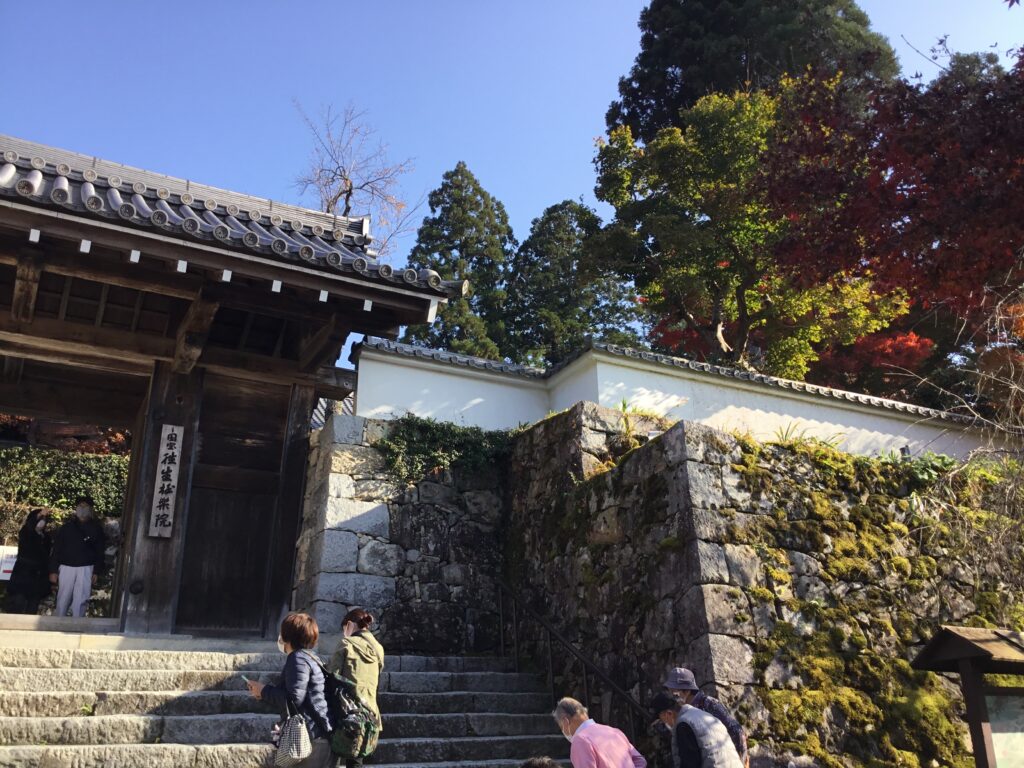 Through this Godenmon-gate, you walk to Kyakuden house (Reception hall) which was built by Toyotomi Hideyoshi. From the building, you can see the garden named "Shuhekien". You can appreciate this garden from the veranda by various angles.
This garden was re-designed by Kanamori Munekazu who was a famous garden designer in Edo period (1602 – 1867). You can appreciate the garden landscape with tasting Japanese tea and Japanese cake where clear stream flowing creates a sound of the murmuring and moss be found anywhere.
Shuhekien: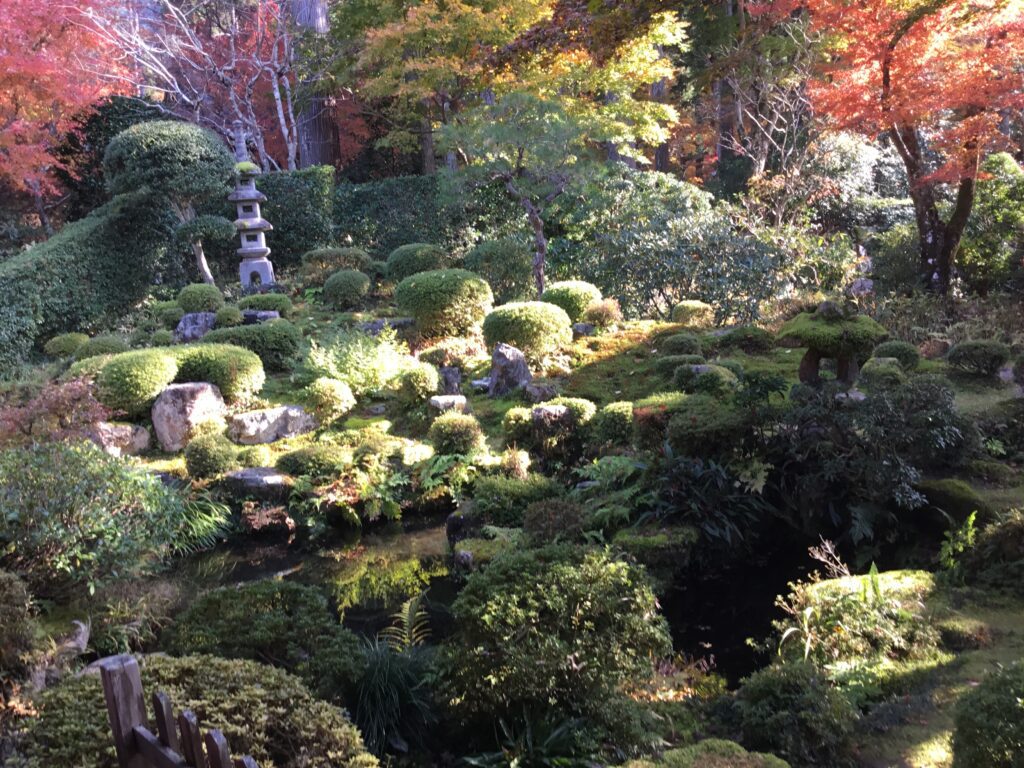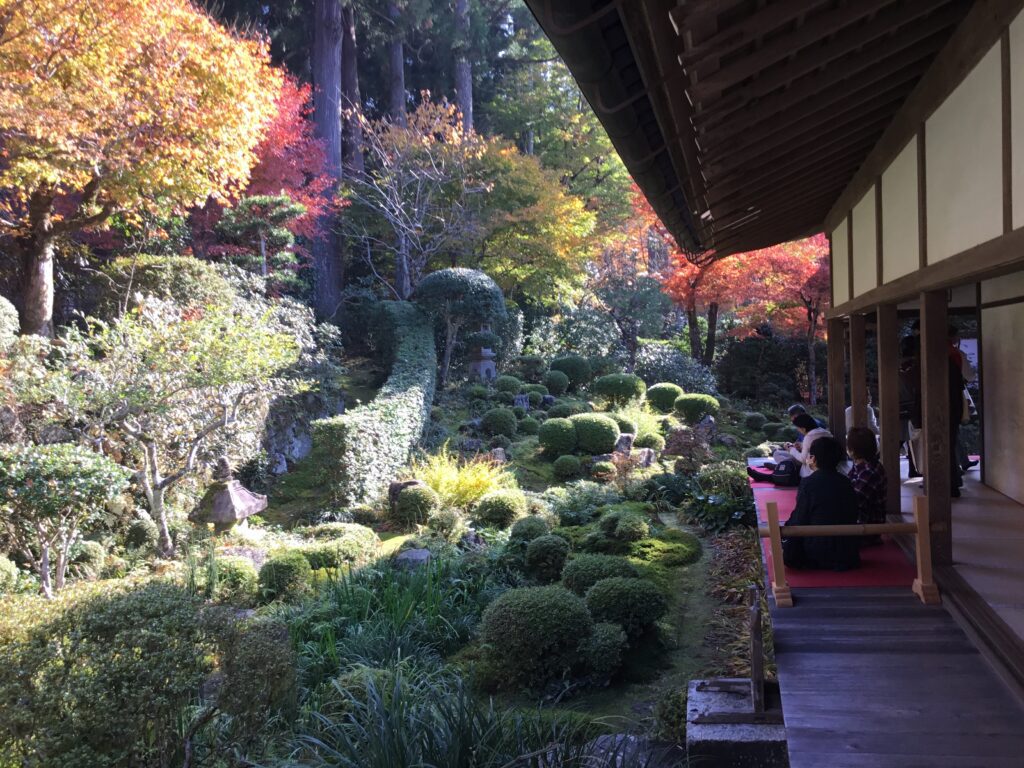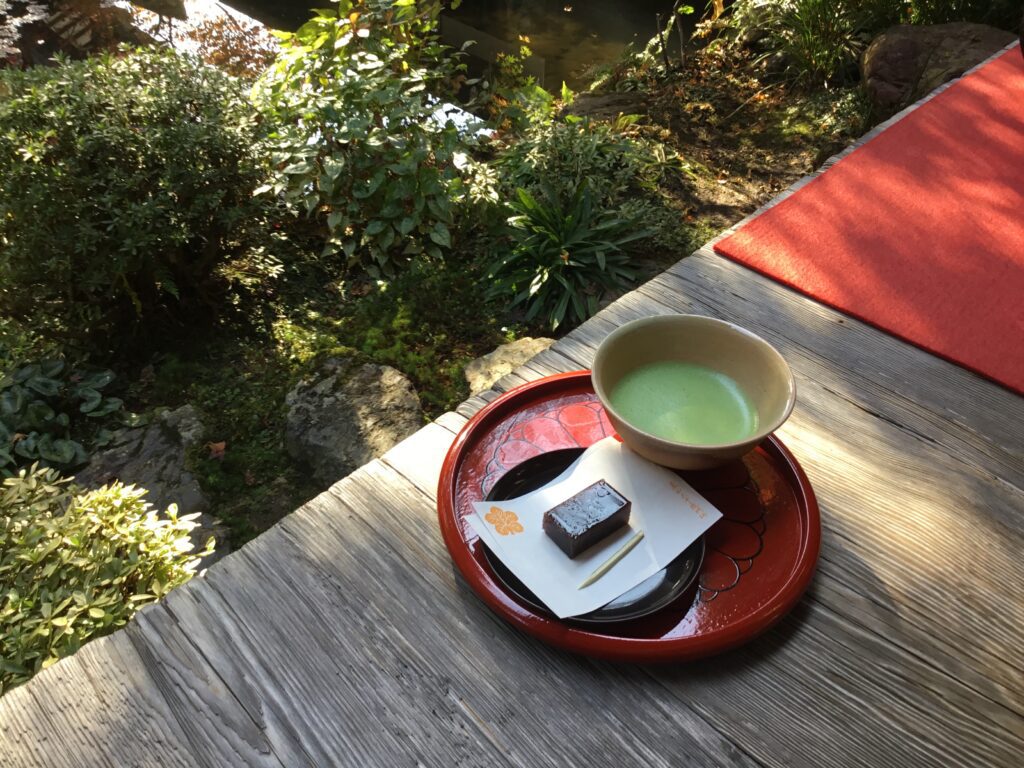 You walk through Shuhekien, corridor and after climbing up the stairs, you can find the building named "Shinden" where Buddhism ceremony is held. The garden seen from the building is named "Yuseien" is a type of Japanese garden with a pond in the center. In the garden, you can appreciate the moss spread under cedar trees and guardian deities of children are existing there. On the upper backside of the garden, there are three steps of waterfall is arranged by drawing the water from the mountain as valley style.
Yuseien: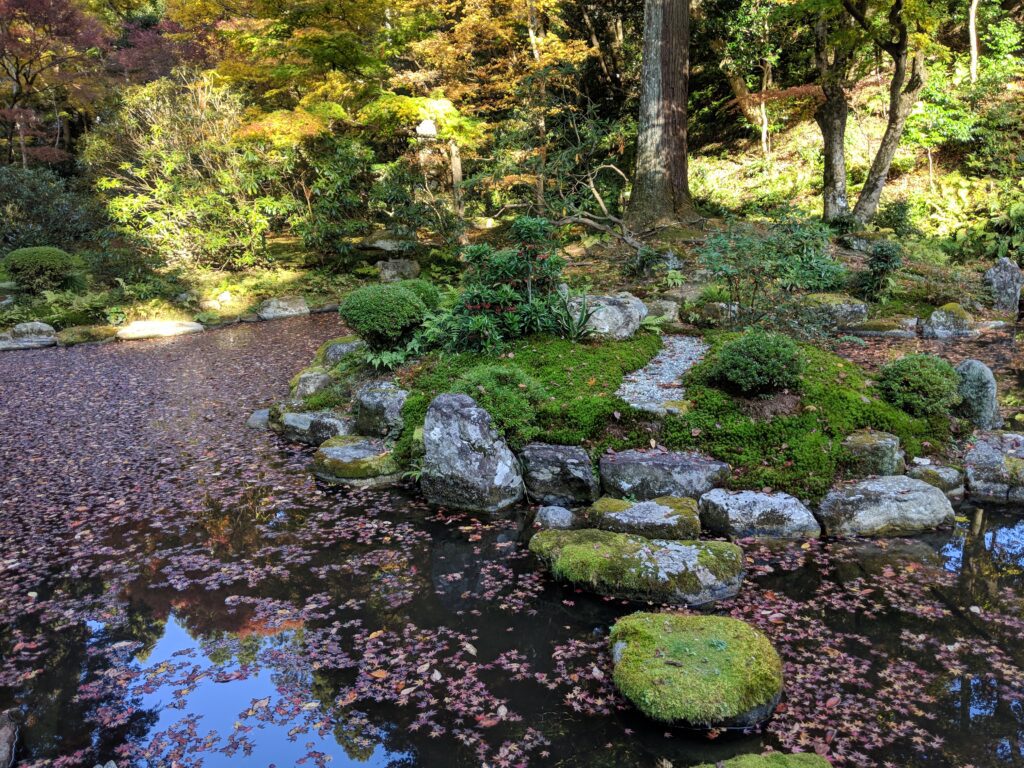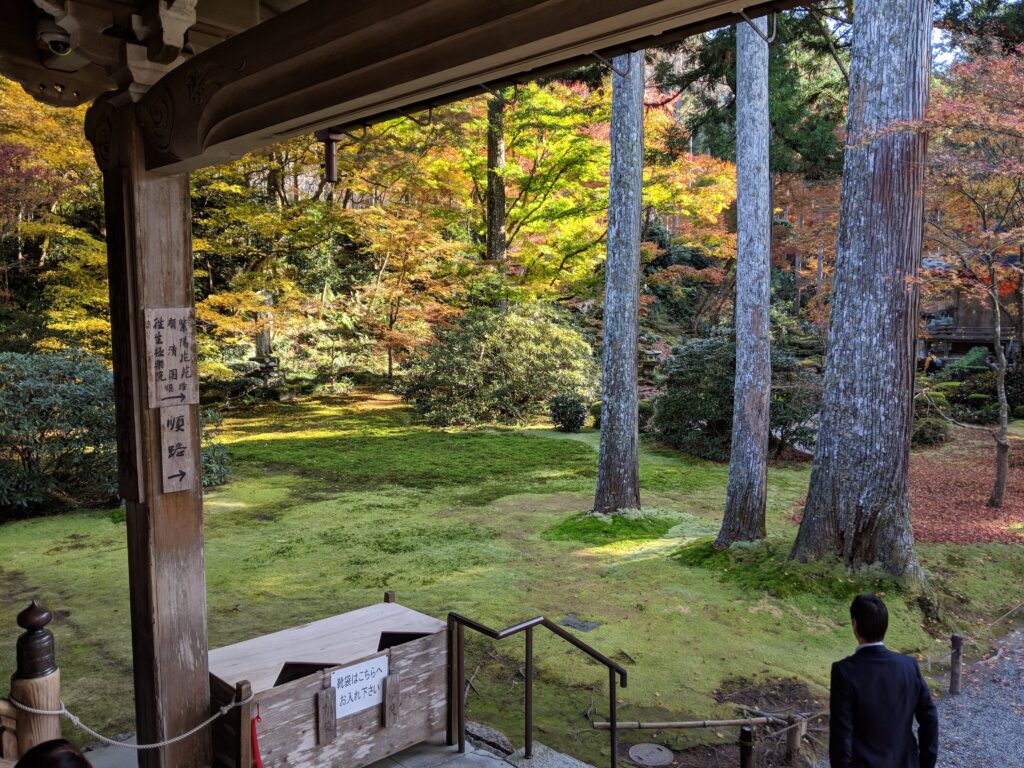 You walk through from Shinden to Yuseien, you can see the main hall named "Oujyo-Gokurakuin".
The path through there is surrounded by autumn color leaves and scattered color leaves.
"Oujyo-Gokurakuin: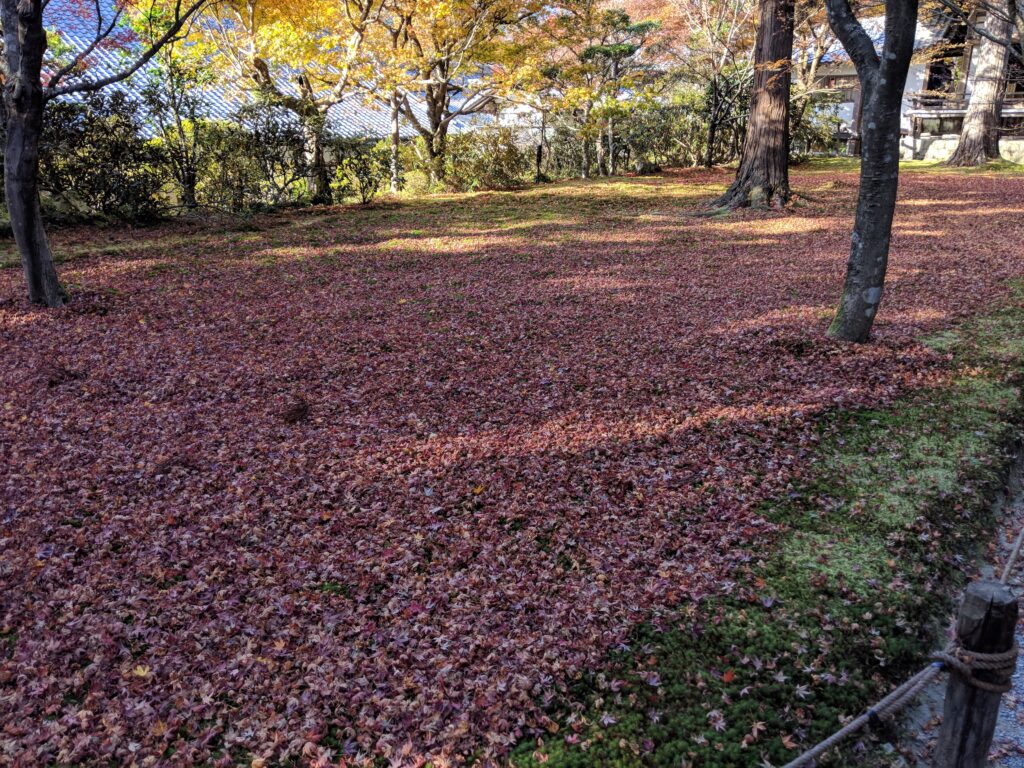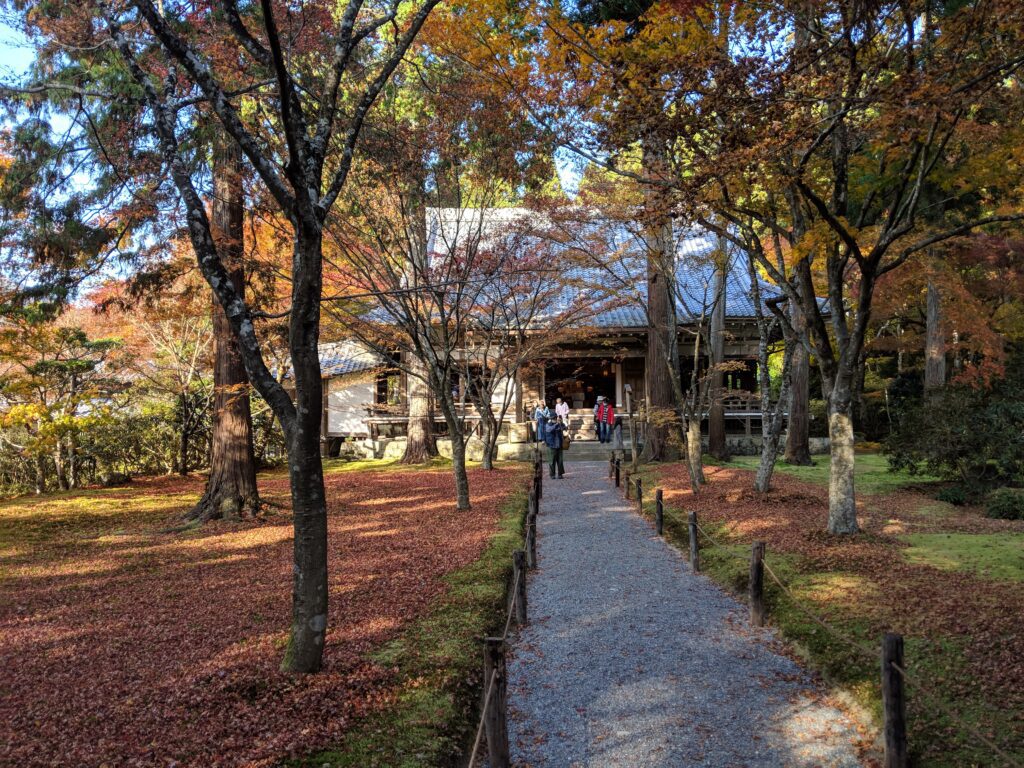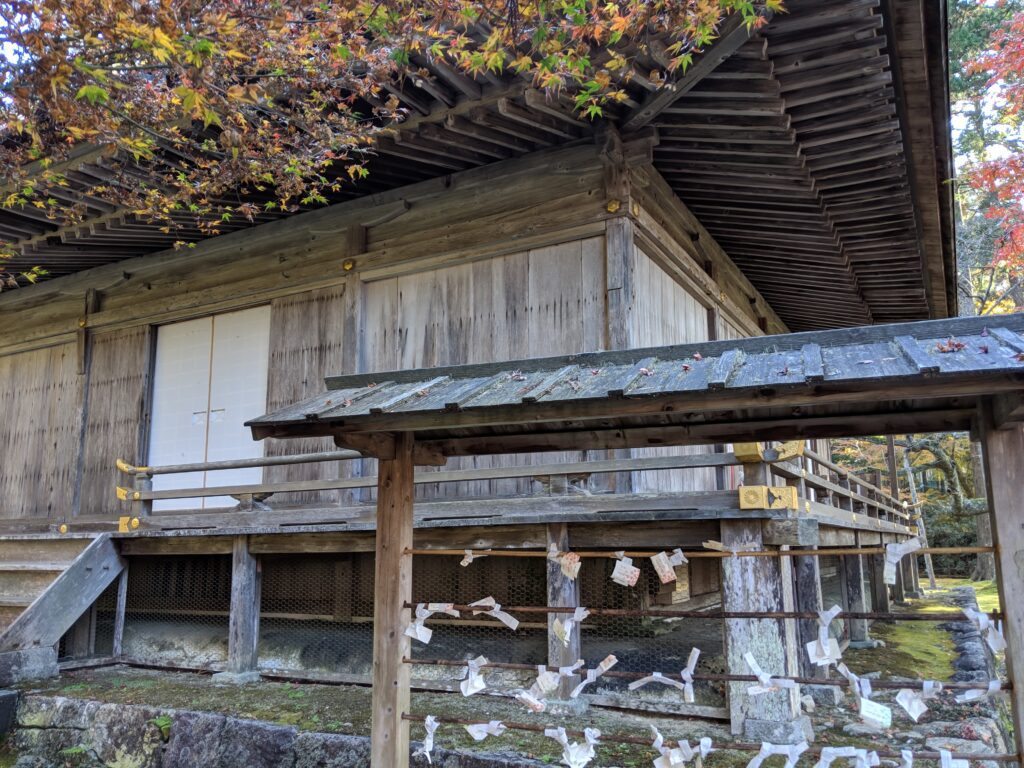 Suzakumon-gate located in the south of Oujyogokurakuin is a small gate with vermillion-lacquered. At present, no active gate.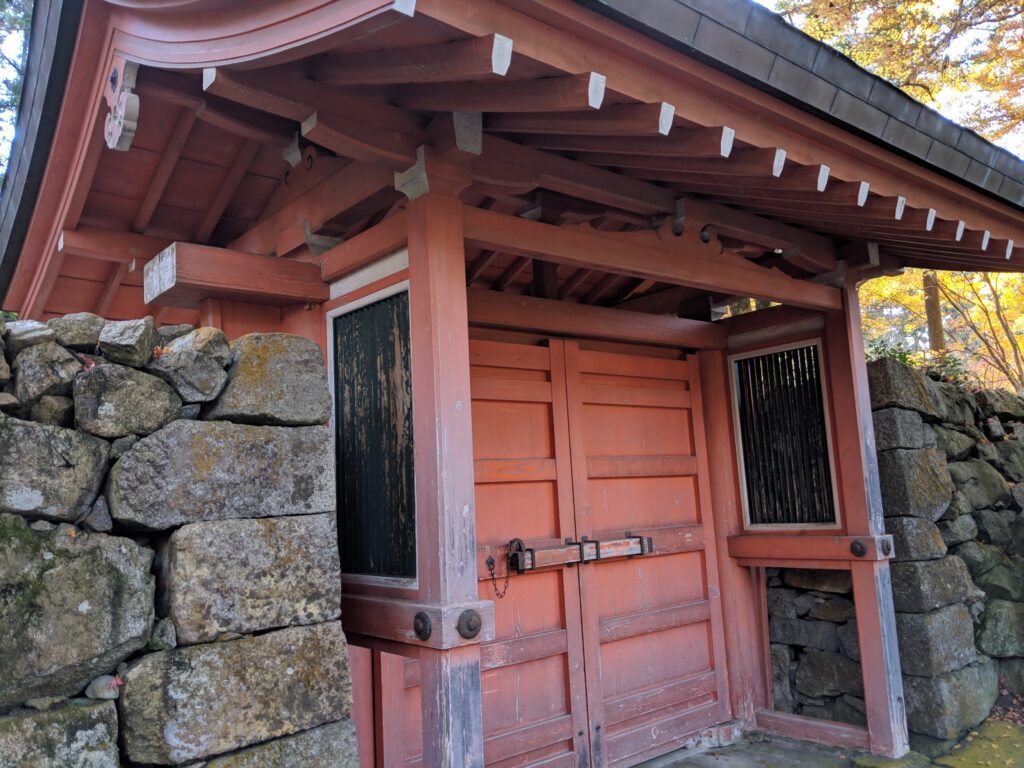 Autumn color leaves in the precincts seen from main path outside: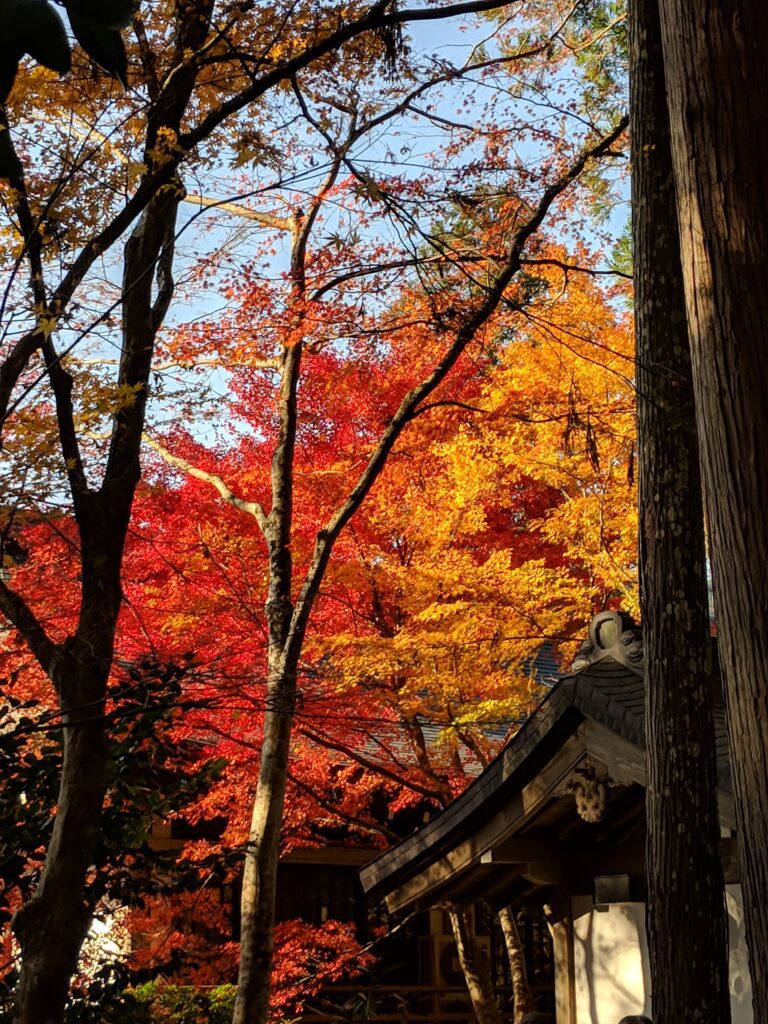 2) The place where you can enjoy:
(Restaurant Kikusui):
This restaurant is located in the north-side of Shijo Ohashi bridge over Kamogawa river which is the symbol of Shijyo Oohasi bridge area combined with Minamiza-Kabuki theater.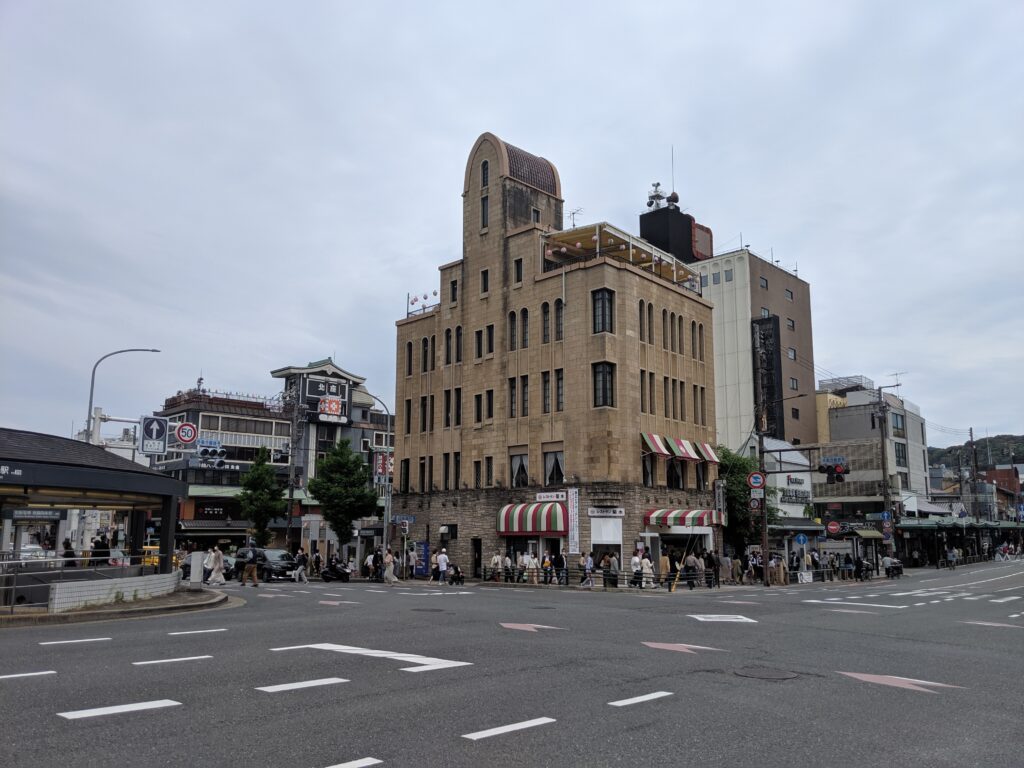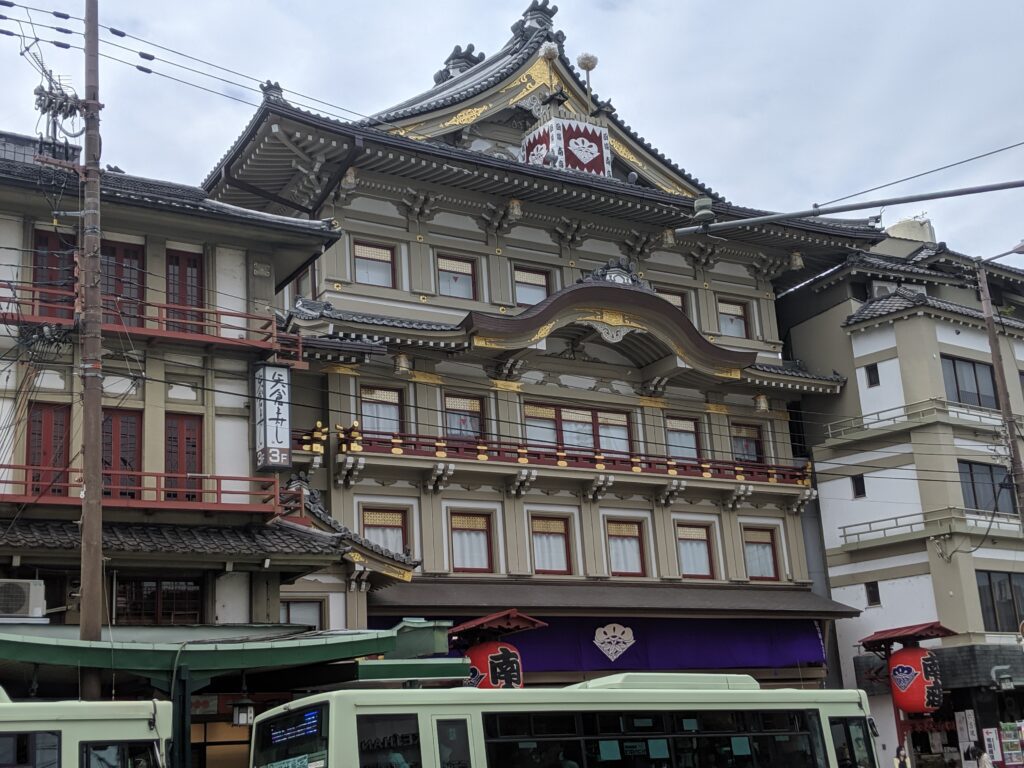 Ueda Construction shop designed and built in 1926.
(a) Architecture:
This building is reinforced concrete construction 5 stories with a tower that draws a radial arch attached. The tower is a Spanish style which is thatched with Spanish roof tiles.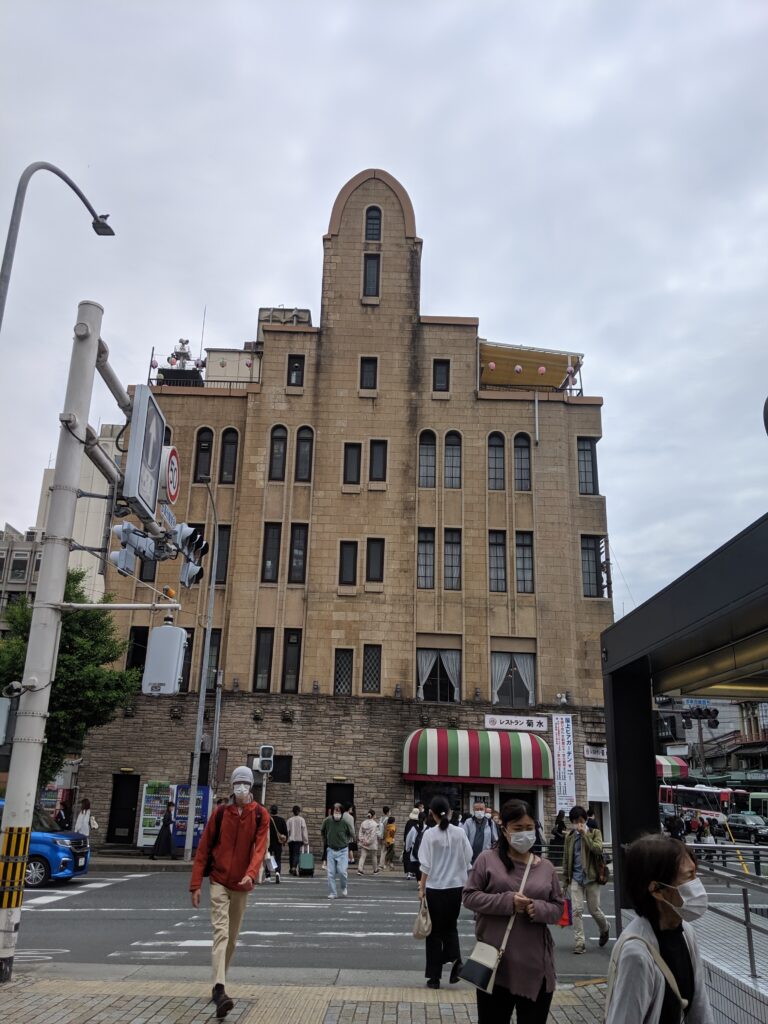 (b) Wall:
Tiling with unevenness is set on the wall first floor. Mortar finish is set on over second floor.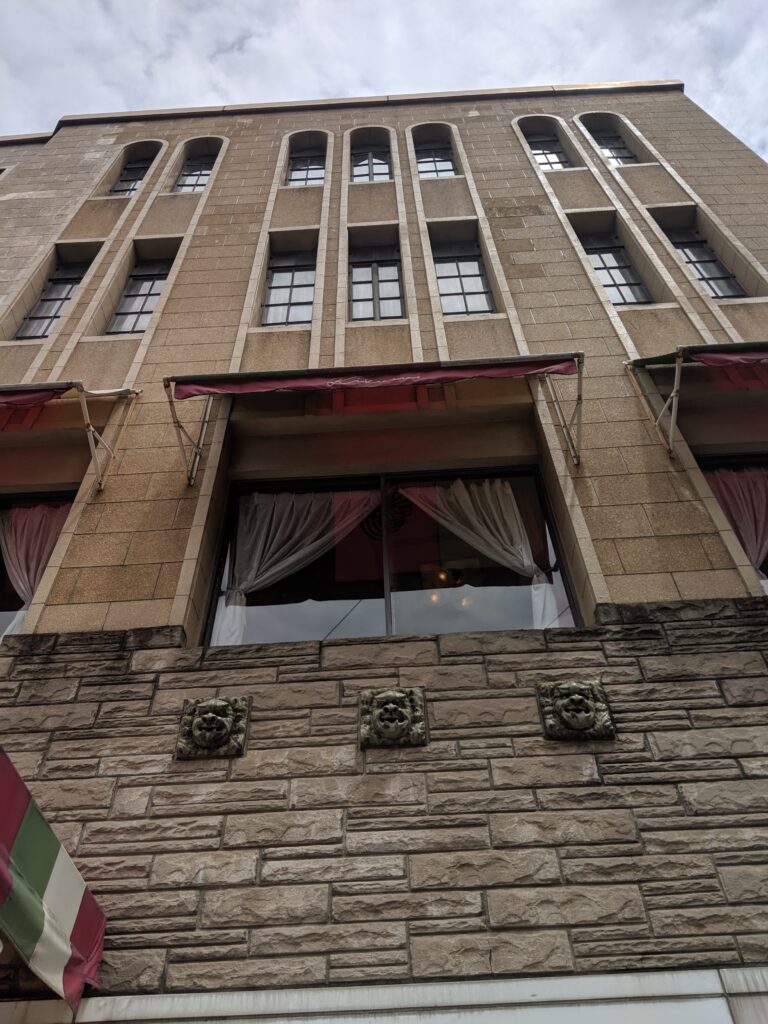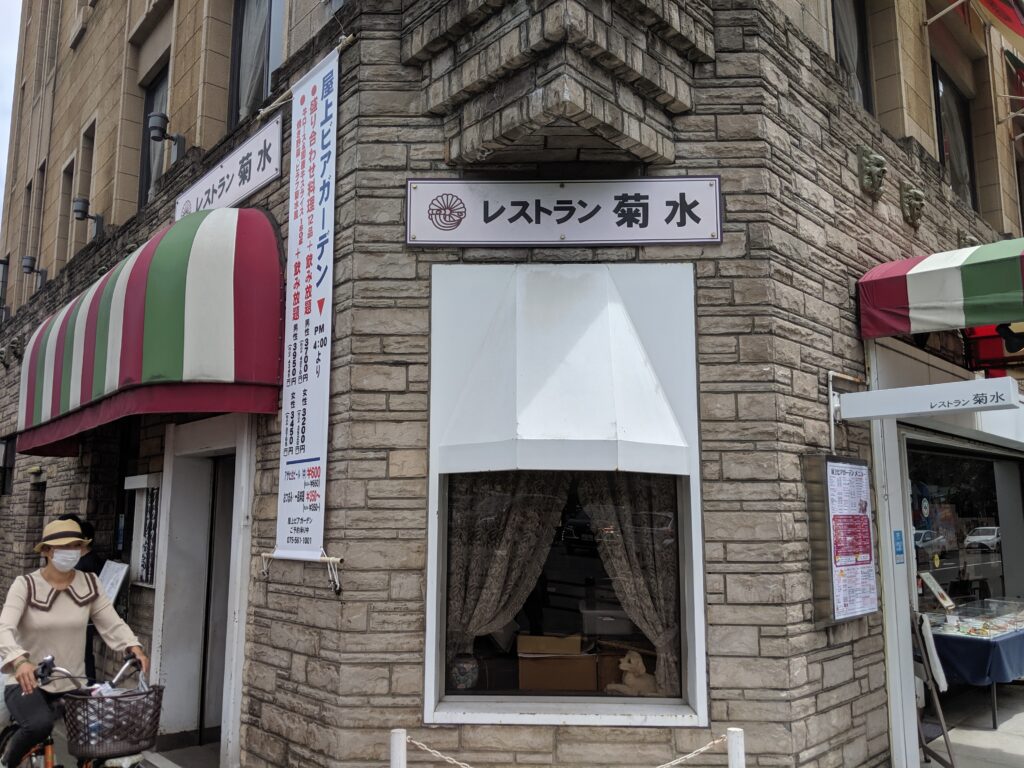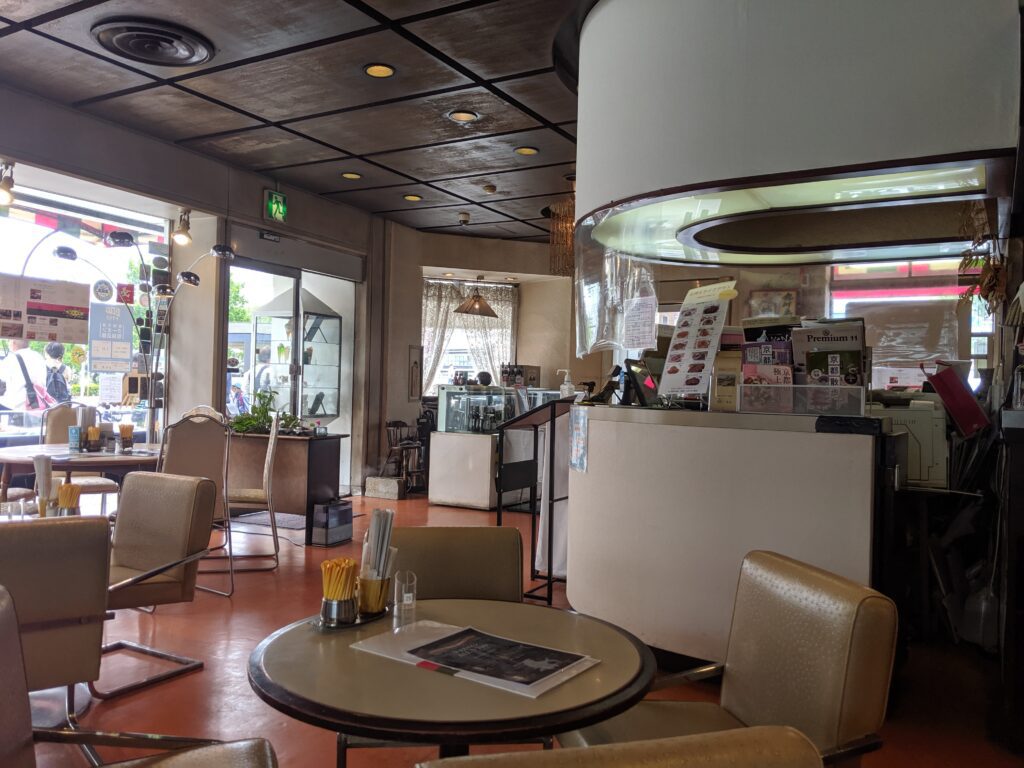 Japan Van prepares various tour itineraries for you to enjoy the view in Japan.
The minimum itinerary days is more than 5 days.
Contents of our service: We can arrange a car and a National Government Licensed Guide Interpreter for your trip.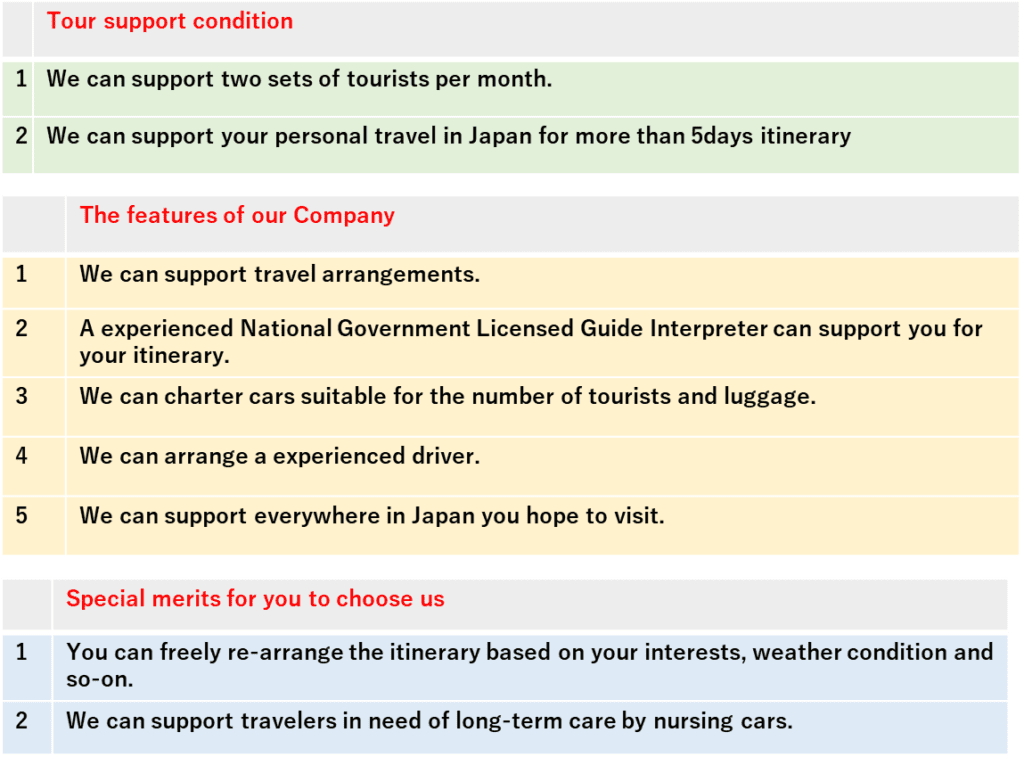 | | |
| --- | --- |
| | Car charter and a guide condition |
| 1 | Number of tourists: 2pax – 12pax |
| 2 | Charter time and guide condition: 12 hours (including 4 hours resting time) |