Kobe is well known as a good port city in Japan. Currently, this port is connected by various major ports in the world with regular lines and this port is one of the entrance ports in Japan. Kobe has been the port town since the year of 740 having 1300 years history of the port.

In late 12th century, Taira Kiyomori who was the top of Samurai in Heian era (794 – 1185) and established the base of Samurai world in Japan had started the trading business with Song (Chinese surname) at this port and he transferred the capital of Emperor residence from Kyoto to hear Kobe even only a half year. Thereafter, in Muromachi era (1399-1573), Yoshimitsu Ashikaga, the greatest Shogun of Samurai and built Kinkakuji/Golden pavilion in Kyoto had started the trading business with Ming(Chinese surname) here in Kobe. In Edo era (1600 – 1867), the trading with China had become at the peak.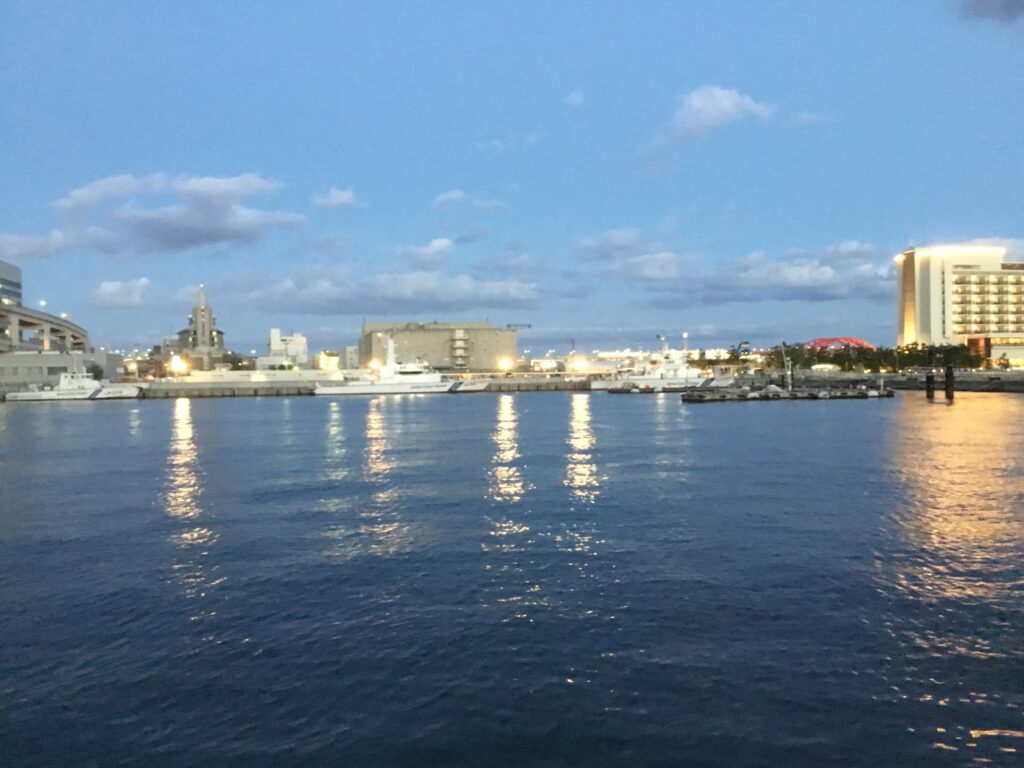 1) The place where you can experience:
One of the best fashionable and exotic town in Japan:
Kobe is famous for the city of "Haikara" which means high collar. This word came from the atmosphere during Meiji era when lots of politicians and government officials had worn the high collar closing. This atmosphere has come from the combination of the culture between Western and Japan.
After Treaty of Amity and Commerce between USA and Japan was concluded in 1858, Japanese government decided to open five trading ports in Japan which were Kobe, Yokohama, Nagasaki, Hakodate and Niigata.
Kobe has been opened as a strategic port in 1868 after Meiji government started as the result of Meiji restoration in 1868.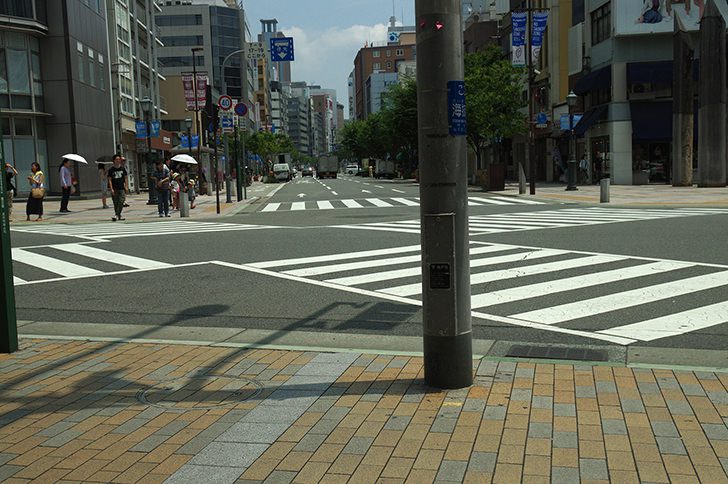 As the result of opening these ports in Japan, many foreign people from Europe countries had come to Japan to live in the port cities. Specially in Kobe, they handled economic business. Japan government had assigned the lands for them as around 2000 people in some area between Rokkou mountain and Kobe port area. As the result of their movement to Kobe, various Western culture had been imported to Kobe that has led Kobe as the atmosphere of mixing culture between Western and Japan.

You can feel such atmosphere specially in Kitano area which located in north side of Kobe city on the foot of Mt.Rokko where you can find a famous Western style residences built mostly for early foreign settlers during the end of the Shogun and Meiji era that is named as "Ijinkan".
There are many foreign people living there even at present and you can meet them during walking through the road and alleys.
Kitano Ijinkan: Palace of USA (Palace of light yellowish green):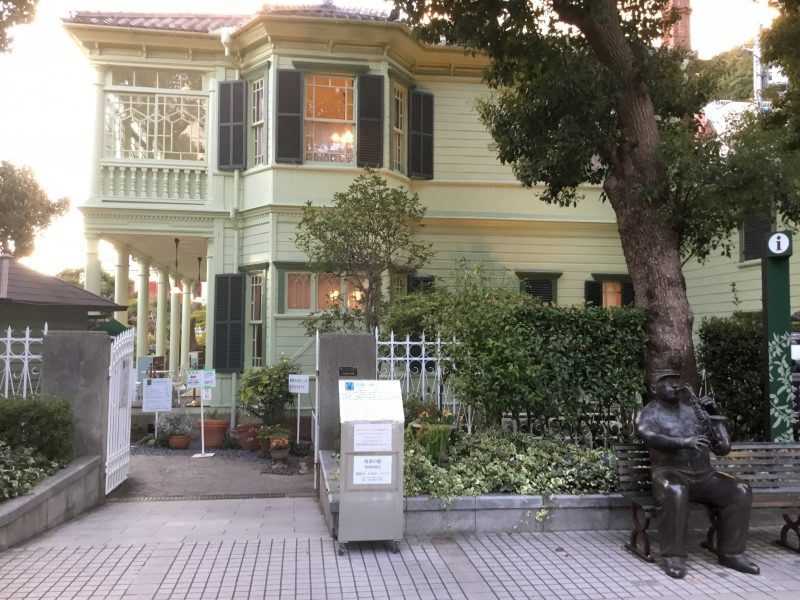 Kitano Ijinkan: Palace of France: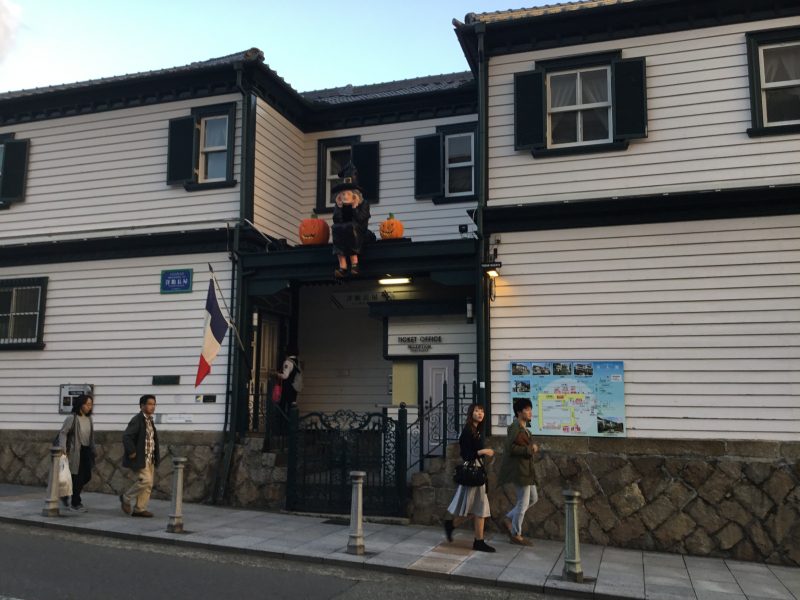 Kitano Ijinkan: Palace of England (Palace of pen):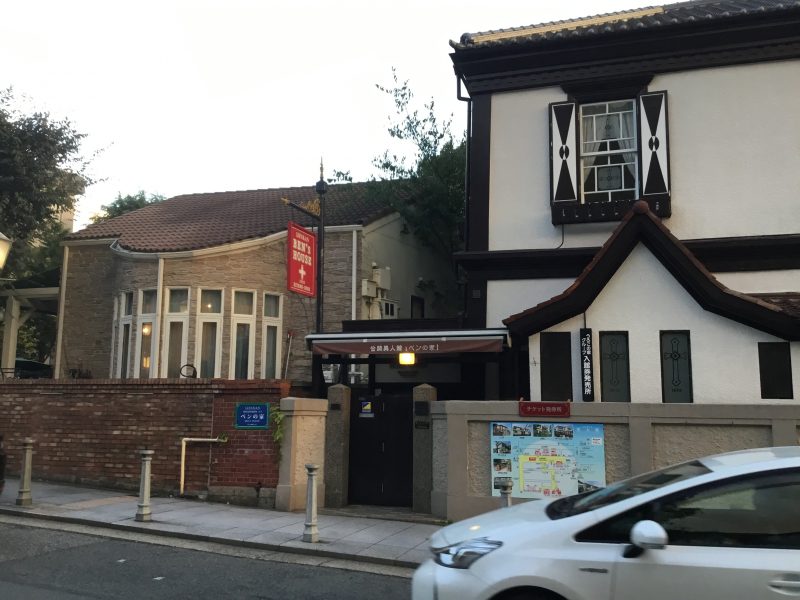 Kitano Ijinkan: Palace of German (Palace of weatherrock):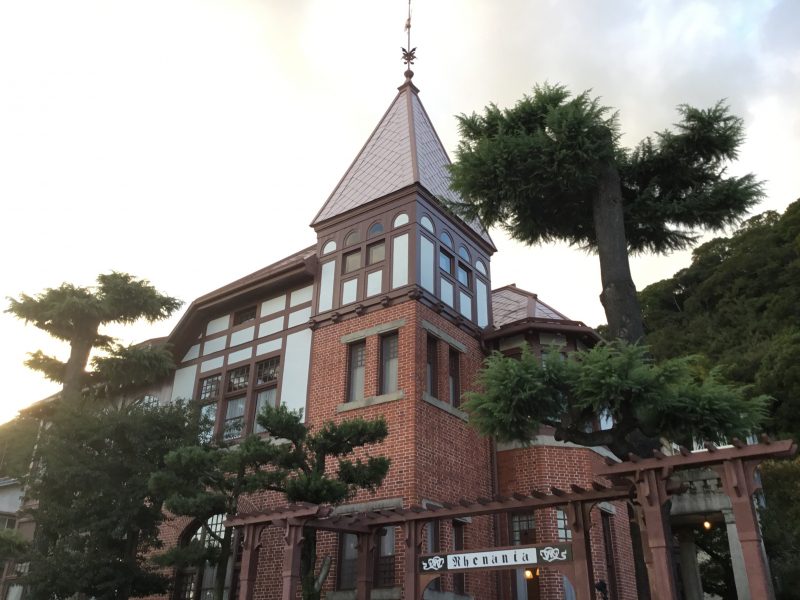 2) The place where you can enjoy:
Mt.Rokko sightseeing:  
Kobe Rokkou mountain is a mass of mountains which lie with stretching from south-east to north-west of Kobe and surrounding area by around 30km. This Rokkou mountain is famous for the landmark in this area of Kobe. This is also famous for the spot of night view and there are lots of observation places set in these area.
This night view is one of the three best night view spots in Japan, other spots are the view from Hakodate mountain and that of Inasayama in Nagasaki.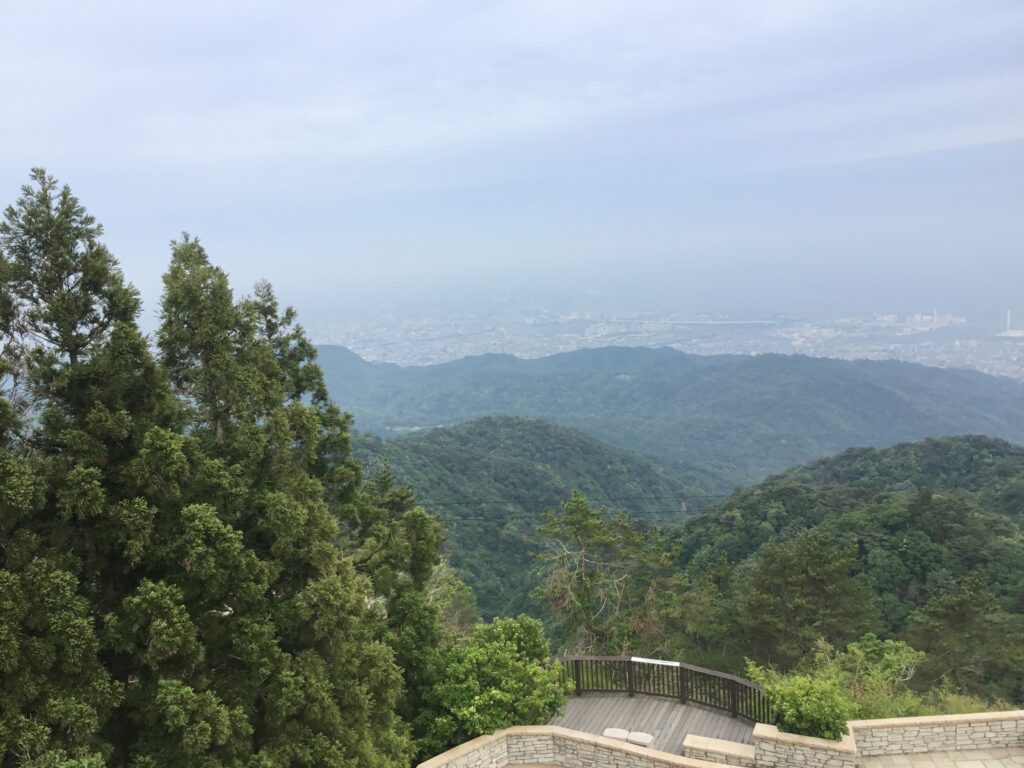 On the top of Mt.Rokkou, there are two main observation places.
One is Observation Café (Tenran Café) by no charge of admission. The other is Rokko Shidare Observatory by admission fee of yen 300 per person. Both above were granted the rank of one star in the Michelin Hyogo version in 2016.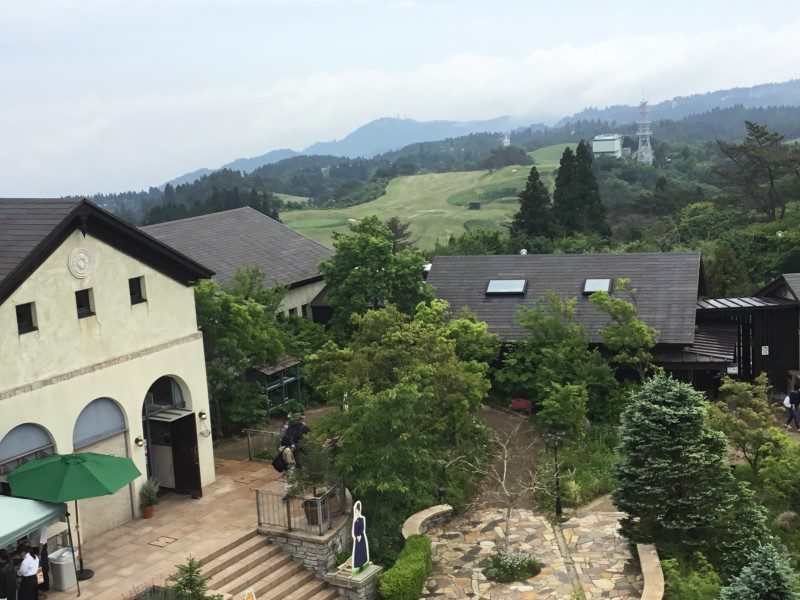 From those observation platform located near the station ,you can see the overview of Kobe and also Osaka, Wakayama in the distance which is said to be $10million night view if you see it at the night.
There are some restaurants and variety of souvenir shops. If you like, special event of "Lightscape of Rokko" is held inside Rokkou Shidare Observatory from 6:00pm and you can enjoy fantastic art of Light.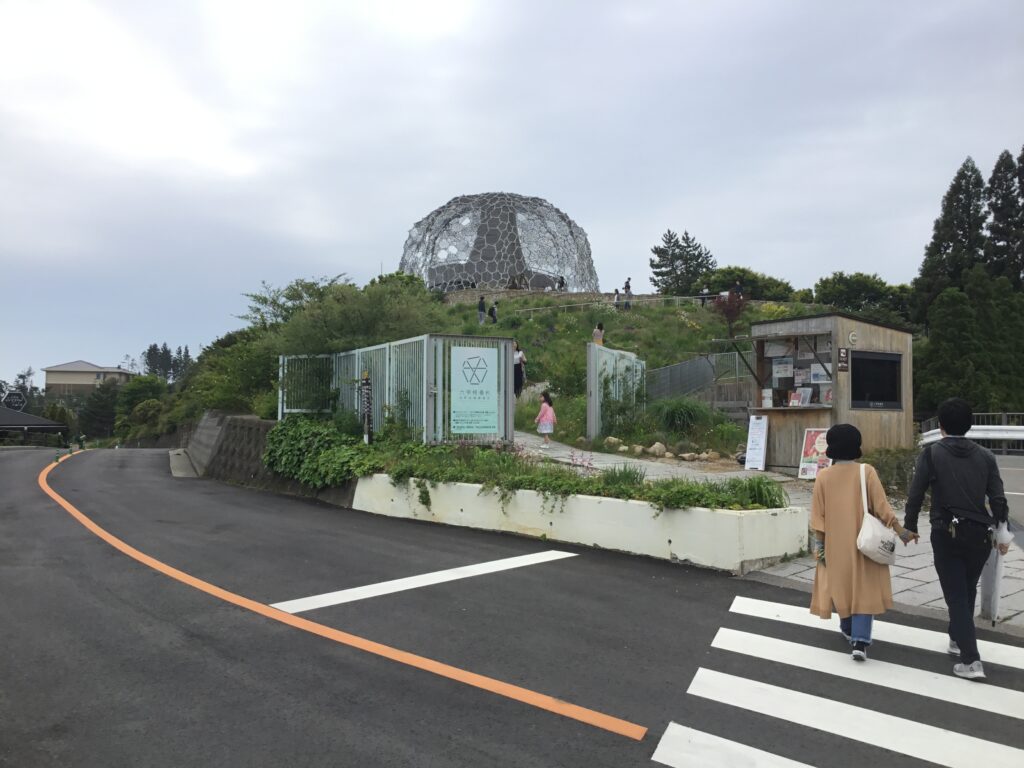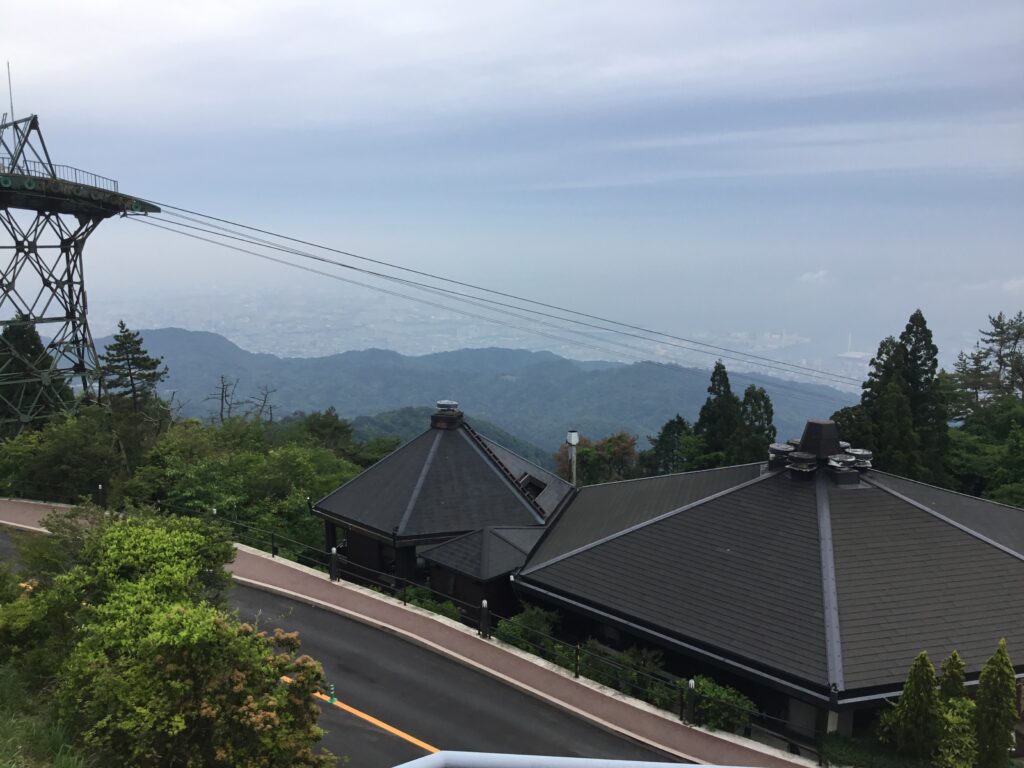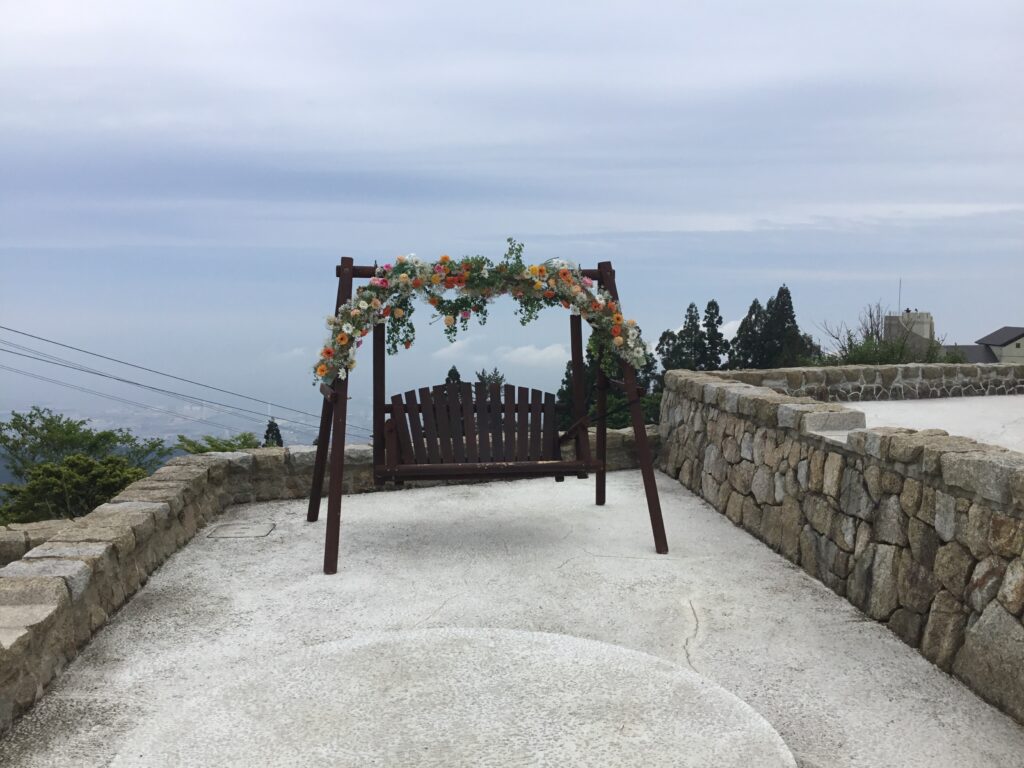 Japan Van prepares various tour itineraries for you to enjoy the view in Japan.
The minimum itinerary days is more than 5 days.
Contents of our service: We can arrange a car and a National Government Licensed Guide Interpreter for your trip.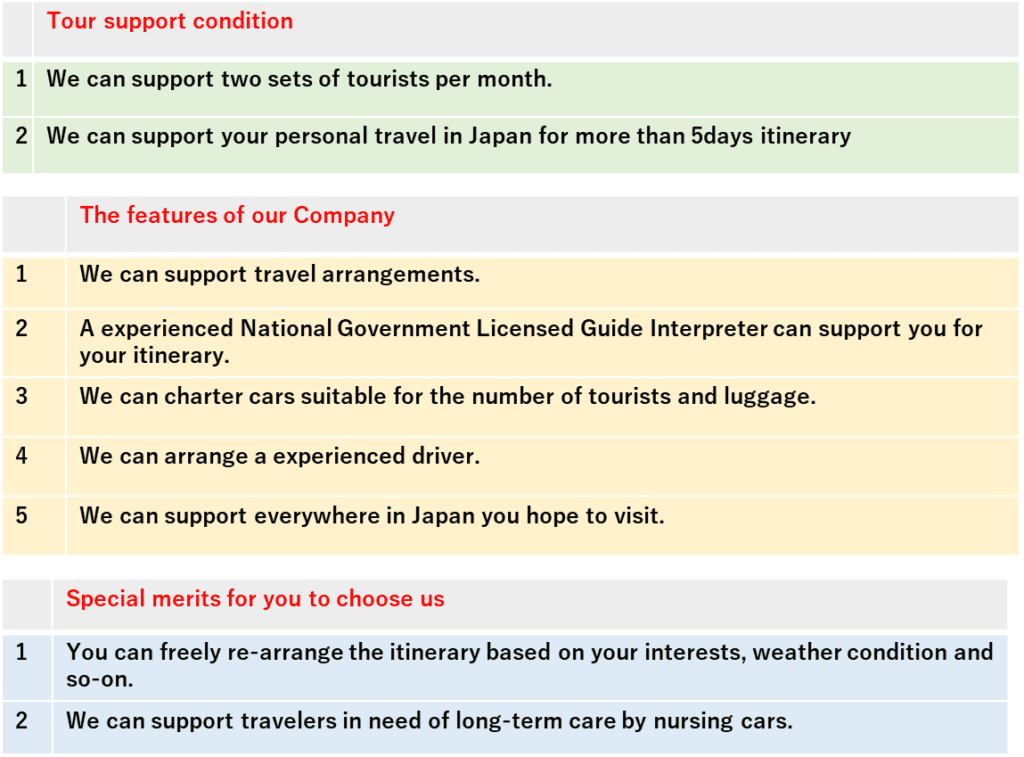 | | |
| --- | --- |
| | Car charter and a guide condition |
| 1 | Number of tourists: 2pax – 12pax |
| 2 | Charter time and guide condition:  8hours |