Osaka is located in the center of Kansai area and had prospered as the town where Hideyoshi Toyotomi had lived and unified Japan in Osaka castle which he founded (Later half of 16th century). Even after Ieyasu Tokugawa established Edo era (1603) as the shogunate and set the capital in Edo (current Tokyo), Osaka has continued as the city of merchants.
There are several attractions in Osaka.
One of them is food culture that is called "Kuidaore: ruin themselves by Extravagant in food".
There are a lot of local cuisine which are cheap and delicious.
You can enjoy several food markets such as Doutonbori, Kuromon market and Shinsekai.
Another attractive point is to visit several architectures which include both traditional and modernized such as Osaka castle and Umeda sky garden.
You can enjoy both local delicious food and traditional and modernized architecture.
1) The place where you can experience:
(Umeda Sky building / Sky Garden):
This building was designed and built by Hara Koji in 1993. He is one of the greatest architect in the world and his other construction are JR Kyoto station building, Sapporo Dome and so-on.
The height is 173 meters with 40 floors from the ground which is the first connected skyscraper in the world. There is a floating garden on the top of the building.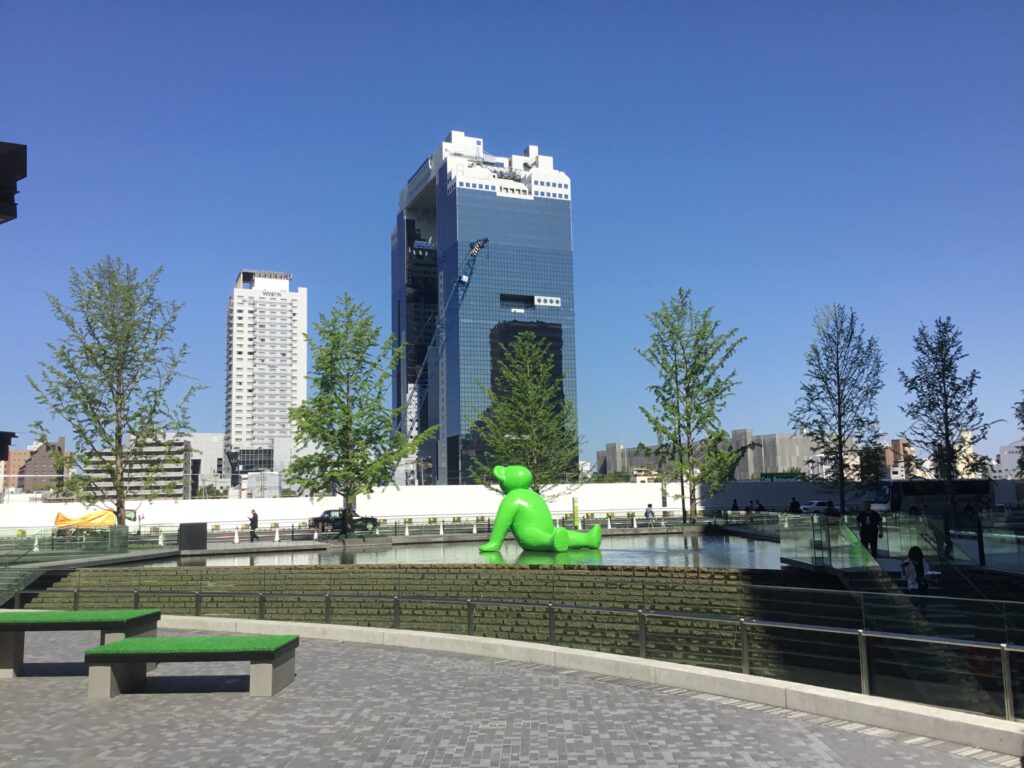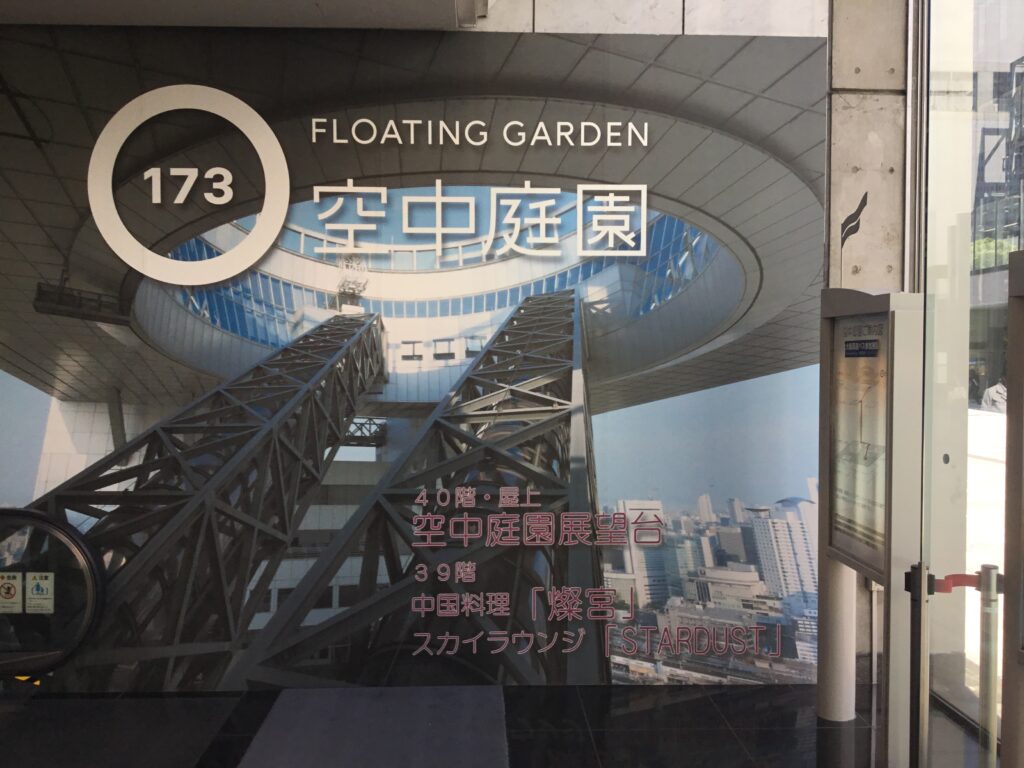 You can see the overview of Osaka and surrounding area from there whatever angle.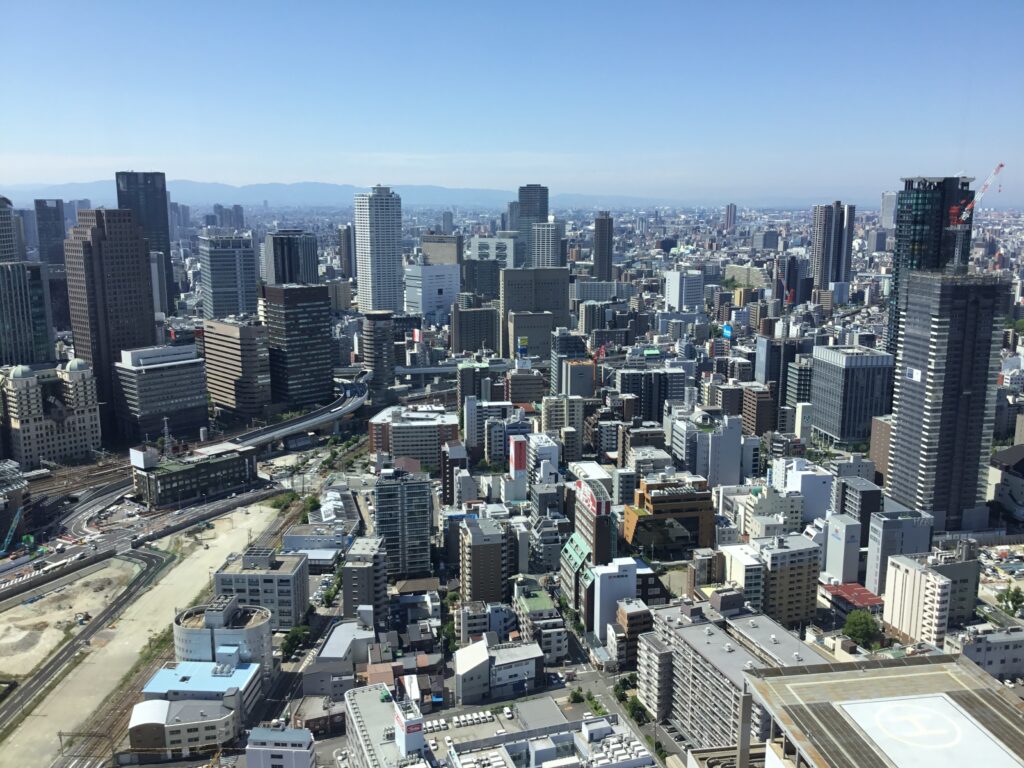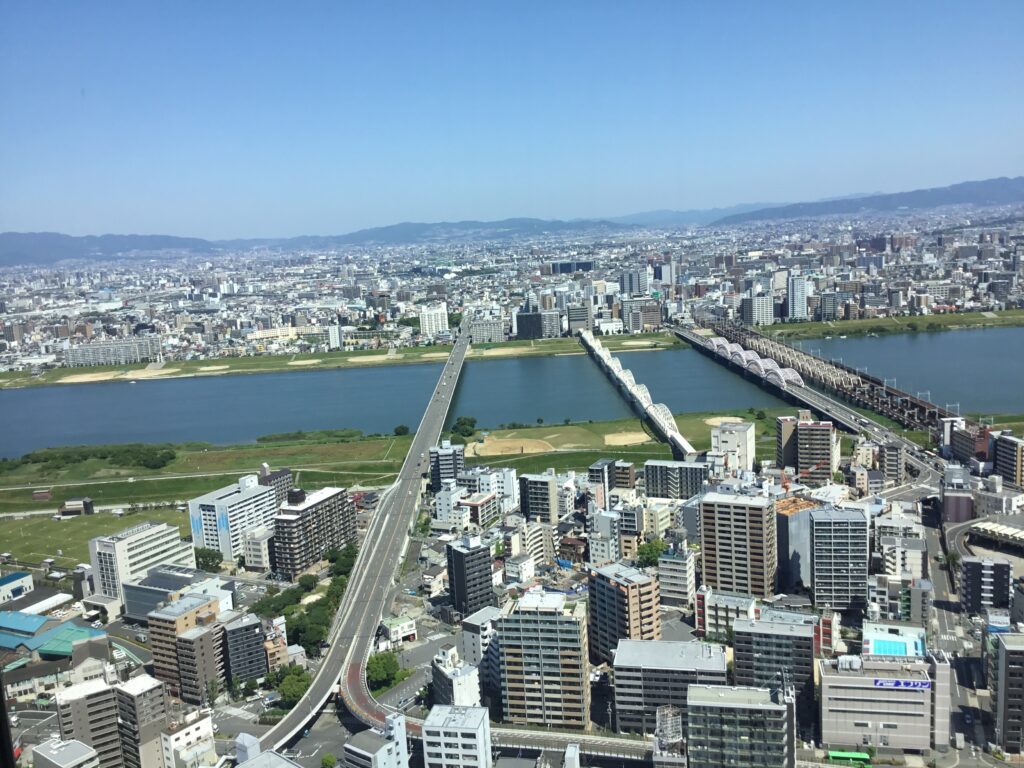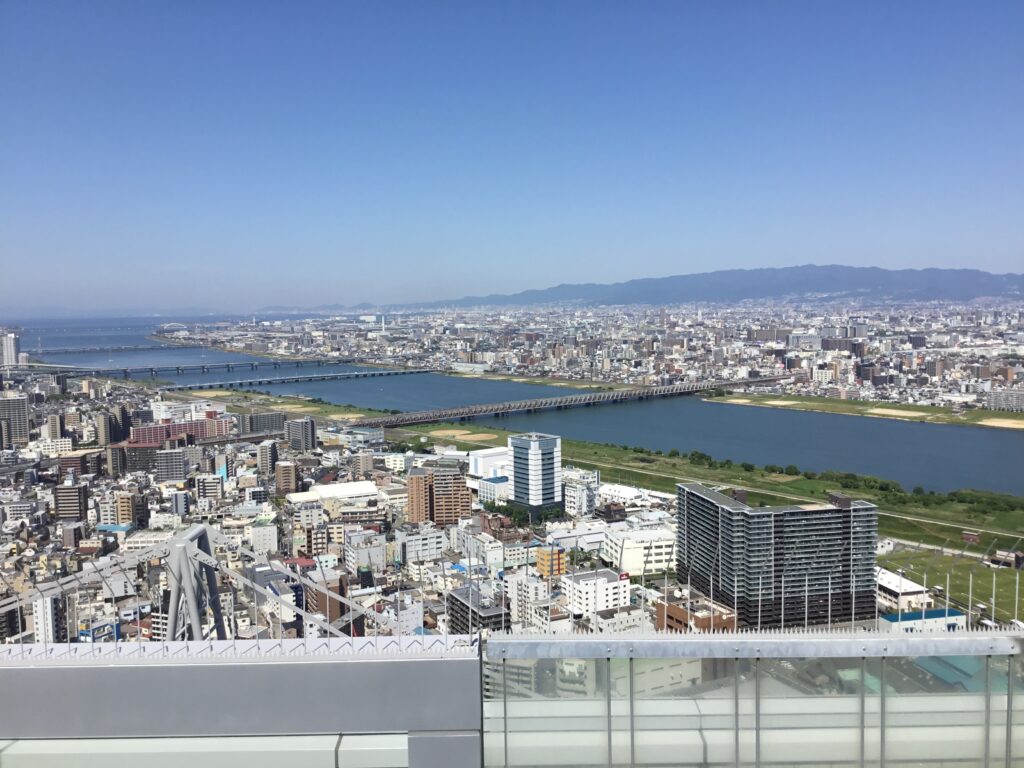 You go up by elevator to 35th floor. Then, to change to ride on see-through escalator whose figure is like tube and reach the entrance of sky garden of 39th floor.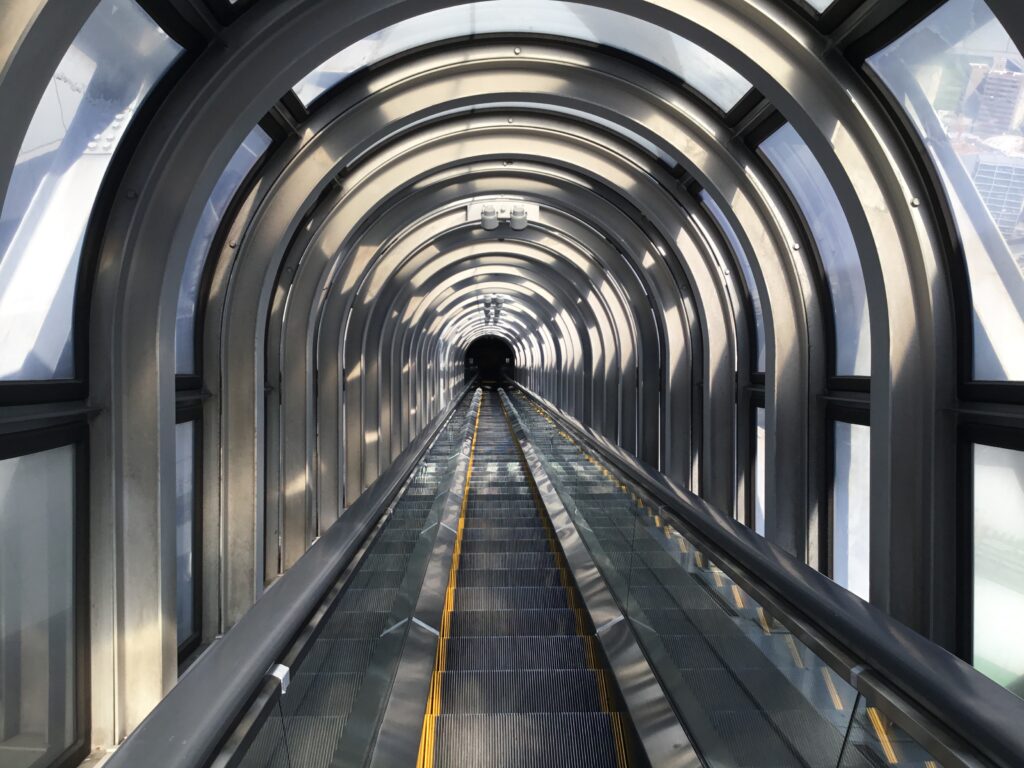 You can feel the excitement toward sky world. On 40th observation floor, there is some bench prepared whose length is 35 meters with glass counter & high-chair and you can see the beautiful night view of many skyscrapers with various color of neon. On the open-air housetop called sky-walk, you can enjoy the overview landscape. At night, light path under your foot appeared and make fantastic atmosphere.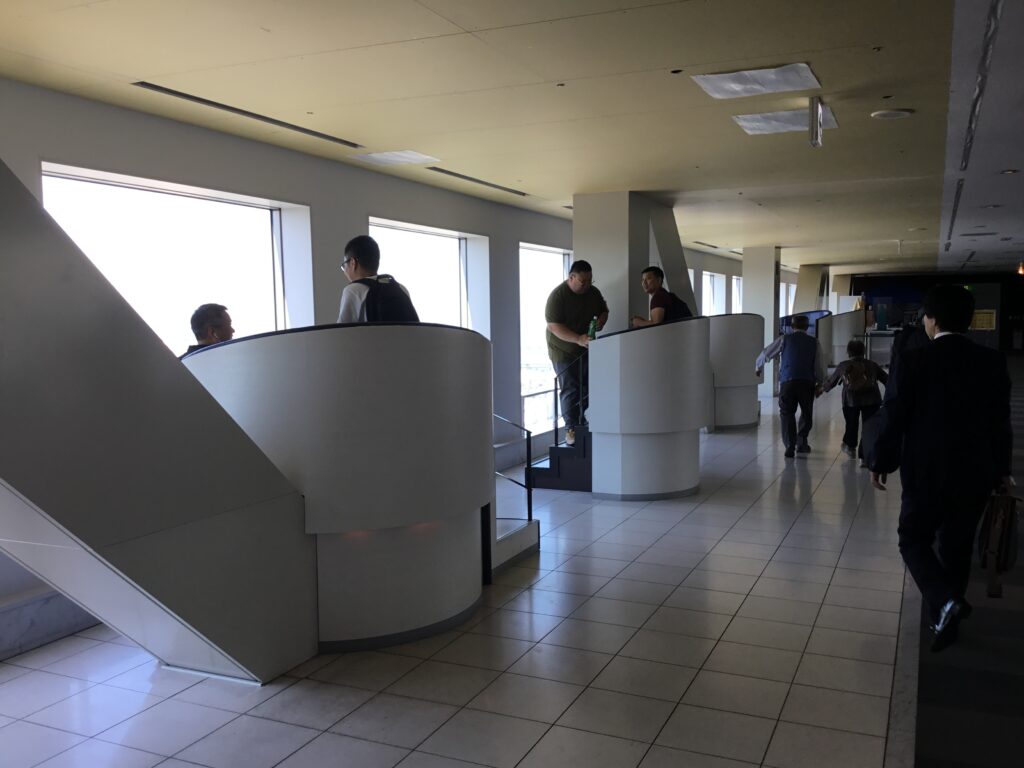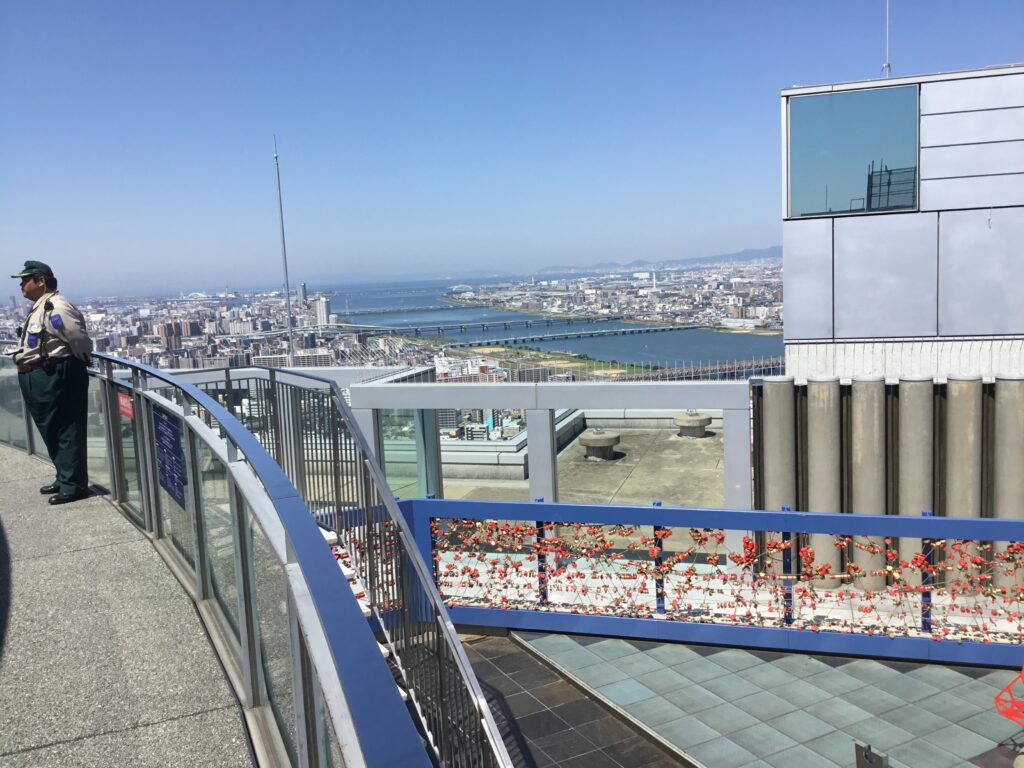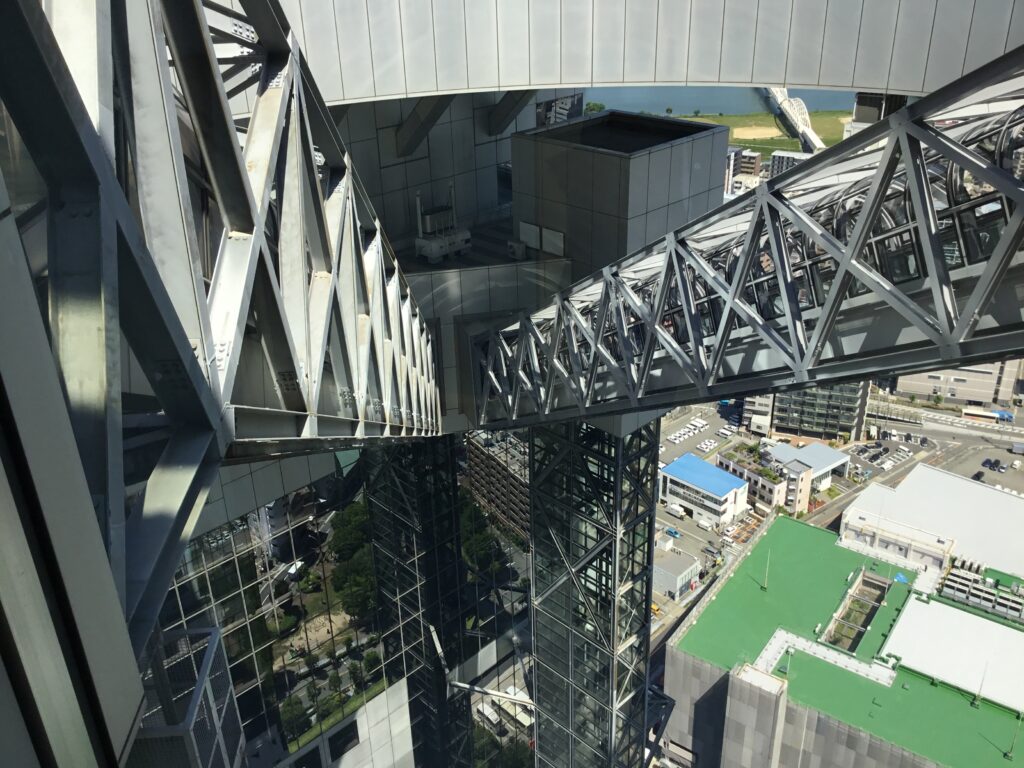 2) The place where you can enjoy:
(To see and enjoy Shinsekai and Tsutenkaku tower)
This street of Shinsekai has the atmosphere of traditional era of Showa (1926 – 1989) and many people come here to see lots of restaurant which show delicious gourmet.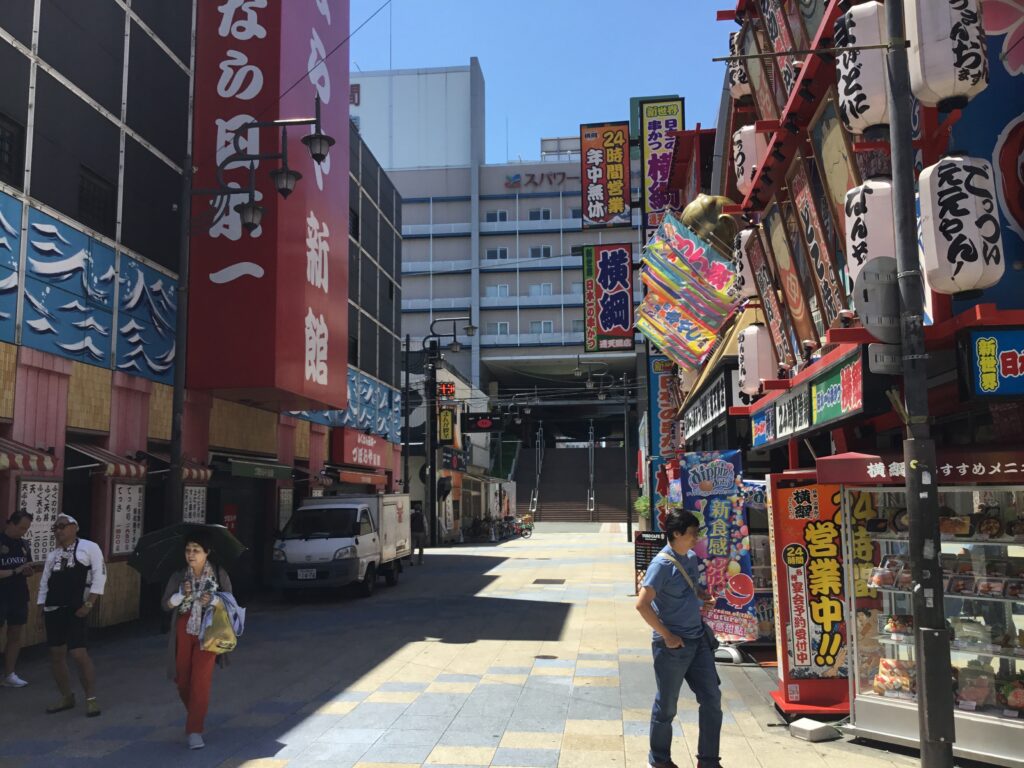 The food name of Kushi-katsu which mean spitted cutlet is the most famous one in this street.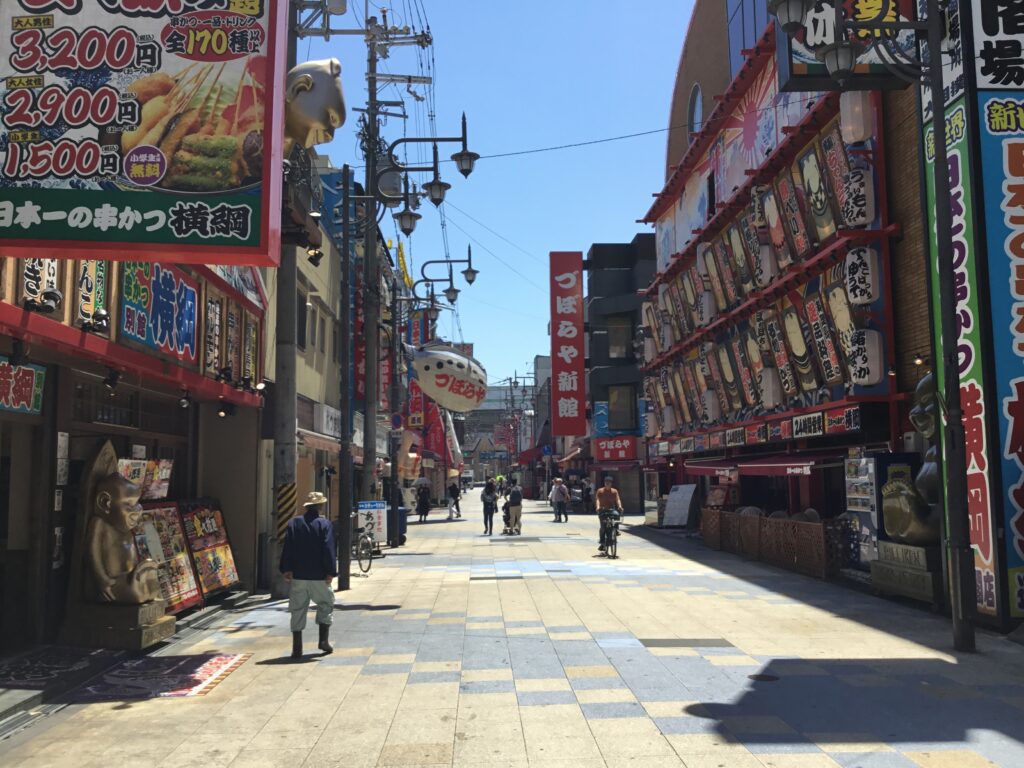 Tsutenkaku tower is a symbol of Osaka and was built in Meiji era (1868 – 1912) which was modelled on Eiffel tower of Paris.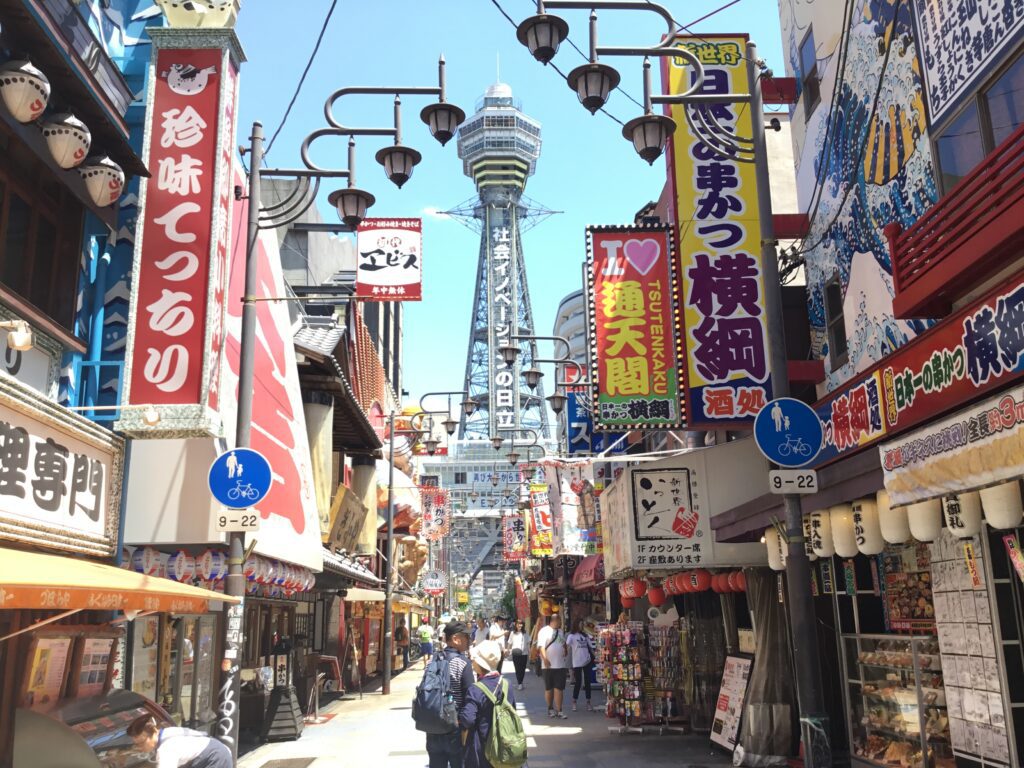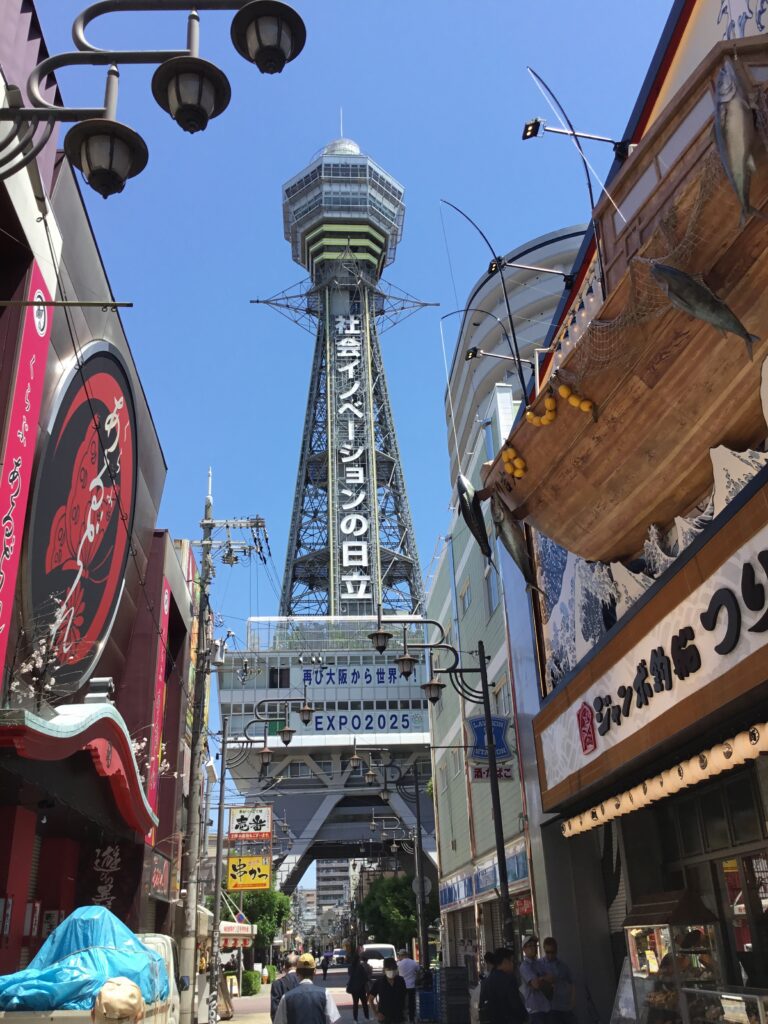 Japan Van prepares various tour itineraries for you to enjoy the view in Japan.
The minimum itinerary days is more than 5 days.
Contents of our service: We can arrange a car and a National Government Licensed Guide Interpreter for your trip.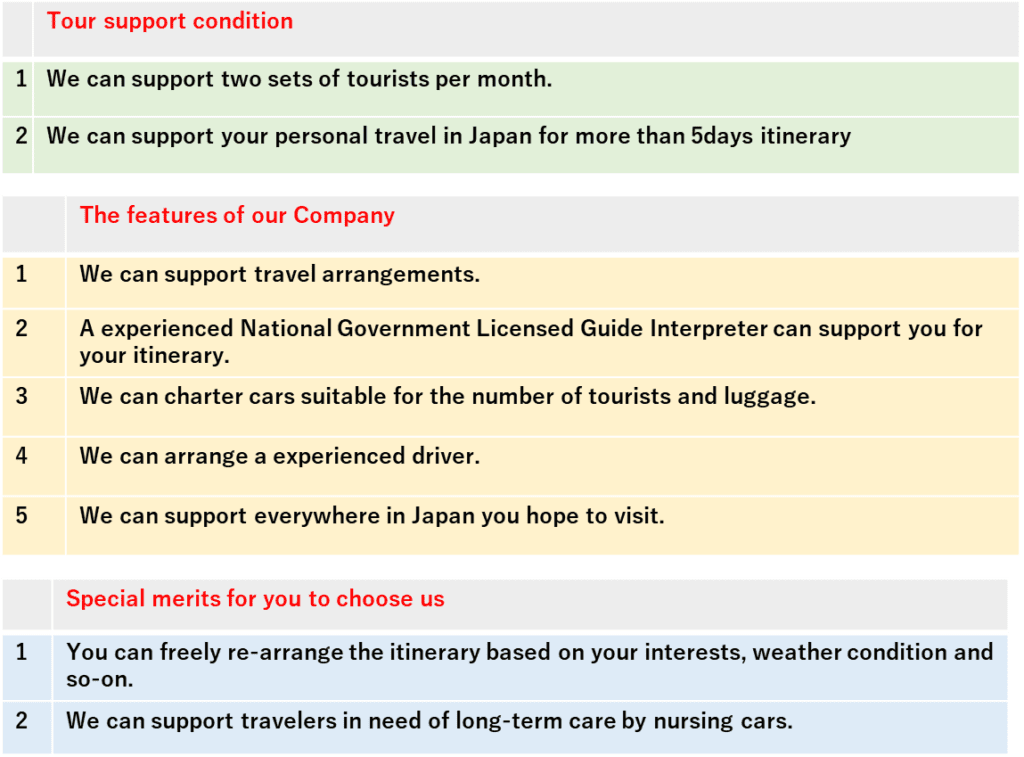 | | |
| --- | --- |
| | Car charter and a guide condition |
| 1 | Number of tourists: 2pax – 12pax |
| 2 | Charter time and guide condition: 12 hours (including 4 hours resting time) |