1) The place where you can experience:
We would like to introduce the beautiful Autumn color leaves in Kyoto Daigoji temple.
(Daigoji temple):
Daigoji temple is located in the south side of Kyoto named Fushimi and the headquarter of Shingon sect. This temple was built in the middle of Heian period (794 – 1182) and the area of the temple is the largest in Kyoto city which is equivalent with the 142 number of Tokyo dome (baseball stadium).
There are lots of temple buildings such as five stories pagoda and Kondo (the main hall of Buddhism temple) which represent the architecture method in Heian period (794 – 1182). Daigoji temple is famous for Cherry blossoms whose number exceed 1000, specially weeping cherry tree.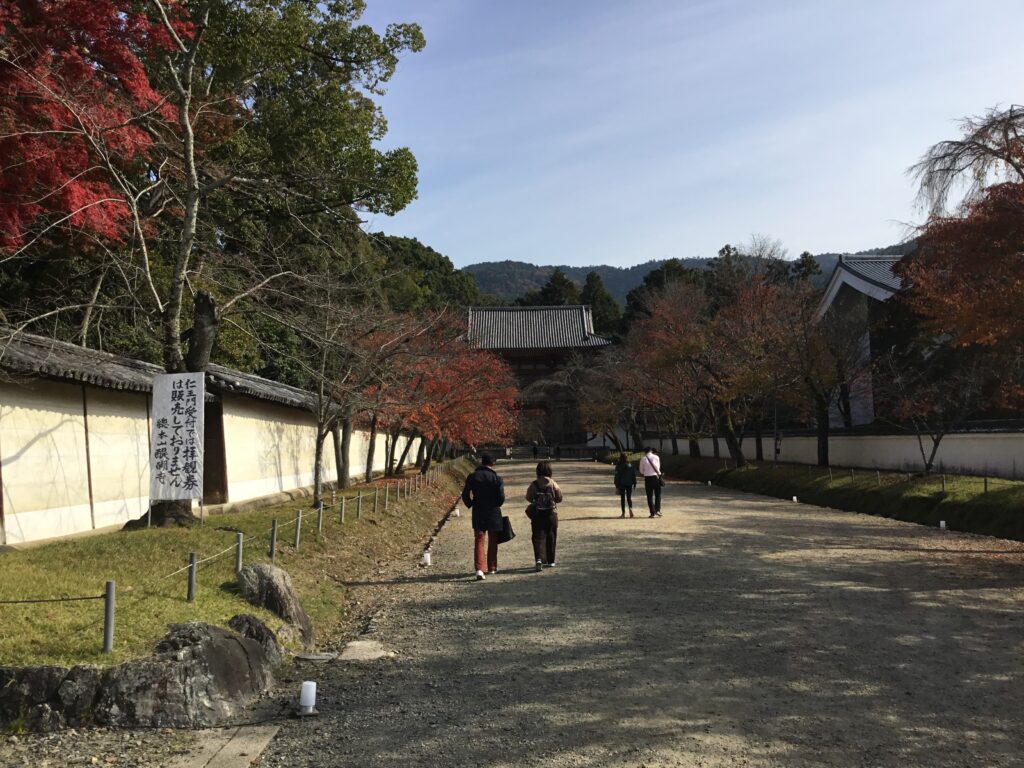 It is said that Toyotomi Hideyoshi who was the top Samurai unified Japan at the first time in late 16th century planted about 700 numbers of Cherry blossoms gathering from west center of Japan to hold the Cherry blossom party for her wife named Nene with inviting about 1300 people in this temple.
His purpose is express thanks to his wife because he had put her a lot of trouble by his bad acts when he got older. He passed away in the fall of the year the party was held, however, he also had planted lots of maple trees for him to enjoy autumn color leaves in this temple. That is why we can appreciate those leaves at present thanks to his effort.
We introduce the precincts by focusing Shimo-Garan temple buildings and Sanpouinn with appreciating autumn color leaves.
After walking through main gate and Niou-mon gate, you can find a vast precinct named Shimo-Garan.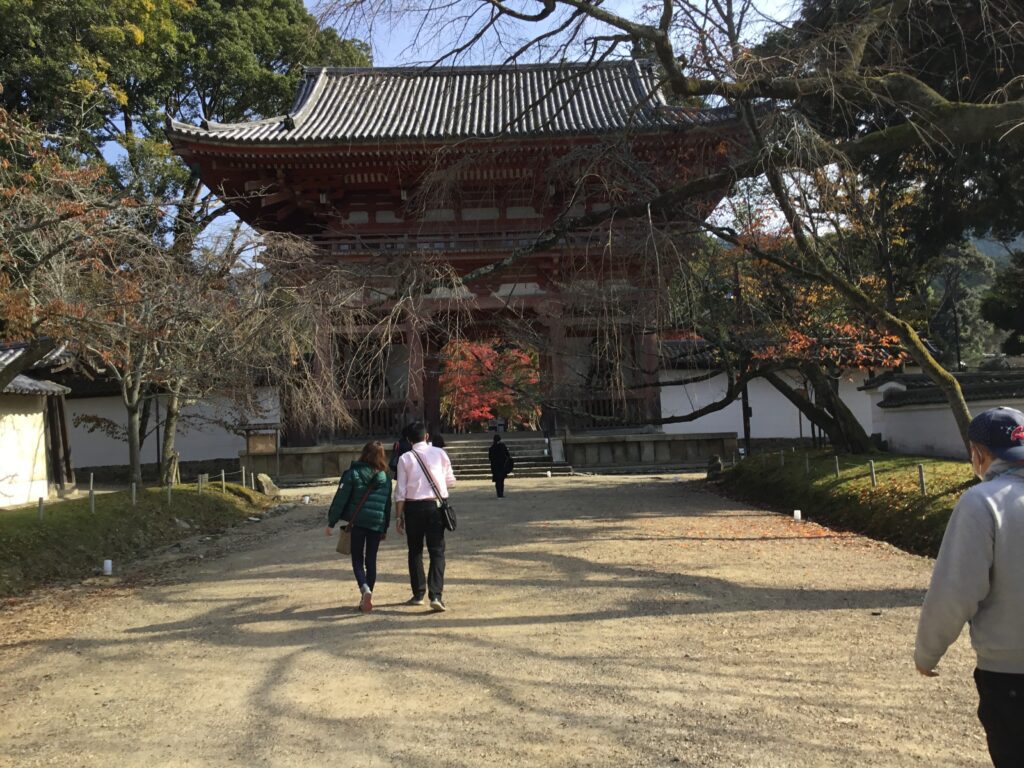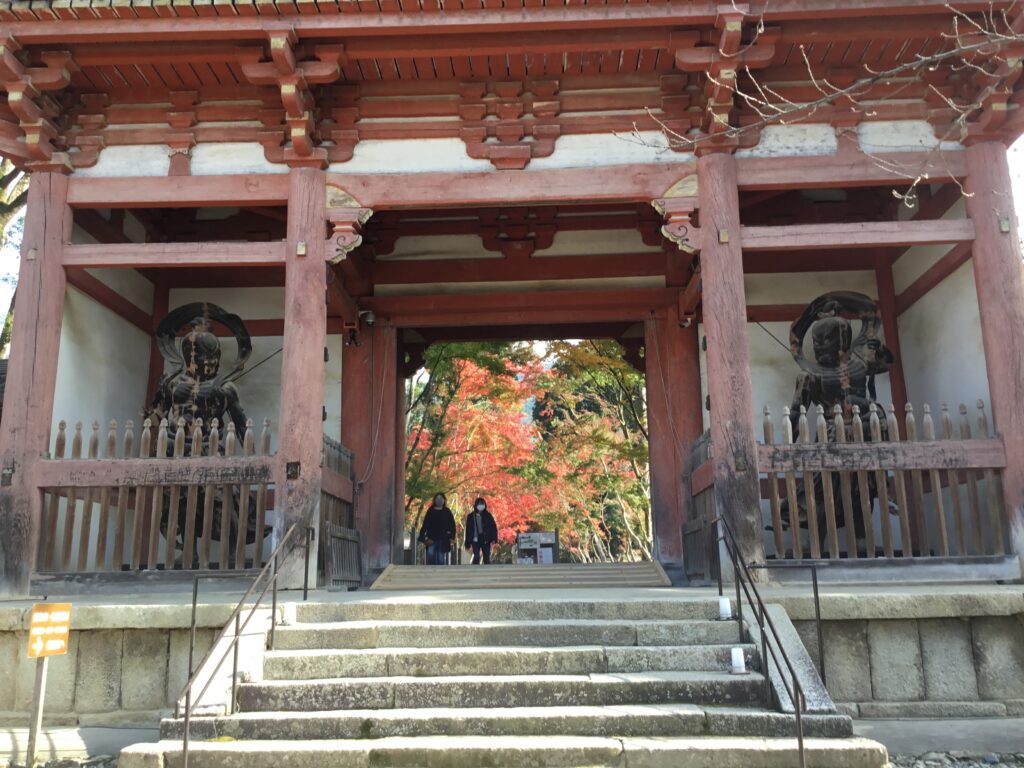 On both sides of the path to the main hall, there are lots of green trees and autumn color leaves inviting us.
The main hall named Kondo located on the center of the precinct is registered as National treasure.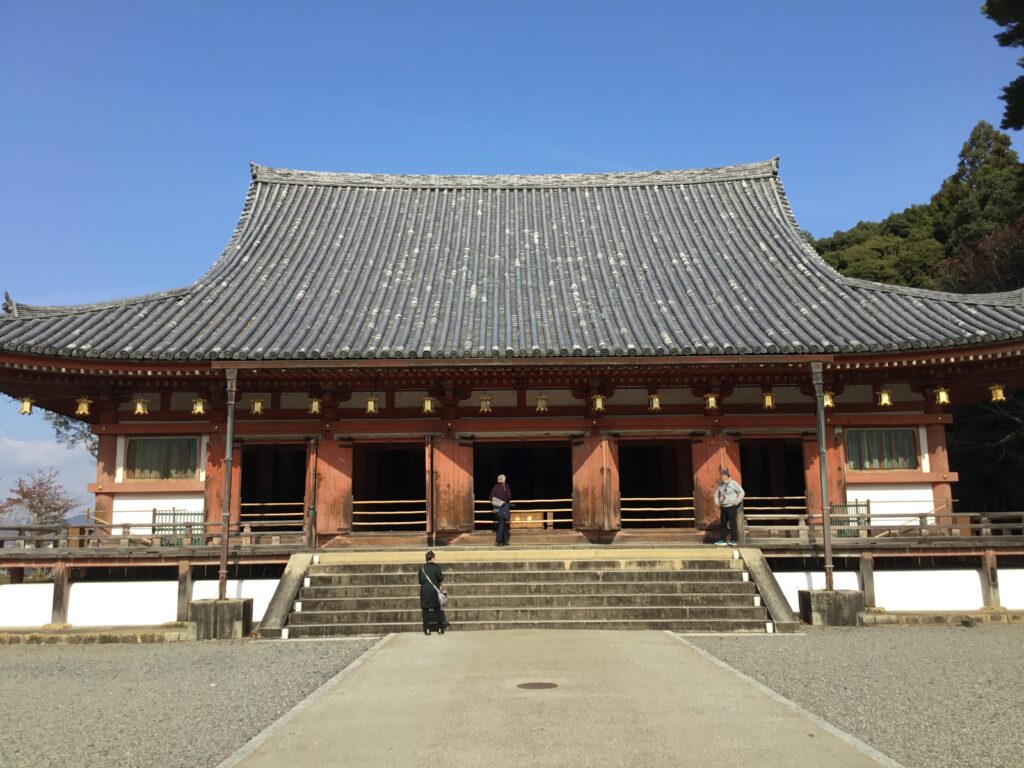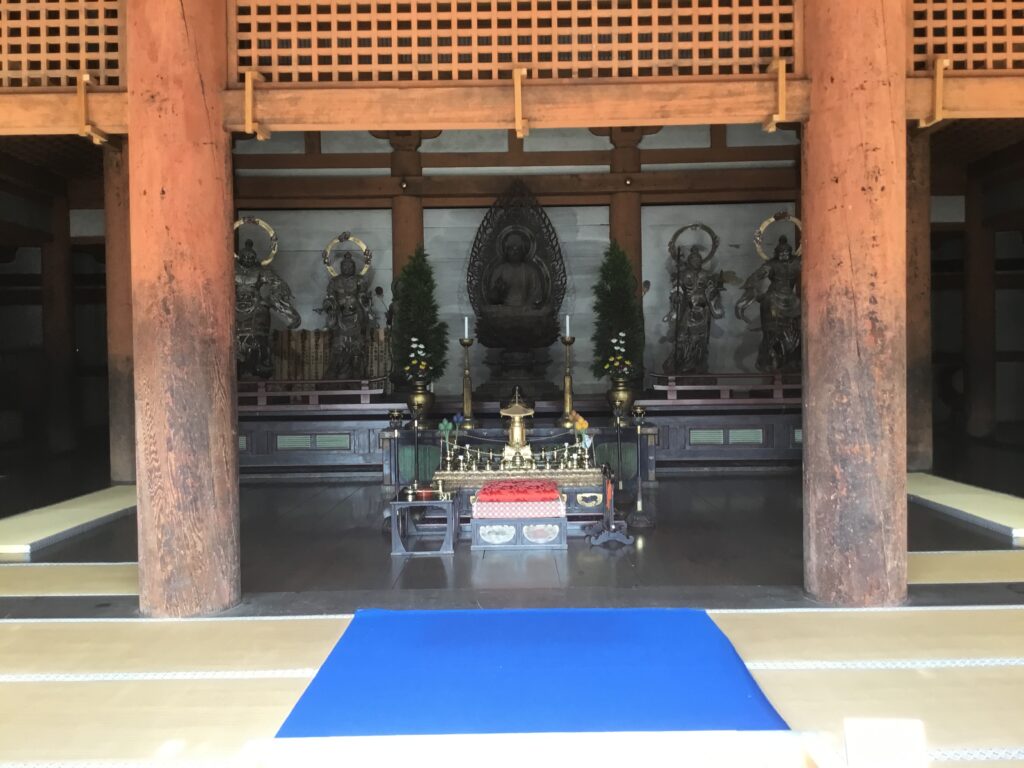 Five stories pagoda registered as National treasure was built by Emperor Suzaku in 951 to express his deepest sympathy to Emperor Daigo. This building is the oldest wooden one in Kyoto.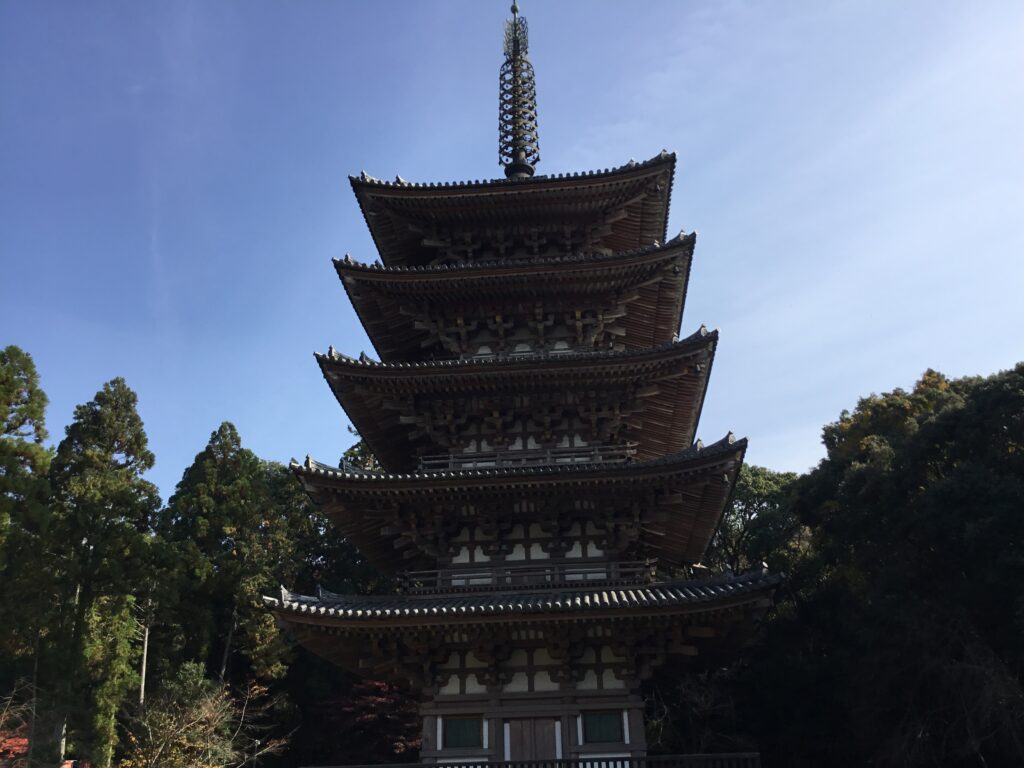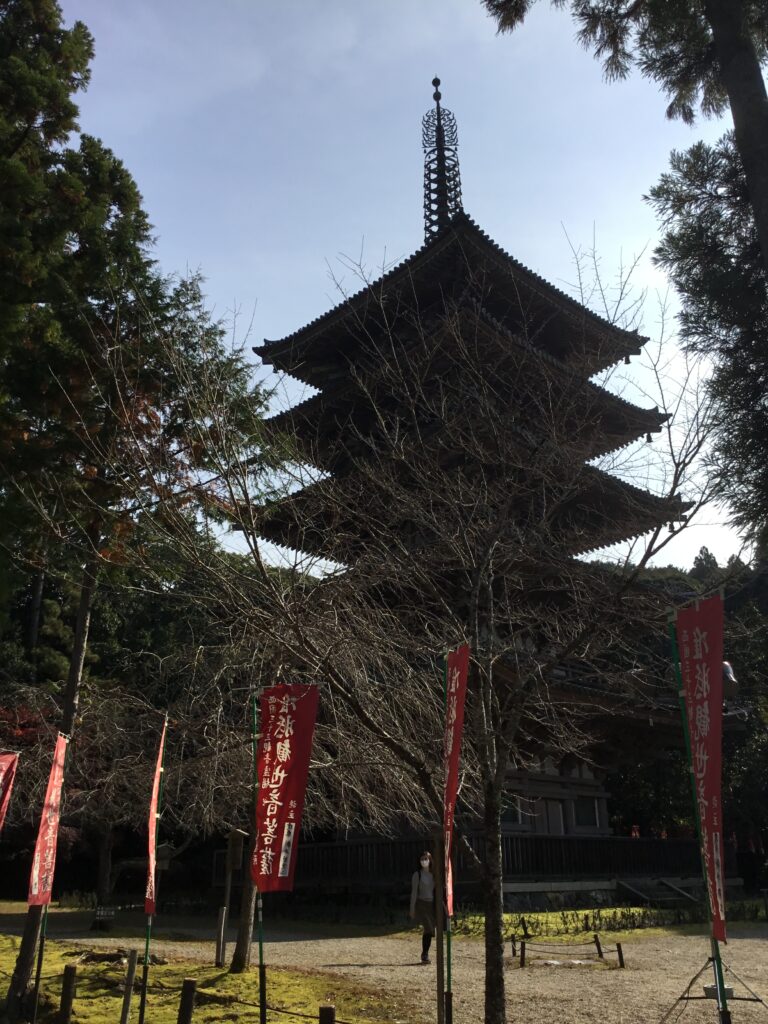 In the precinct, a pond, green forest and moss are combined with autumn color leaves near temple buildings and those landscape have you felt overwhelmed.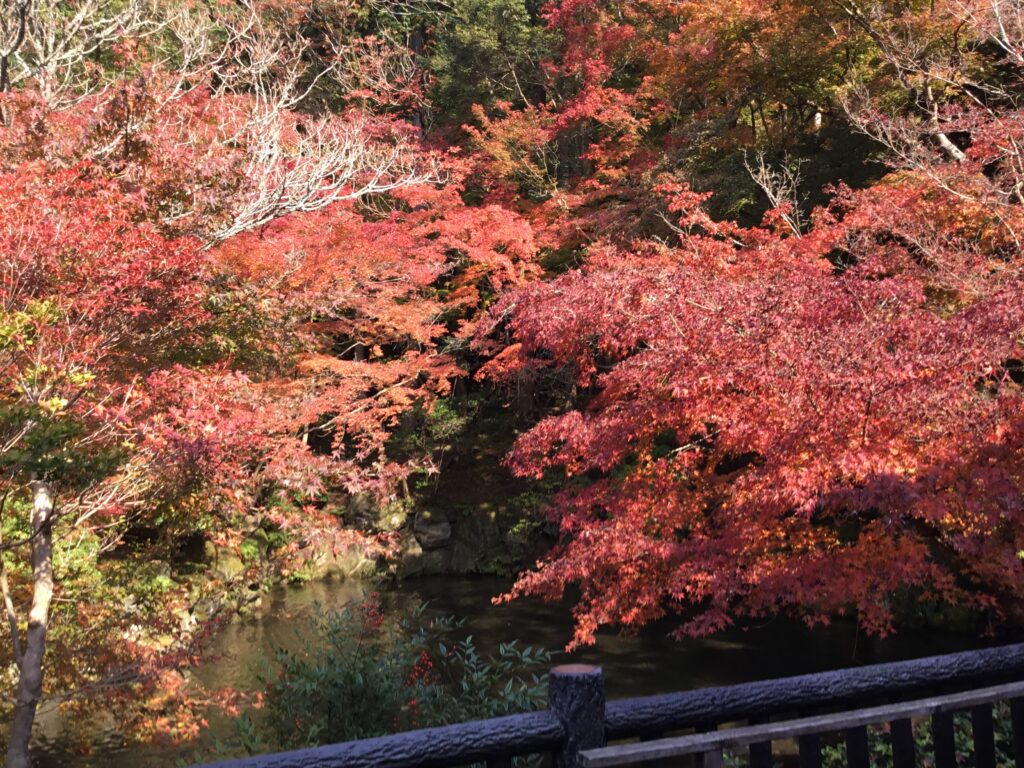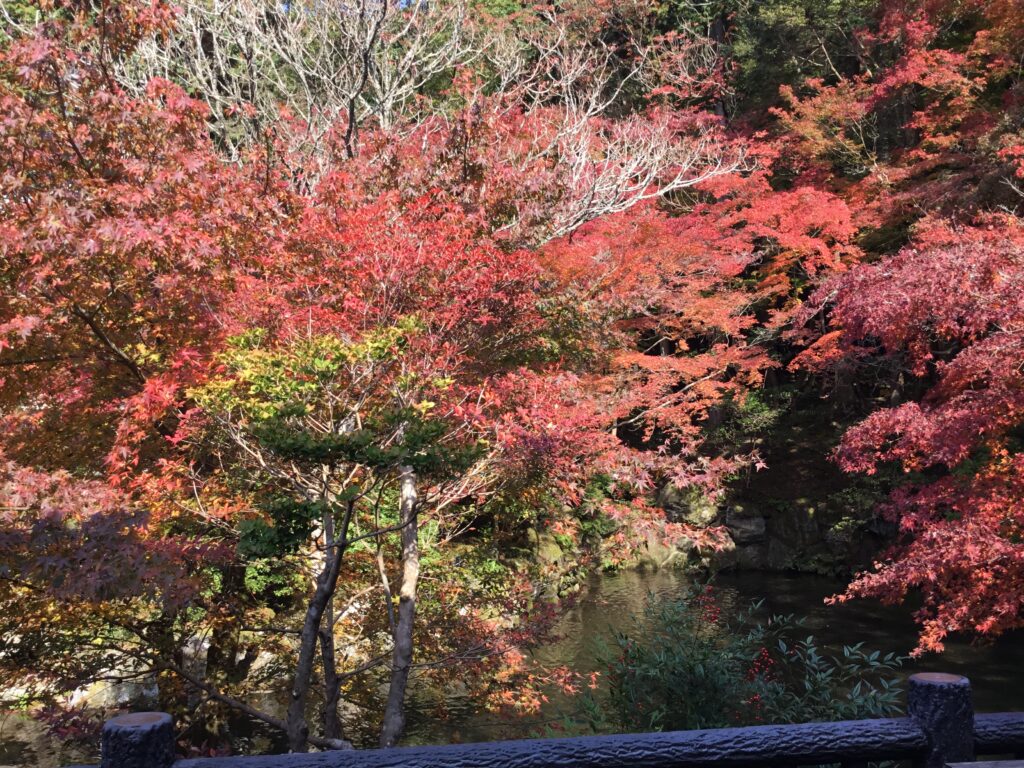 Green forest, autumn color leaves and a pond: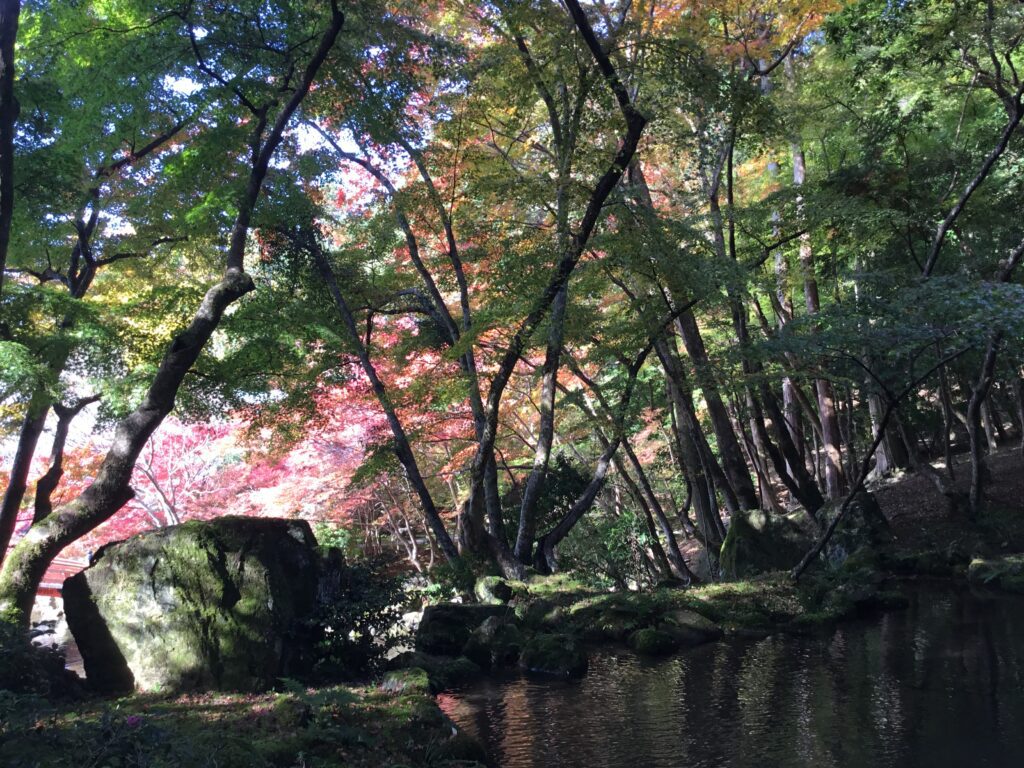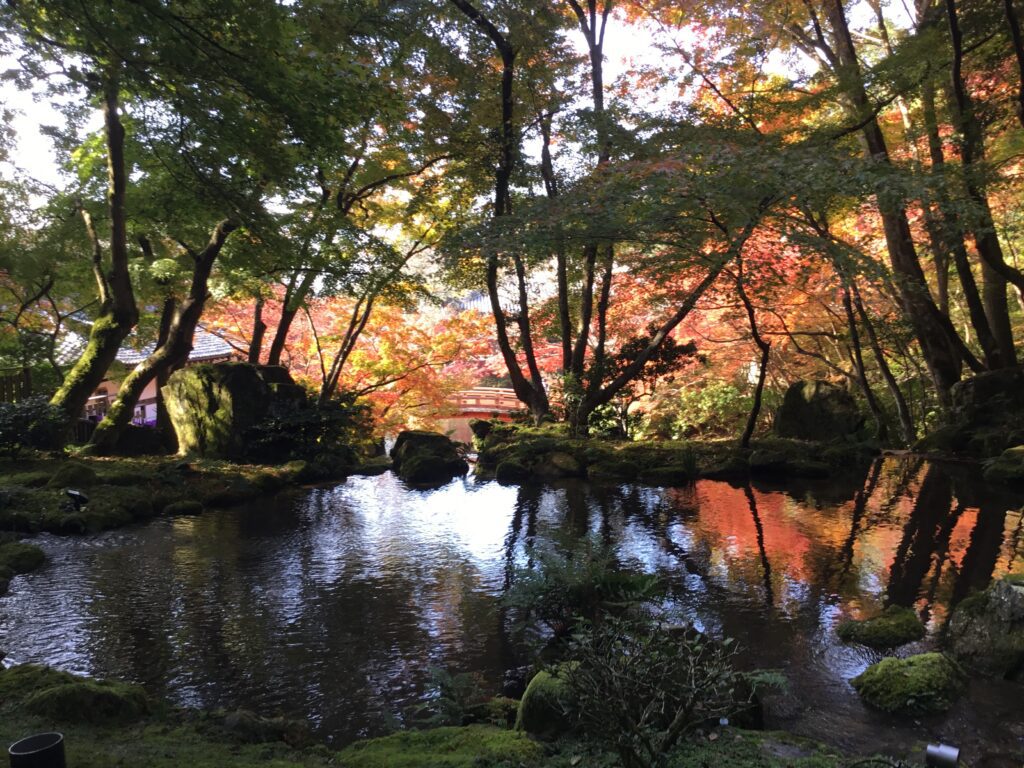 Moss and green forest: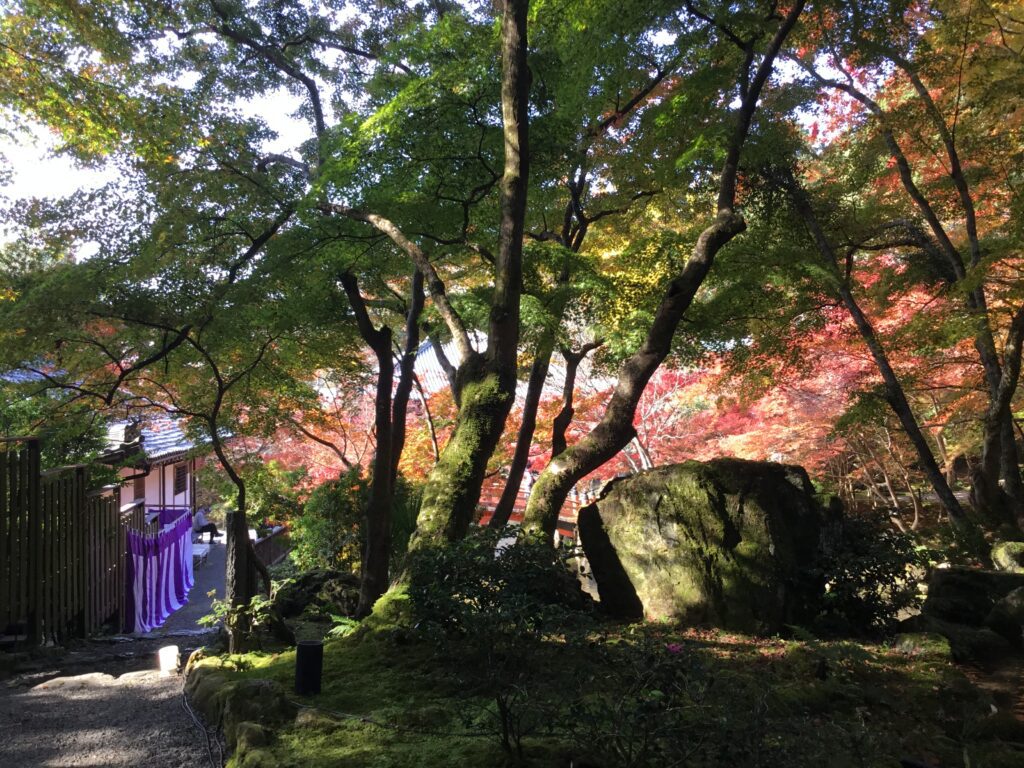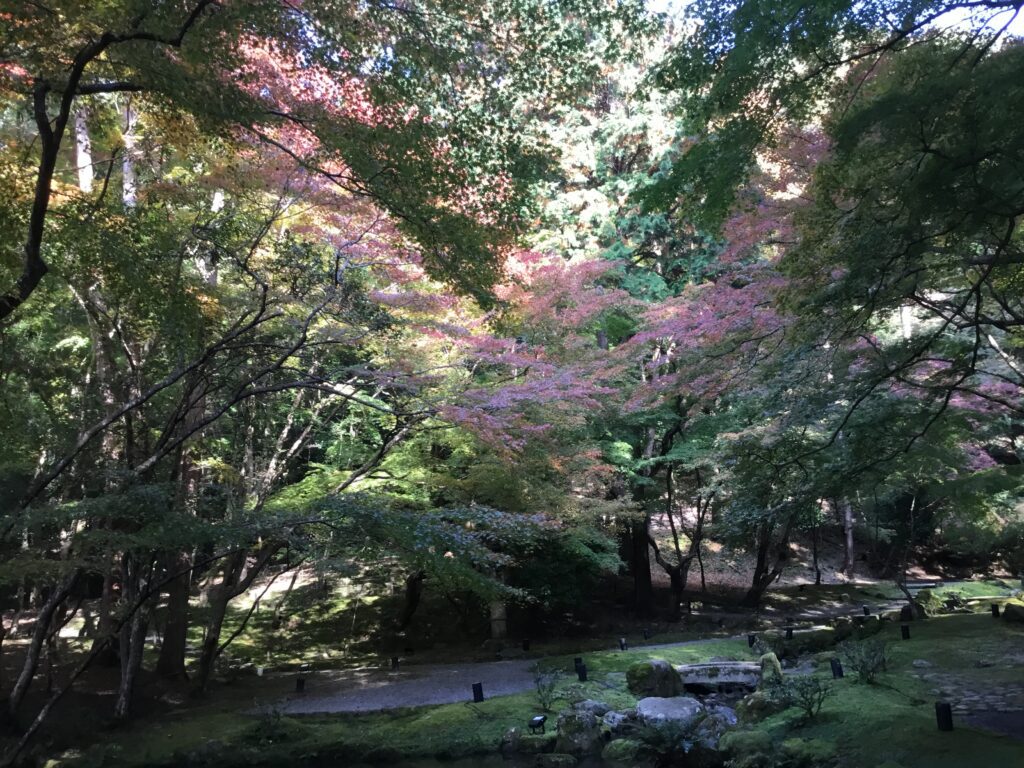 Fudo-do temple: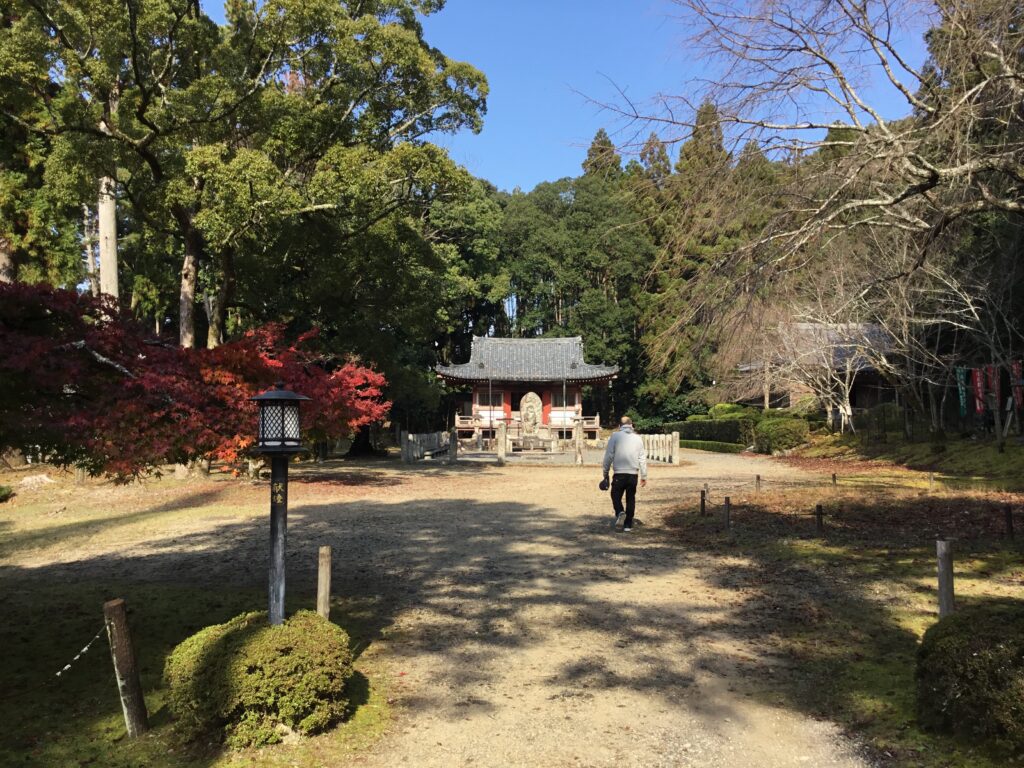 Benten-do and autumn color leaves: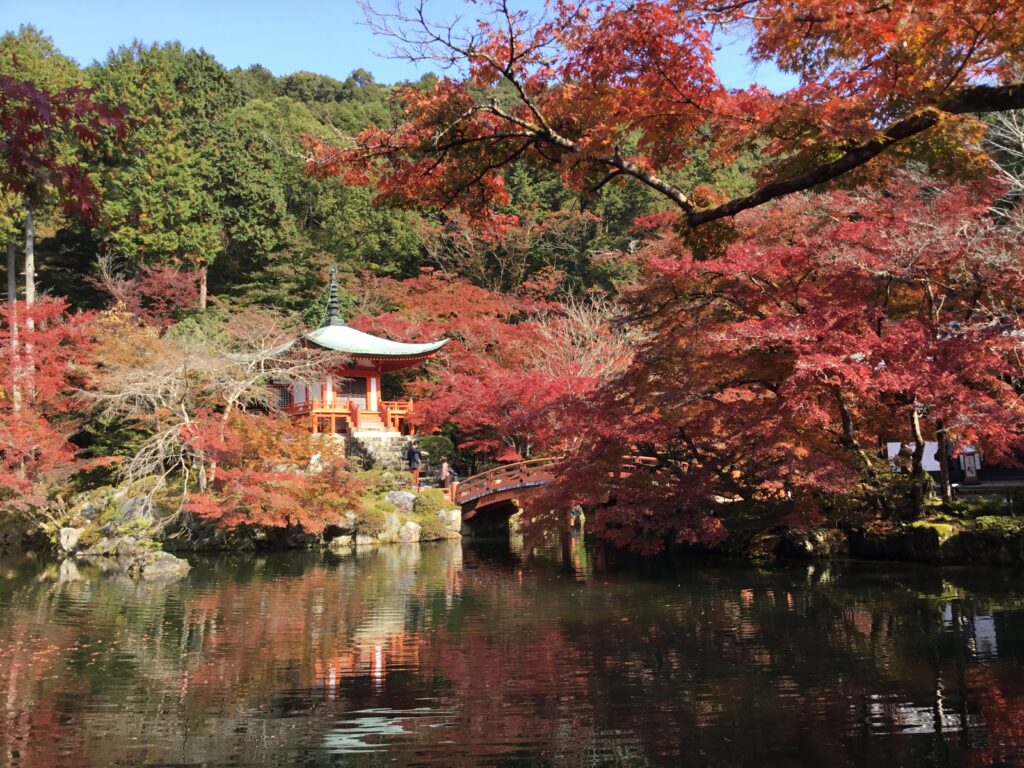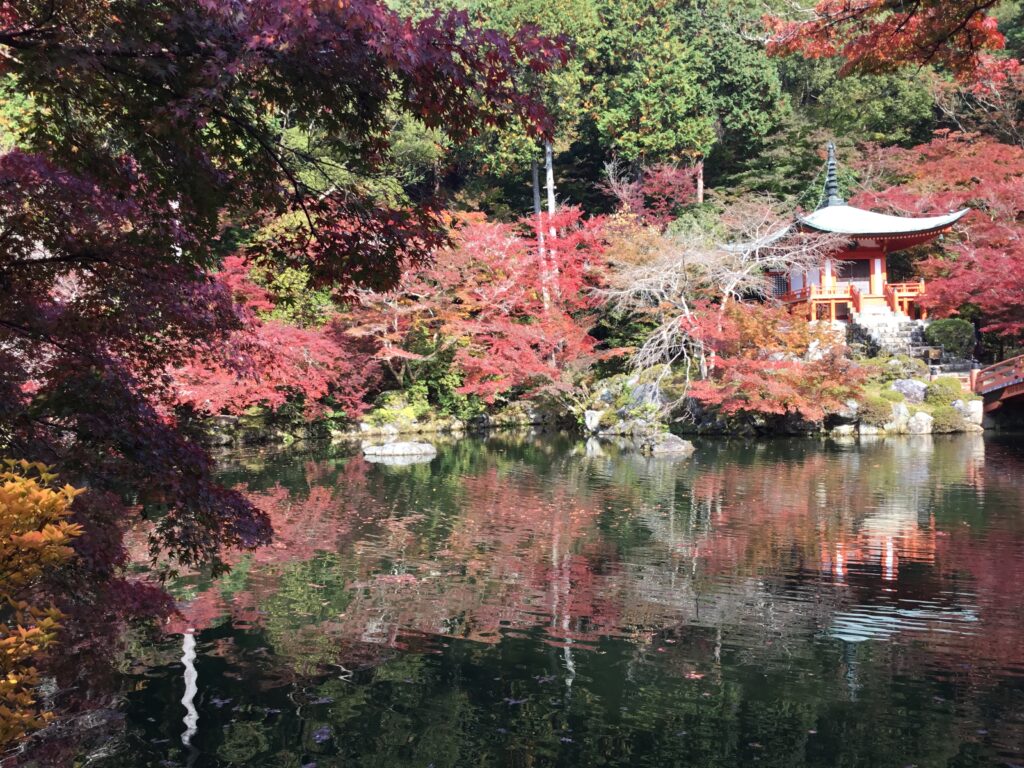 Kannon-do and autumn color leaves: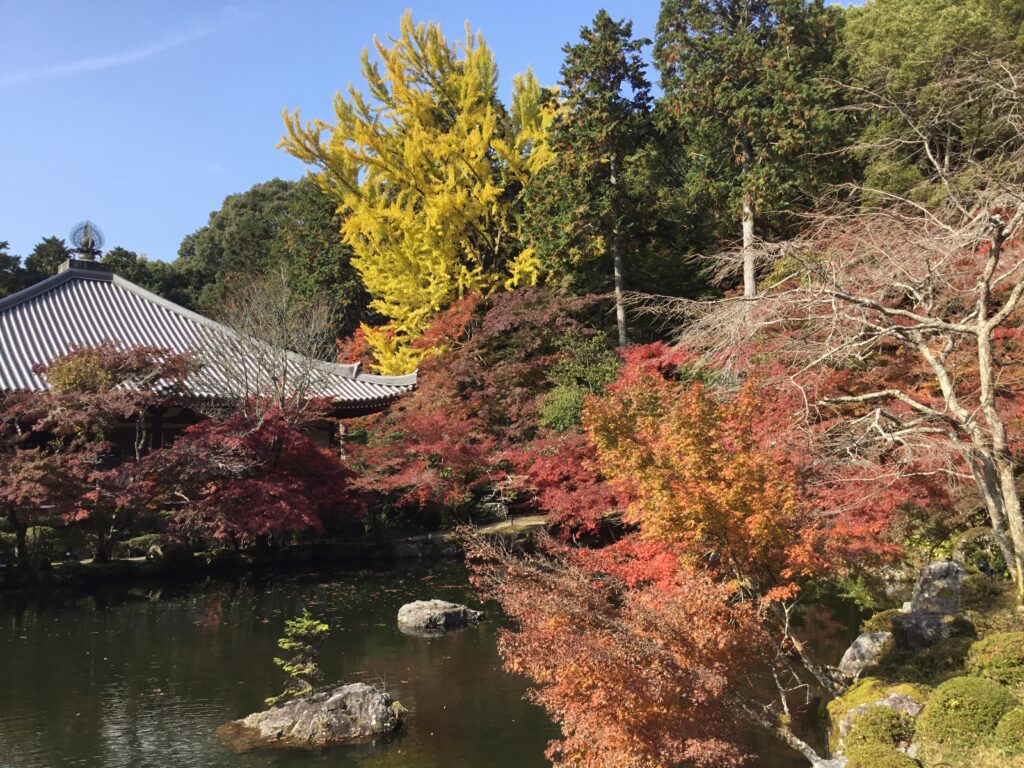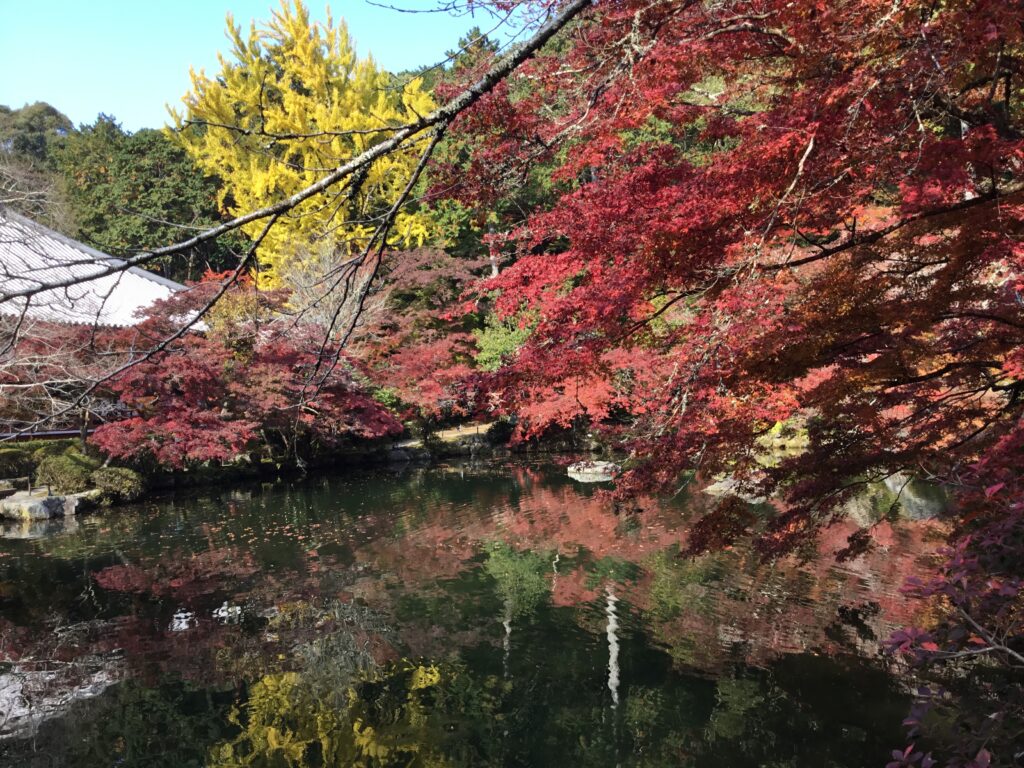 Sanpo-in was built in 1115 and it is a head temple where the temple's head priests had lived. There is a big entrance gate.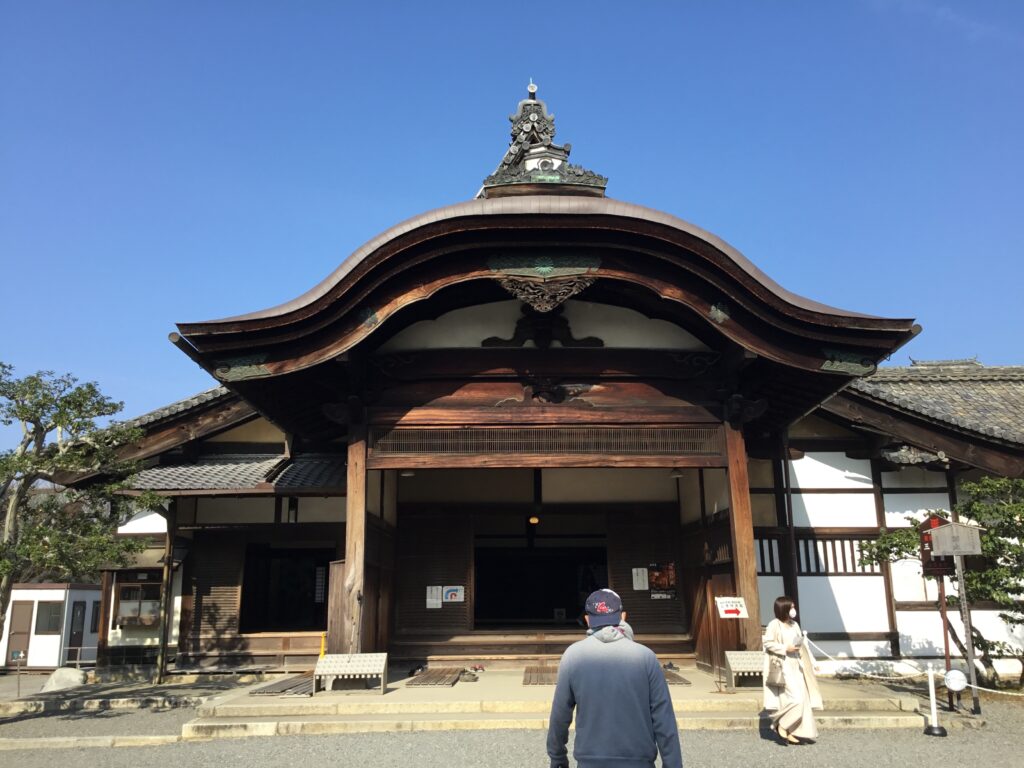 Omote-shoin is the temple building which represent the architecture style of Momoyama period (1573 – 1600) named "Shinden-Tsukuri". This building is registered as National treasure.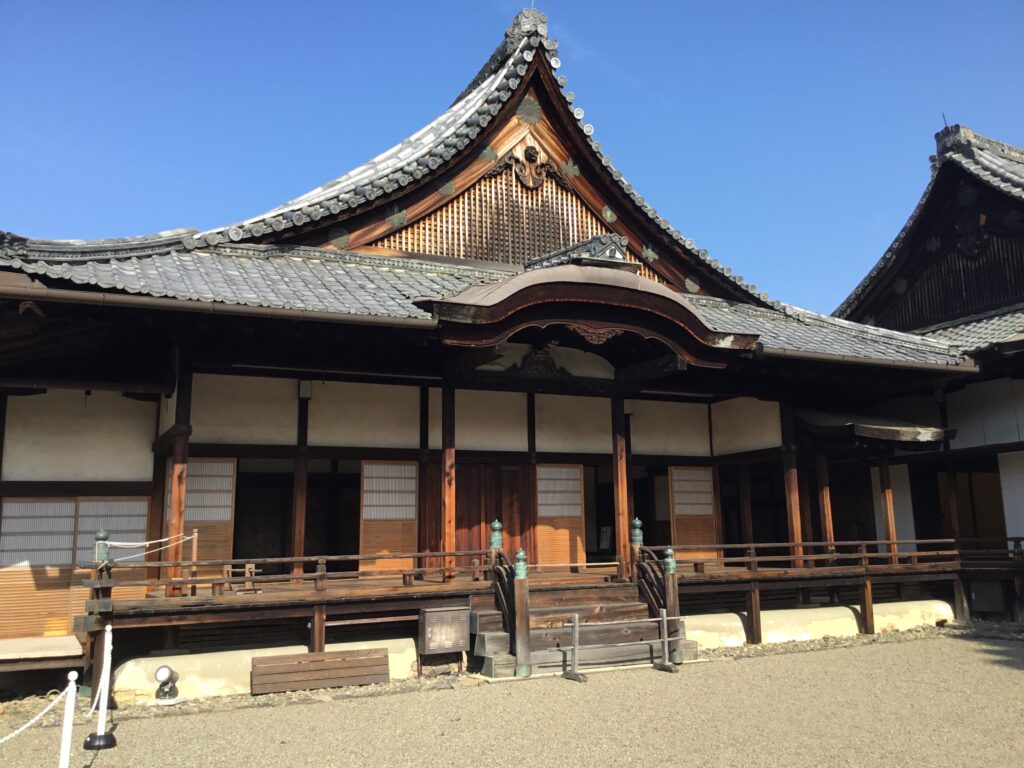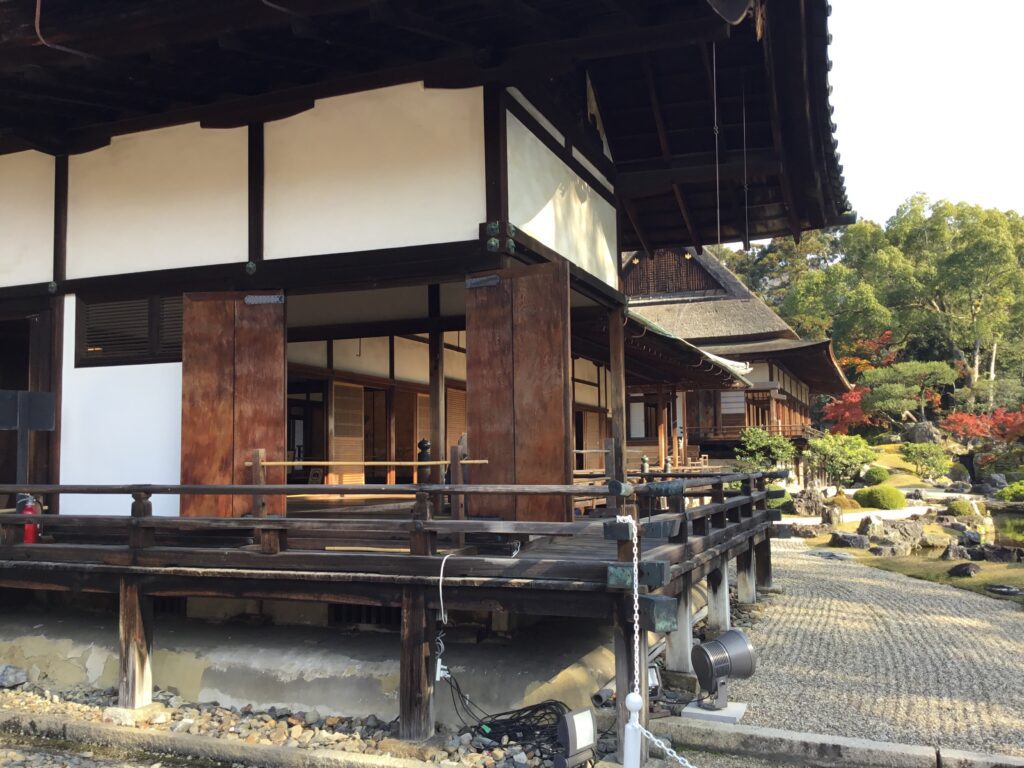 The garden of Sanpo-in registered as a special historical site which was built in 1598 by Toyotomi Hideyoshi.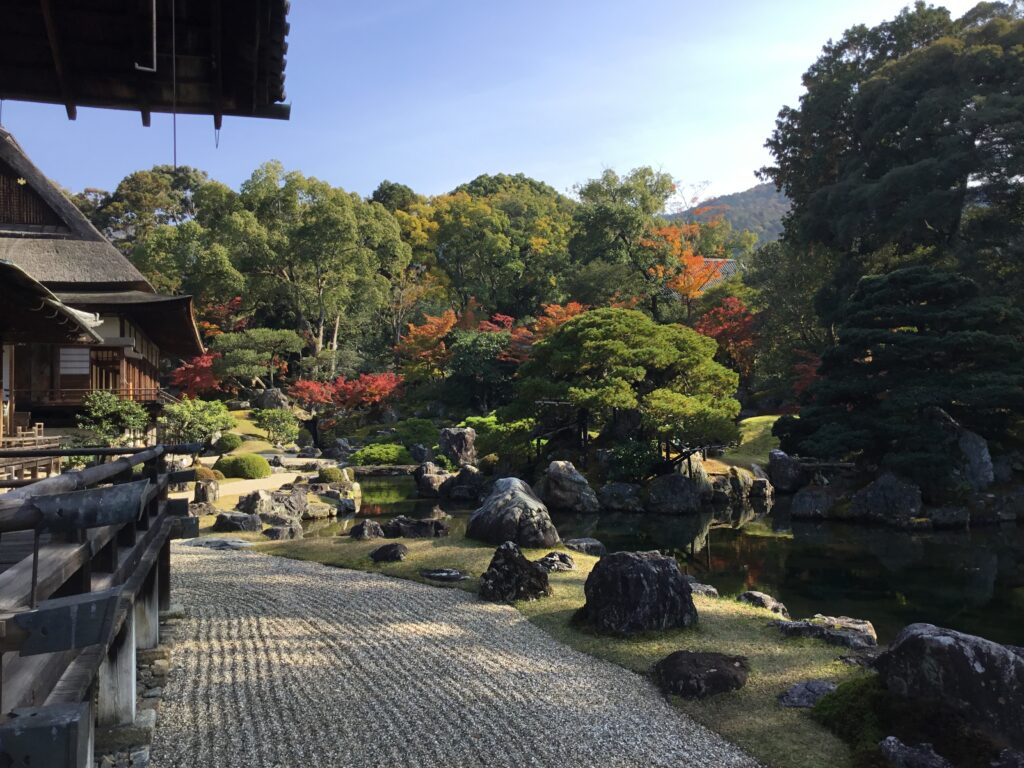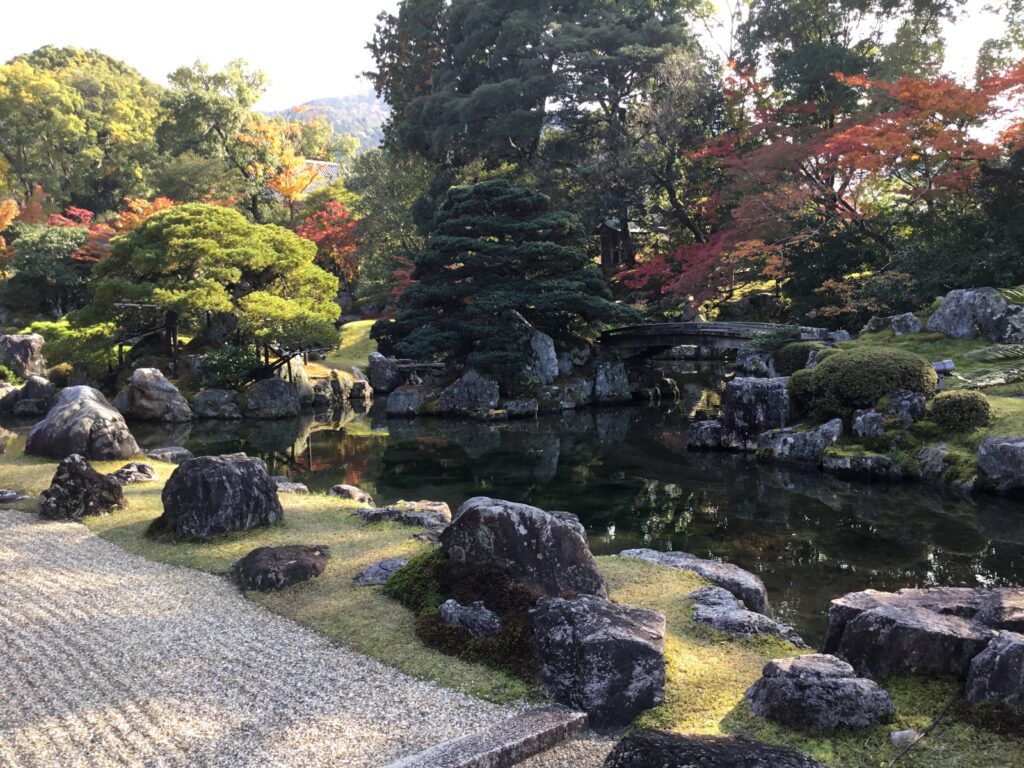 2) The place where you can enjoy:
(Kyoto station building):
Hara Koji designed and built in 1997.
The international nomination competition was applied to decide the architect of this building.
The world most famous architects were listed up with 4 Japanese and 3 foreigners.
Those names are Ando Tadao, Ikehara Yoshirou, Kurokawa Kisho, Hara Koji, Beta Busman (Germany), Bernard Tschumi (USA) and James Stirling (England).
Finally, Hara Koji won the competition.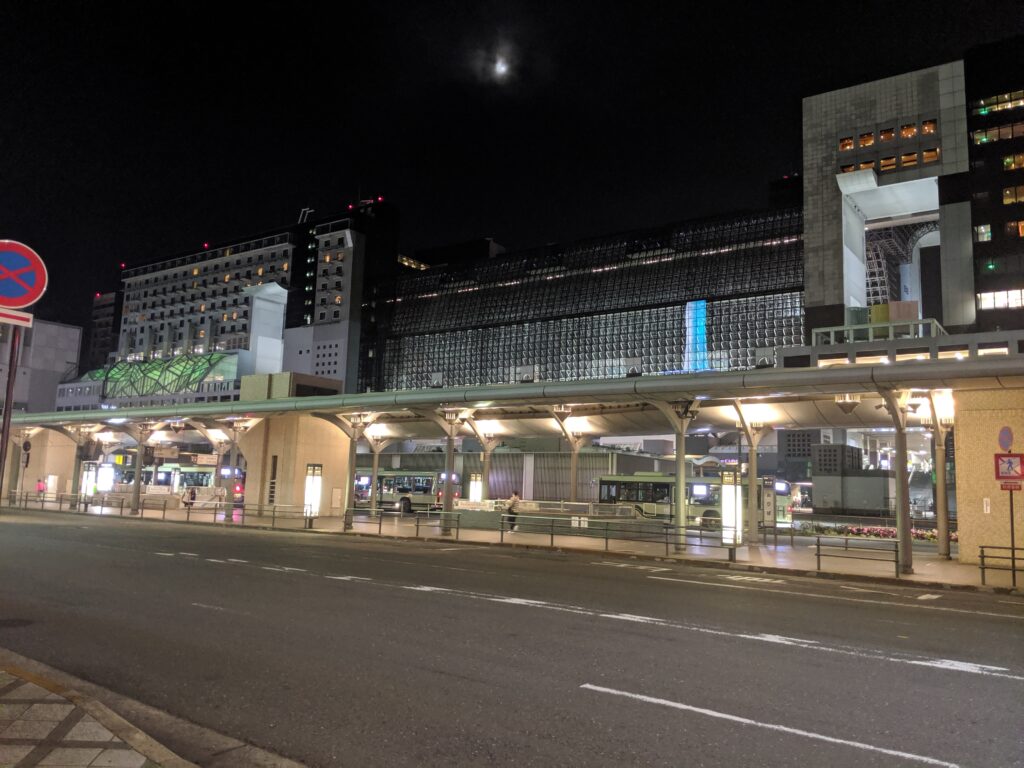 (a) Architecture form:
This building is 16 stories above ground, 3 stories below ground, 59.8meters height, East-West470 meters, South-North 80 meters, The building is composed with straight lines according to Heiankyo's Jobou sysstem (grid city plan used for the imperial capital), The structure of central concourse is designed as if it is a valley and the space extends to the left and right on the terrace. The colonnade space structure which is covered with glasses and metals reminds us as if we are in Kyoto basin. This building design is mixed with the elements of ancient capital Kyoto and modern architecture.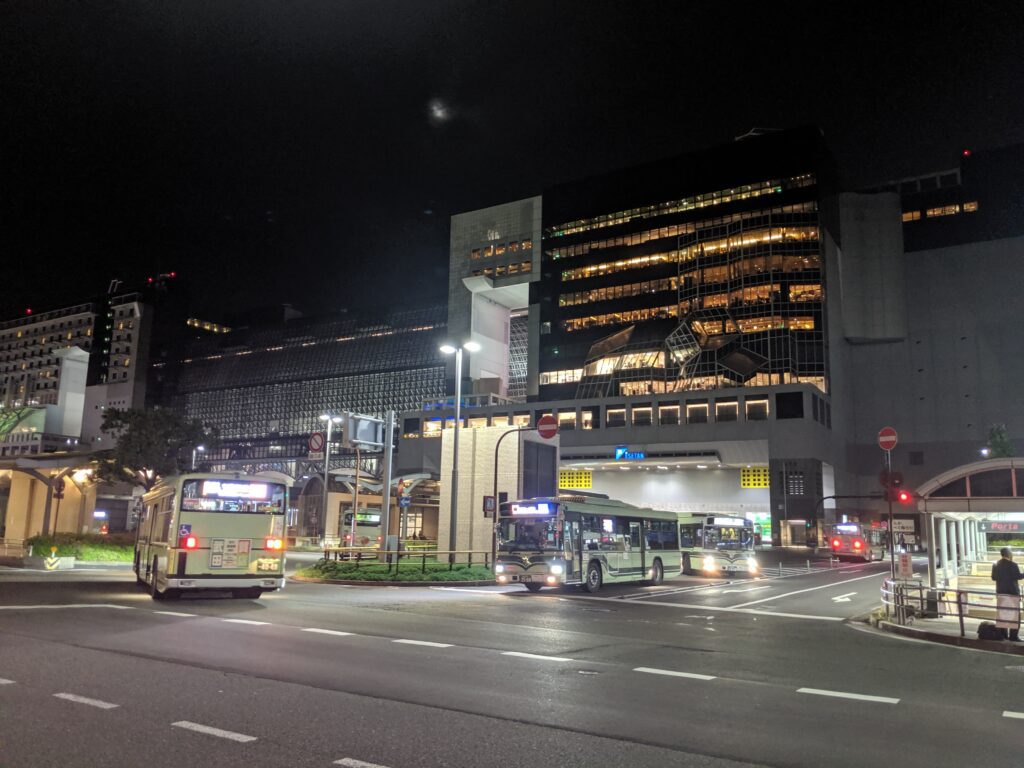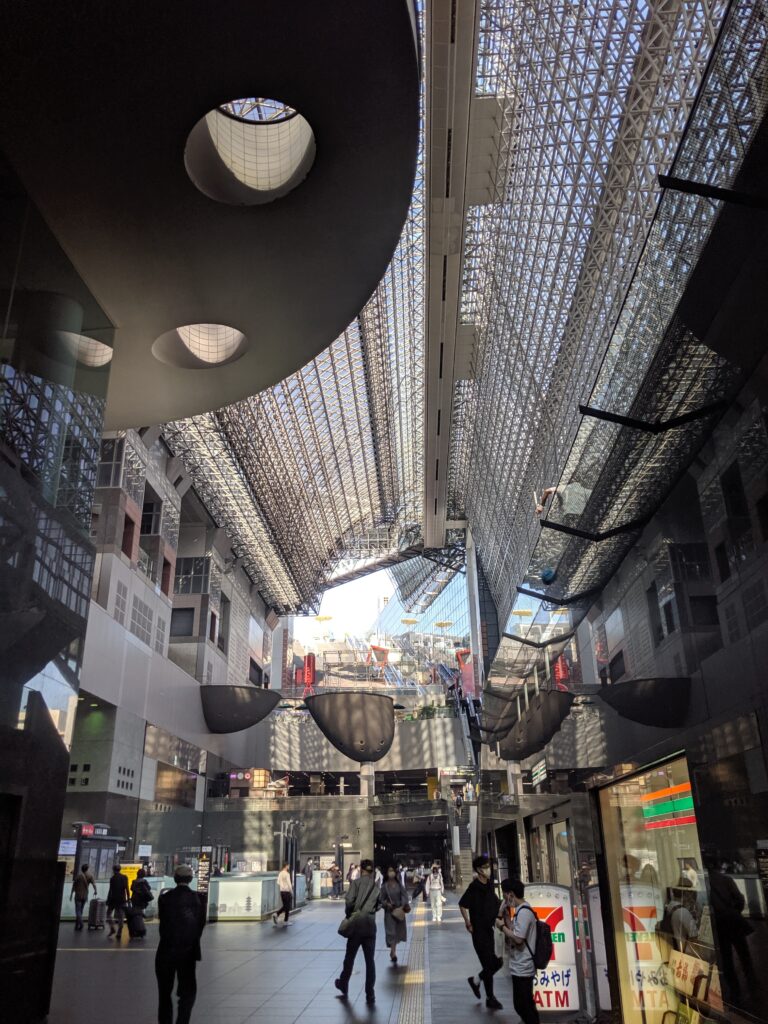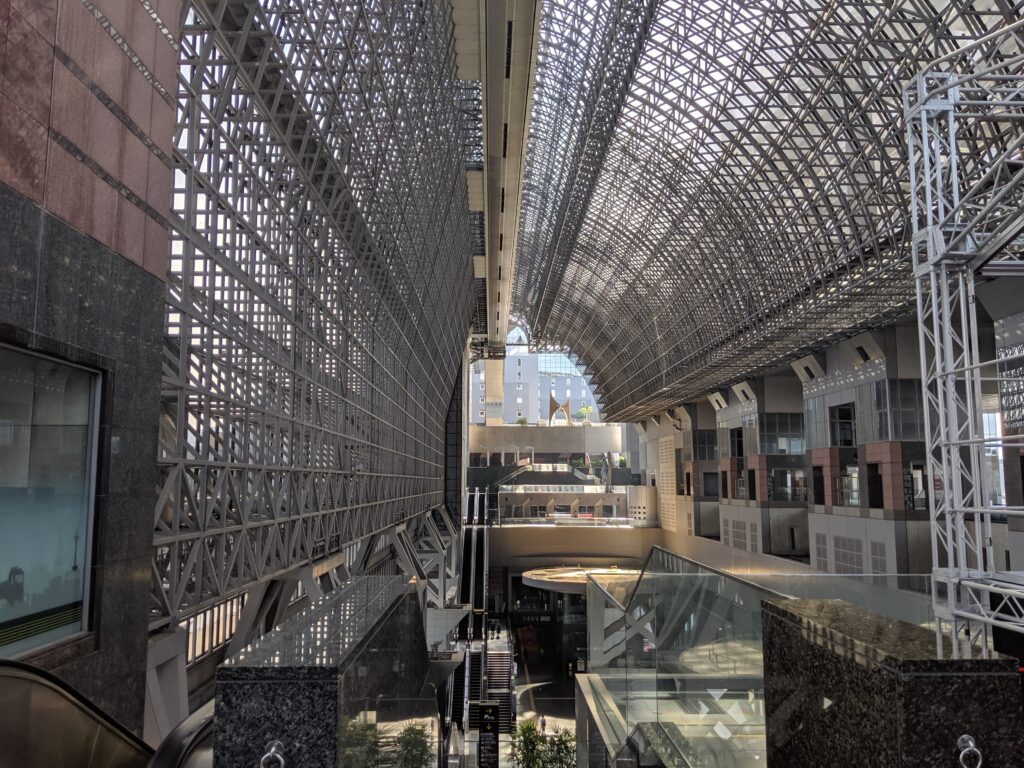 (b) Walls/Windows:
The surface of glasses look like a mirror and crystal-shaped design are arranged in some places on the surface.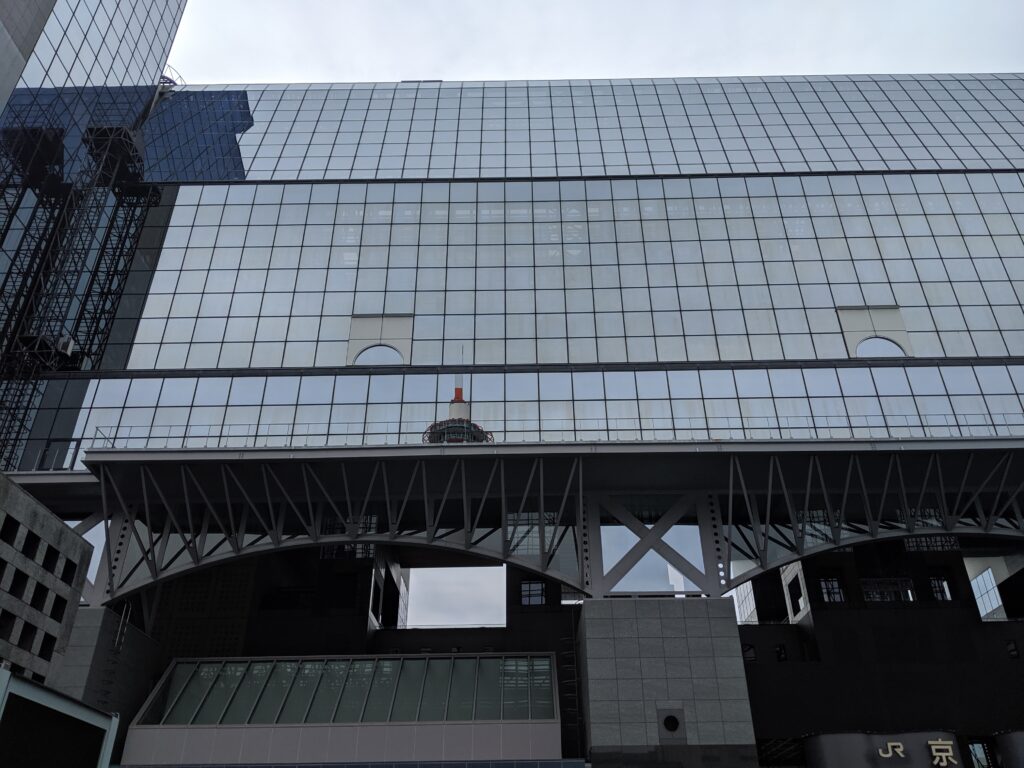 (c) Roofs:
The building inside is a colonnade by 29meter width and 147meter length which is covered with 4000 pieces of glass, Steel frame parts are divided by three blocks,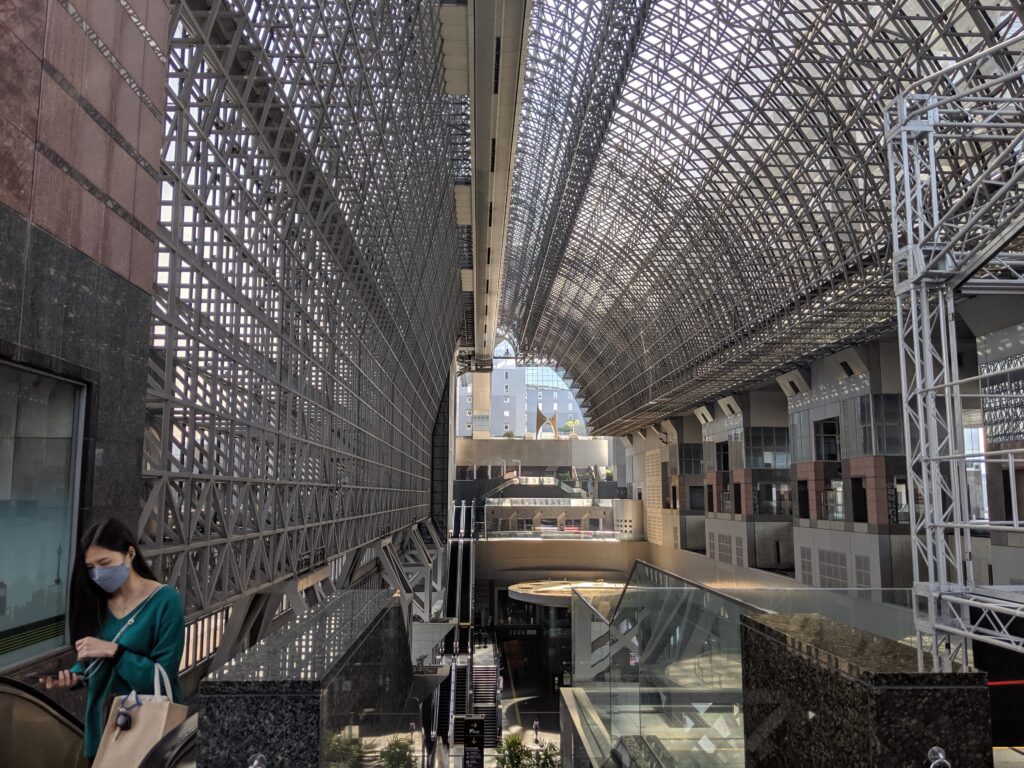 (d) Interior:
East square is located on 7th floor and it has a role of courtyard gardens of Kyoto's merchant houses. Aerial route is located above the colonnade by 45 meters height , 185meters length glass-walled promenade. A grand staircase set inside the building is 35 meters difference in height, 70 meters length with 171 steps of staircase set in parallel with an escalator.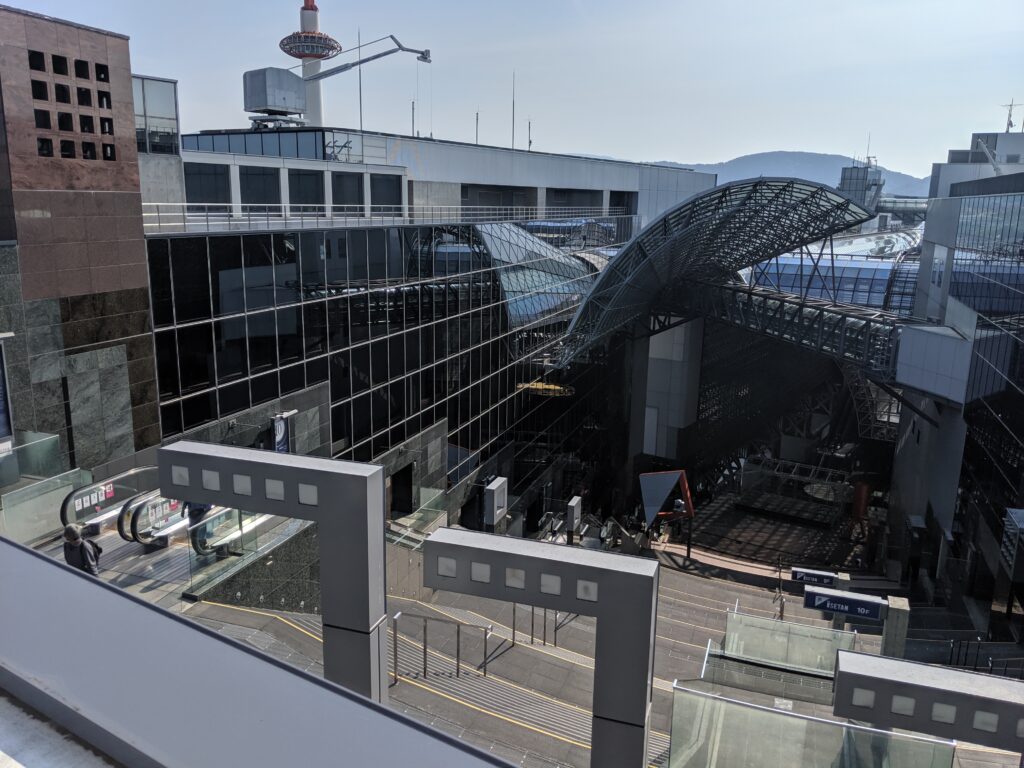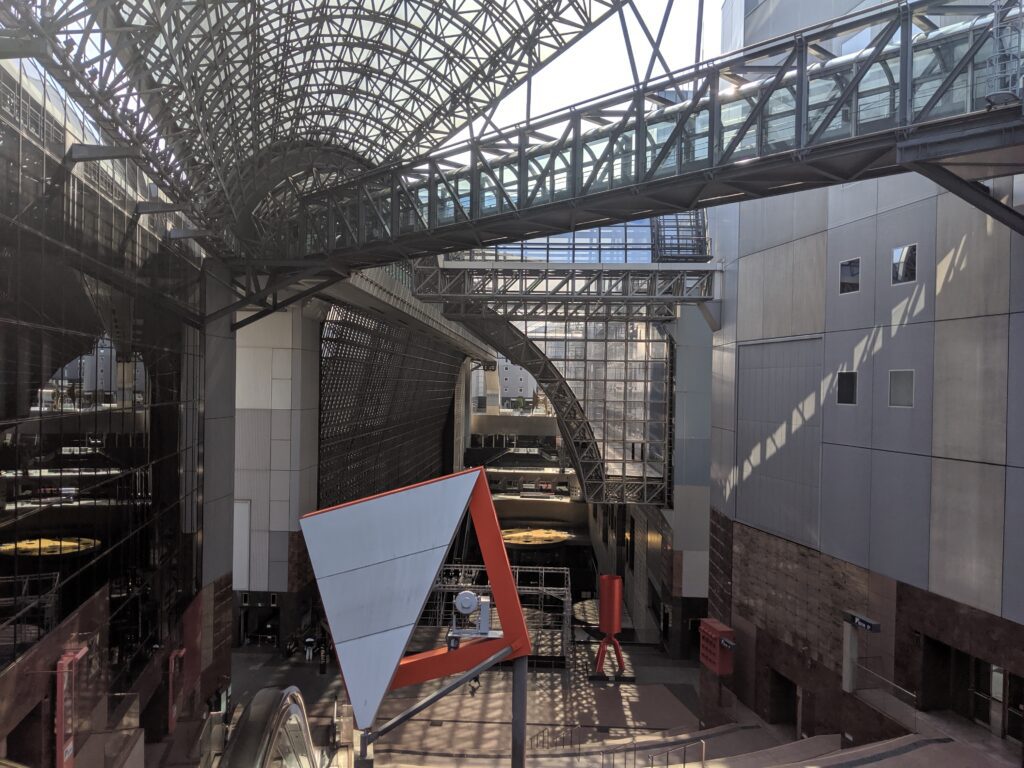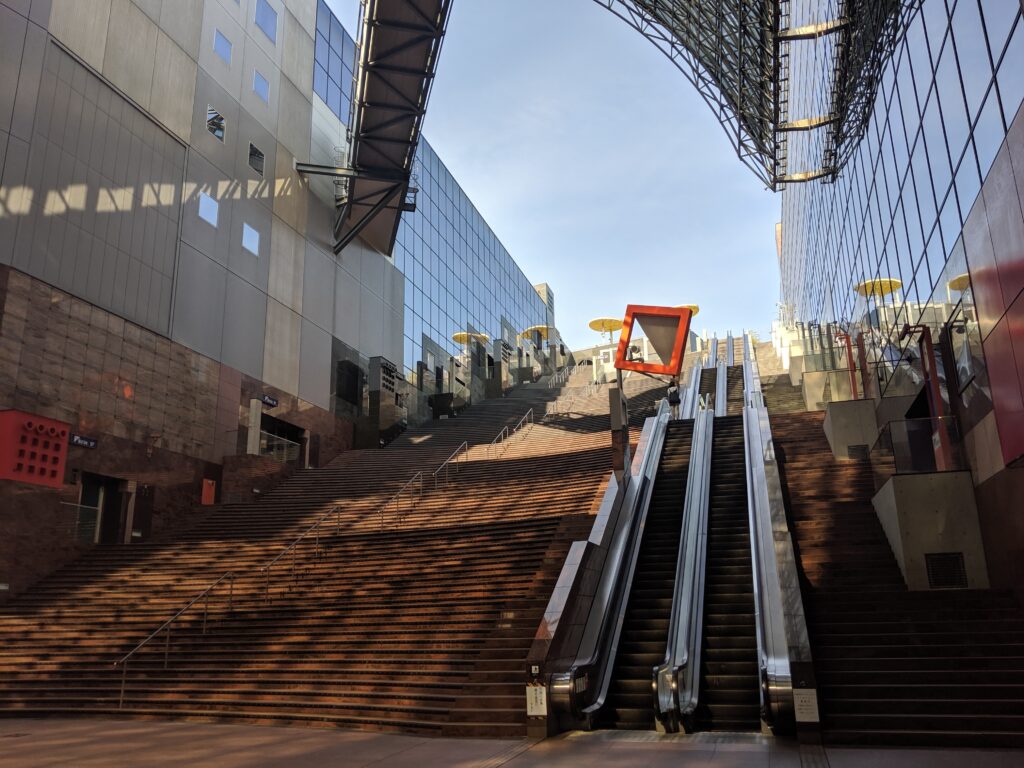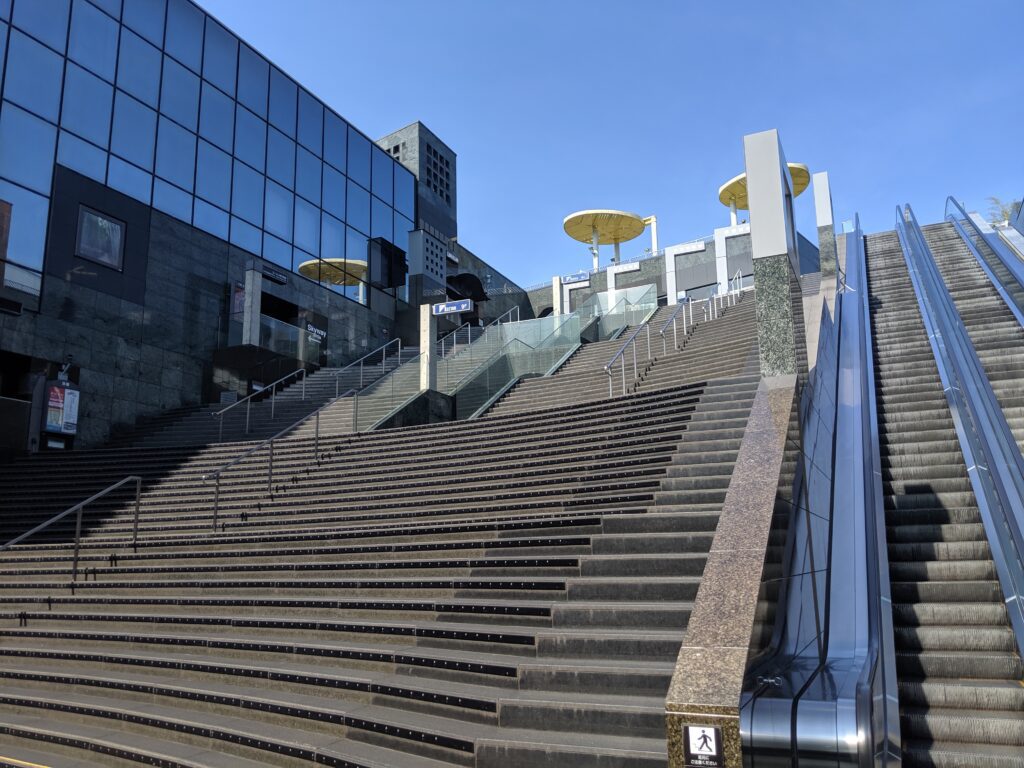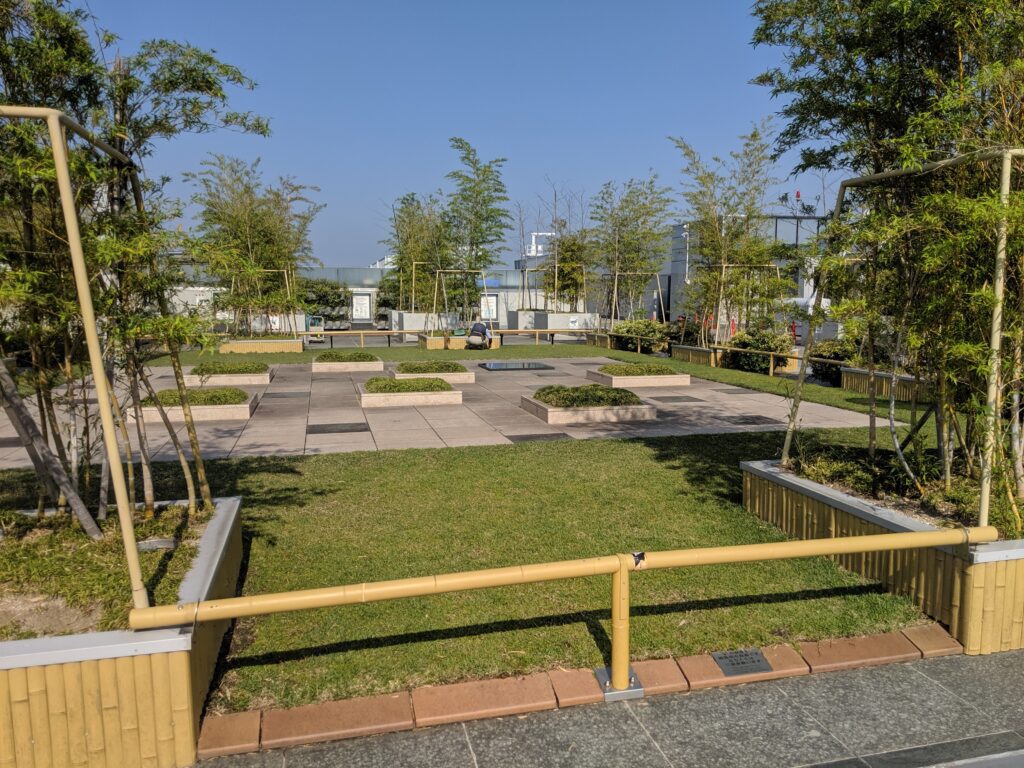 Japan Van prepares various tour itineraries for you to enjoy the view in Japan.
The minimum itinerary days is more than 5 days.
Contents of our service: We can arrange a car and a National Government Licensed Guide Interpreter for your trip.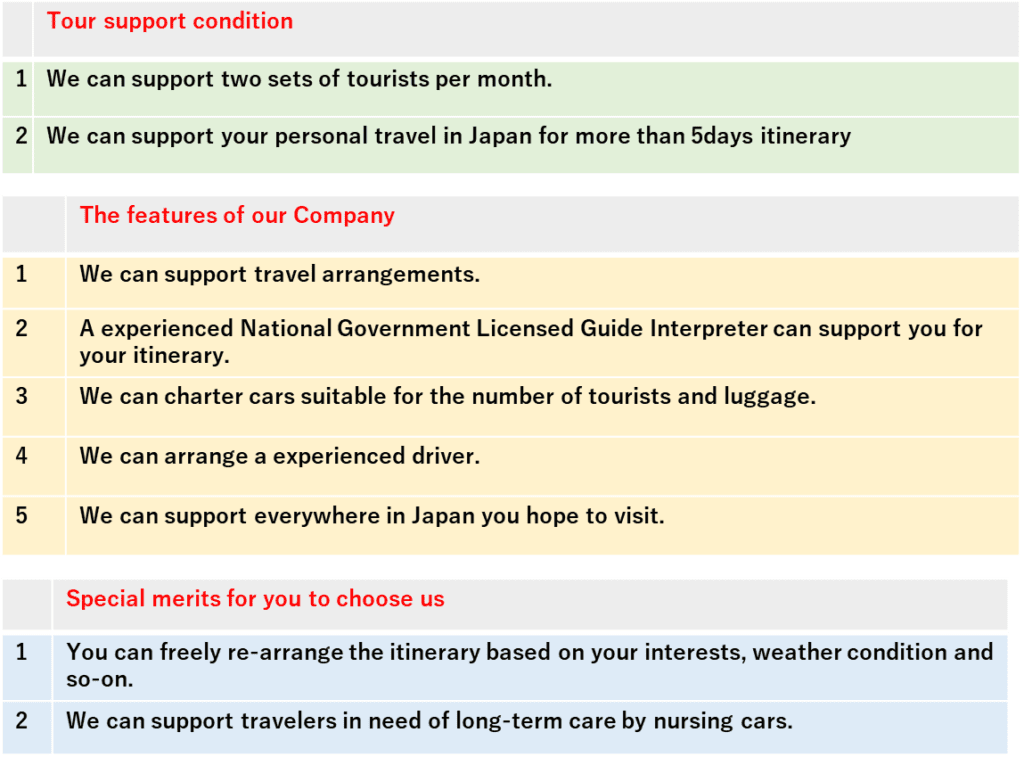 | | |
| --- | --- |
| | Car charter and a guide condition |
| 1 | Number of tourists: 2pax – 12pax |
| 2 | Charter time and guide condition: 12 hours (including 4 hours resting time) |