1) The place where you can experience:
(Entokuin temple):
Entokuin temple is the sub-temple of Kodaiji temple and located in the east of Kyoto named Higashiyama near Kodaiin temple. After the death of Nene who was the wife of Toyotomi Hideyoshi who had unified Japan for the first time in Japan in late half of 18th century, her nephew set this temple as her family temple.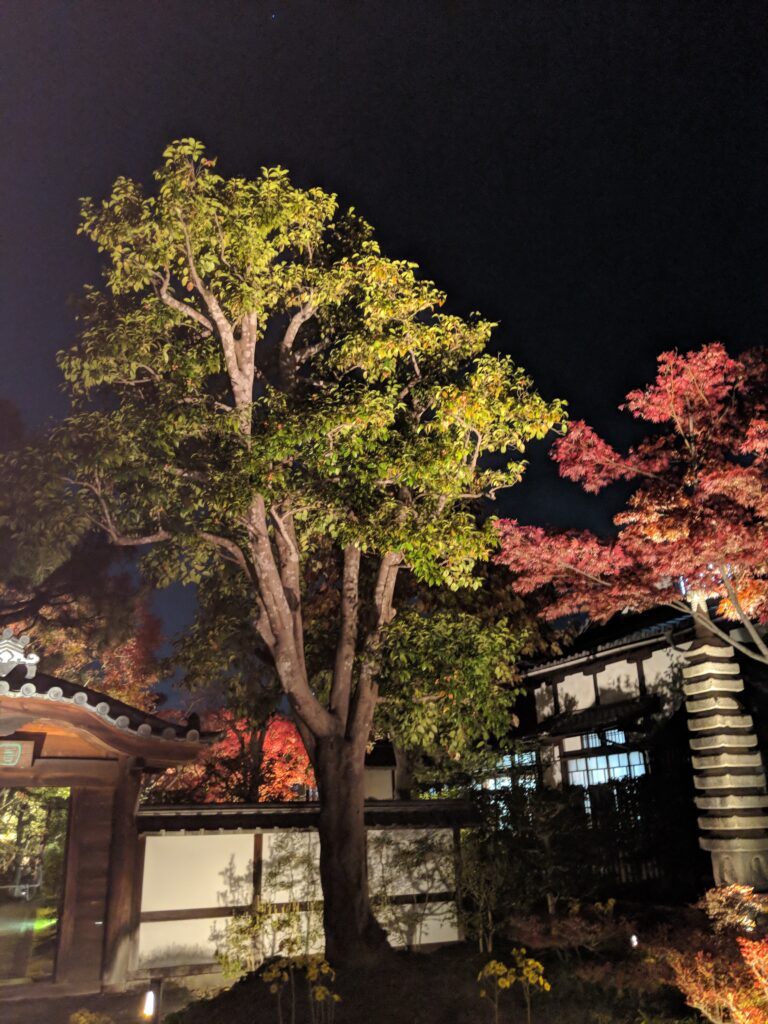 Karamon (Chinese style gate) :
Karamon (Chinese style gate) on the entrance of Entokuin temple and the surrounding landscape: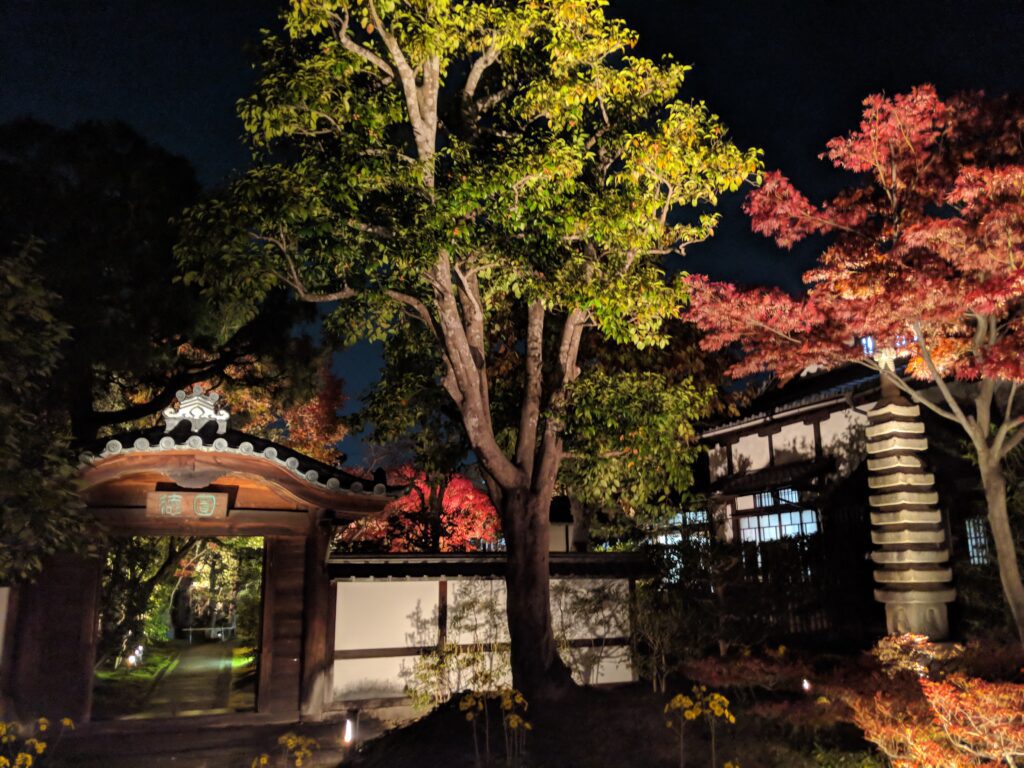 South side garden named "Nantei":
After walking through Karamon gate, you can find Hojyo hall from where you can appreciate the south side garden named "Nantei".
This garden was arranged recently in the end of 20th century and white sands combined with various flowers for each season are beautiful under lighted up in the night.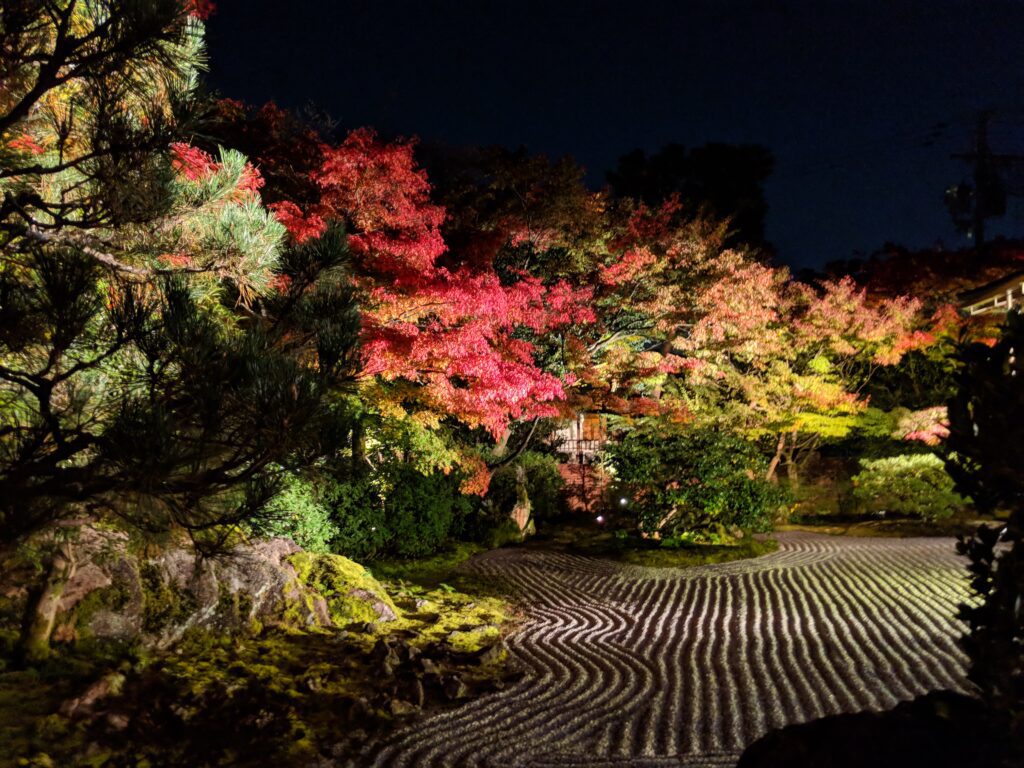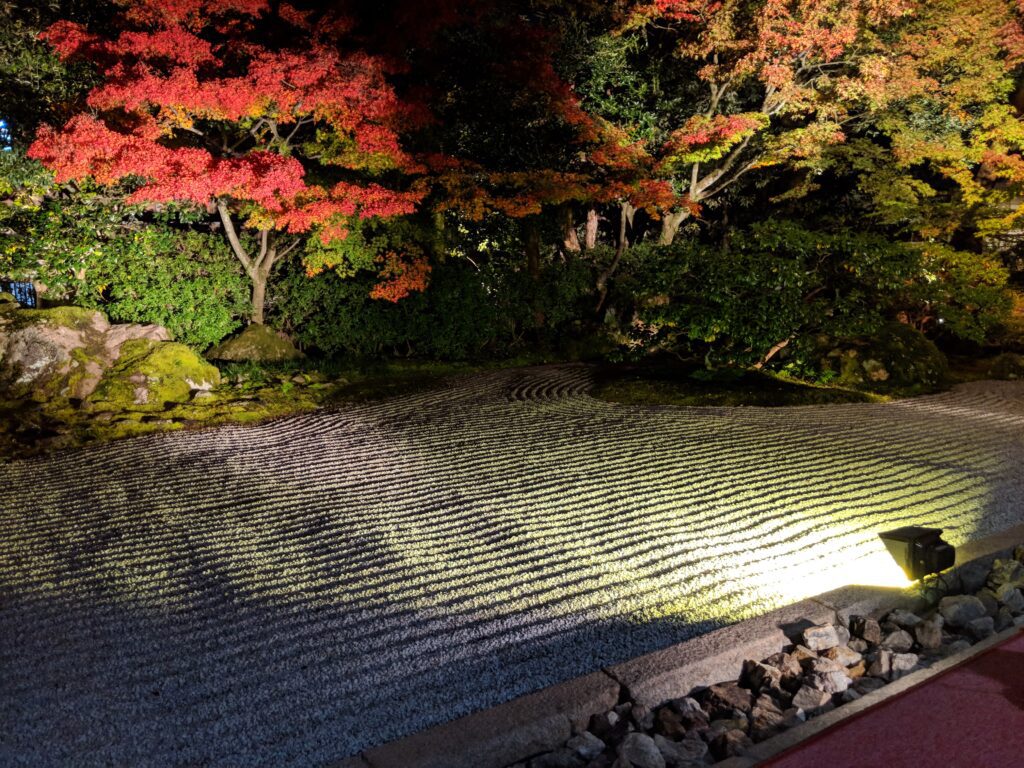 Room inside Hojyo:
In this room, you can appreciate paintings written on sliding doors such as pines, bamboos, plums, snow, moon and flowers.
The background color of the paintings are gold and have us felt the gorgeous atmosphere.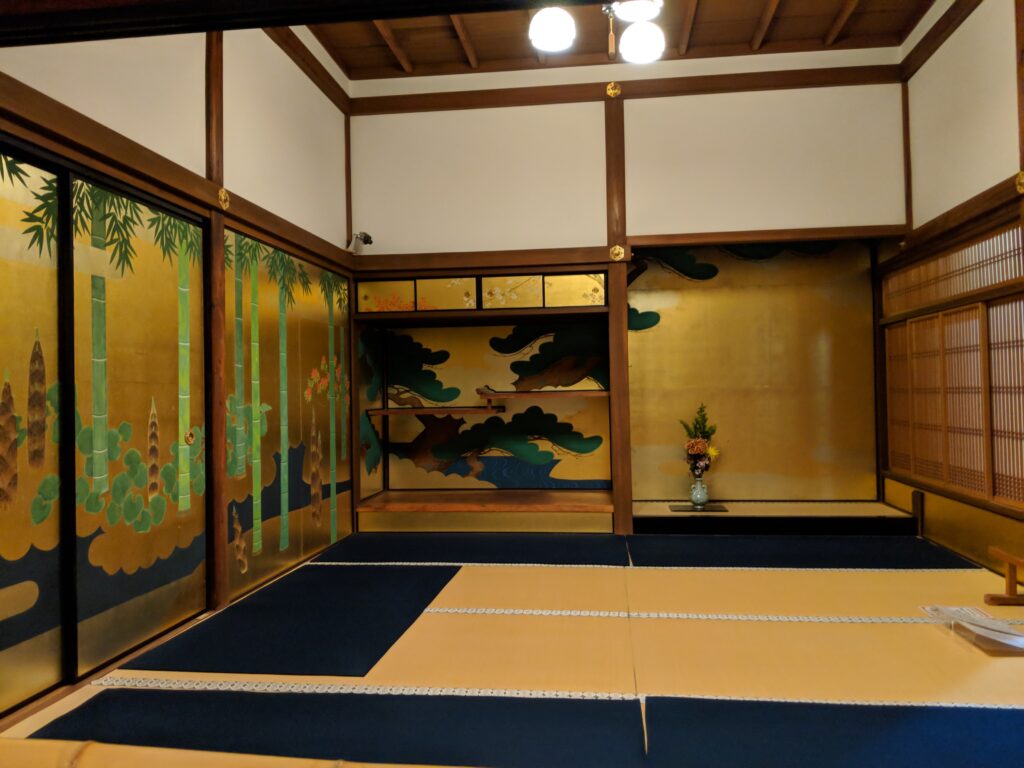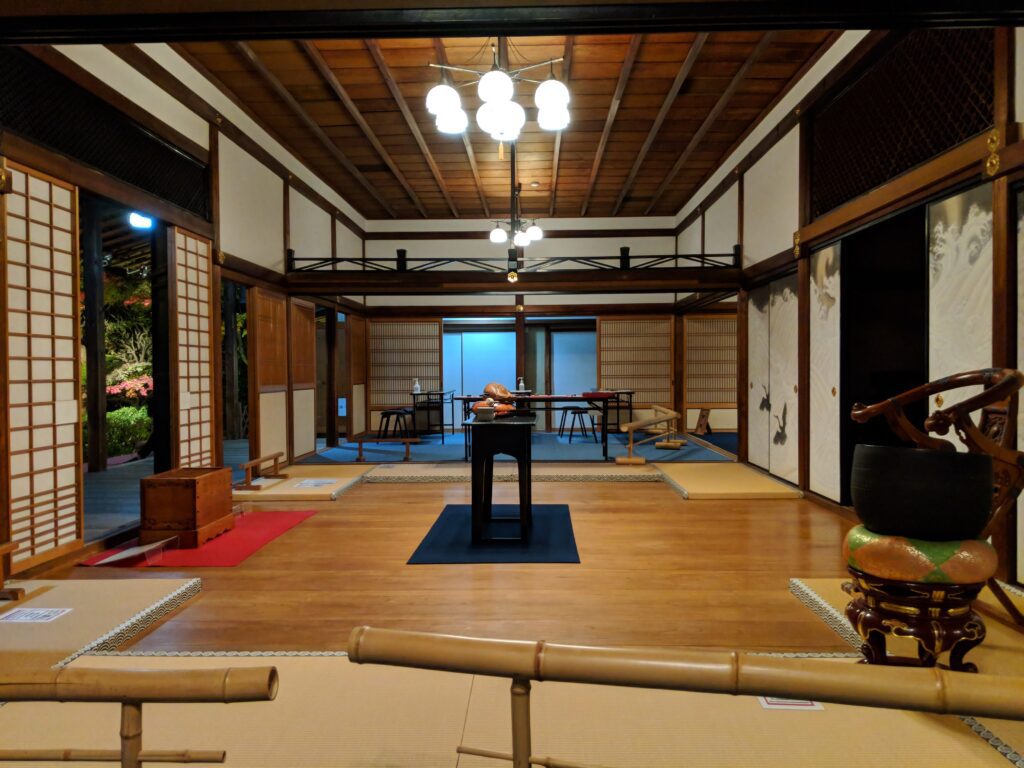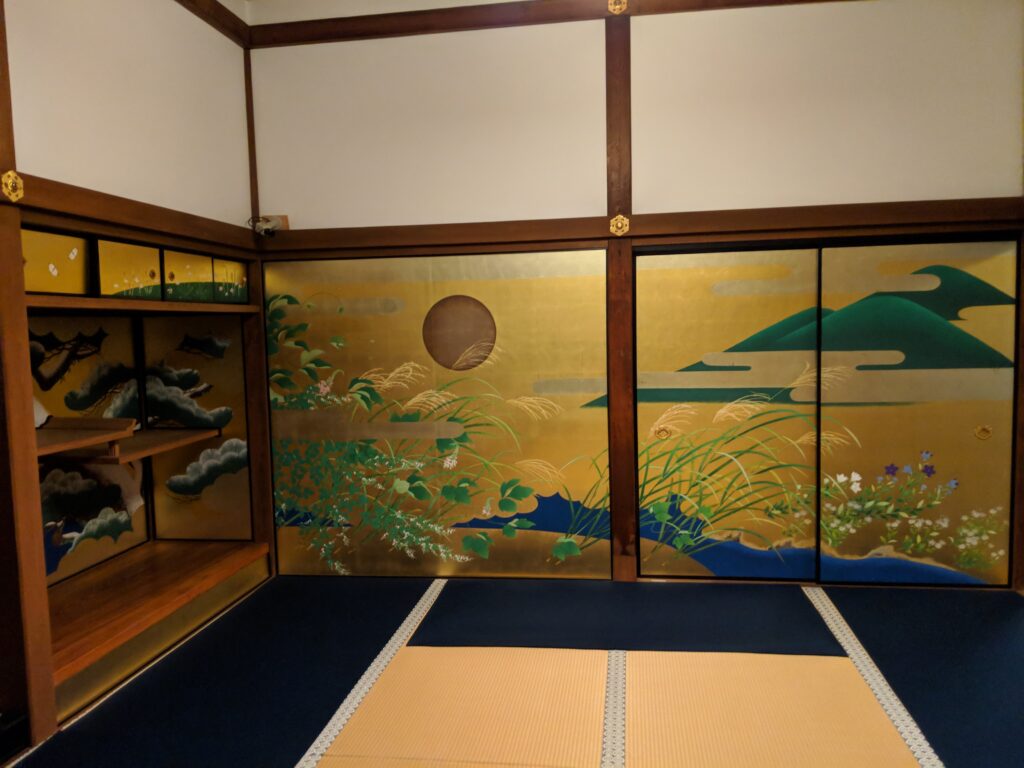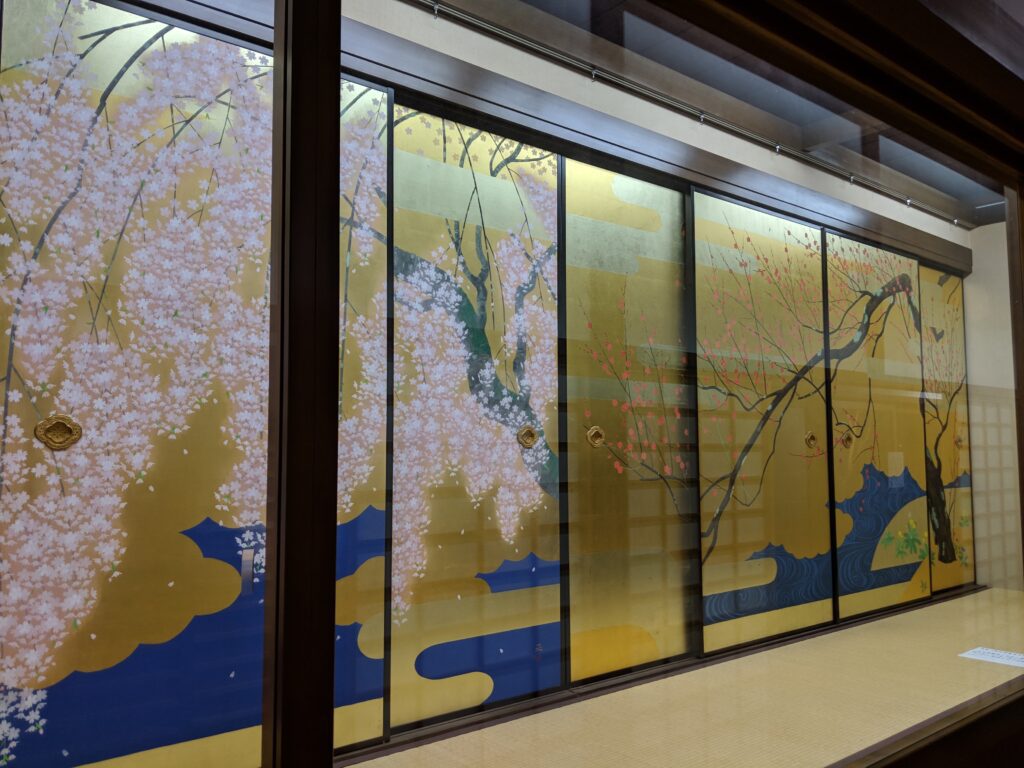 Hokutei (north side garden):
Hokutei (north side garden) is located on surroundings of the study room was built in Azuchi-Momoyama period (1573-1600).
The building has been kept as it was when created and registered as National scenic spot.
There are lots of rocks arranged in this garden with combined by white sands, moss and maple trees with autumn color leaves in the backside.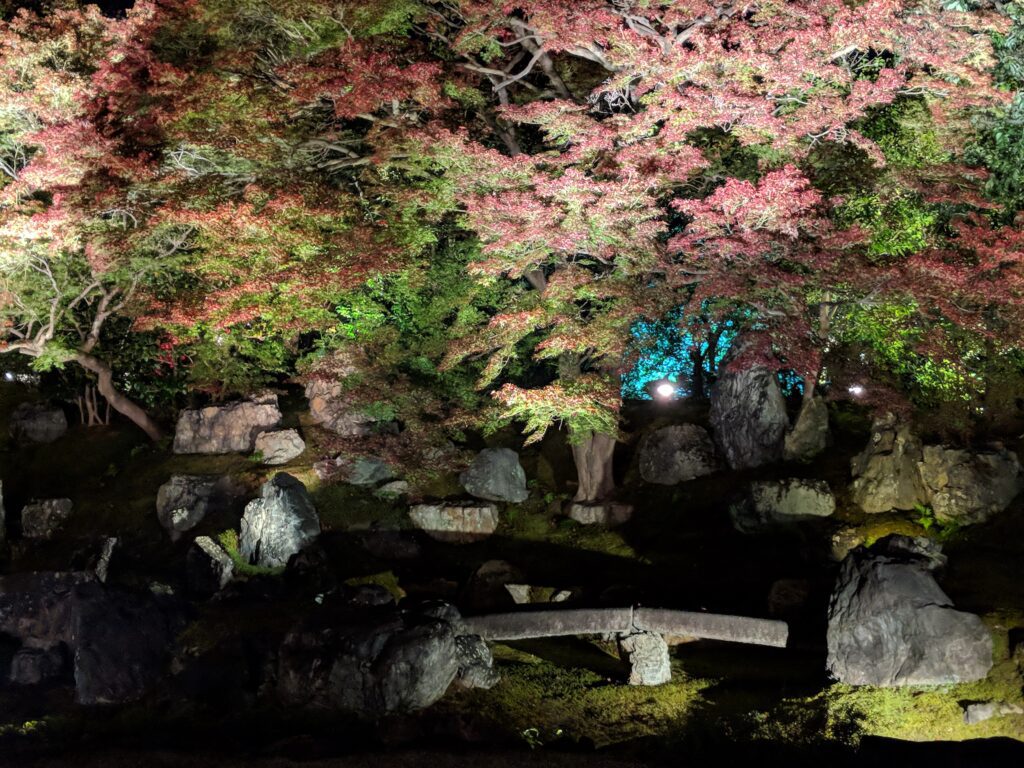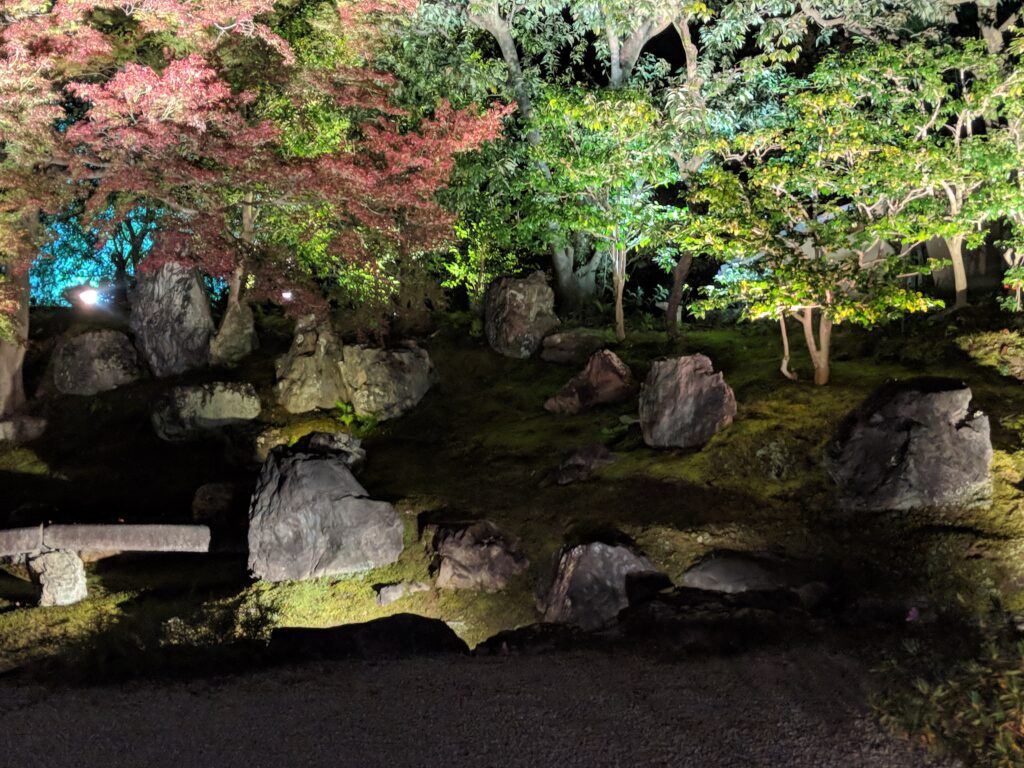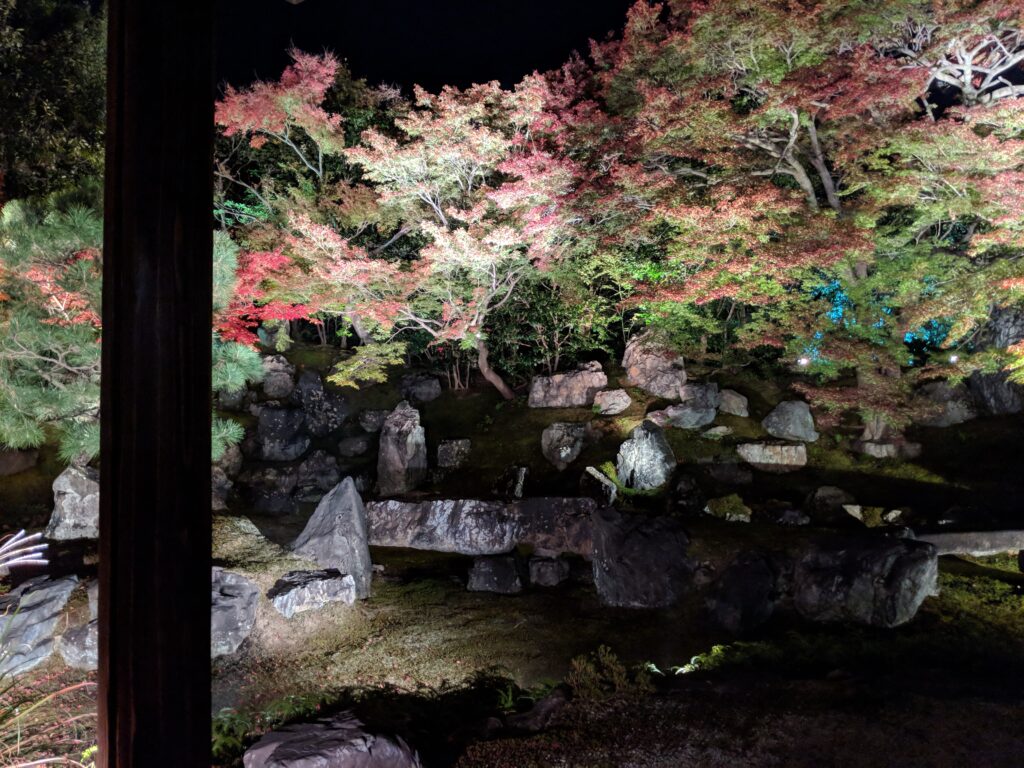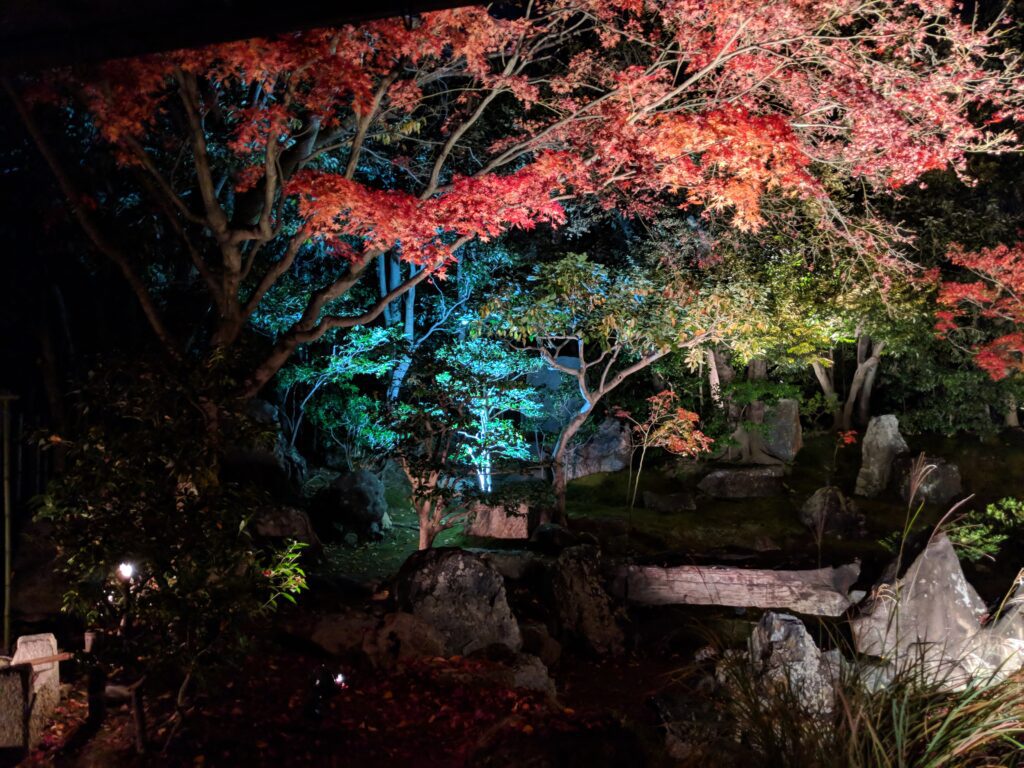 2) The place where you can enjoy::
(Japanese Modern Architecture of Kyoto city museum):
Maeda Kenjirou designed and built in 1933. This is the oldest public museum in Japan.
His idea was selected within 188 competition entries. This building was re-designed with renewal work starting in 2017 and finished in 2020 by Aoki Jun and Nishizawa Tetsuo.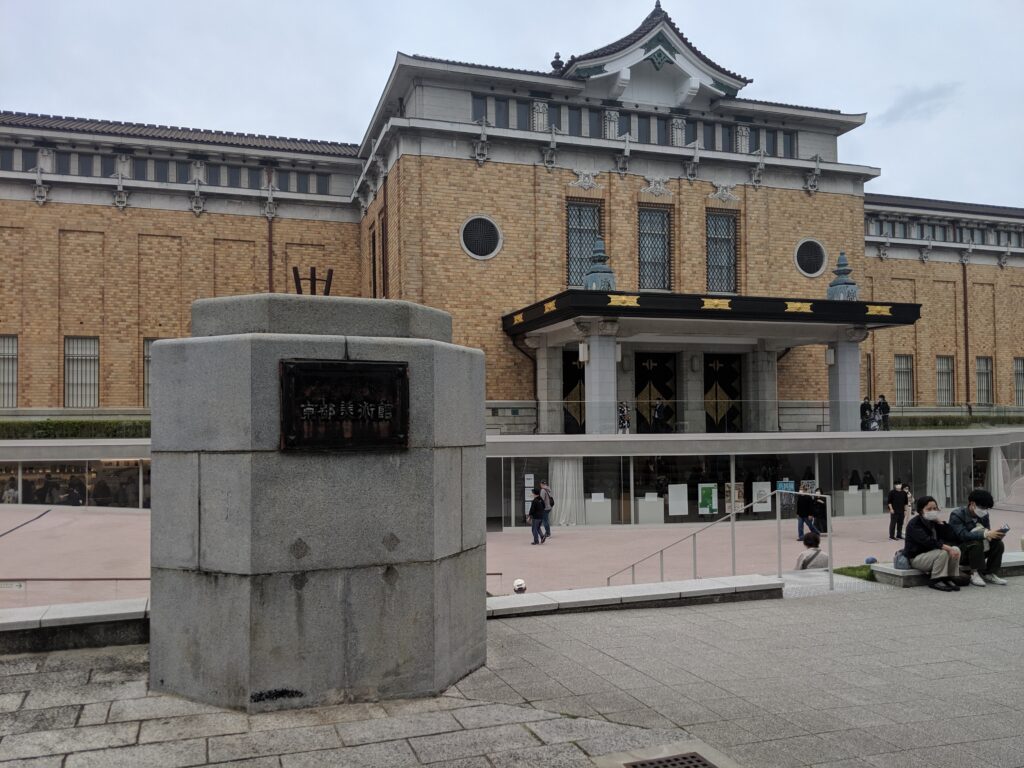 (a) Architectural style:
Reinforced concrete with adding Japanese ancient taste.

(b) Entrance:
A small Chidori hafu with tiles and warp shape in front of the building, The design of traditional metal fittings such as hanging fish are decorated there. This building is all-in-one configuration with the approach to Heian shrine and the outer-space of the front building combined. The entrance was re-built by digging out the front plaza using gentle slope which are covered with glass.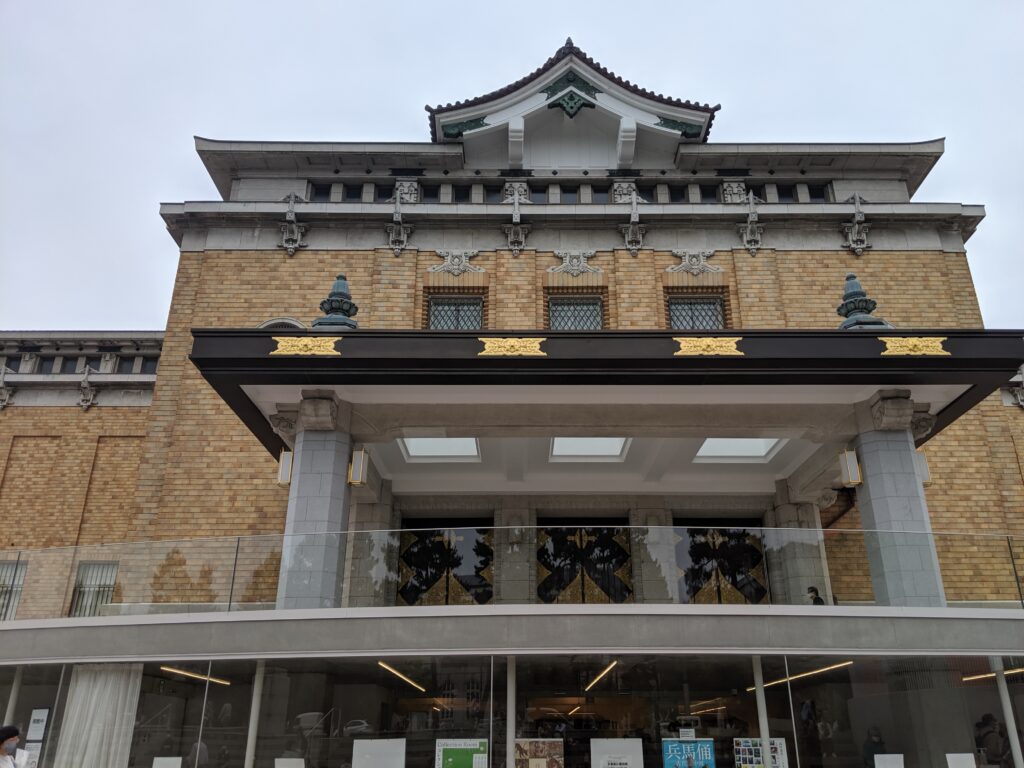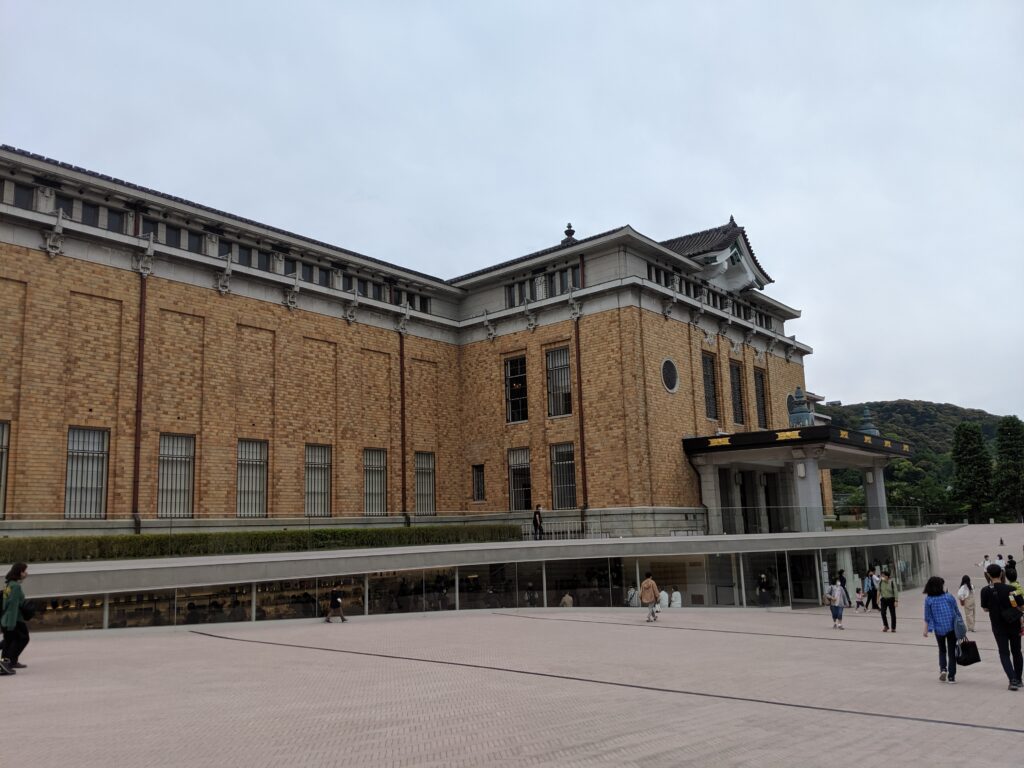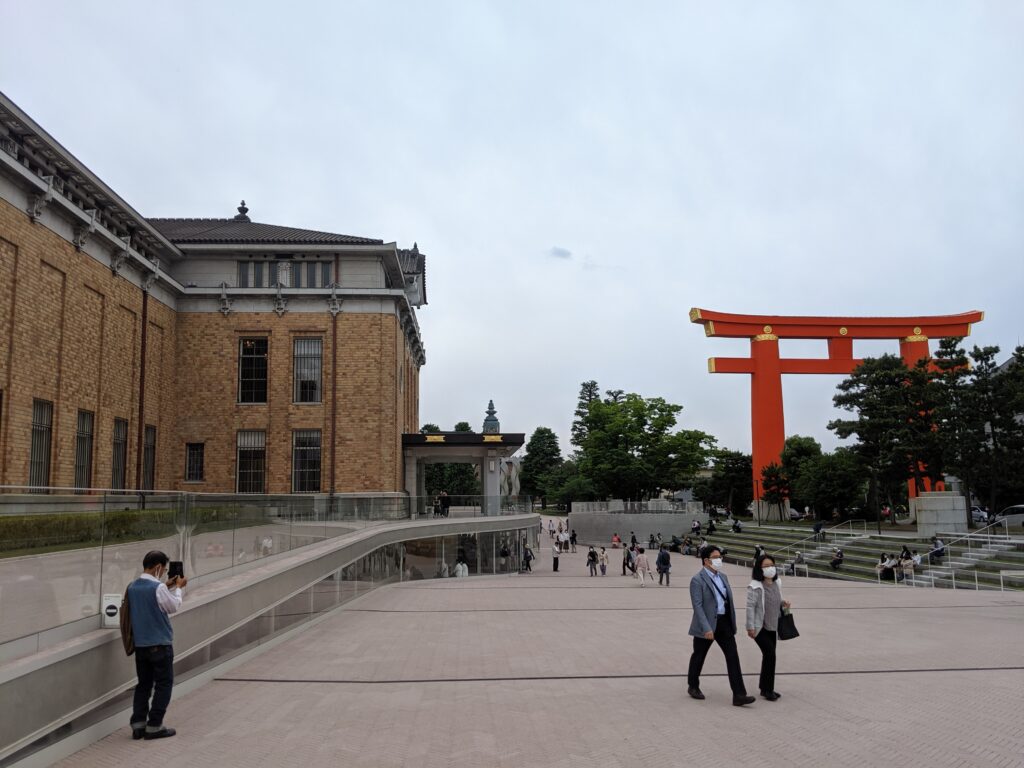 (c) Walls/Windows:
Scratch tiles of about 25,000 pieces are pasted on all the walls.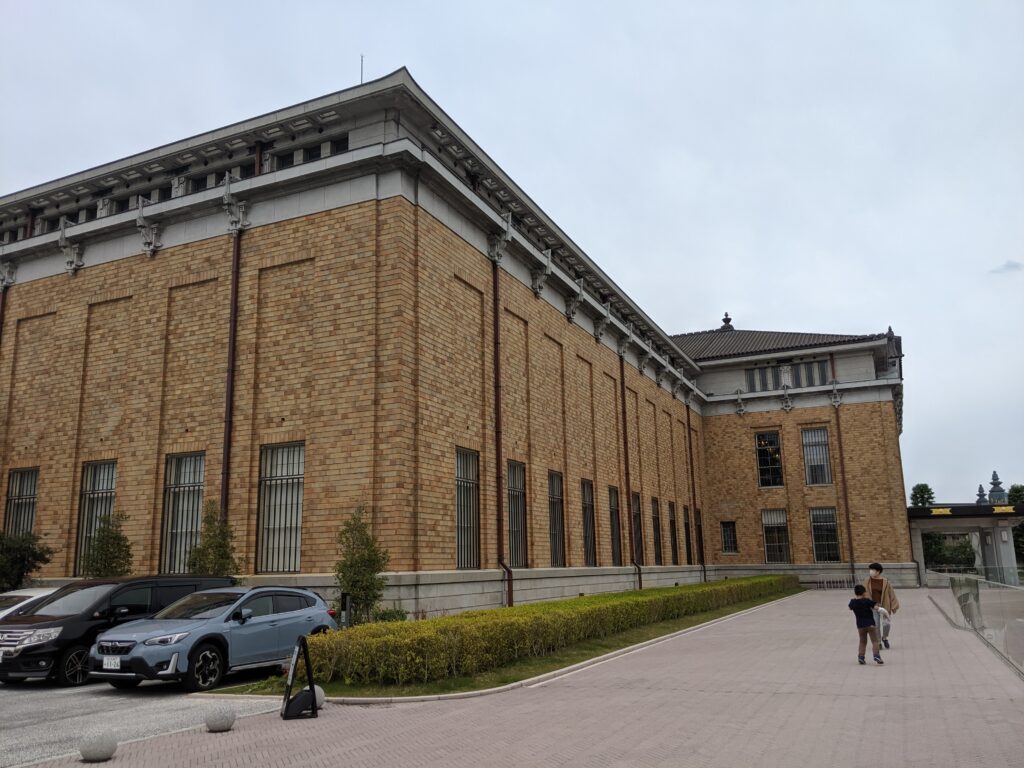 (d) Interior:
The exhibit room get light from the window of upper side.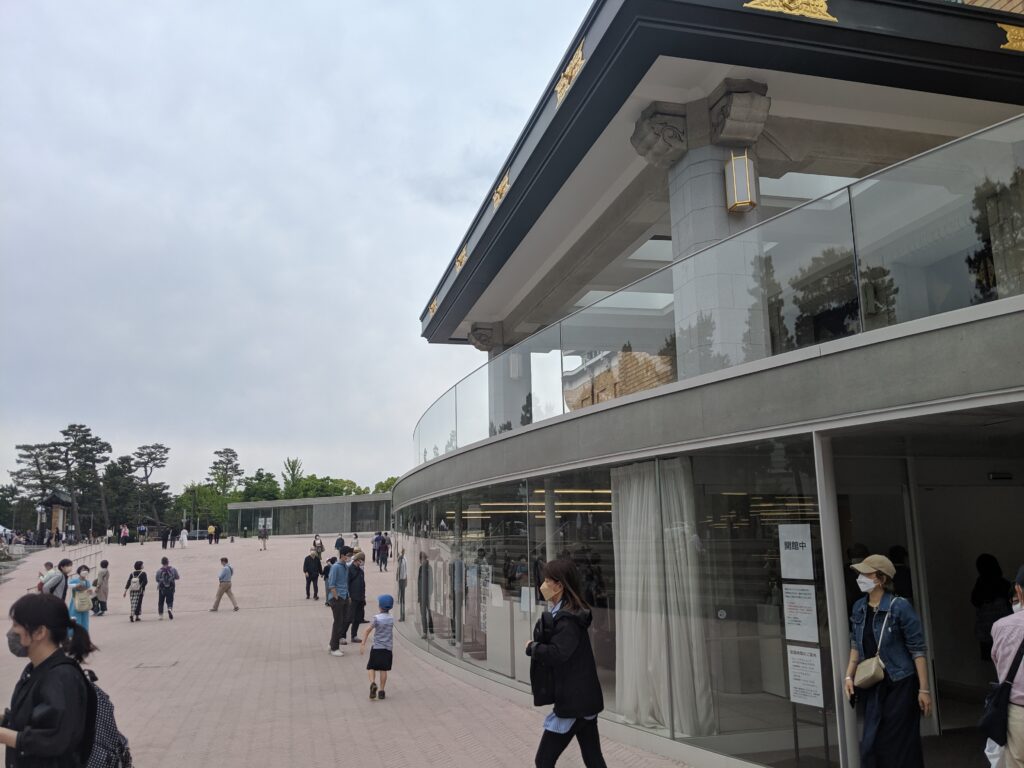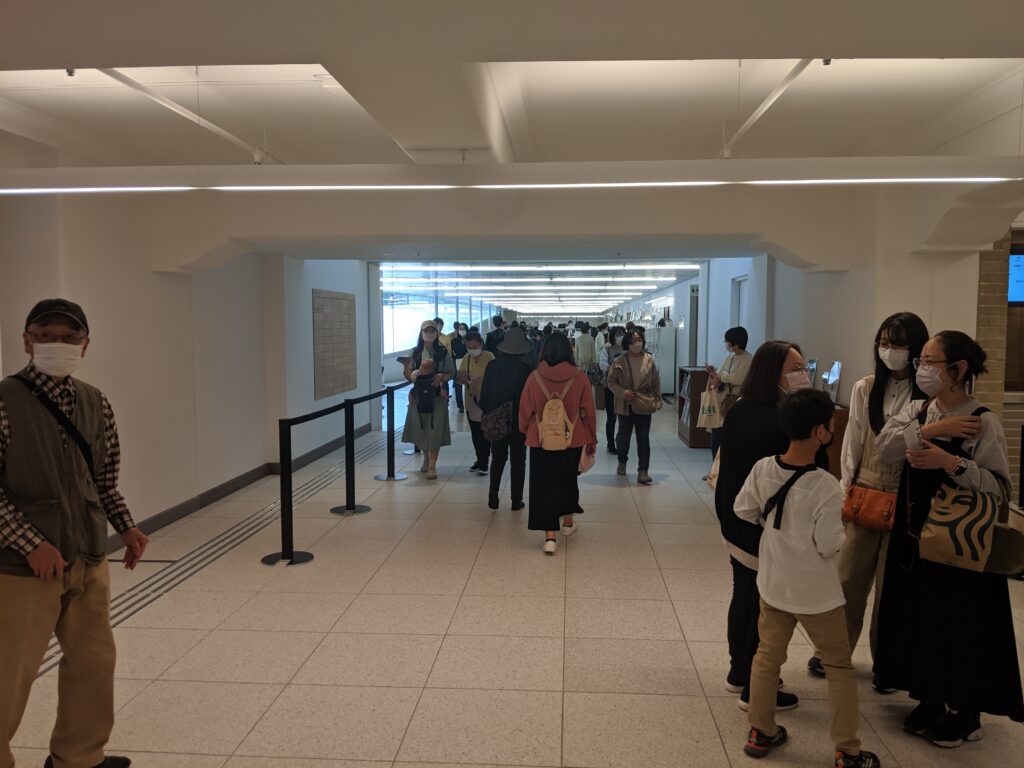 Japan Van prepares various tour itineraries for you to enjoy the view in Japan.
The minimum itinerary days is more than 5 days.
Contents of our service: We can arrange a car and a National Government Licensed Guide Interpreter for your trip.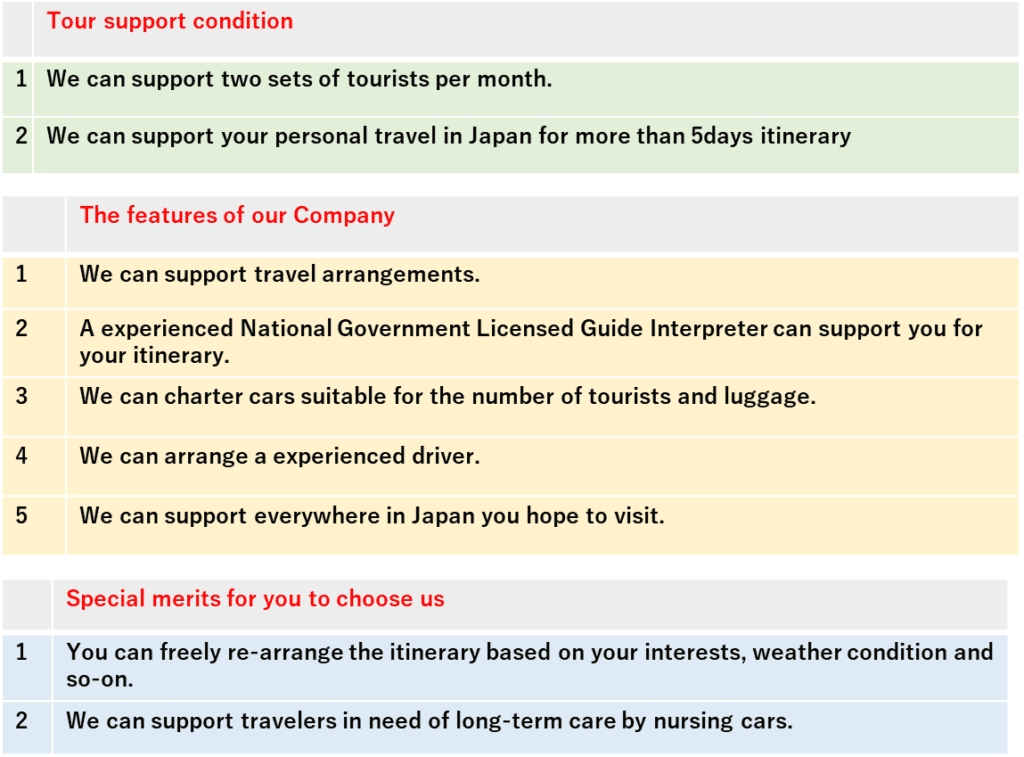 | | |
| --- | --- |
| | Car charter and a guide condition |
| 1 | Number of tourists: 2pax – 12pax |
| 2 | Charter time and guide condition: 12 hours (including 4 hours resting time) |