Gunma Prefecture is located around 100km north-west from Tokyo and surrounded by other five prefecture such as Fukushima & Niigata with North direction, Nagano with West direction, Saitama with South direction and Tochigi with East direction.
Therefore, Gunma is an inland prefecture. Around 2/3 of the prefecture is the area of hill and mountain range.
Please refer the photo figure which shows the main tour spots in Gunma which we created.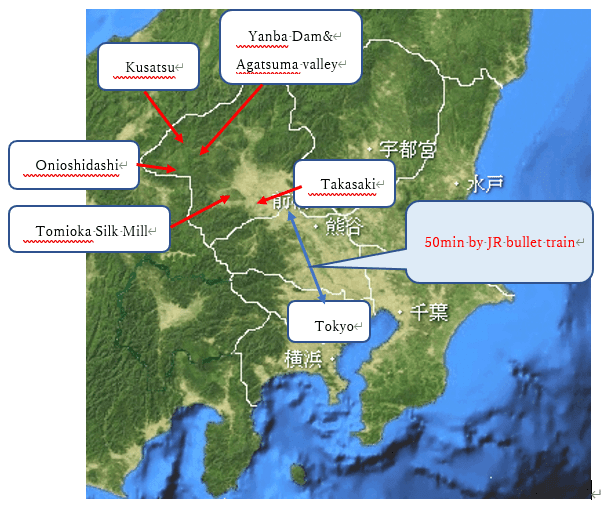 1) The place where you can experience:
(Yanba Dam):
Yanba Dam was constructed in Agatsuma District which is located in 50km north -west from Takasaki city. This Dam is the multipurpose one for adjustment to flood, the correct maintenance of the river flow, security of tap water and industrial water and power generation.
This dam construction finished in March 2020 with spending about 50 years by overcoming various obstructions. You can observe the magnificent Dam landscape including the reservoirs from the observatory floor.
According to the announcement of Japan Ministry of Land, the effect of adjustment to flood for the enormous typhoon occurred in 2019 by seven dams located in north side of Gunma prefecture including this Yanba Dam was to lower the water level with about 1 meter. The effect prevented the predicted big damage of Gunma.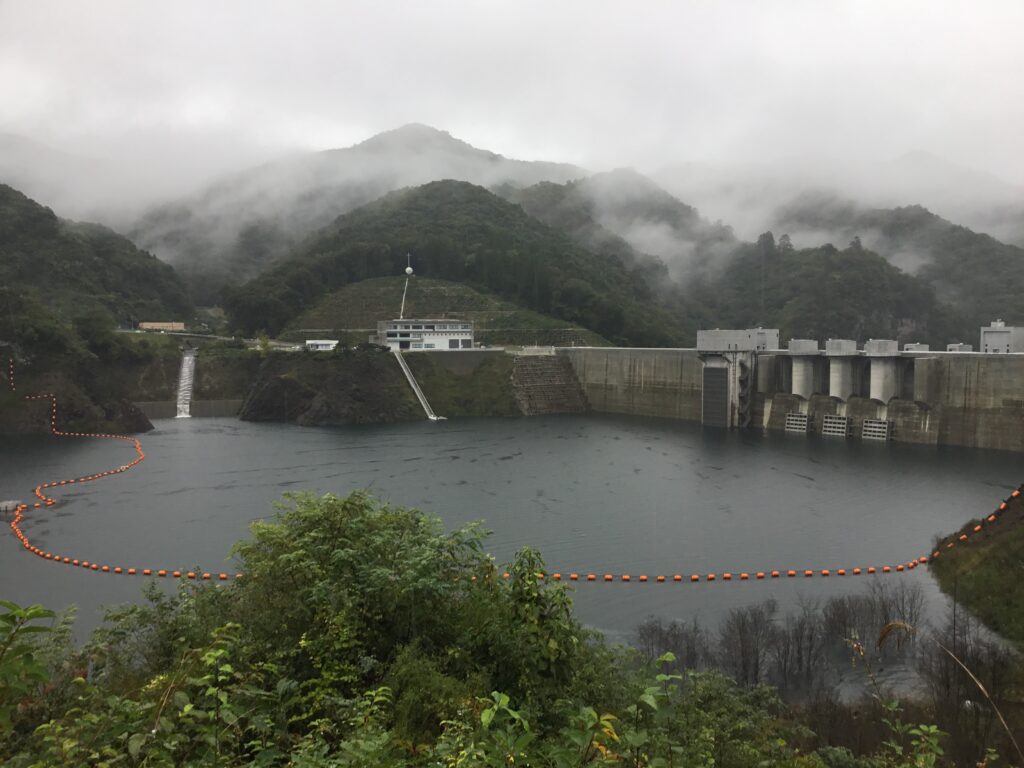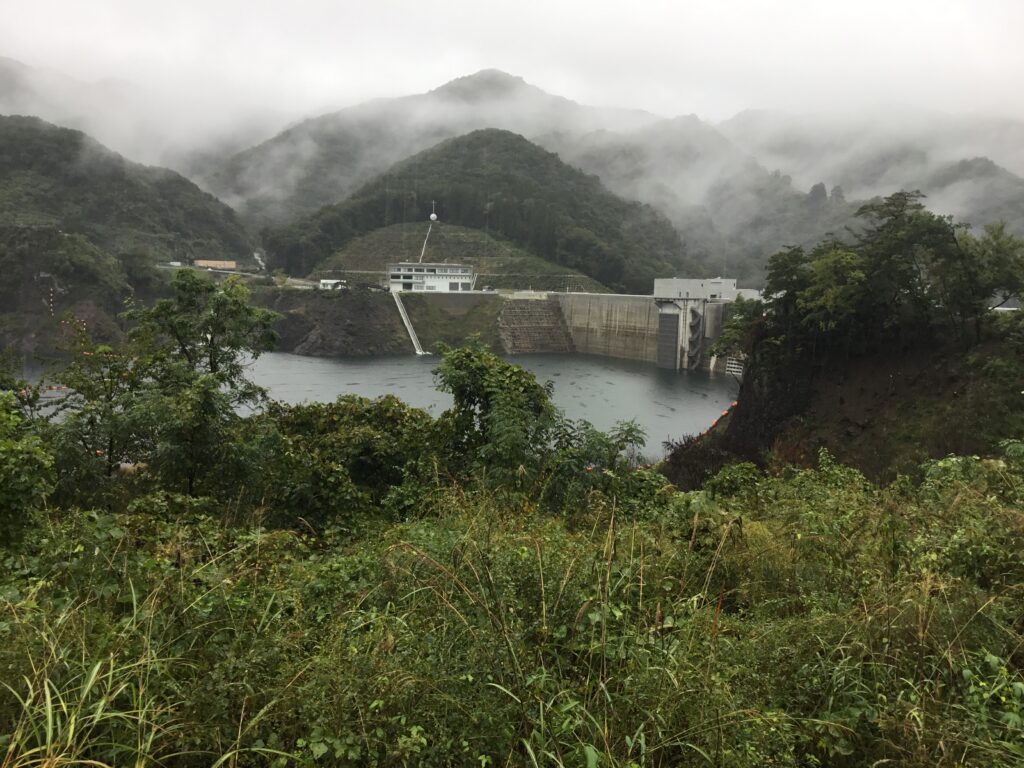 (Agatsumakyou valley) 
Agatsuma river flow is originated from the area near Gunma Tsumagoi village that is located in about 70km north west from Takasaki city.
There is an Agatsumakyou valley located within the flow of Agatsuma river. There exists continuous strange spectacles which has been created by erosion of andesite due to the river water flow. The spectacles include Cliffs, waterfalls, deep valleys and so-on.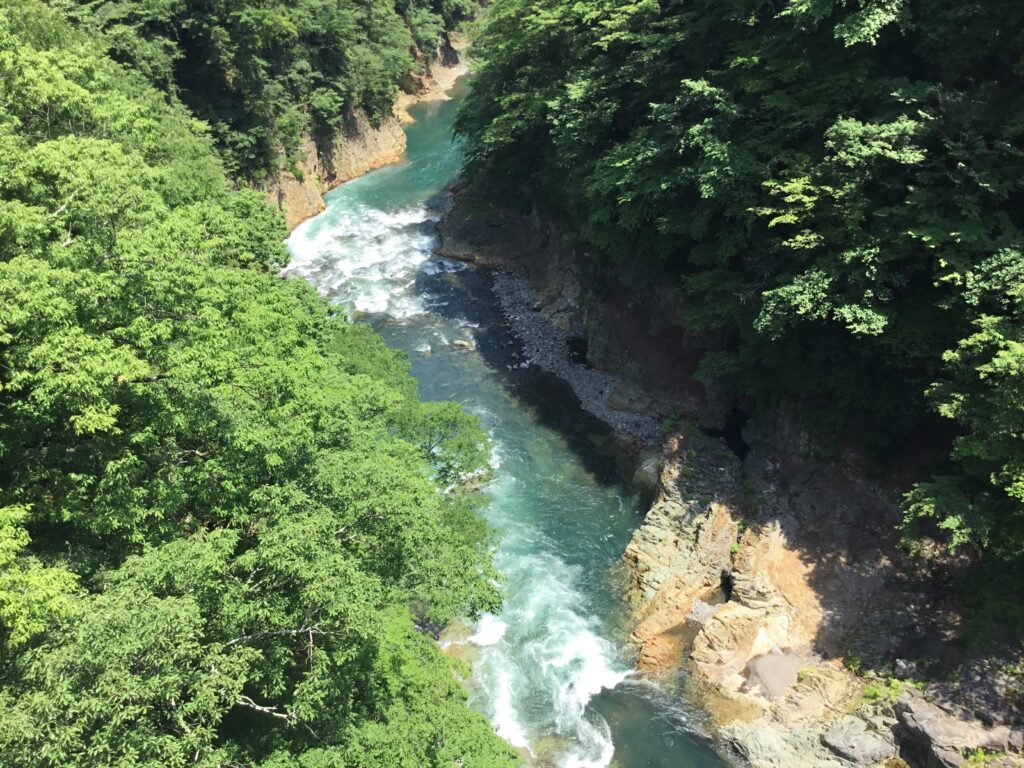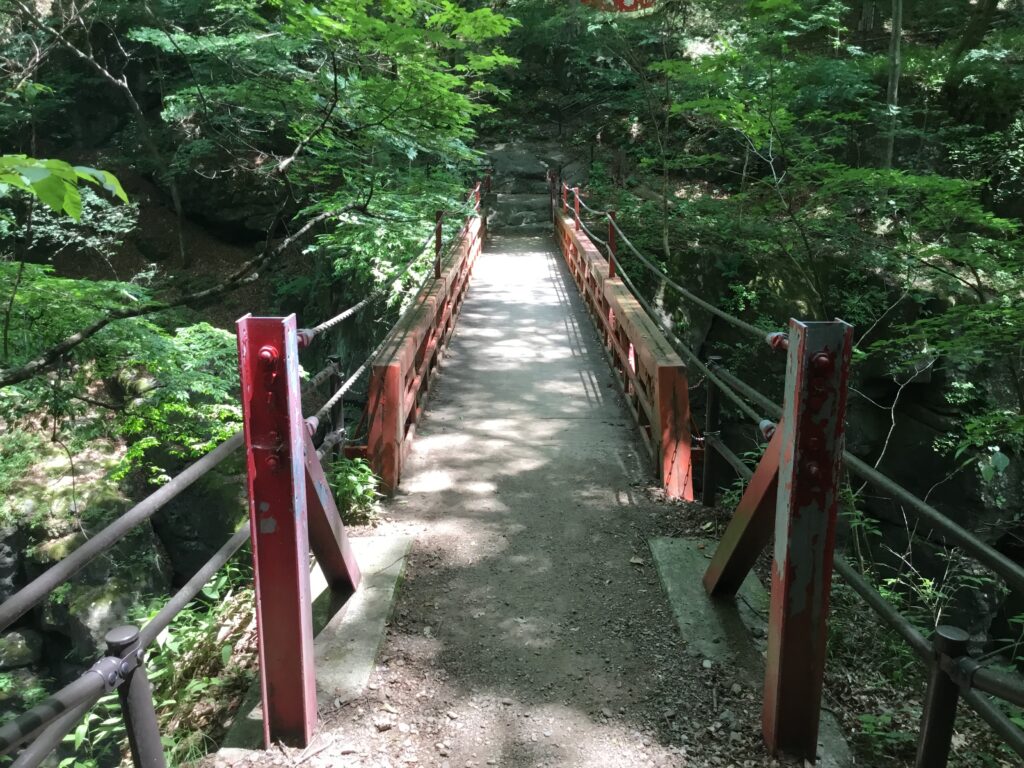 Specially, the valley area named "Hacchou-Kuragari" is the representative scenic spot whose river width as 4 meter and river depth as 50 meter.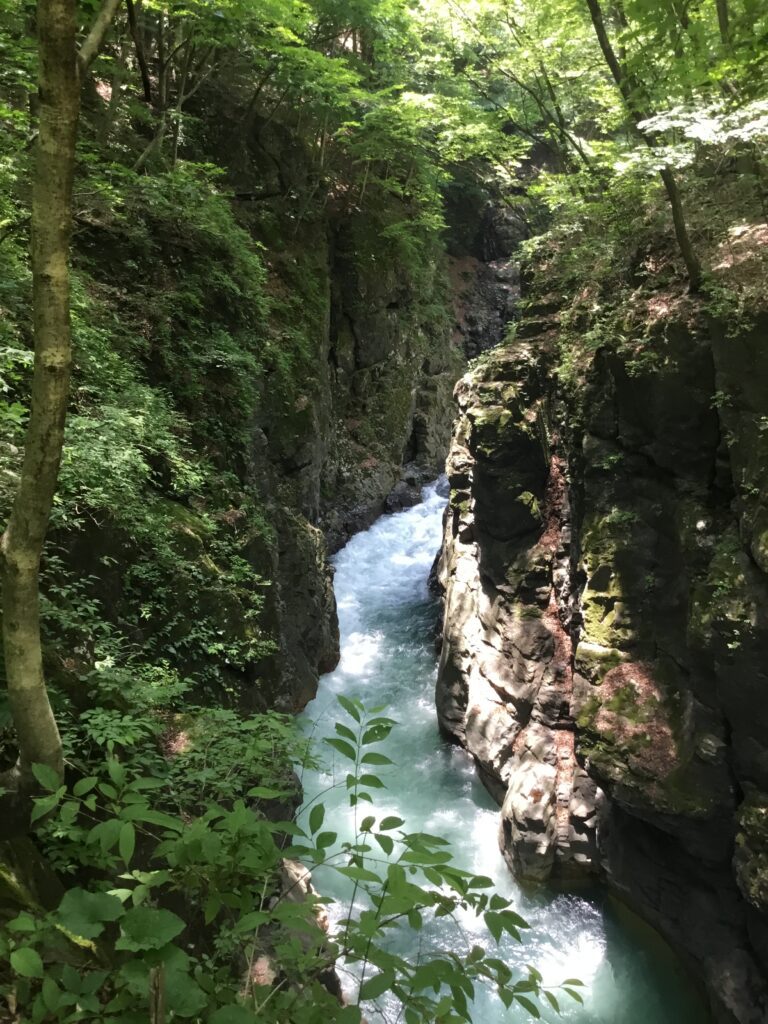 2) The place where you can enjoy:
(Kusatsu onsen)
More than 200 kinds of Onsen (hot spring resort) are located here in Gunma such as Kusatsu, Ikaho, Minakami and so-on.
Kusatsu onsen is located about 70km north-west from Takasaki city. The area of mineral deposits harvested named "Yubatake" is located on the center of Kusatsu onsen. The hot spring originated by this place are supplied to almost all inns in Kusatsu. This Yubatake was designed by Taro Okamoto who was one of the greatest artists in the world.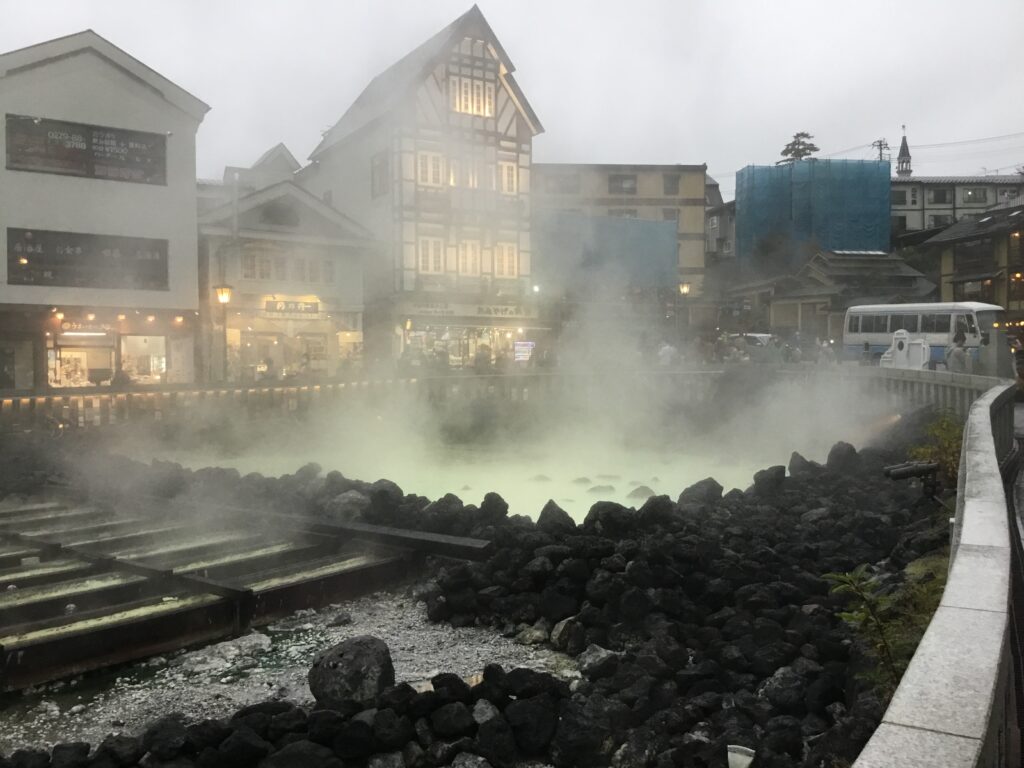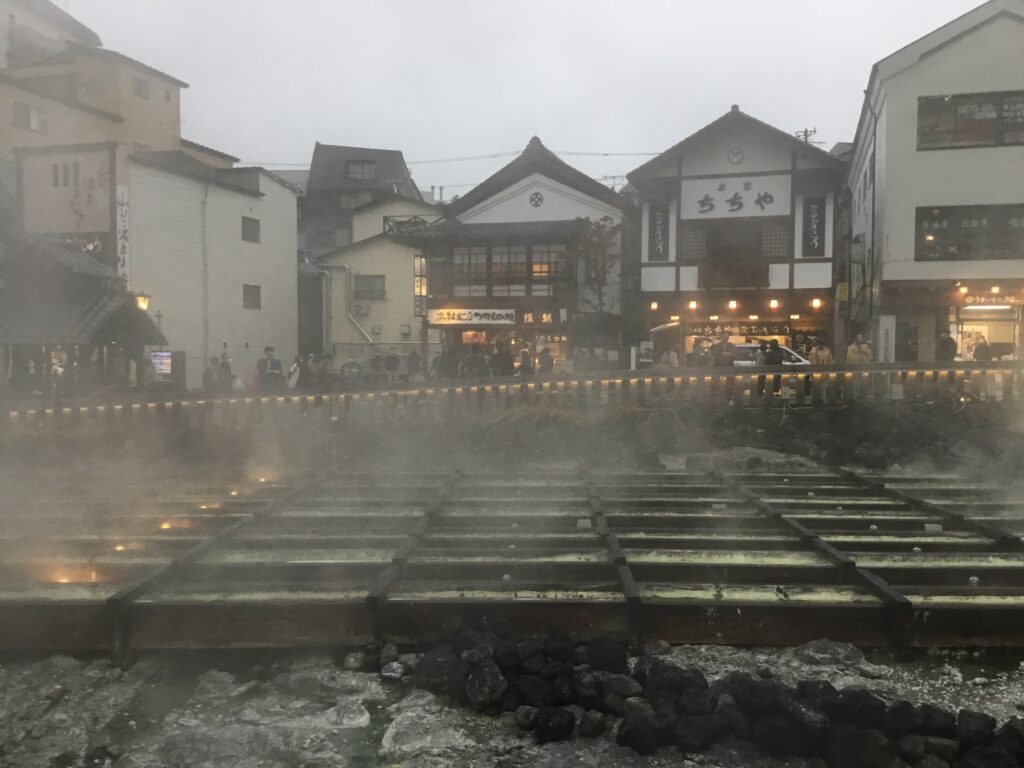 Kusatsu onsen is one of the most famous hot spring resort in Japan for its overwhelming natural beauty and the highest quality water of large volume in Japan. This hot spring is known for its therapeutic effects of acid springs with strong sterilizing power which descend from Mt. Shirane. Another main feature is the "Yumomi Show," which allows visitors to experience the classical method of cooling hot water with 1.8 meters long paddles.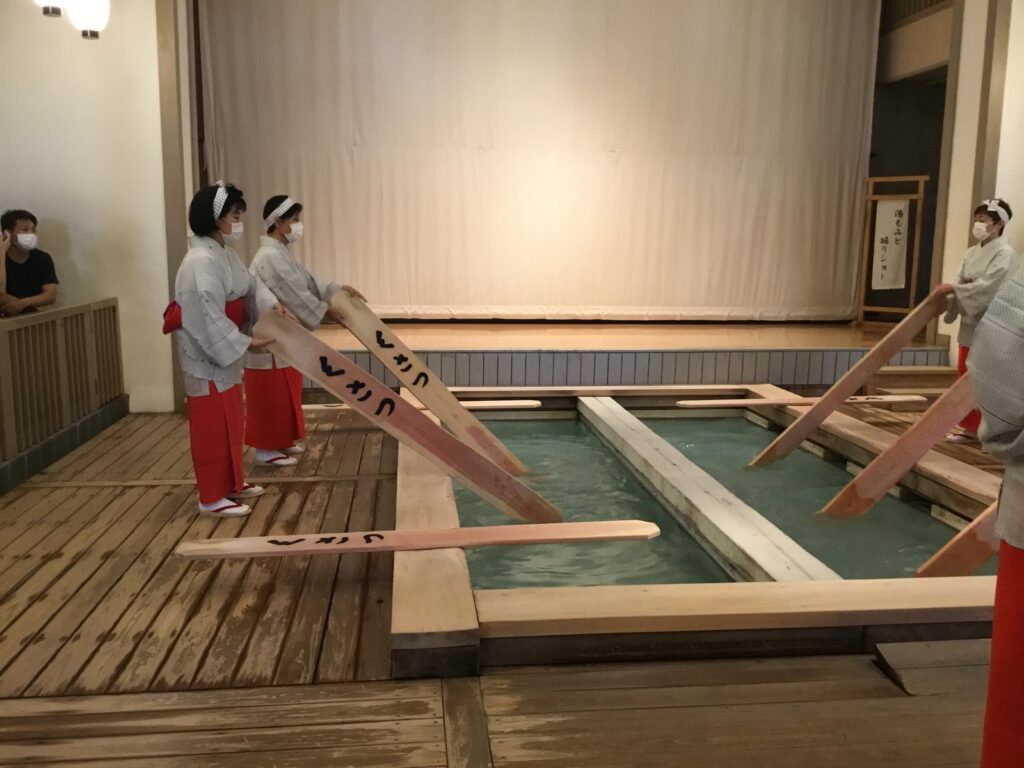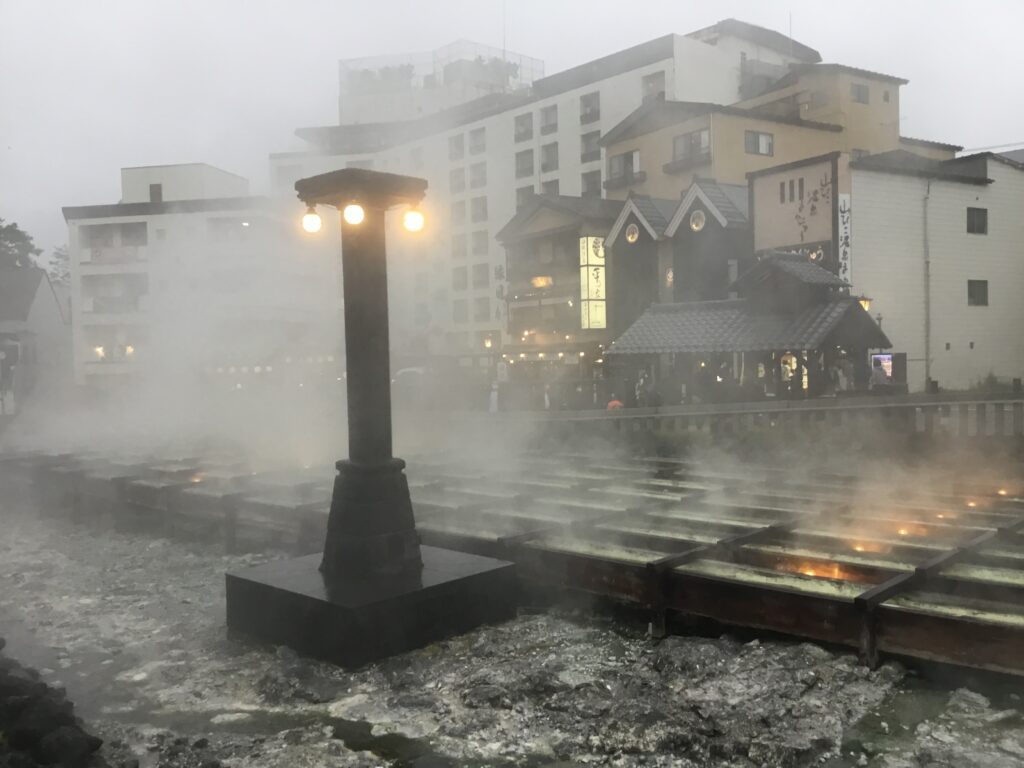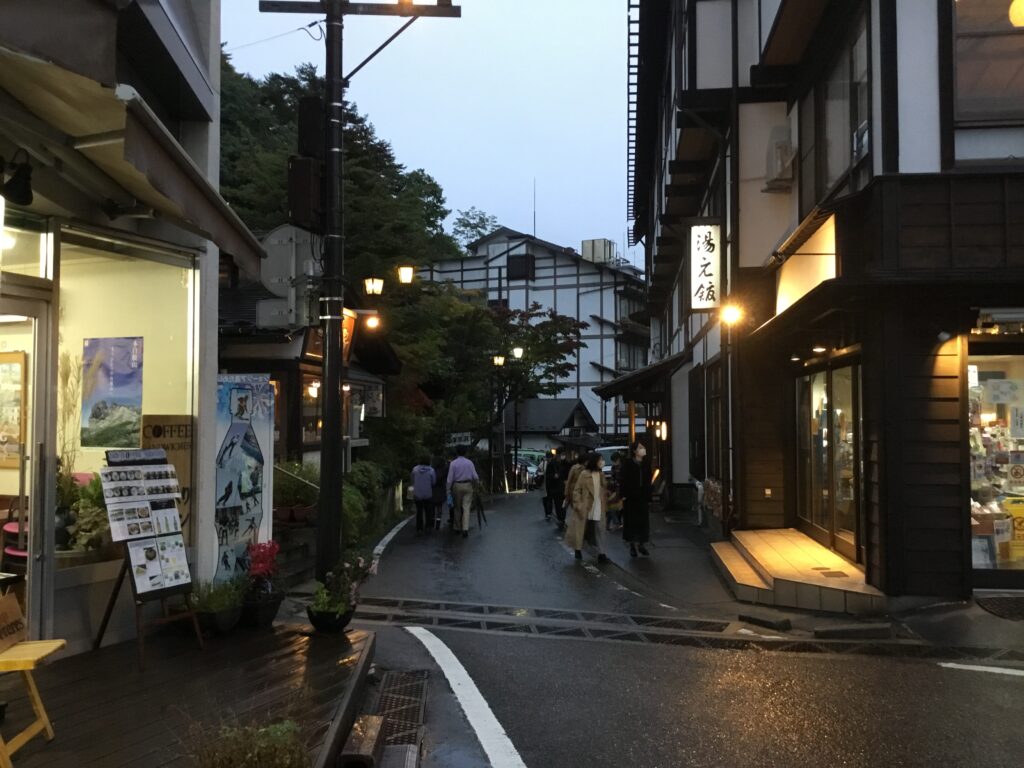 One example of Kusatsu onsen hotel named "Ichii"
a) The best hotel position near "Yubatake":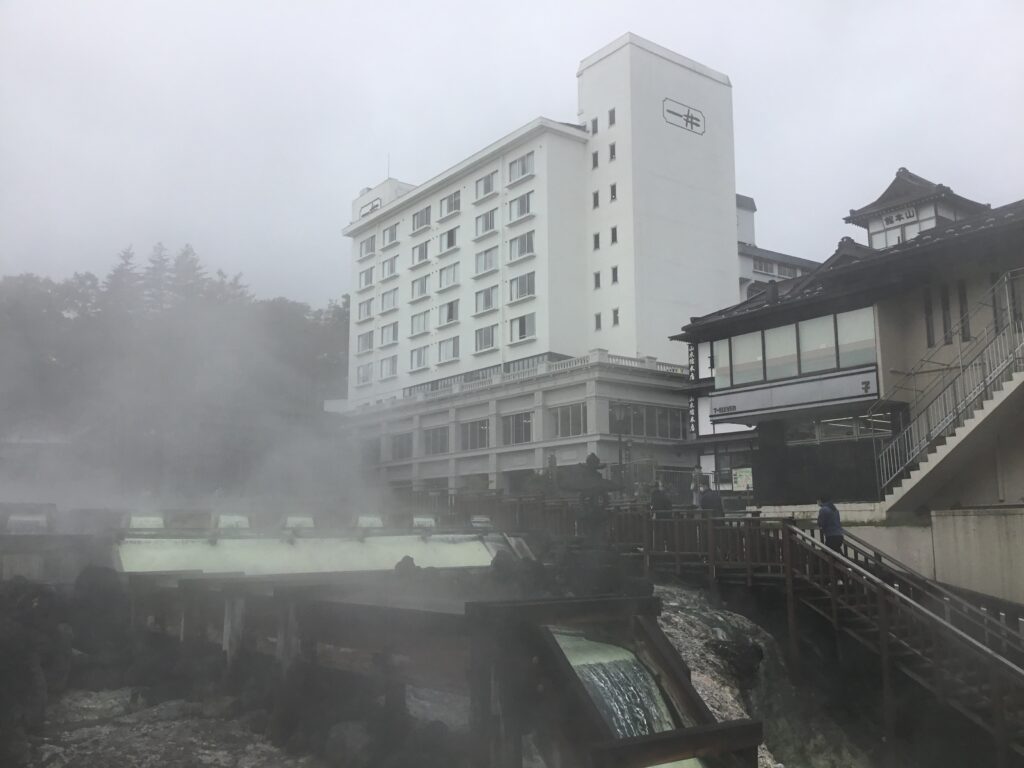 b) Kusatsu onsen bathes: 
There are two onsen bathes, one is for indoors and the other is for open-air bath.
The characteristic and agents of the hot spring:
Indoor bath which is originated from "Yubatake": a little cloudy with thick and smooth tactile impression.
Open-air bath which is originated from Mt.Shirane: Clear and silky with sour taste
c) Dietary contents:
Dinner: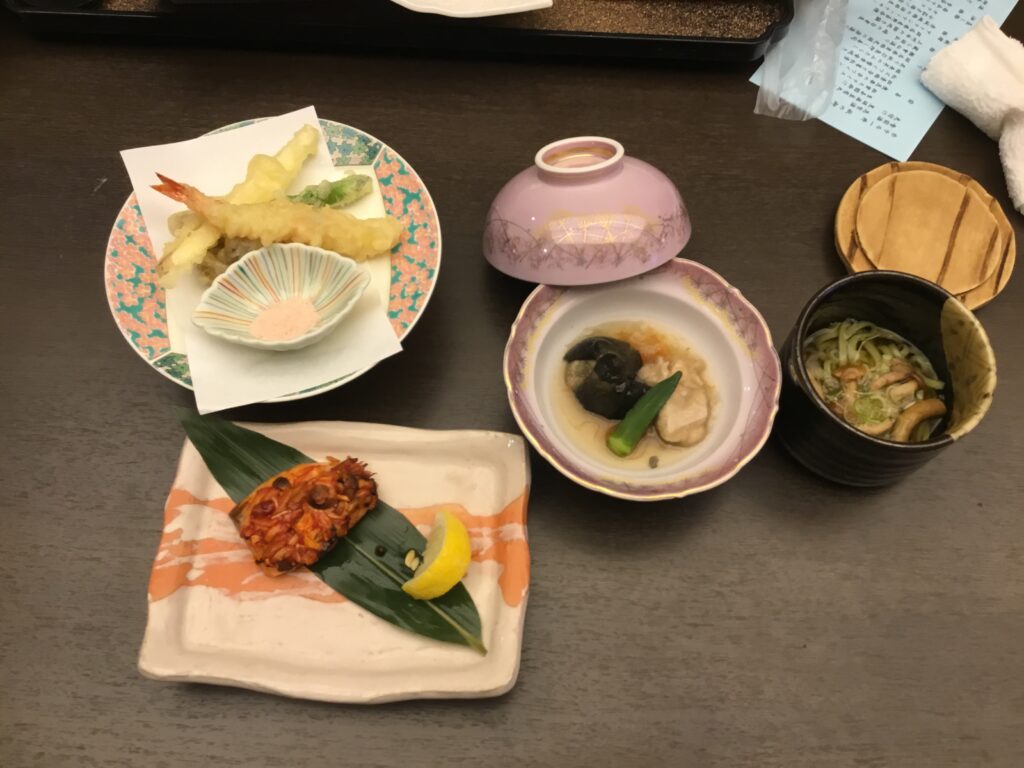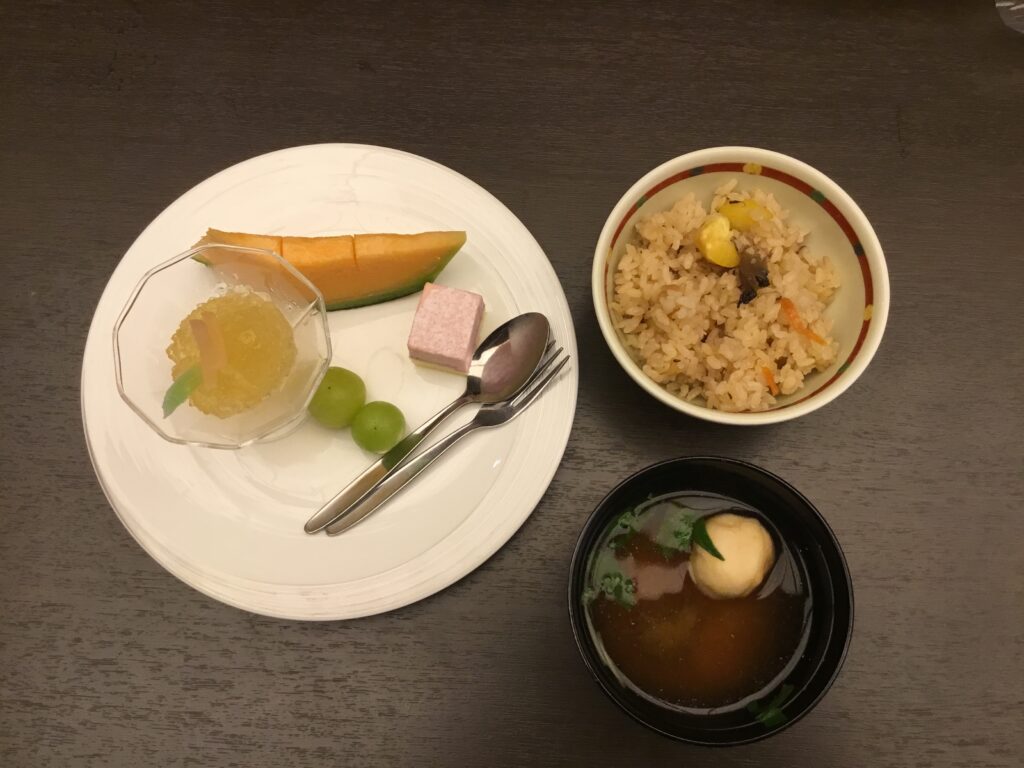 Breakfast: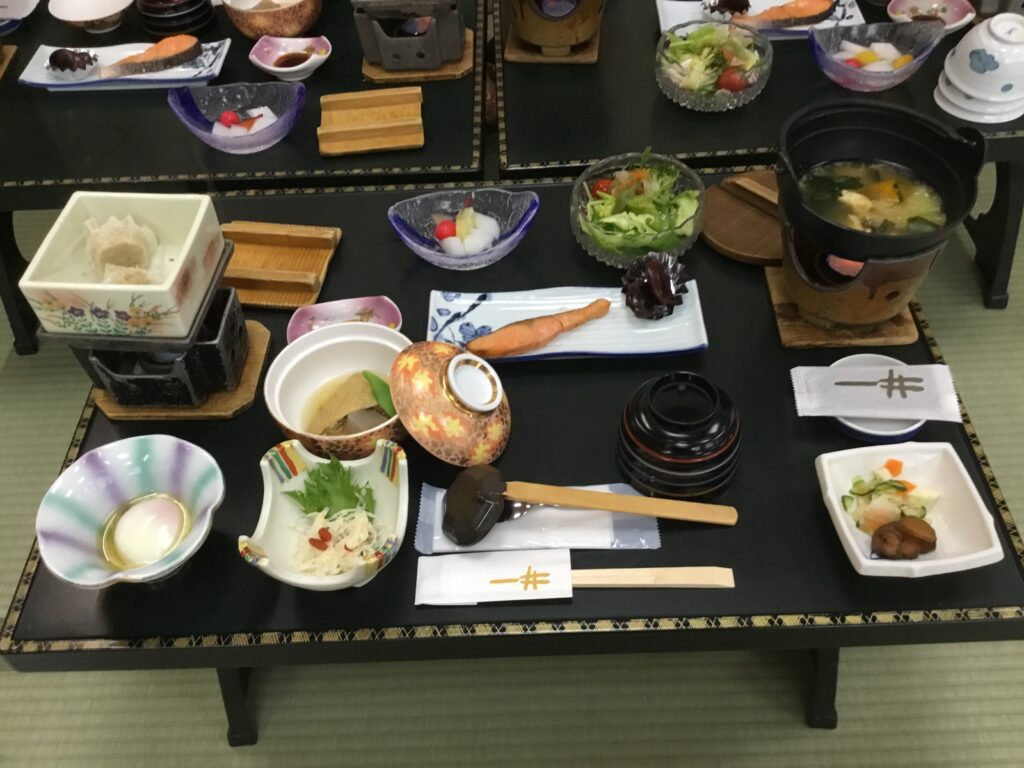 d) Hotel room with Barrier-free :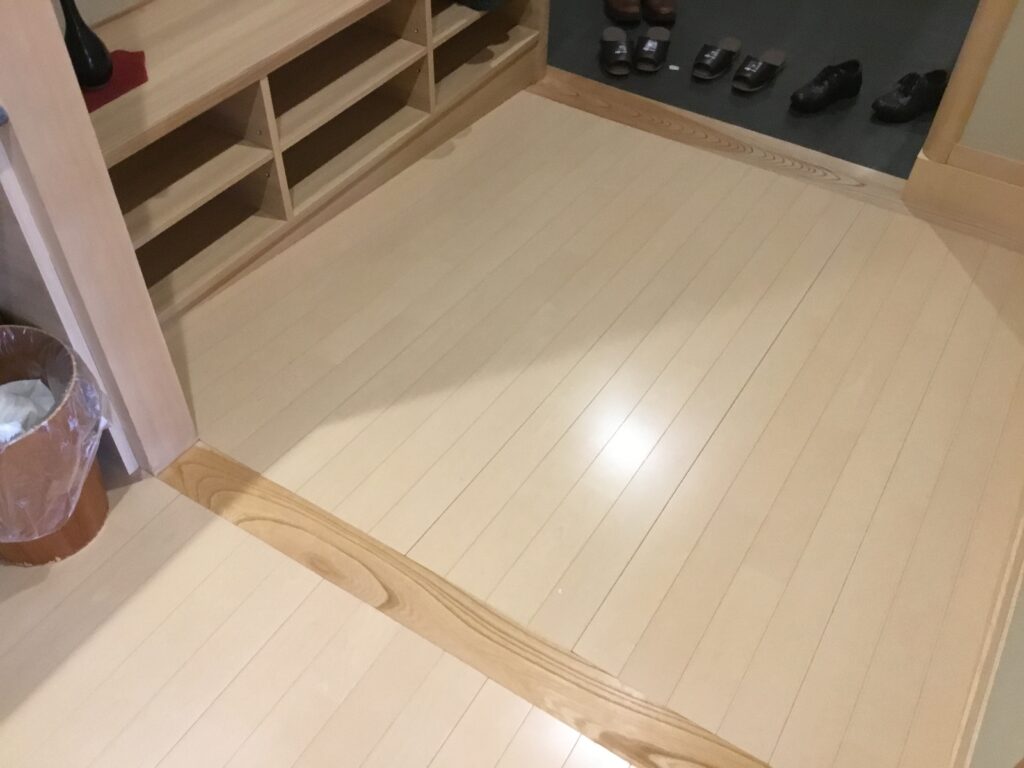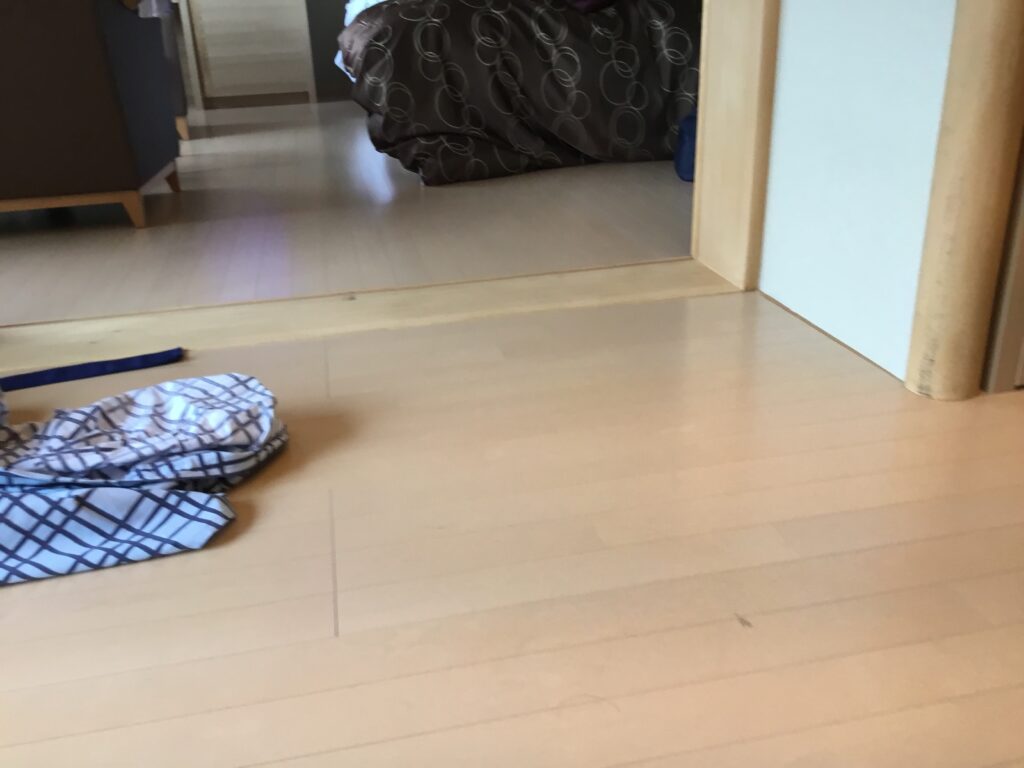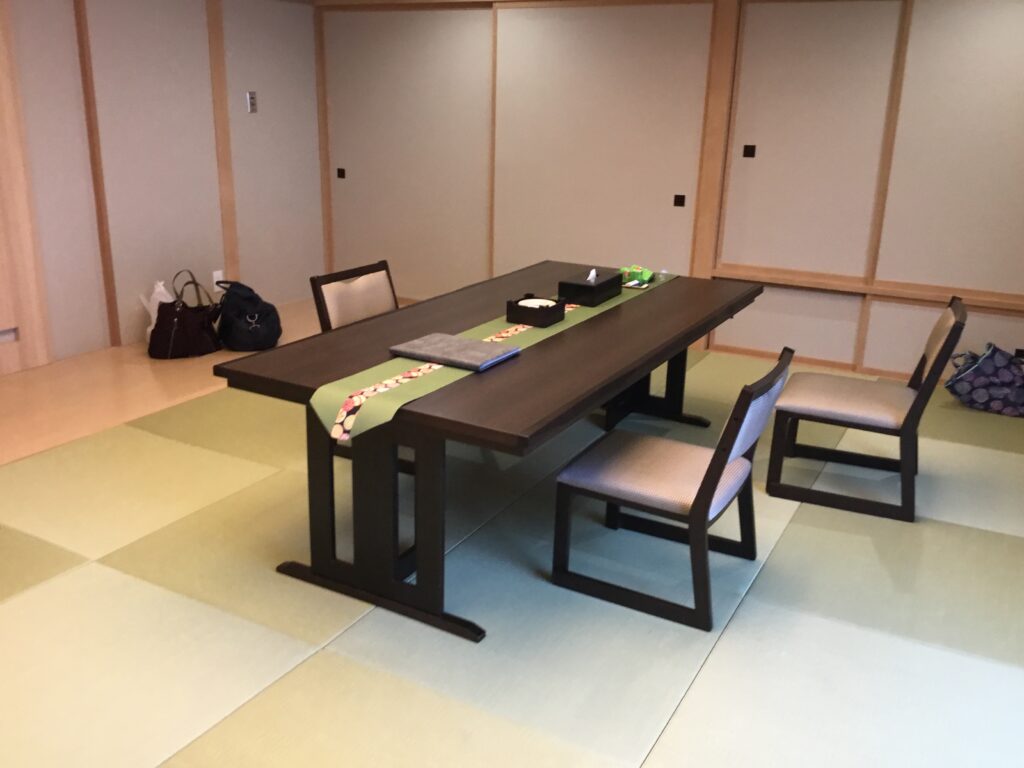 Japan Van prepares various tour itineraries for you to enjoy the view in Japan.
The minimum itinerary days is more than 5 days.
Contents of our service: We can arrange a car and a National Government Licensed Guide Interpreter for your trip.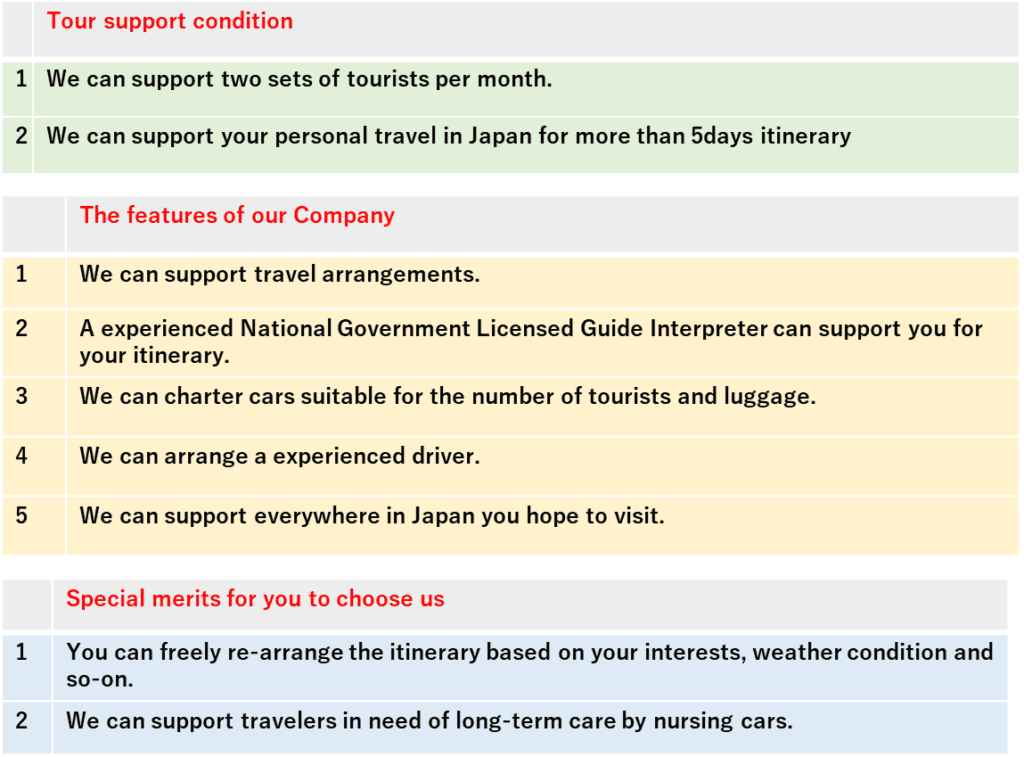 | | |
| --- | --- |
| | Car charter and a guide condition |
| 1 | Number of tourists: 2pax – 12pax |
| 2 | Charter time and guide condition: 12 hours (including 4 hours resting time) |