The place where you can experience:
Japanese Modern Architecture in Nihonnbashi area in Tokyo:
(Nihonbashi):
Nihonbashi is the area where commercial facilities such as Mitsukoshi ,Takashimaya and Financial Institutions including the center bank as Bank of Japan Head office. This area used to be the origin of five highways in Edo era (1603-1867) and the center of economy and culture. At present, you can see old-fashioned long-established stores in various spots hidden from skyscrapers and feel the Edo atmosphere.
Bank of Japan Head office:
The first international building in Japan which was designed by Japanese architect.
Tatsuno Kingo designed and built in 1896 with spending two years design and 6years a half of construction after he inspected various central banks in Europe for a year.
<a> Architecture form:
This building is designed after National bank of Belgium as Baroque style. The first floor is constructed by stones and the second & 3rd floors are constructed by bricks to achieve weight reduction. The outer walls are pasted by stones to have people felt that all this building is constructed by stones.
<b> Entrance:
Stone pavements are set in front garden.
<c> Pillars:
The pair of columns in front of the building are designed based on Baroque architectural style.
<d> Roof:
The copper roofed dome is set in front of the building.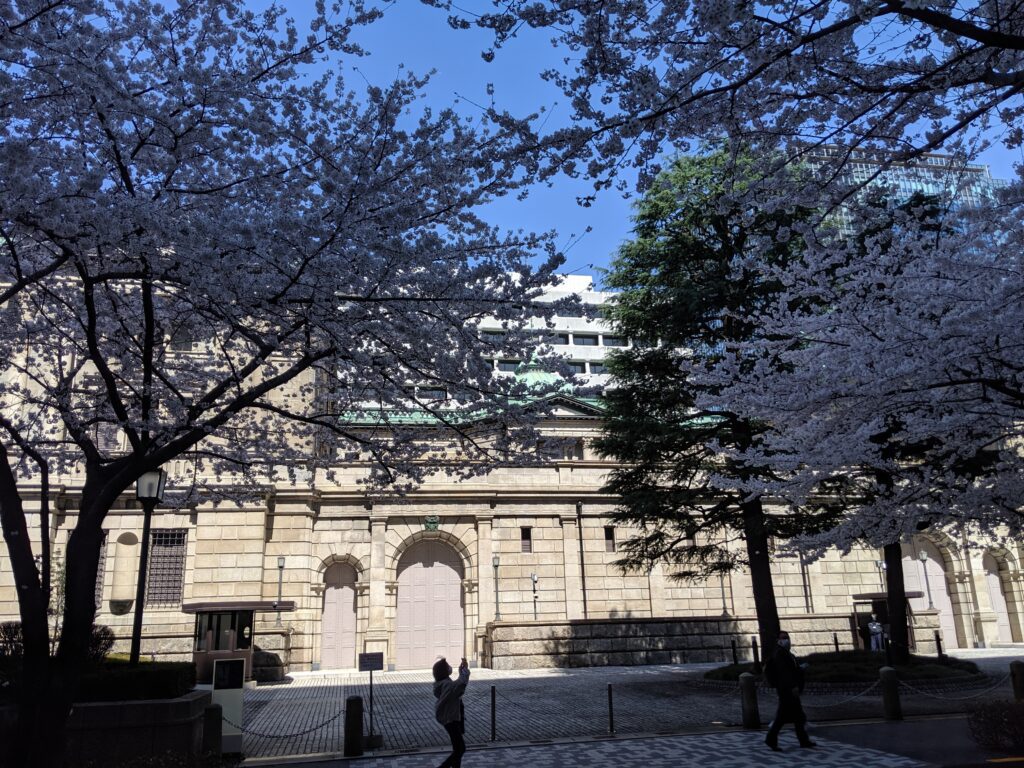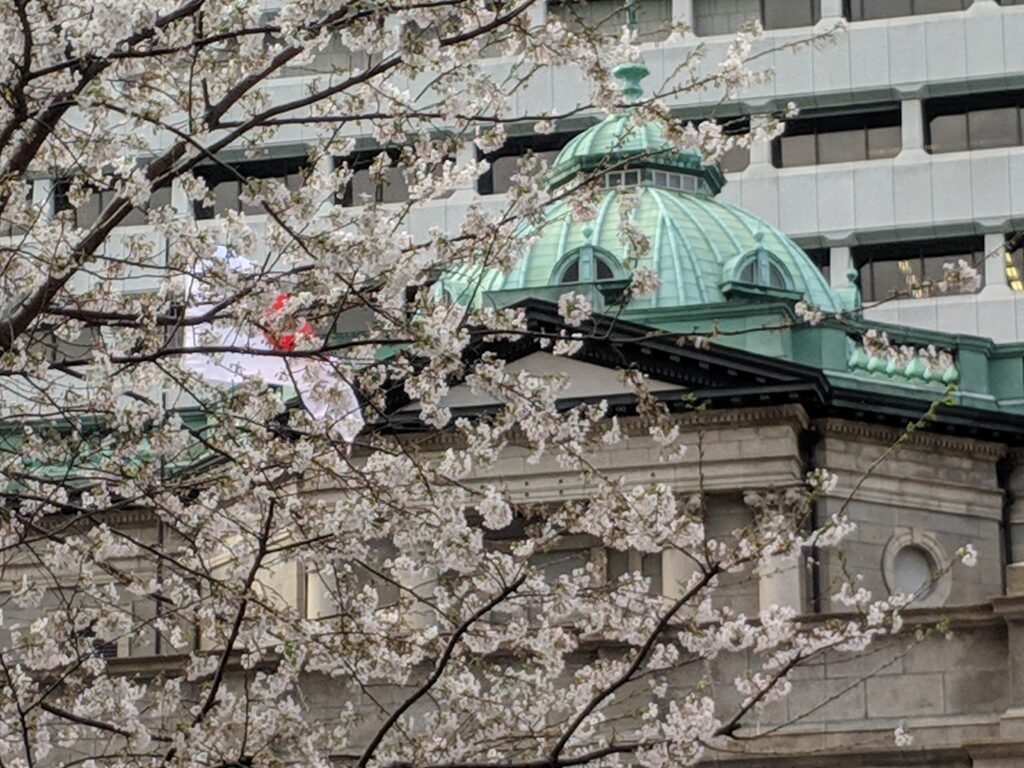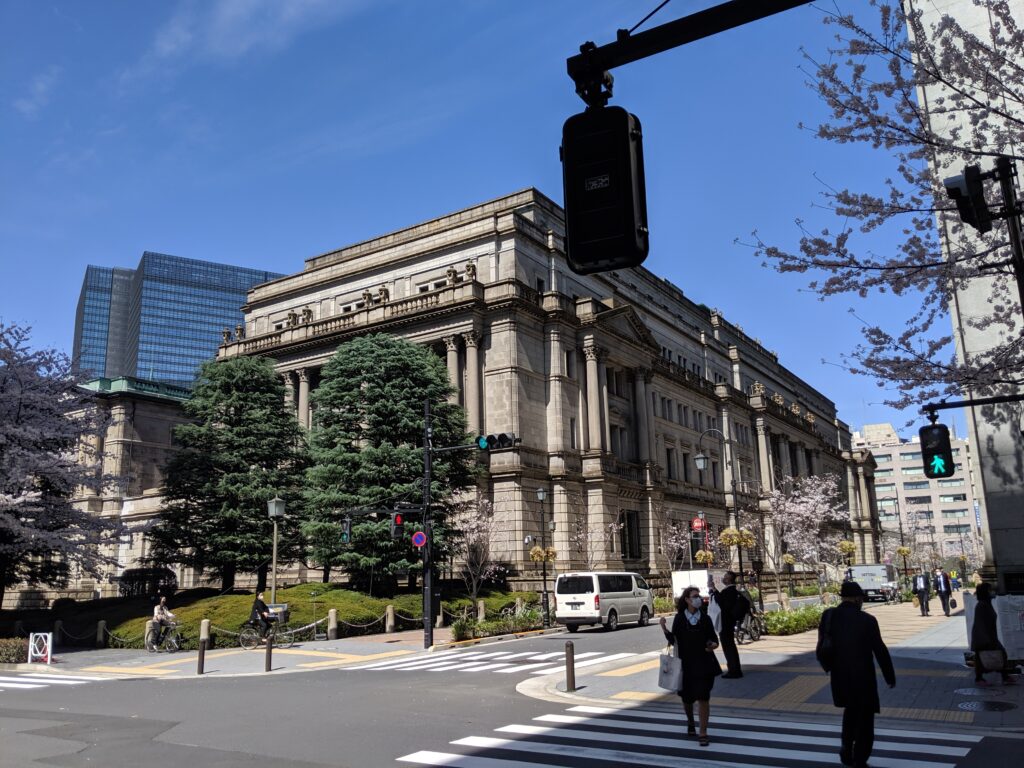 Nihonnbashi / Important cultural property
Tokugawa Ieyasu who was the founder of Edo period (1603-1867) instructed to construct the bridge in 1603. After that, 19 times reconstruction and renovation has been executed up to now. The latest one was designed by Yonemoto Shinichi and ornamented by Tsumaki Yorinaka.
<a> Architecture form:
Two series of upper road type arch made by stones with 49meter bridge length and 28meter bridge width. This bridge was designed after Renaissance style with the assembled structure by cut tuff stones.
<b> Ornaments:
Illumination lump, Ornaments made by bronze which are the animal statues of Chinese legend such as lion as guardian and giraffe as prosperity. This bridge was designed after Renaissance style.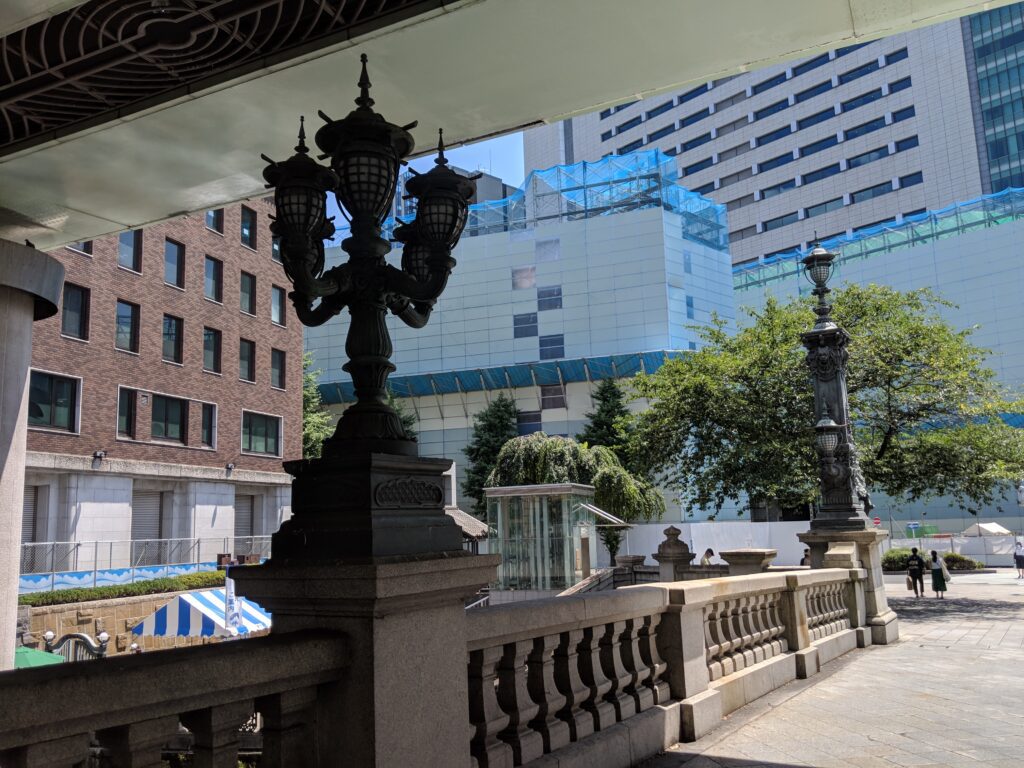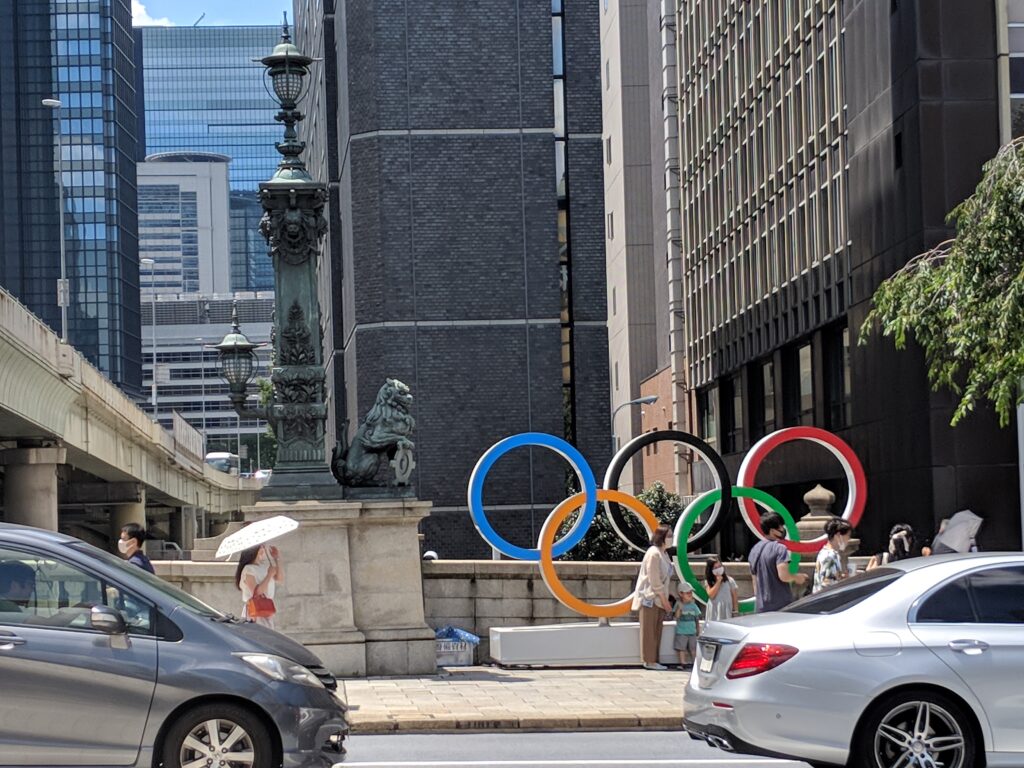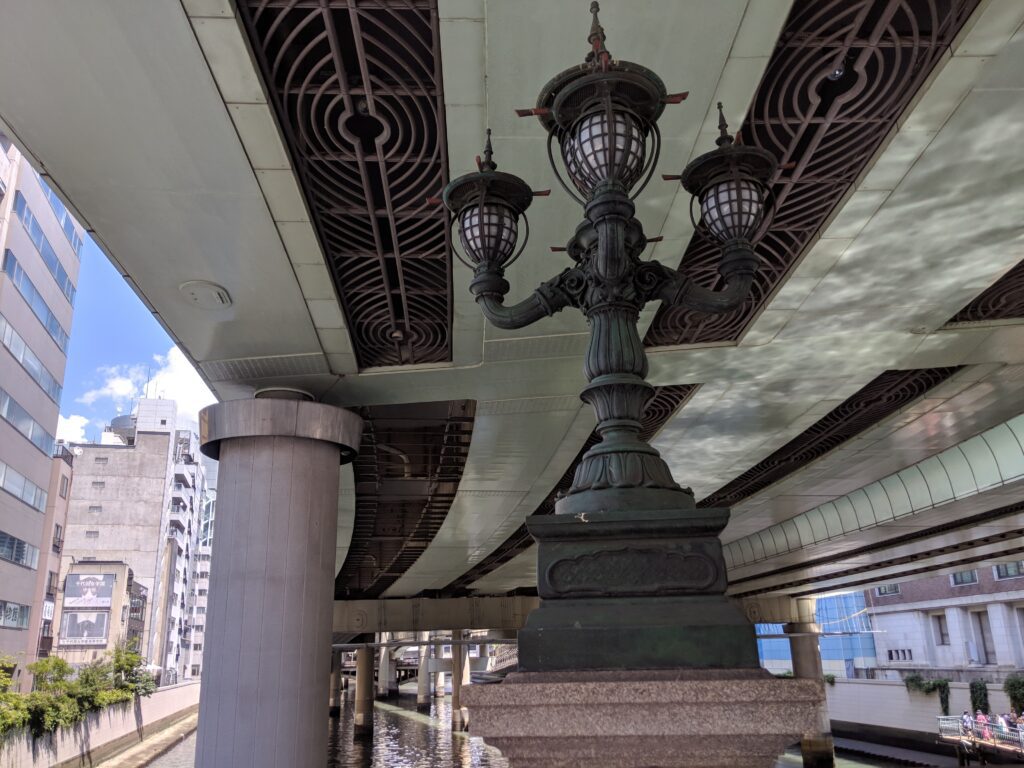 Nihonbashi Mitsukoshi / Important cultural property
Nakamura Denji and Yokokawa construction office designed and built in 1914. After that, Renewal and extension & renovation has been executed up to now.
<a> Architecture form:
This building was made by iron concrete with 5 floors on above ground and 1 floor below ground. After Kanto big earthquake occurred, renewal to extend 7 floors above ground was executed. Then, expansion & renovation to construct a central giant hall with five stories open ceiling space.
<b> Roof:
The towering monument which was designed after Art deco style.
<c> Interior:
A pipe organ, a special restaurant inside the building and two bronze lion statues in the central entrance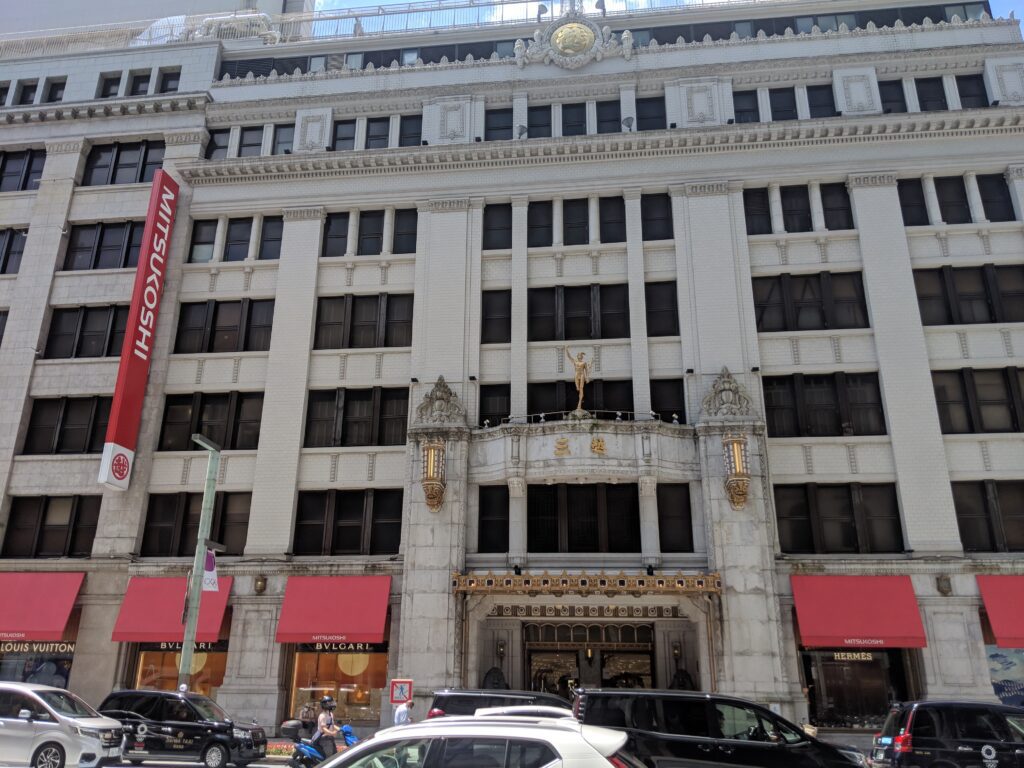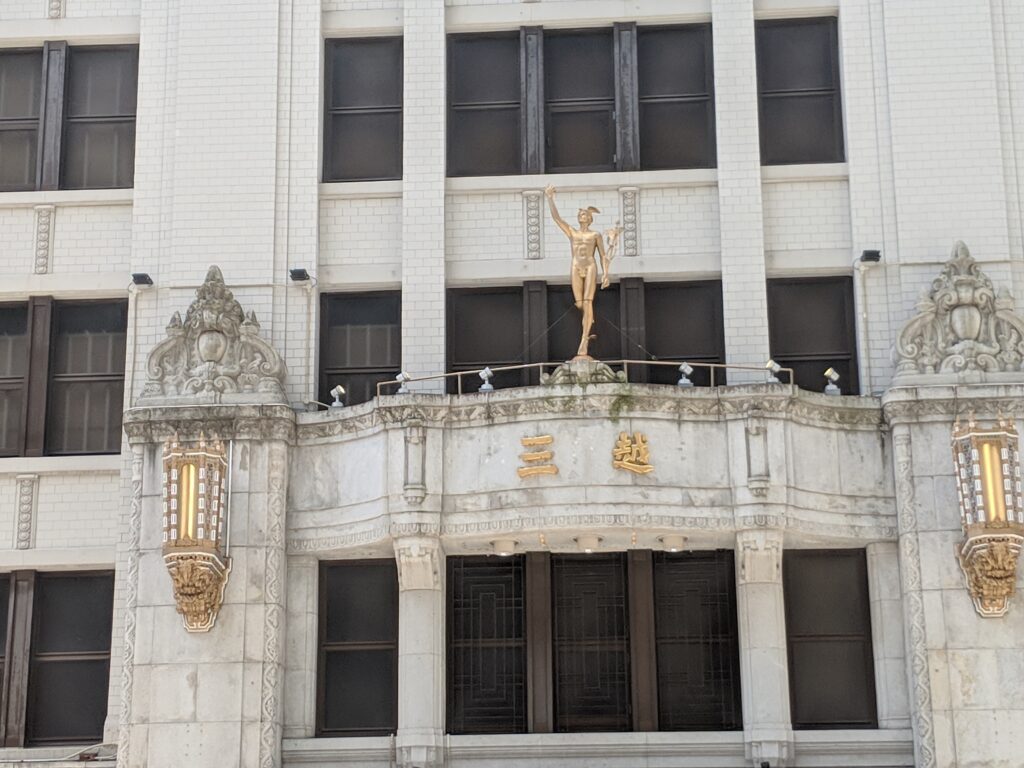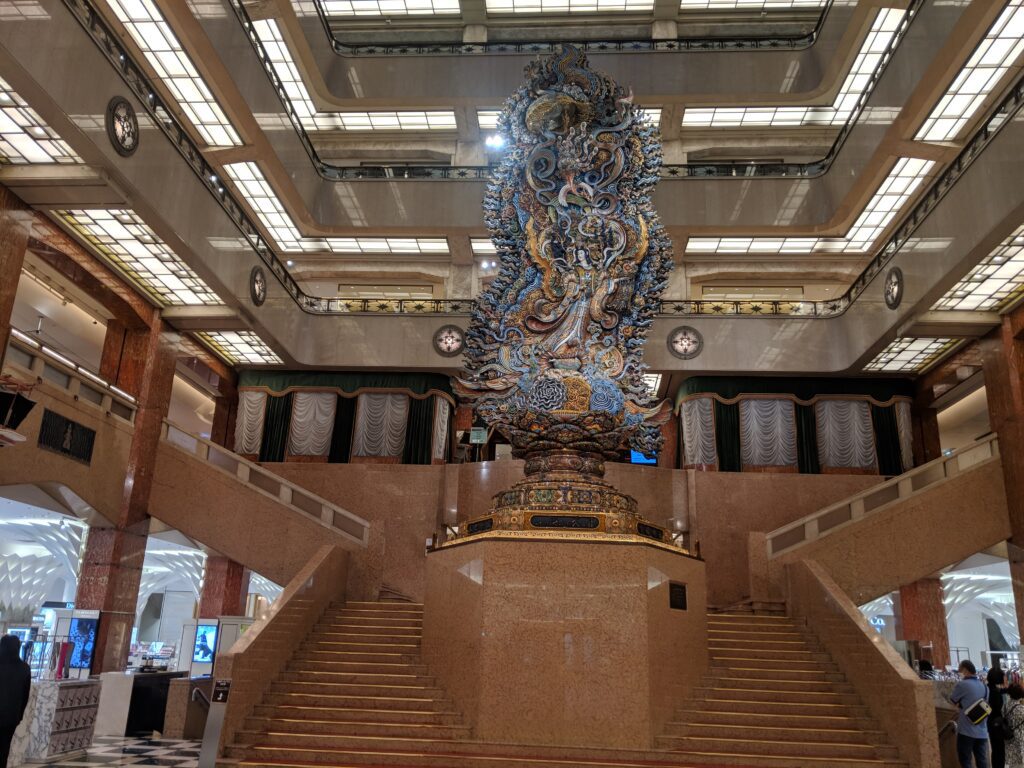 Mitsui head office
Trow bridge & Livingstone construction office designed and built in 1929.
<a> Architecture form:
The office building which was designed after American Beaux style. The giant square box is sustained by the giant pillars that has felt us profound and magnificent.
<b> Pillars:
A lined pillars have felt us profound and magnificent which are designed after Corinthian order with 8 pillars each on east & west side and 18 pillars each on north & south.
<c> Interior:
Inside the building, the atrium space with full marble pasting and Tuscan style giant pillars are set.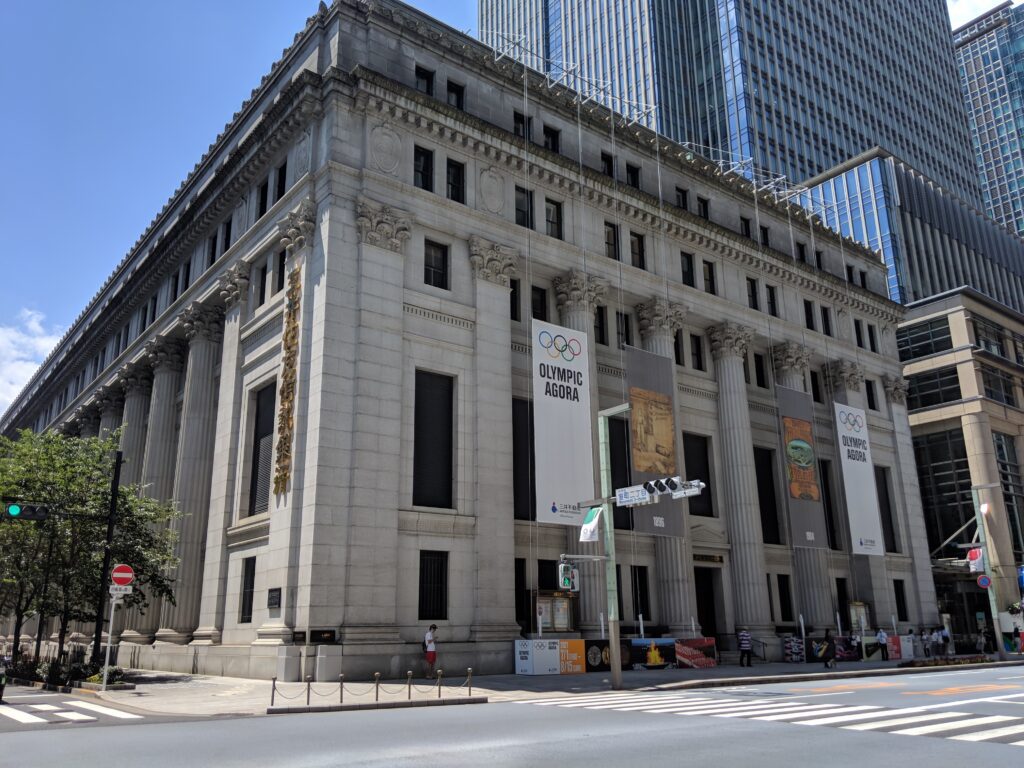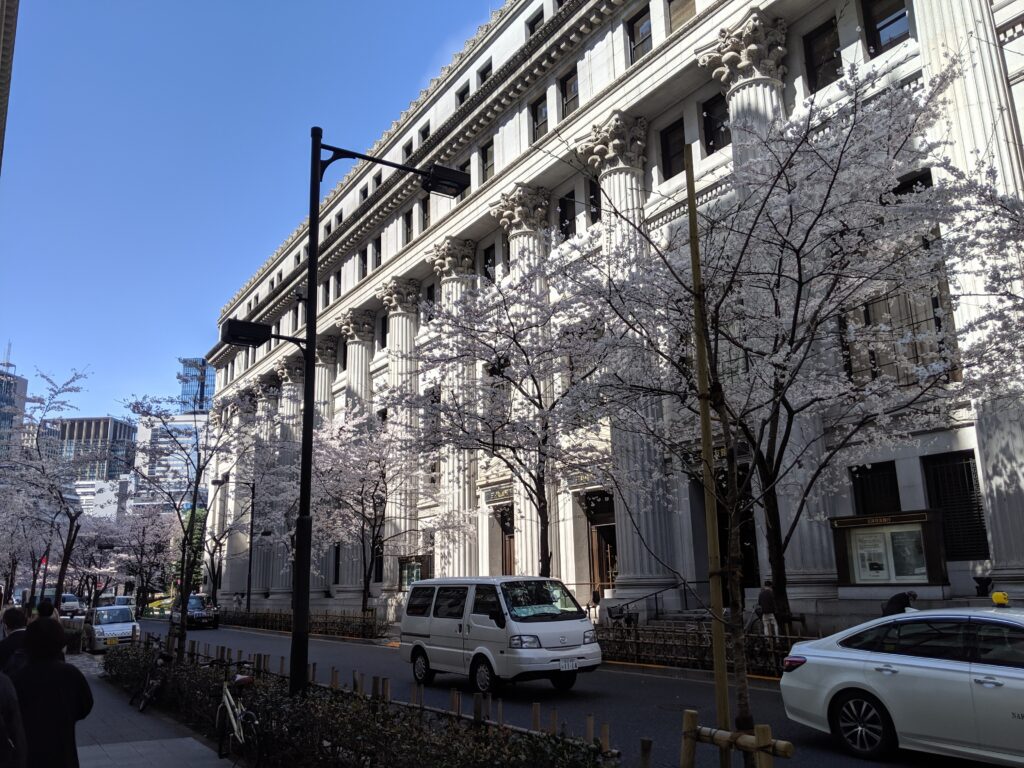 2) The place where you can enjoy:
Nightlife Drinking Enjoyment:
(Shinjyuku / Omoide – Yokocho):
Shinjuku station is the place where the world top number of passengers are getting on and off with more than 3million per day and one of the best tourist spot in Japan. – Omoide Yokocho: A lot of small scale of old style food restaurant are lined in both side of the Omoide Yokocho street and serve various kinds of Japanese food such as Yakitori (Grilled chicken), grilled eel, grilled giblets and so-on.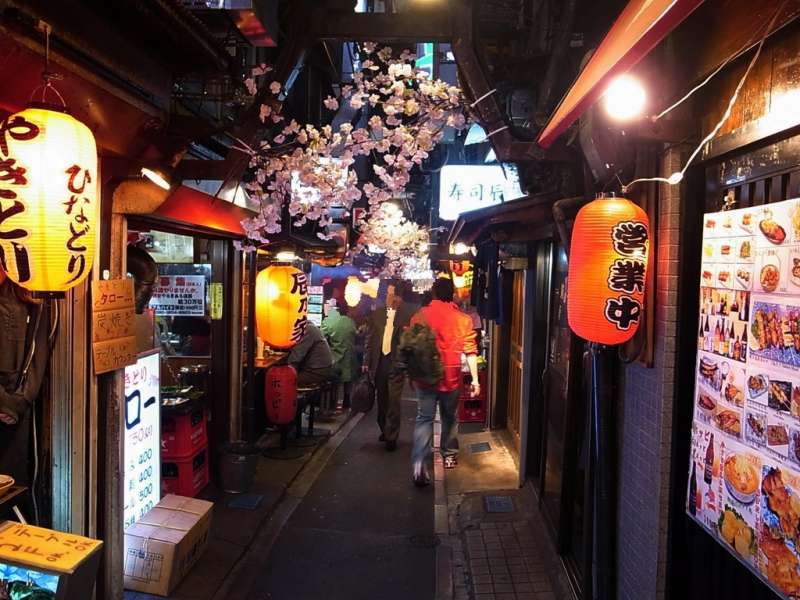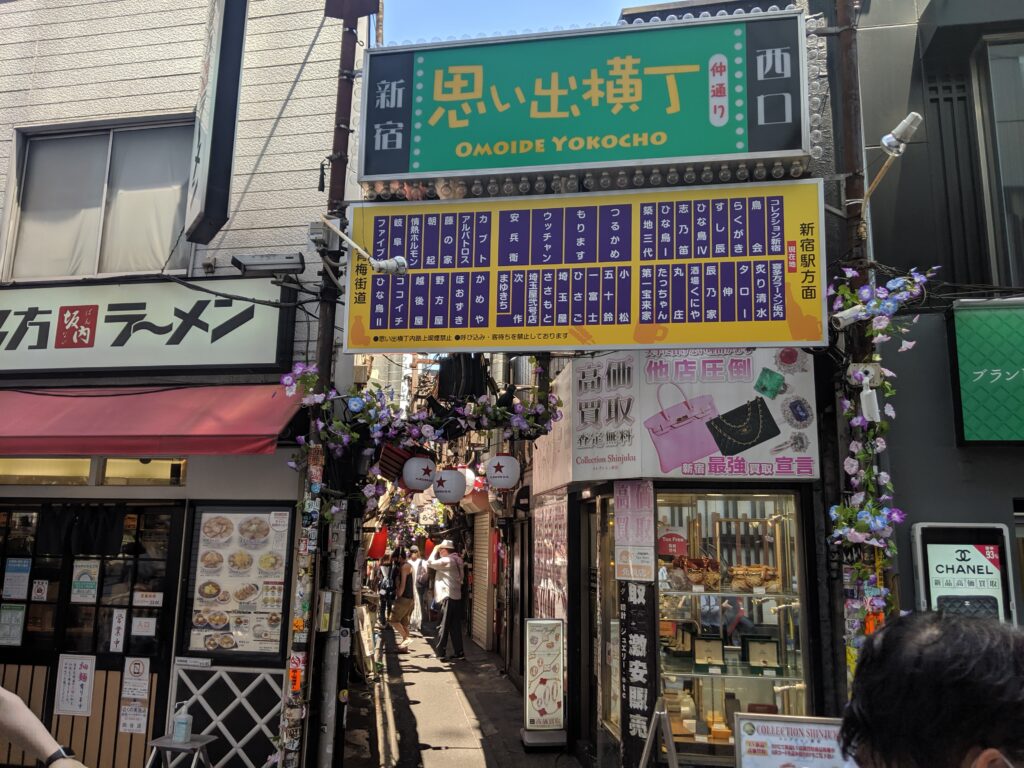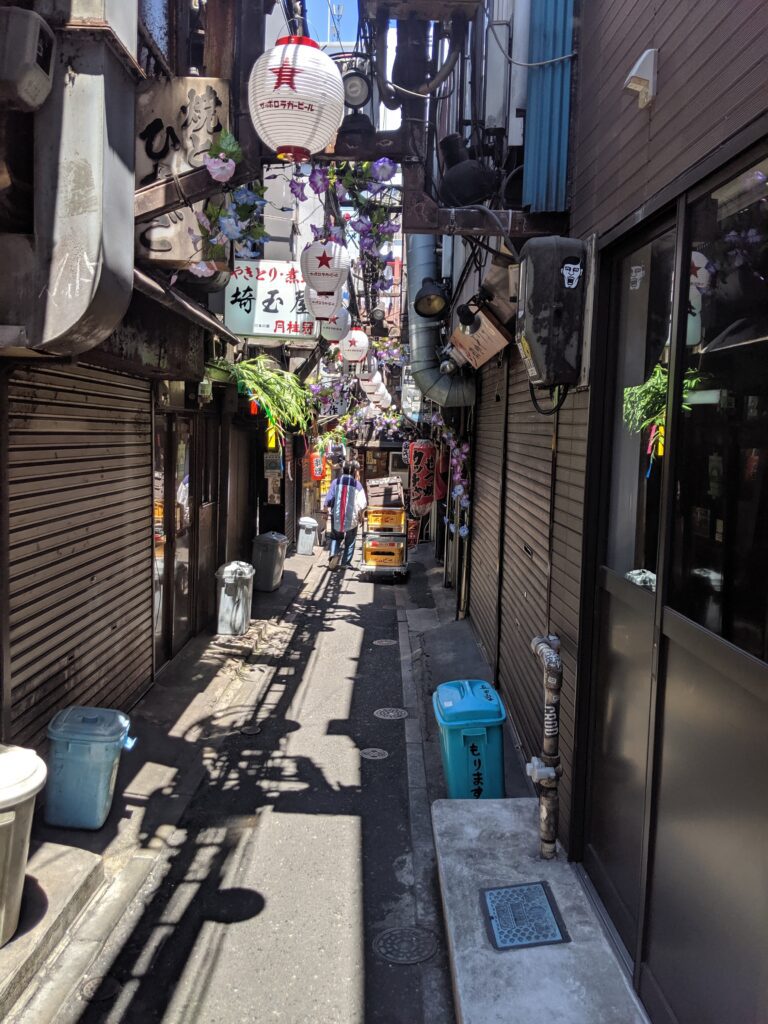 (Shinjuku Golden Gai (drinking street)):
Shinjuku Golden gai is a drinking restaurant district in Shinjuku which has been built with Japanese style wooden Single Story low houses just after World War2. Lots of people from old ages to young generation come here to drink and eat with enjoying conversation. Recently, many tourists from various foreign countries have visited here.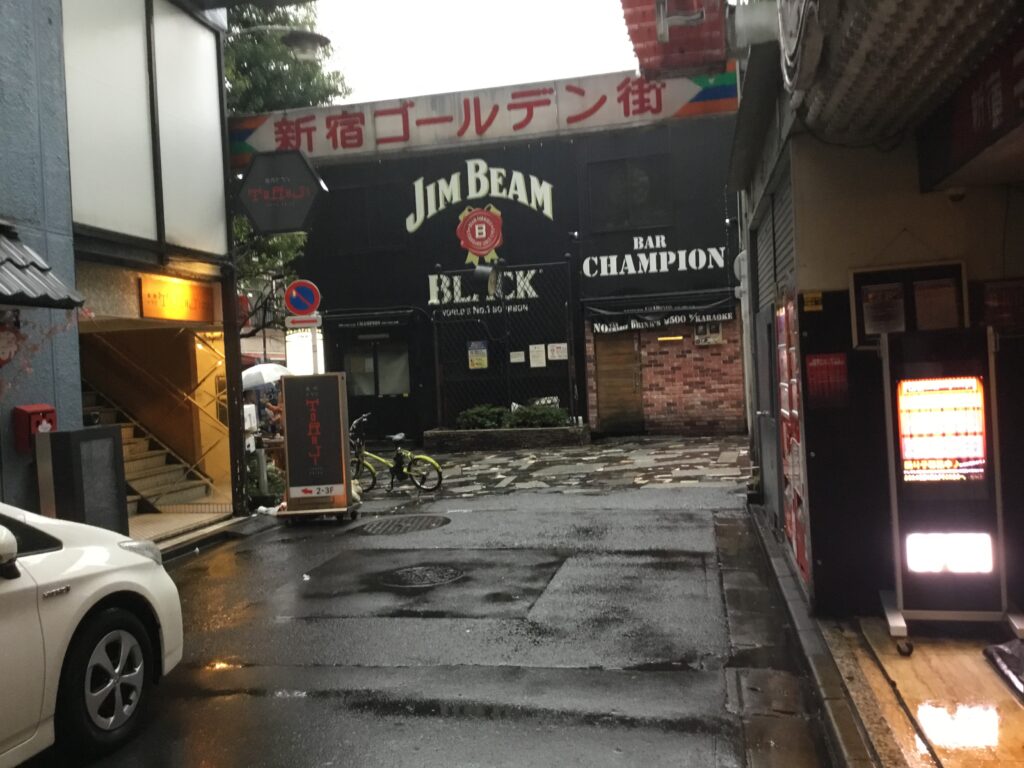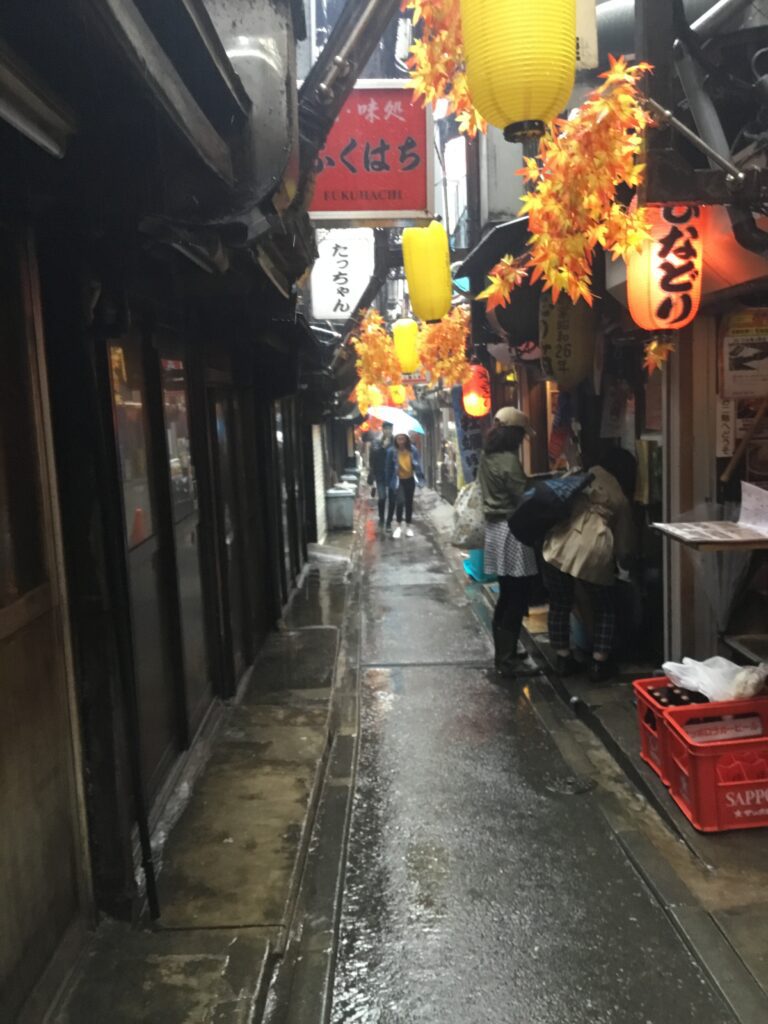 (Ueno Ameyoko):
This food town is located near JR Ueno station and around 400 shops are lined in the street such as perishable foods, fashion and brand goods, miscellaneous goods, street stalls and restaurants. You can feel as if you are in festival.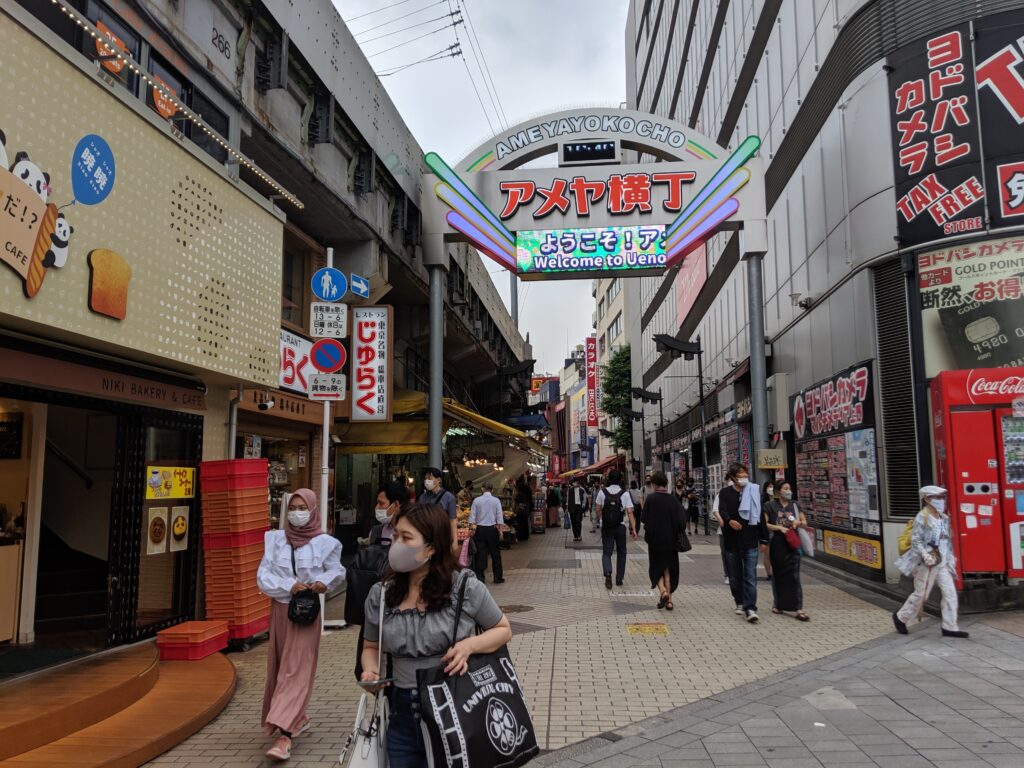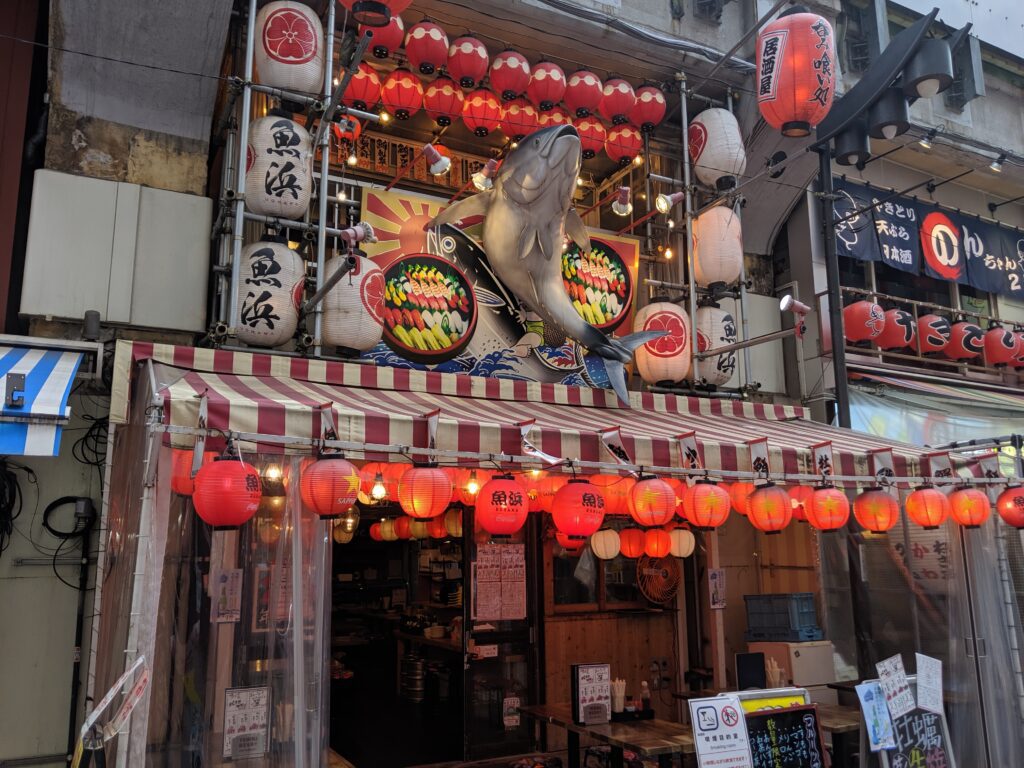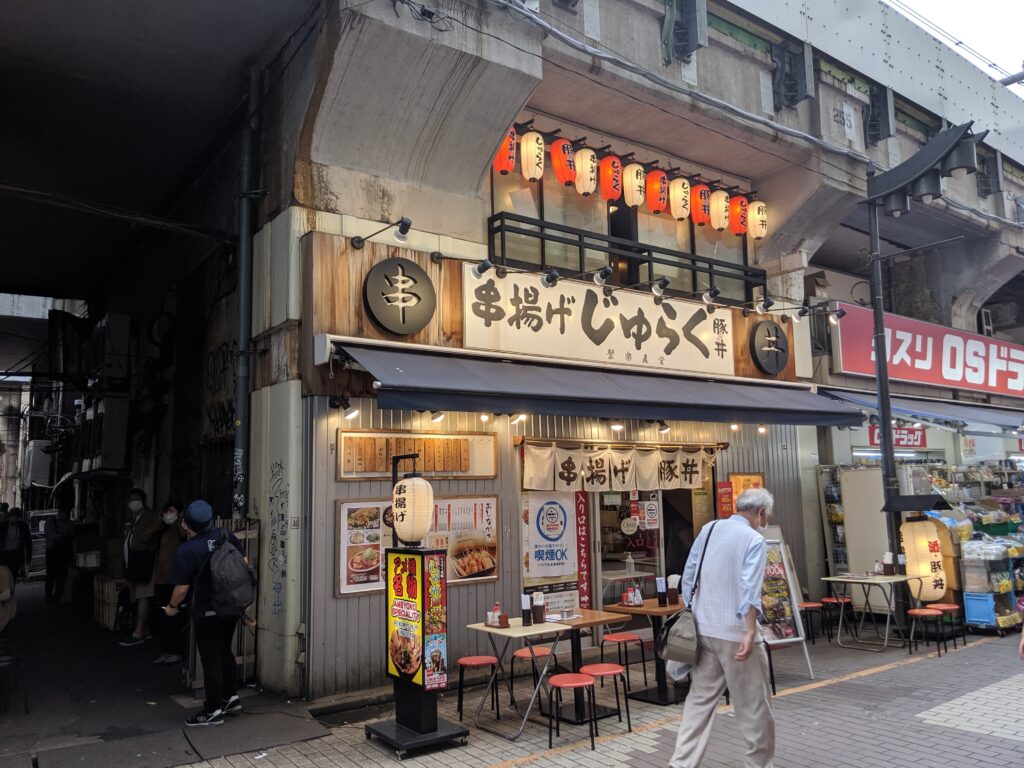 Japan Van prepares various tour itineraries for you to enjoy the view in Japan.
The minimum itinerary days is more than 5 days.
Contents of our service: We can arrange a car and a National Government Licensed Guide Interpreter for your trip.
Optional service: We can support accommodation reservation arrangement, admission arrangement, reservation of dinning place and so-on through our associated company named Japan Van Tours.
| | |
| --- | --- |
| | Car charter and a guide condition |
| 1 | Number of tourists: 2pax – 12pax |
| 2 | Charter time and guide condition: 12 hours (including 4 hours resting time) |